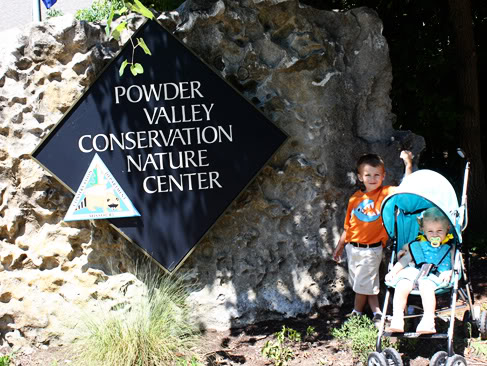 I decided to take off work the day after the big Cardinal's ballgame to spend some time with the kids. After I took the kids for their pictures, we went to breakfast at Mimi's and then did a little outing to the Powder Valley Conservation Nature Center. My Mom has been wanting to see it, so since it wasn't too hot of a day we decided to explore it.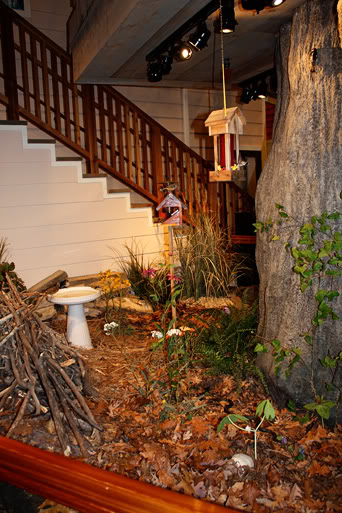 Powder Valley has three paved woodland trails in a hickory and oak forest on 112 acres. There is also an indoor Nature Center that includes a 3,000 gallon freshwater aquarium, a 2 story tree house and even a wildlife viewing area.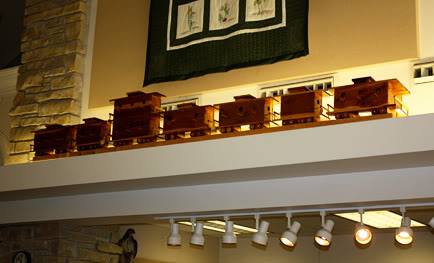 This is what Nathan noticed when we first walked in, and he asked why these birdhouse train cars did not have an engine to pull them. Smart boy, thinking outside the box! ;o)-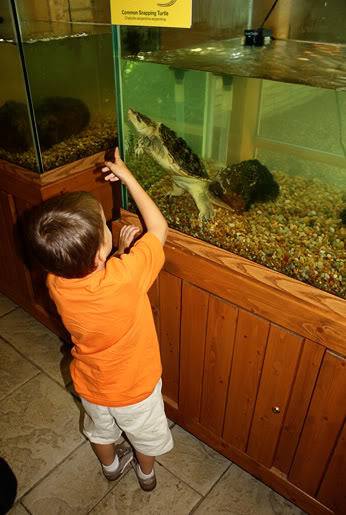 A friendly turtle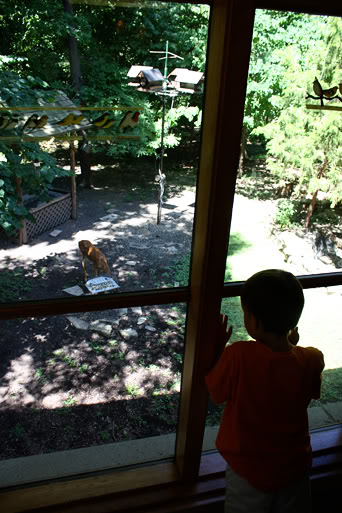 Outside viewing area… we saw a deer, lots of birds such as Cardinals and Blue Jays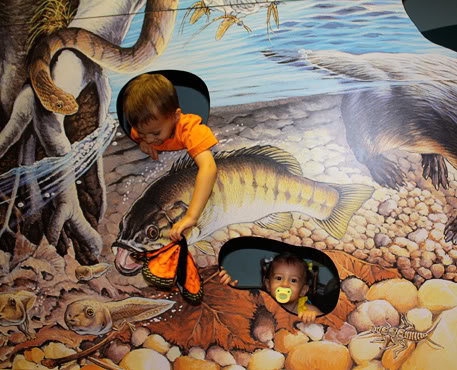 Nathan and Autumn having fun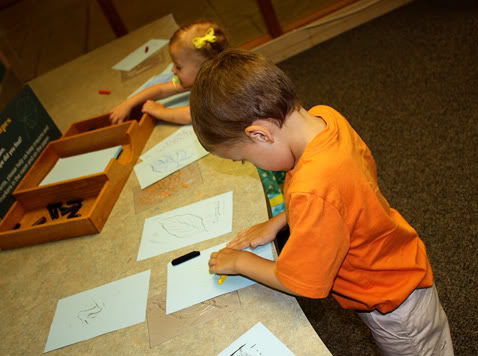 Both kids made etches of different leaves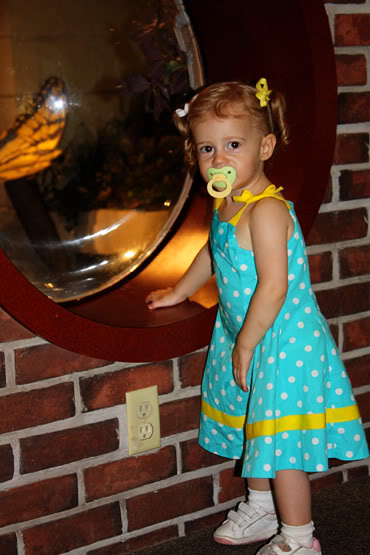 Autumn looking out the window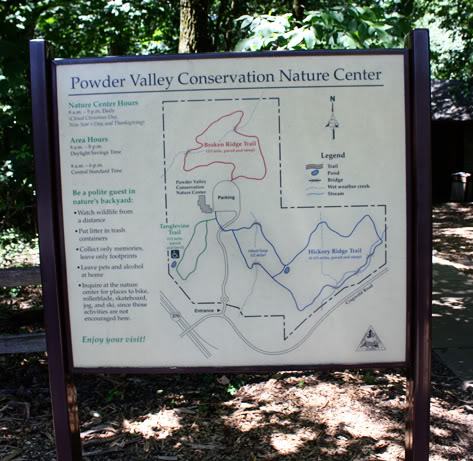 We decided to head outside, and we selected the Tanglevine Trail.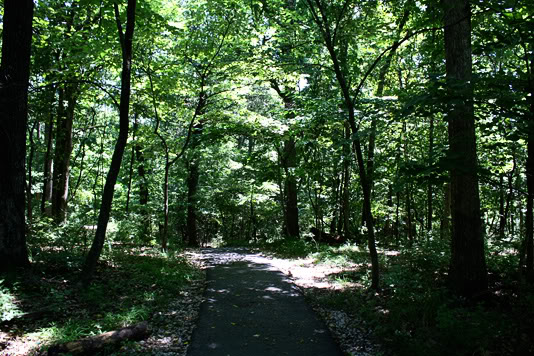 Starting out on the trail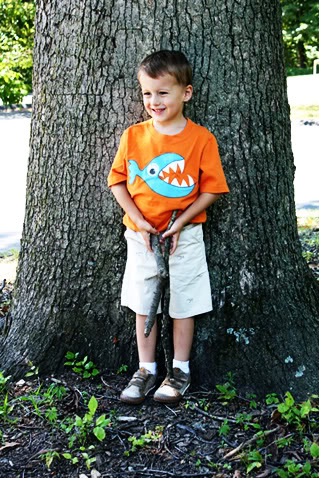 Nathan found a lot of sticks, he loves to collect them… boys!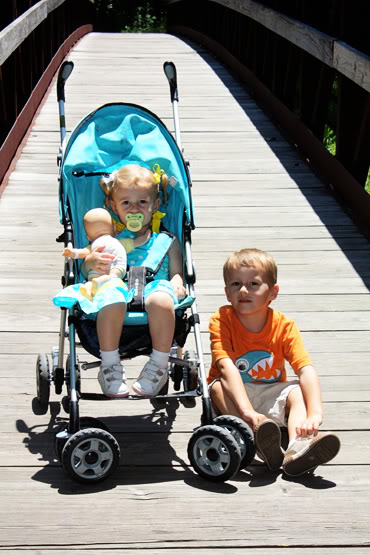 This bridge is above the road you drive under when you first arrive at Powder Valley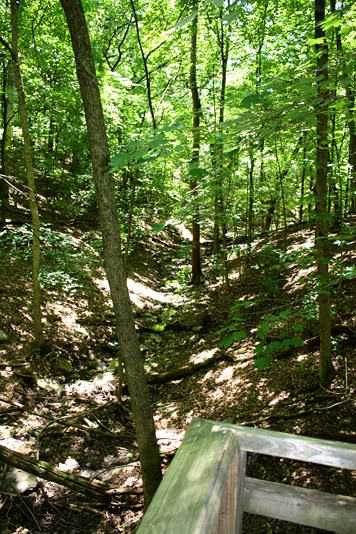 Lookout tower
It was a nice and relaxing day! I would love to come back and explore the other trails in the fall when the leaves are turning color. It is so quiet and peaceful on the trails, you definitely feel like you are in God's country.