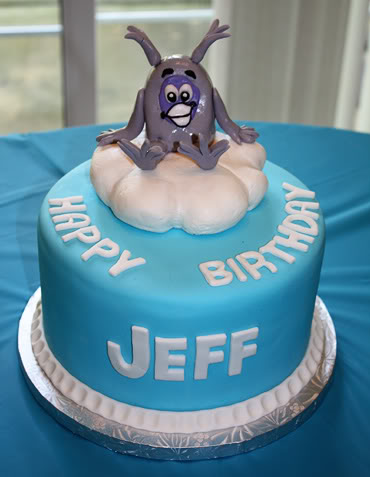 We went over to Uncle Jeff and Aunt Tracy's house for a birthday celebration for Jeff. Of course, they had another cute Whipt Cream cake on the table that was just begging for me to take its picture. Jeff's company logo is a Neuron, so of course there was a cute little neuron on the cake.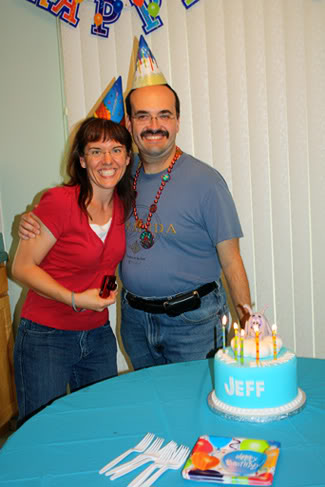 Jeff and Tracy next to the fabulous cake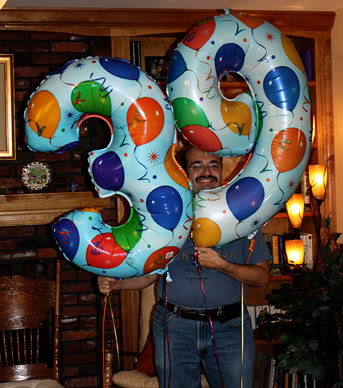 I just cannot believe Jeff is 39 this year… Unreal. 39 and holding 🙂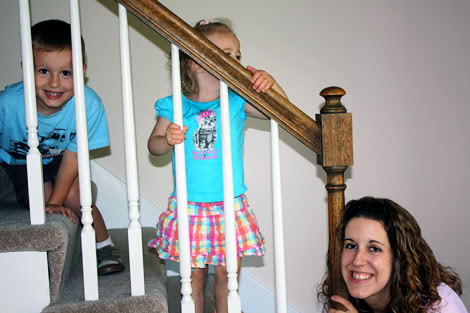 Miss Autumn is really on the go these days. She was in love with Jeff's stairs and the light switches by the stairs. Sigh… Here we all are on the stairs, except… Autumn isn't looking at the camera. Isn't that how it always goes?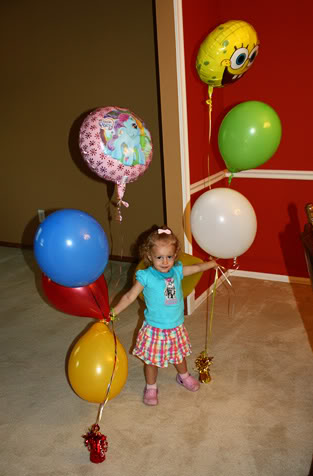 Autumn walking around with the balloons that Jeff/Tracy got her and Nathan. So cute!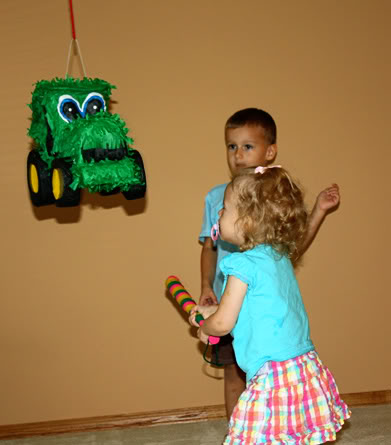 Jeff and Tracy even had a pinata at the party for Nathan and Autumn. They both (including Auttie) had quite some strength! Nathan did get the pinata open with a good swing and then he dumped out the contents…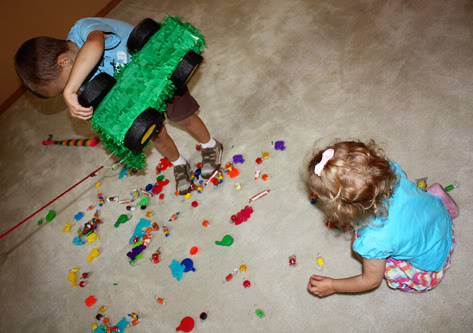 LOTS and lots of whistles. And, candy! Thanks for the fun party Jeff and Tracy!