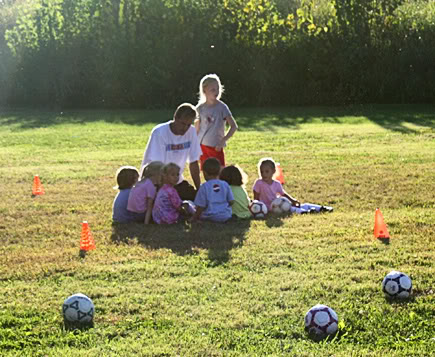 Instead of doing soccer lessons at Vetta, I decided to put Nathan on an actual soccer team this fall. My friend Cammie at work sends her son to a Catholic school that is in the same area as Nathan's Lutheran school. She had her son on the pre-k team last year and told me she was signing him up again this year. I decided to get Nathan on the team, too, so both boys will get to play together. How fun! We have one practice every week, and then most Saturdays they will have a game. This week we have two practices since the practice last week got rained out.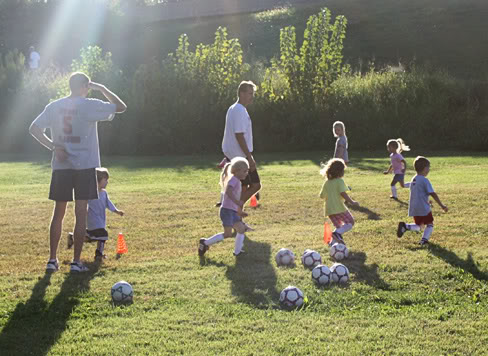 Nathan loves to run, just like Momma! Here they are running around the cones without the soccer balls.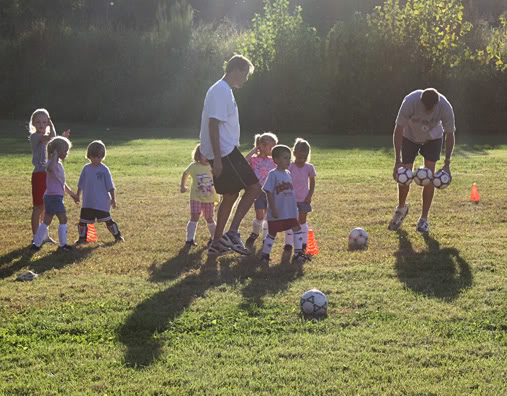 Another practice photo… I hope they get their team shirts on Thursday!

Nathan and Jacob kicking their balls into the goal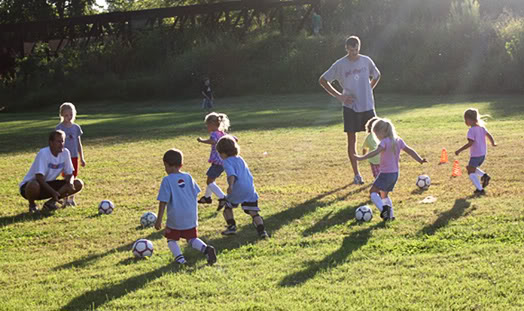 Practice involved lots and lots and lots and lots of kicking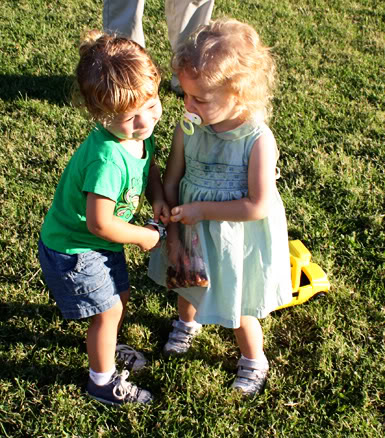 Cammie also has a daughter who is 4 months older then Autumn. Here they are sharing some trail mix that BonBons brought.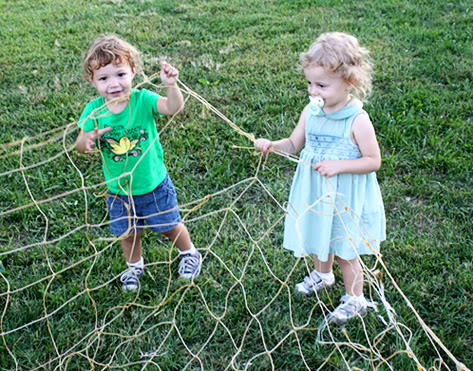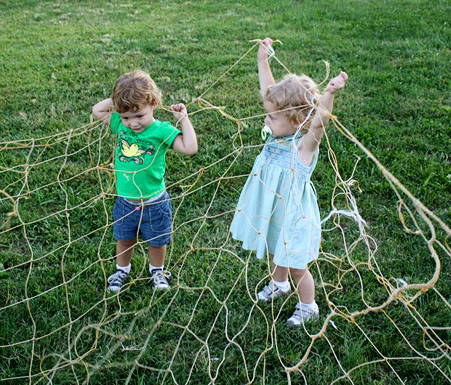 The girls had a lot of fun playing in the net and getting tangled up. Even Mommy got tangled up in the net while trying to get Autumn untangled. Fun, fun. The coach told me he has a size 15.5 shoe size (wow!) and he has that problem, too! lol! :o)-