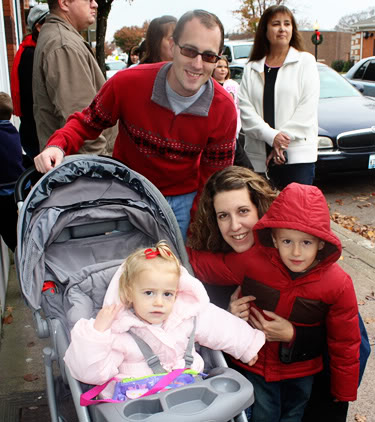 Every year we go out to Red Bud, IL during the weekend of their Holiday Happenings celebration. We always have a lot of fun! Especially since it was Miss Autumn's birthday! Here is a picture of us while we are waiting in line for Santa!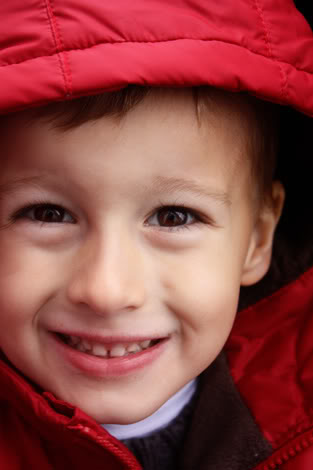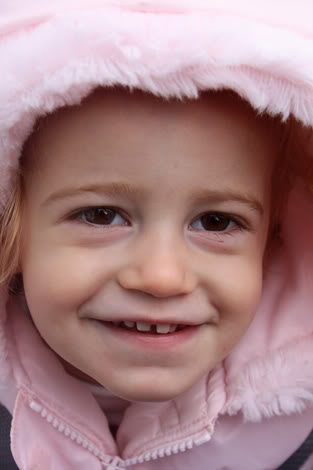 The kids behaved so well while we were in line outside the bank waiting for Santa to arrive… look at these smiles.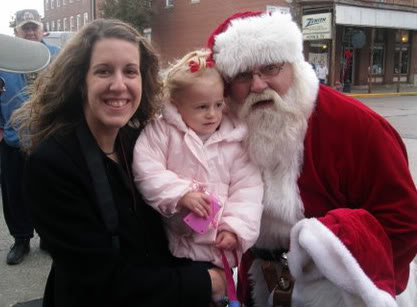 Autumn got to see Santa up close before he went into the bank. She wasn't so sure of this Santa fellow.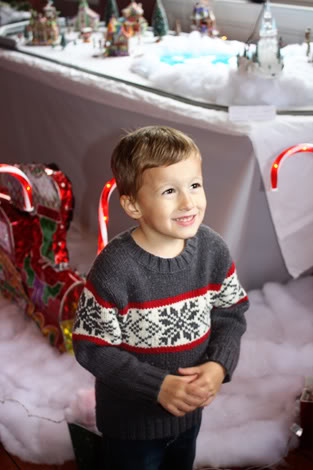 There was so much to see inside the bank while we waited and waited to sit on Santa's lap. Nathan loved the electric train setup.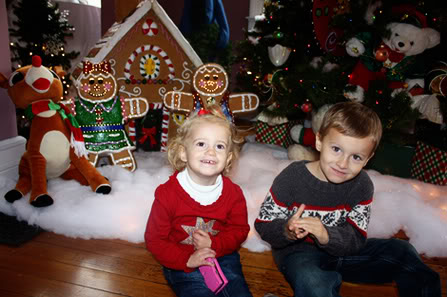 My cuties.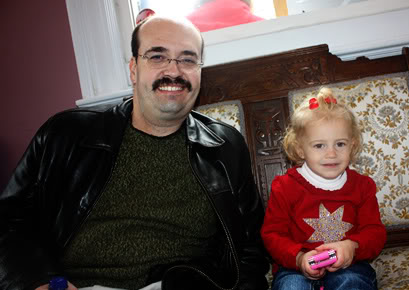 Autumn and her Uncle Jeff, her best buddy!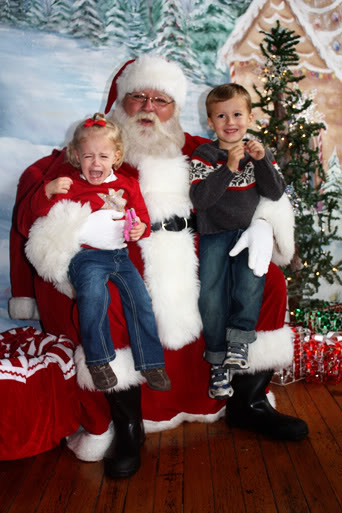 FINALLY… after alllll of that waiting… the kids got to sit on Santa's lap. Nathan was excited and told Santa he wants an electric train for Christmas. Autumn, well… she didn't like Santa all so much. Poor girl! Maybe next year???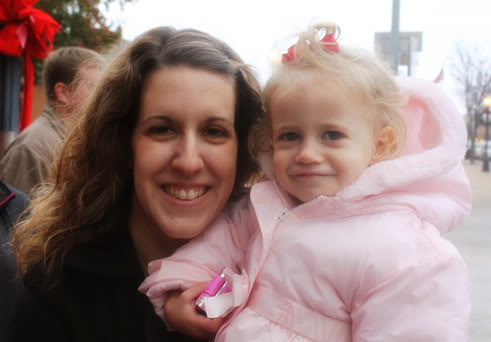 Back outside. Me and my Birthday girl!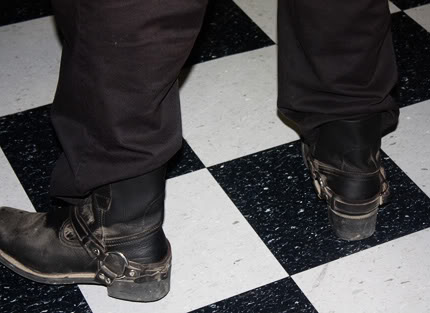 I was giving my Uncle Dwight trouble about his shoes! My second cousin Jeremy gave him his old shoes! They are quite… stylish. ;o)-