This shop has been compensated by Collective Bias, Inc. and its advertiser. All opinions are mine alone. The following content is intended for readers who are 21 or older. #TurkeyDayTips #CollectiveBias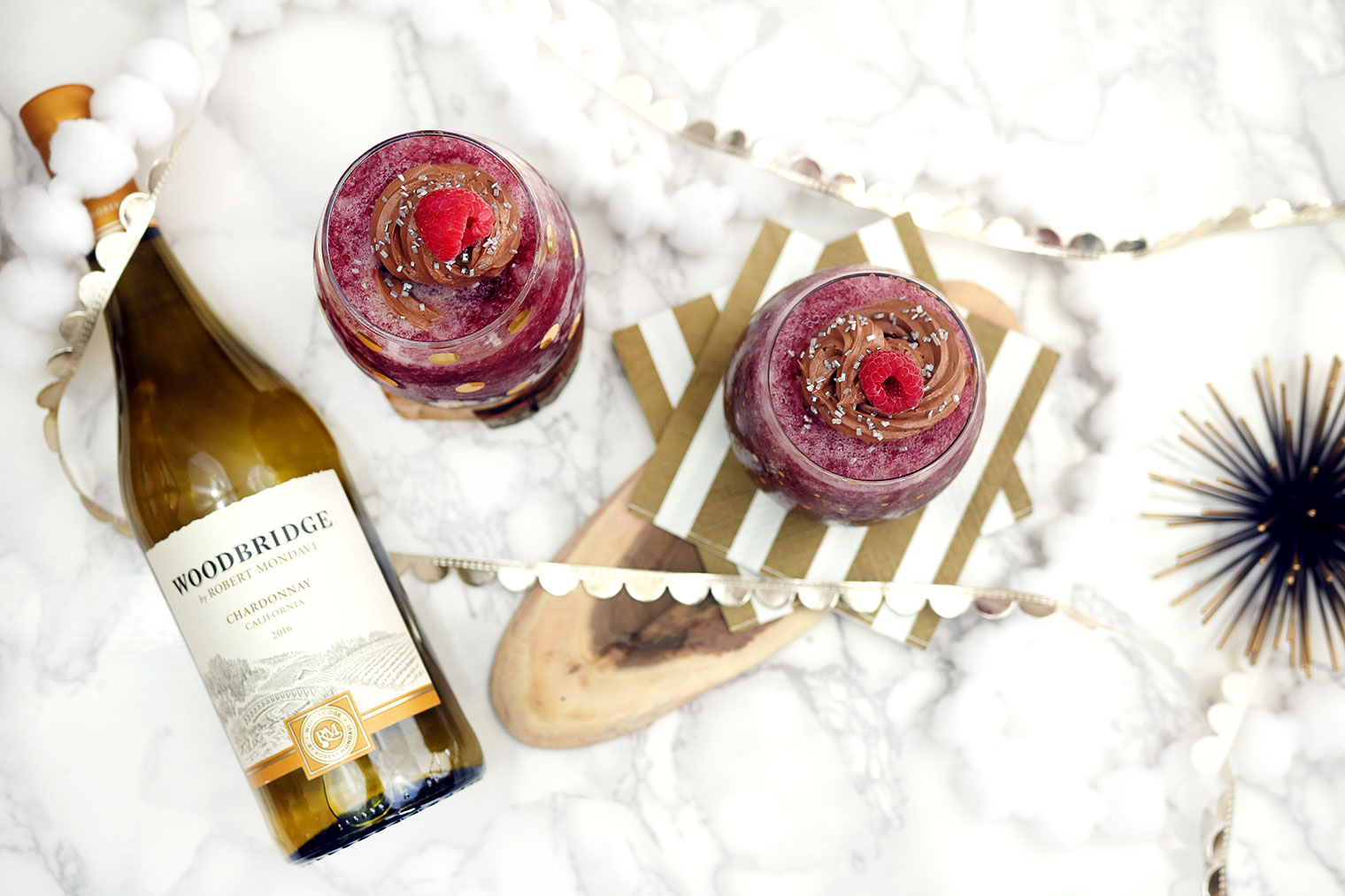 The holidays will be here before we know it and I've already been spending time getting ready for them. I always enjoy sharing a signature drink at our holiday parties and these Glitzy Holiday Wine Slushies Topped with Chocolate Whipped Cream will definitely please your guests! I made these wine slushies with
Woodbridge by Robert Mondavi Red Blend
, which pairs well with many holiday dishes.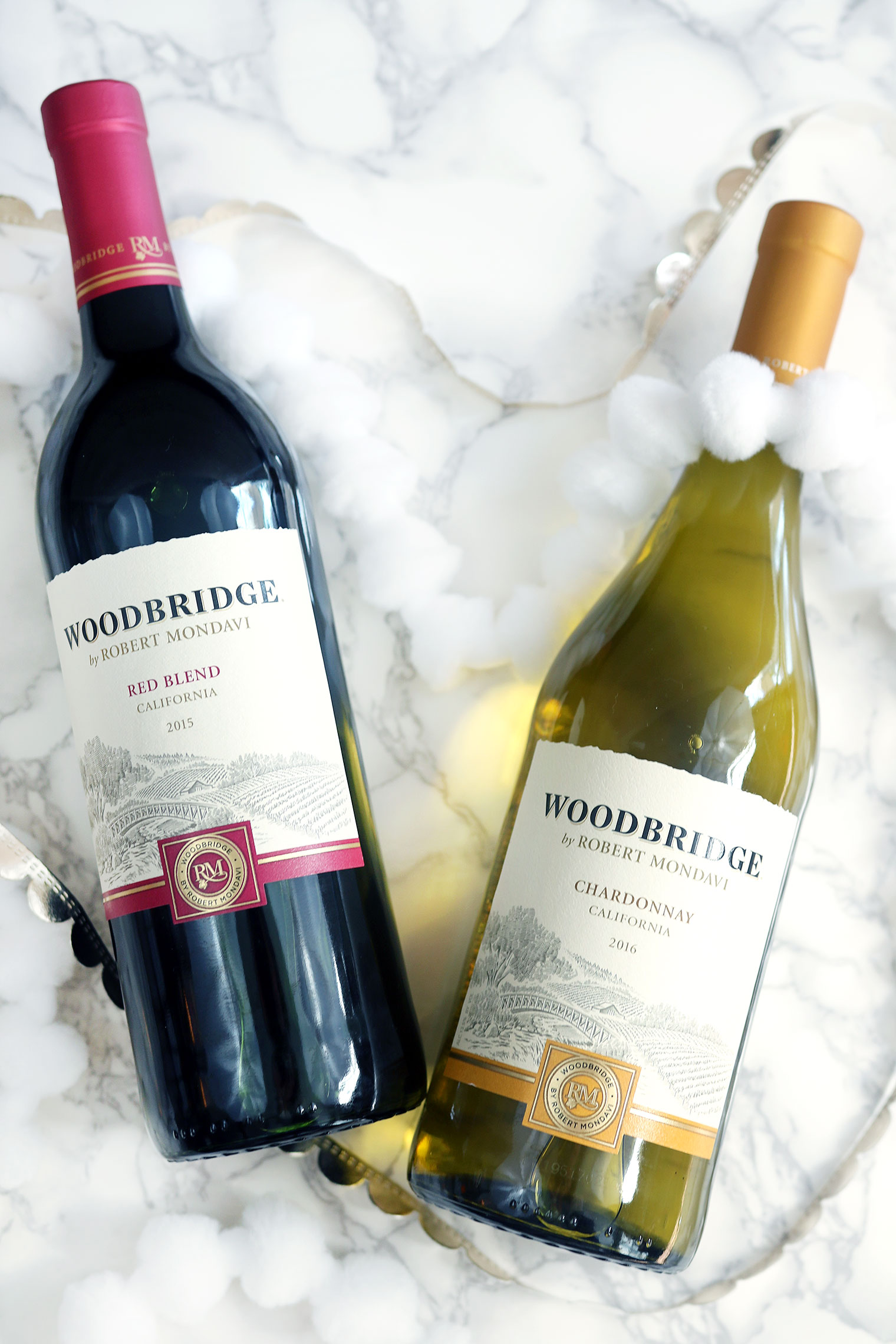 I picked up two wines for the Glitzy Holiday Wine Slushies, but used the Woodbridge by Robert Mondavi Red Blend for the recipe. The other wine that I picked up was the Woodbridge by Robert Mondayvi Chardonnay. Woodbridge offers classic wines that are balanced and smooth, making them ideal for food pairings and sharing with family and friends. Woodbridge wines have been crafted for over 30 years and are perfect for everyday.
The Red Blend launched earlier this year and is available in 750ml and 1.5L sizes. It offers warm, toasty aromas and flavors, including jammy blackberry, vanilla and baking spices. It's full and rich with a long, flavorful finish. PIt pairs well with holiday favorites including turkey, creamy potatoes and pumpkin pie.
You can find Woodbridge wines at your local grocer.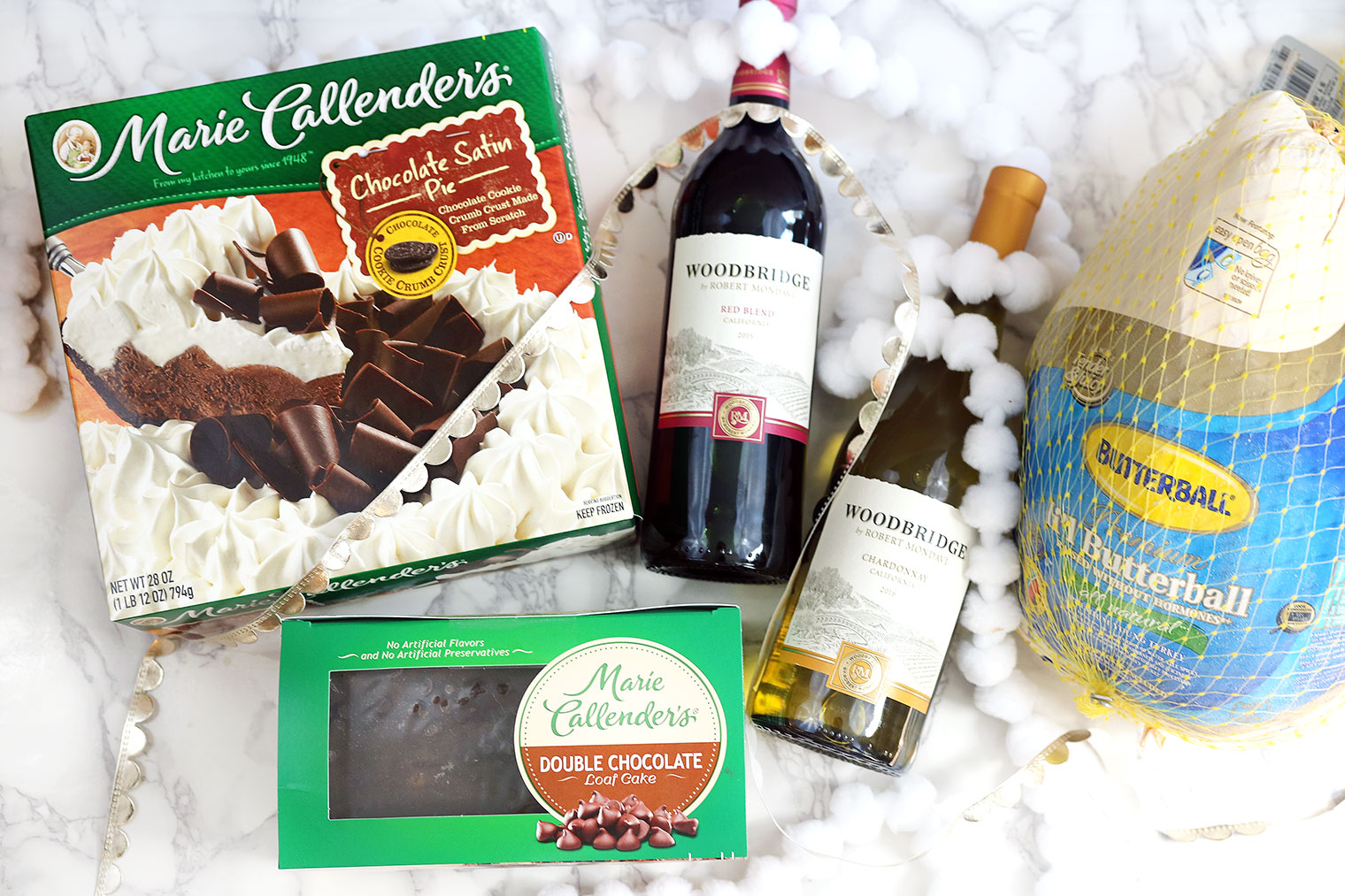 While I was out shopping for Woodbridge wine, I also picked up some items I needed for my holiday gathering.
I picked up a Marie Callender's Chocolate Satin Dessert Pie and a Double Chocolate Loaf Cake. I love Marie Callender's desserts, because they are like homemade, easy to make and quick to clean up! The loaf cakes are made from scratch with real ingredients and no preservatives or artificial colors.
I also picked up a Butterball Frozen Whole Turkey. Butterball whole turkeys are the number one brand of turkey in America and are all natural, giving you the highest quality turkey for your holiday gatherings. You can even reach out to the Talk-Line for support if you have any questions while cooking – 1-800-BUTTERBALL or 1-800-288-8372. You'll get in touch with a team of turkey experts, waiting to answer all of your important cooking questions. You can text, call or talk to them via live chat.
Glitzy Holiday Wine Slushies with Chocolate Whipped Cream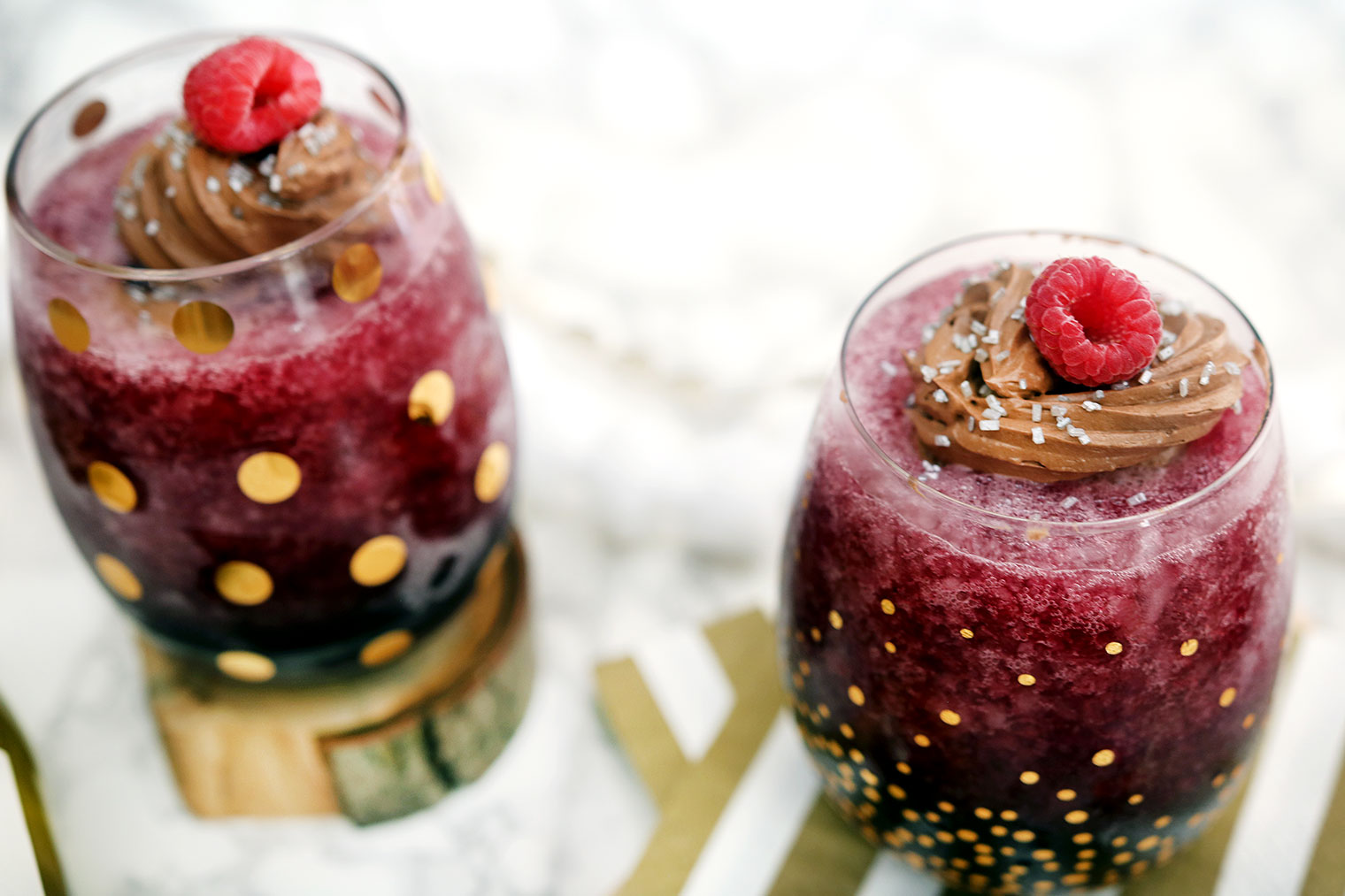 These glitzy wine slushies topped with chocolate whipped cream will be a hit at your party. You can make the whipped cream the night before your party to save time. Let's get started on how easy these are to make and enjoy.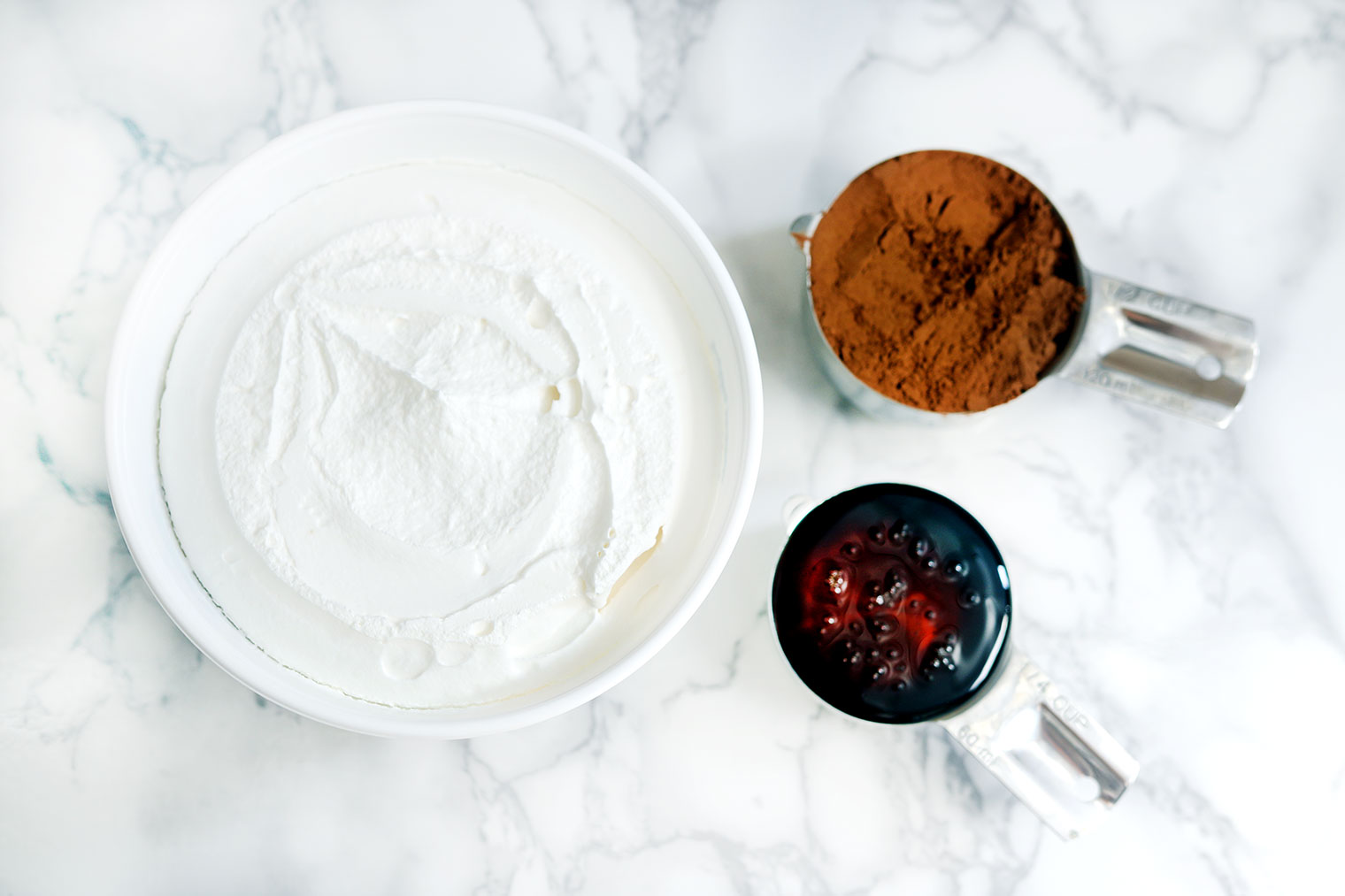 Let's start with the chocolate whipped cream first.
You'll need:
1 Tub of Whipped Topping (Thawed)
1/4 Cup of Honey
1/2 Cup of Cocoa Powder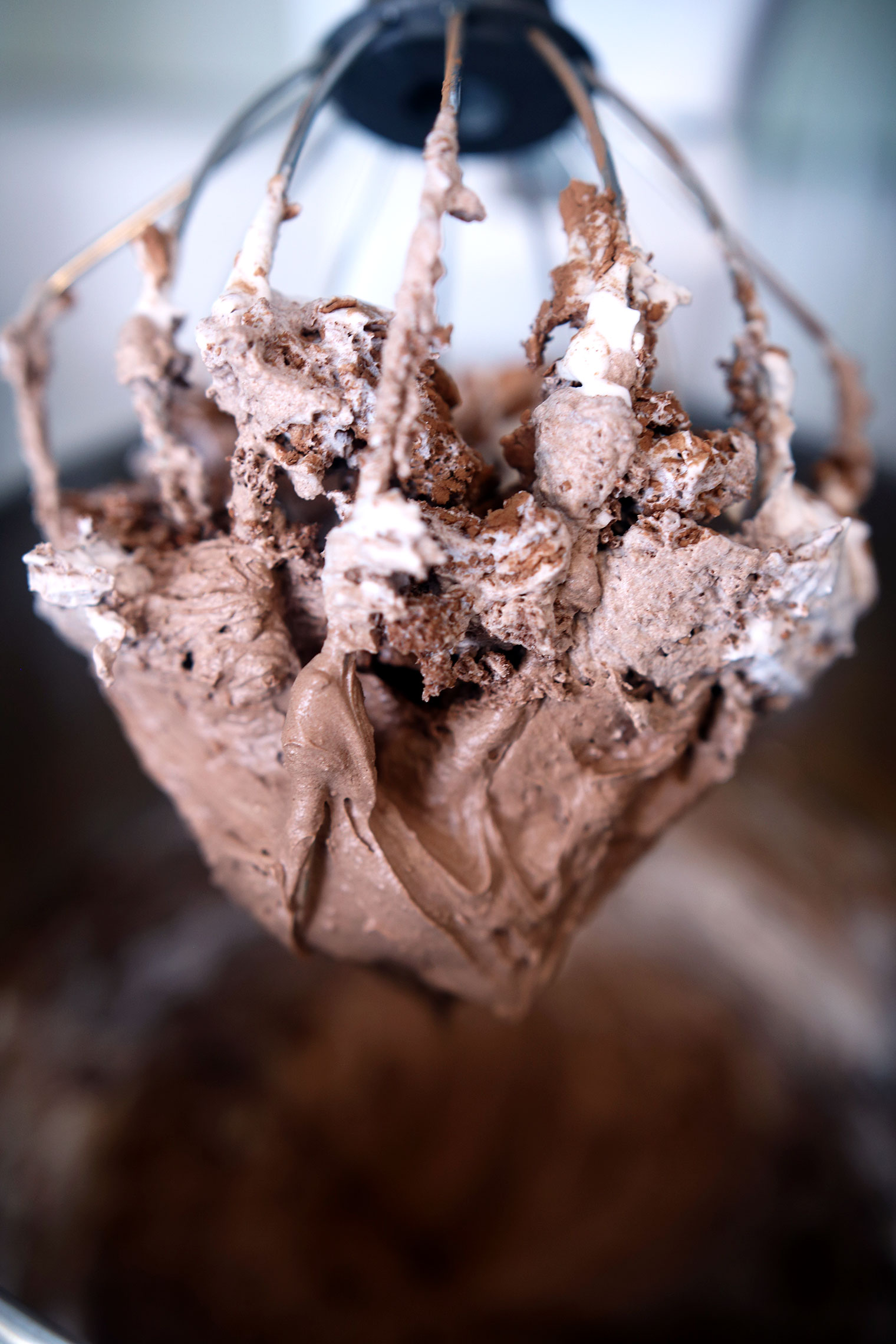 Mix all three ingredients together with a mixer.
Store in a bowl for your guests to scoop right onto their drinks, or you can place the chocolate whipped cream in a piping bag. I used a piping bag to get more of a 'fancier' look and kept it in the bag so it was ready for the party the next day.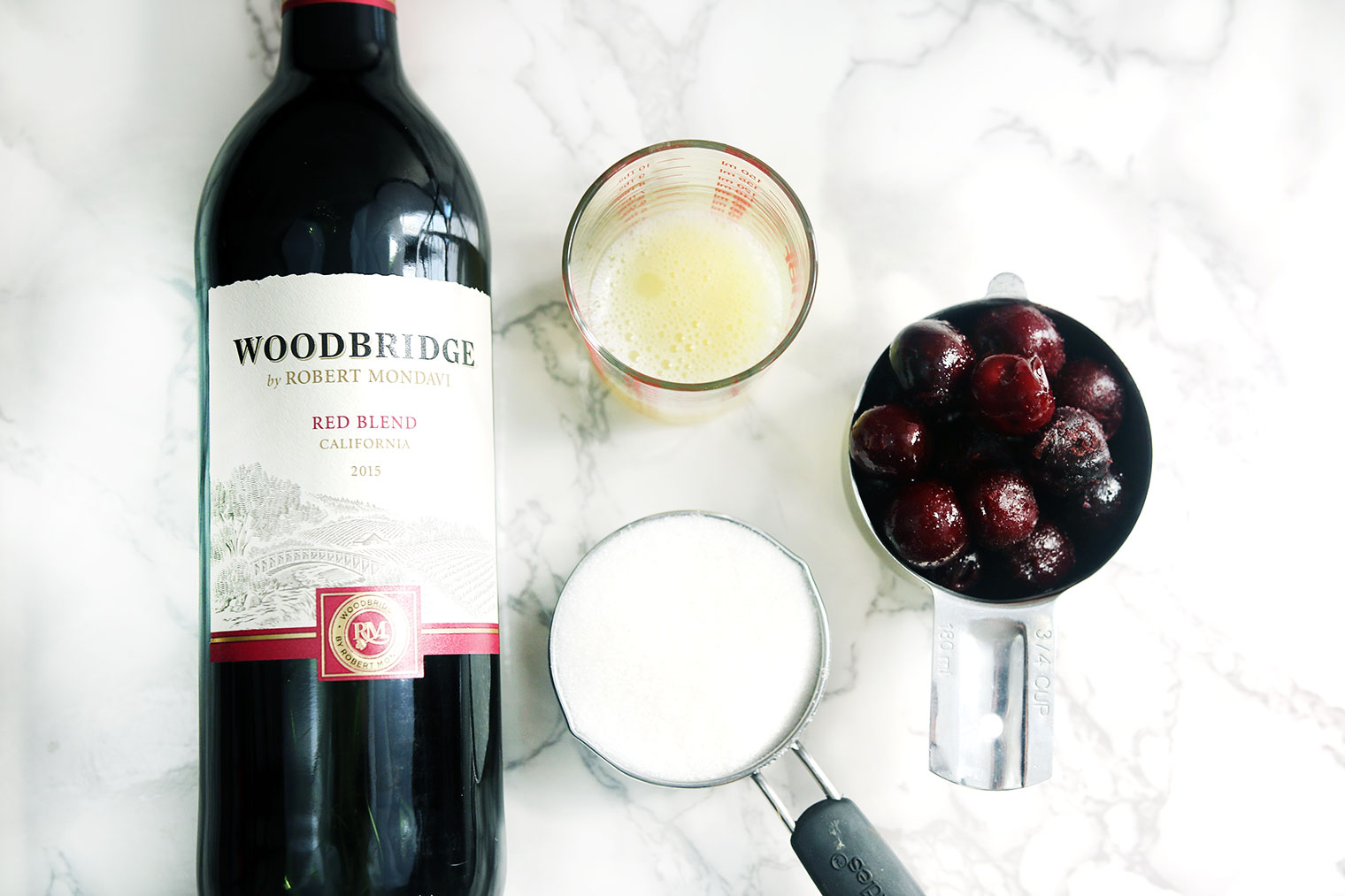 Now, let's make the wine slushies!
You'll need:
Bottle of Woodbridge Red Blend
1/2 Cup of Sugar
3/4 Cup of Frozen Cherries
2.5 oz of Lemon Juice
Water and Ice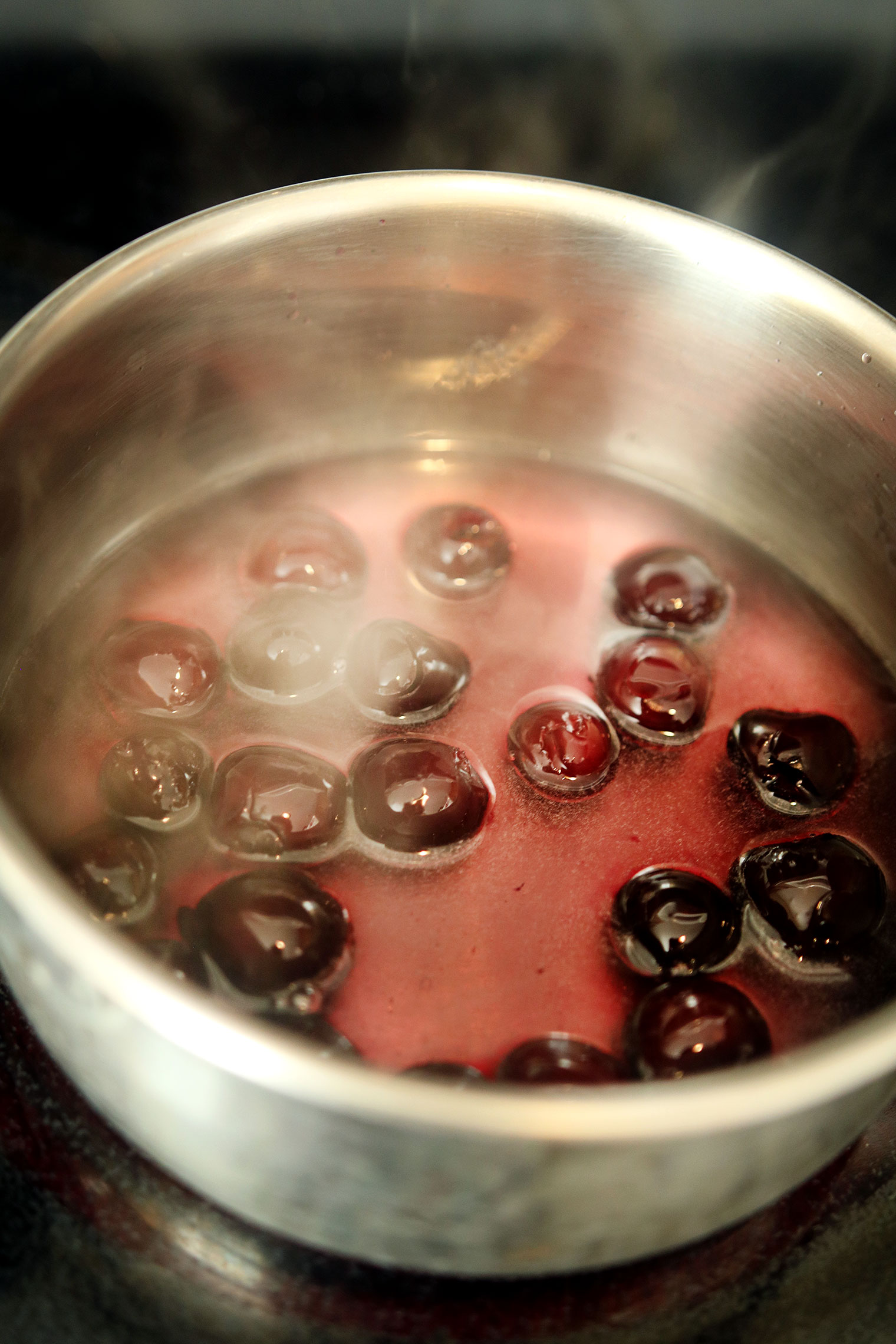 Add 1/2 cup of water and your sugar to a sauce pan. Bring to a boil and let the sugar dissolve. Remove from heat and add your cherries. Let it cool for 30 minutes. Once it has cooled, take the cherries out (you can do whatever you want with them) and cool the cherry sugar mixture in the fridge for another 30 minutes.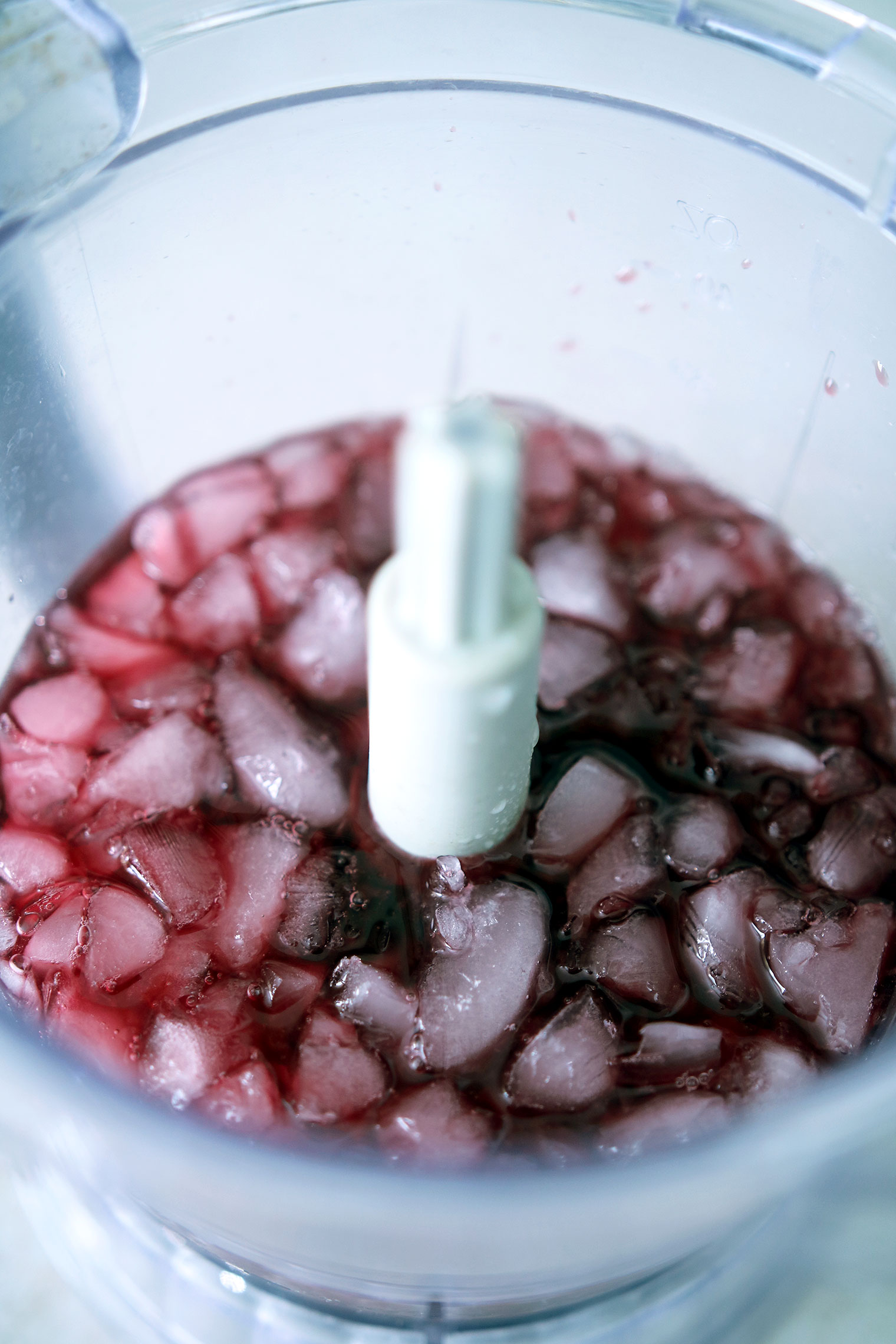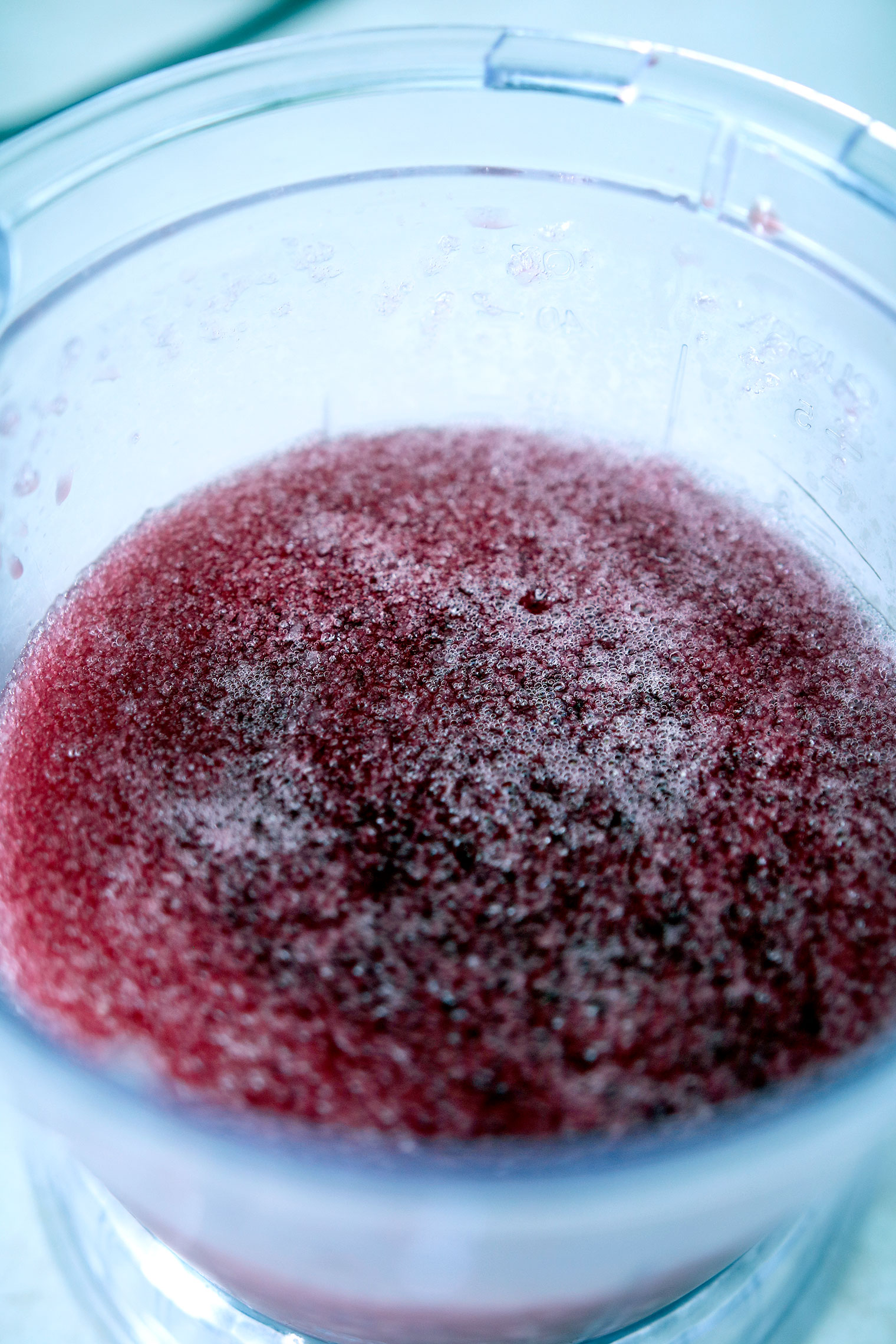 Now you can make your wine slushies! Add wine, 3.5 oz of the cherry syrup, lemon juice and 1 cup of ice to a blender. Blend until it is nice and slushy!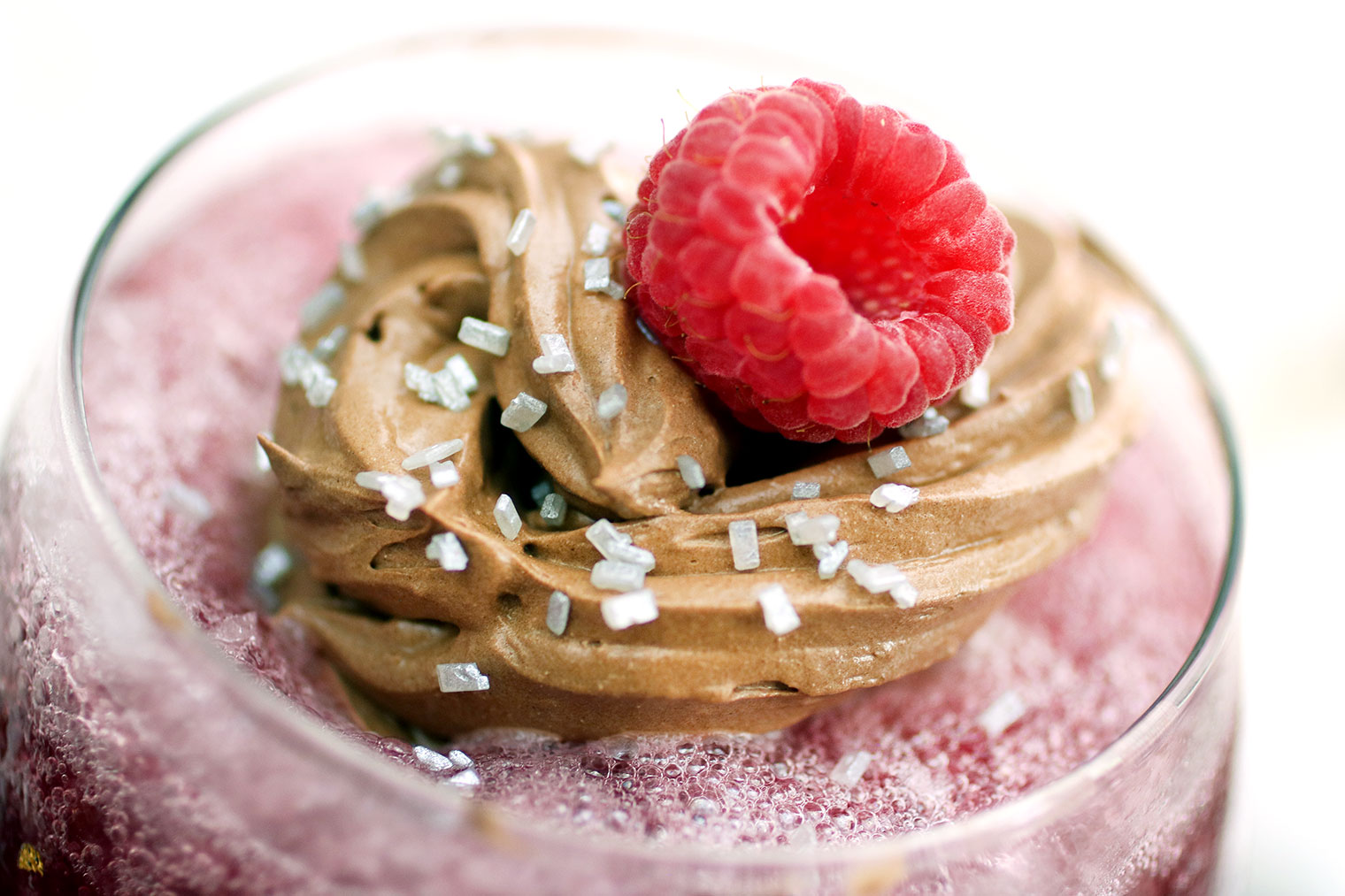 Are you ready for the best part? Pour your wine slushy mixture into a fun holiday class and top it with the chocolate whipped cream. You can add some gold or silver sprinkles and a raspberry (or any kind of fruit you prefer) and enjoy!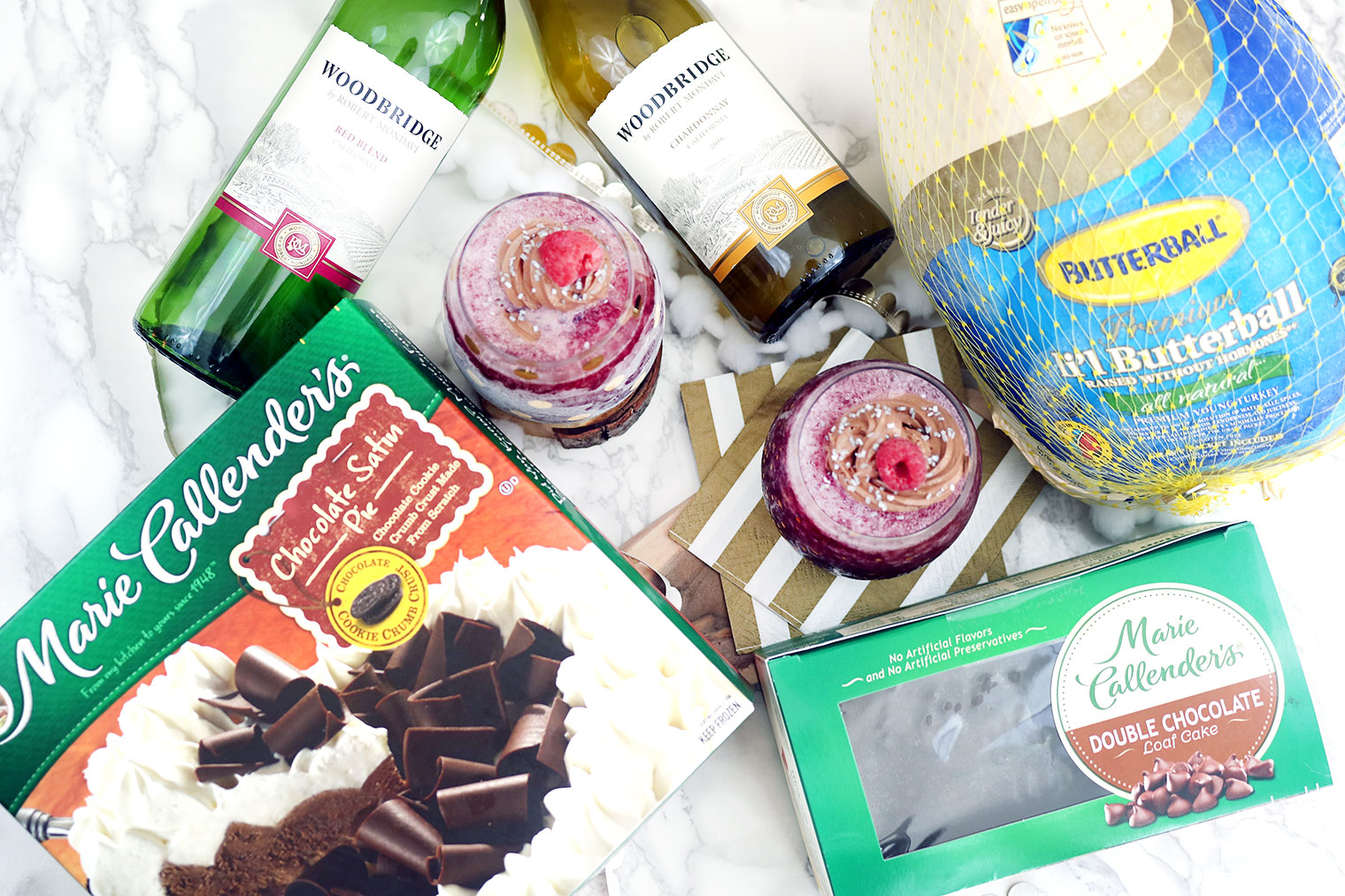 SaveSave
SaveSave
SaveSave
SaveSave
SaveSave
SaveSave
SaveSave
SaveSave
SaveSave
SaveSave
SaveSave
SaveSave
SaveSave
SaveSave
SaveSave
SaveSave
SaveSave
SaveSave