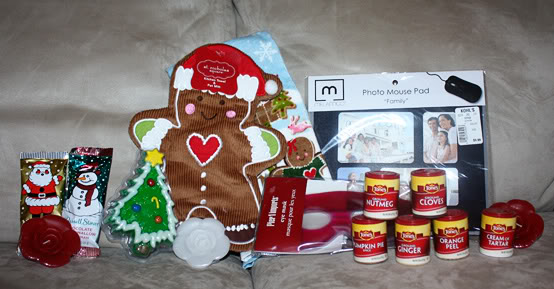 I love to read the Bargain thread on Baby Center, and I decided to sign up for their Christmas gift exchange this year. In the years past, I have always done gift exchanges for the kids, but this time I thought it'd be fun to do a gift exchange for myself. Because, we all know Mom's of 2 and 4.5 years olds need a little pampering during this hectic time of the year. ;o)- This is what I received in the mail, I was surprised by everything she sent me. WOW!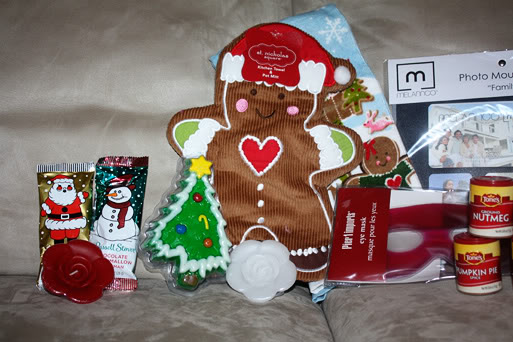 Here is a closeup. I got chocolate marshmallow candies, floating rose candles for my baths, a gingerbread man oven mitt and Christmas dish towel and a Christmas tree bar of soap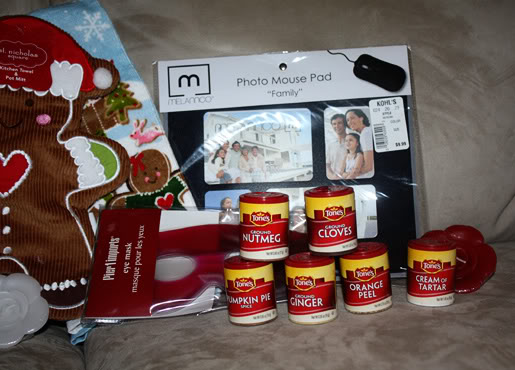 And, even more… an freezable eye mask, TONS of spices for all of the baking I plan on doing and a photo mouse pad that Jeremi took.
Thank you, Betsy!