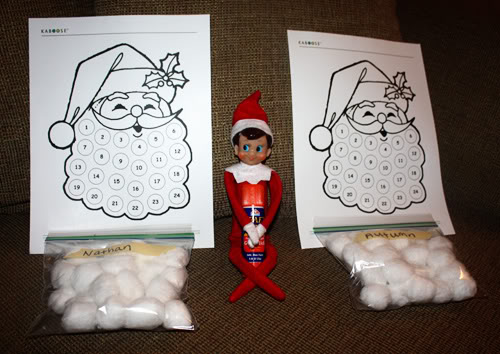 Last night, one tired little Elf came to our house allll the way from the North Pole. This Elf brought advent calendars with him for the kids, every day from now until December 24th they will glue a snowball onto Santa's beard.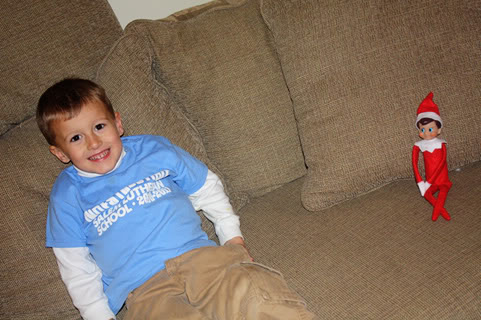 Nathan wanted to name him Elfie again, even though every year a different Elf comes to us to report back to Santa on behavior in our household. Nathan was so excited to see Elfie, and he remembered that you cannot touch him. Elfs do not like to be touched. He had to remind Autumn of this SEVERAL times.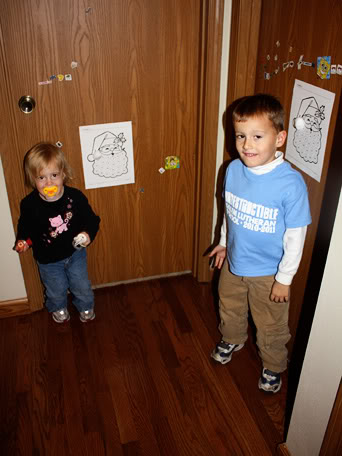 Here are the kids by their doors, they really had fun gluing the first cotton ball onto Santa's beard. Yes, yes… Autumn has three binkies… She still gets them at nap time, and sometimes its a little hard to trick her to get them away from her. :o)-

Here is a closeup of the advent calendar… if you want a copy of it, shoot me an email and I can send you the pdf file!