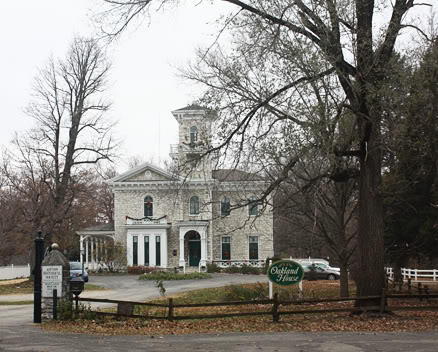 There is a beautiful historical mansion in Affton, MO that does a cute little Santa program for kids in December. Last year I went with my coworker Cammie and her kids, and we decided to go again this year.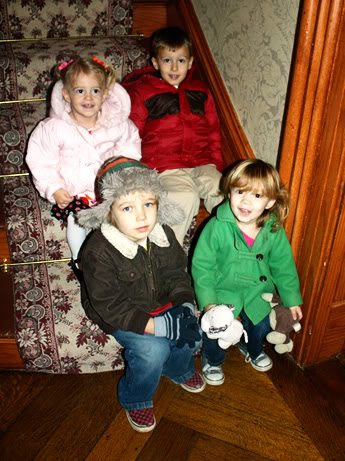 We got there a little late so we had to wait for the second session. Here are the kids waiting on the stairs before we could go in for story time.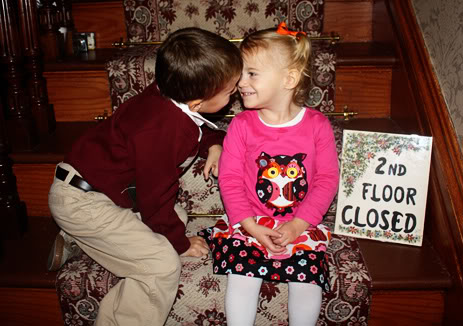 I thought this was a cute shot that I took. :o) See the sign that says 2nd Floor Closed? I had to remind Mr. Nathan and Miss Autumn that they were not to sit or walk up the stairs above that sign, no exceptions!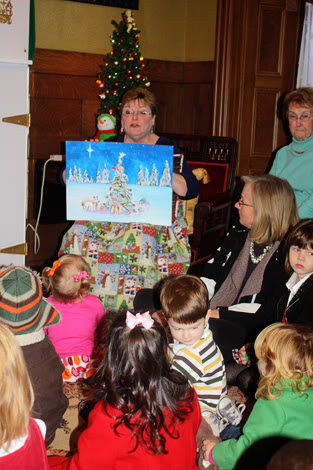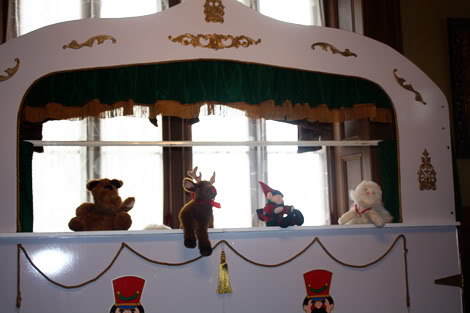 The story and puppet show were really cute.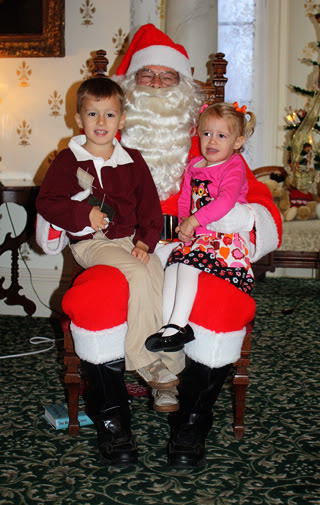 After that, the kids got to sit on Santa for the THIRD time! Thankfully Nathan hasn't asked me which one is the REAL Santa yet… he did ask me that last year. :o)-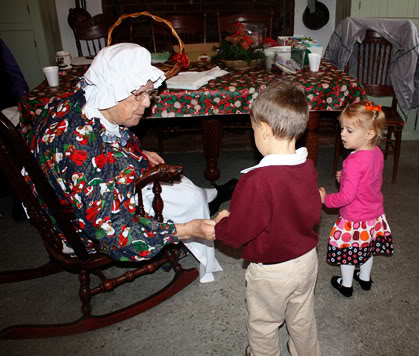 Then, off to Mrs. Claus' kitchen for a homemade cookie. Nathan got his cookie first, notice Autumn's jealous face. haha!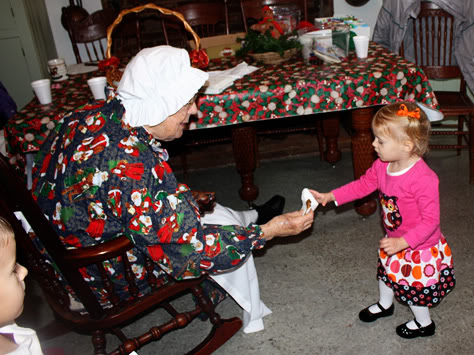 Autumn grabbing her cookie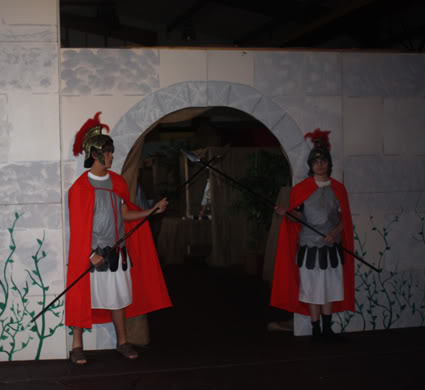 After the Oakland house, I took the kids back over to church for the Bethlehem Experience. It was really cute, but the Roman guards were a little scary! ;o)- Nathan had to point out that Baby Jesus was infact a 'doll'. Sigh. :o)-