This shop has been compensated by Collective Bias, Inc. and its advertiser. All opinions are mine alone. #TryTheDivaCup #PeriodConfidence #CollectiveBias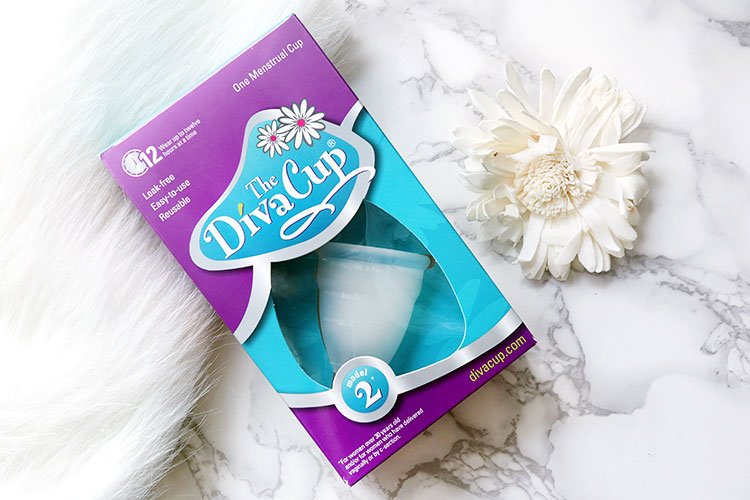 Interested in trying DivaCup? Hover over the photo to click through to CVS.com and buy them!
Today I'm excited to share a new product with you, that definitely made me step out of my comfort zone! I will share how The DivaCup has worked wonderfully for me as a busy mom that is always running errands and driving my kids around. I'm also a long distance runner and The DivaCup has provided me the protection and comfort I need. Read on to see How Stepping Out of My Comfort Zone Saved Me Time and Less Stress.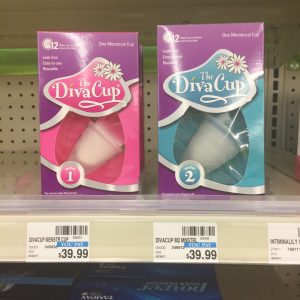 I picked up my DivaCup at my local CVS store. I selected The DivaCup Model 2, which is recommended for women age 30 and over/or for women who have delivered vaginally or by caesarean section. However, there is also The DivaCup Model 1, which is recommended for women under the age of 30 who have never delivered vaginally or by caesarean section.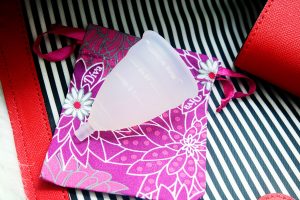 I didn't really know a lot about The DivaCup at first and I think that is why it made me so nervous to try it! Once I educated myself more about what it was and how it worked, I felt comfortable trying it out.
The DivaCup is a reusable, bell-shaped silicone menstrual cup that offers 12 hours of leak-free protection. 12 hours is a long time to not have to deal with your period, especially when you're a busy mom with a schedule that doesn't include a lot of time with breaks. It sits low at the base of the vaginal canal for easy insertion and removal. It collects, instead of absorbs menstrual flow, which means it will not dry out or disrupt the vaginal environment or pH. As you can see in the above photo, there are measurement lines on the cup to help women track their flow and report details back to their physician.
The DivaCup is clean, comfortable and convenient, providing a better period care option than tampons and pads. The DivaCup is made from 100 percent healthcare grade silicon and is free of chemicals, plastic, BPA, latex and dyes. You can wear it while sleeping or I've even worn it during an 11 mile run with no problems! It's reusable and eco-friendly, which can save you money!
Cleaning The DivaCup is easy, too! Wash The DivaCup with the DivaWash and warm water. Further instructions on how to clean the DivaCup can be found HERE. Empty, wash and reinsert The DivaCup a minimum of two times each day of your cycle (every 10-12 hours).
Now let me share with you how How Stepping Out of My Comfort Zone Saved Me Time and Less Stress: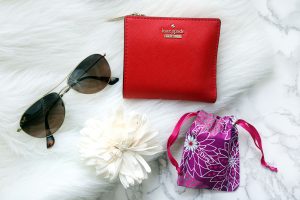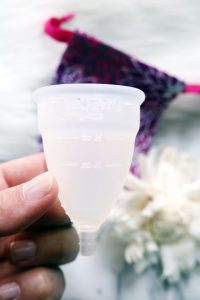 Did you know that 91% of women who try The DivaCup never go back to traditional femcare products? Have you ever stepped out of your comfort zone to make something in life easier? Be sure to check out The DivaCup, you'll definitely save time and stress less!
You can visit The DivaCup on Facebook, Instagram, Pinterest and YouTube.
Be sure to read the User Guide before trying the cup and to consult your healthcare provider if you have any questions with regards to your vaginal or gynecological health. Our Consumer Care Team is available to answer questions and concerns. They can be reached at [email protected], 1-866-44-3482 or via our social media networks. This team is really the best team to contact and are super helpful to customers. They are on the phone with women, for insertion, removal etc.
SaveSave
SaveSave
SaveSave
SaveSave
SaveSave
SaveSave
SaveSave
SaveSave
SaveSave
SaveSave
SaveSave
SaveSave
SaveSave
SaveSave
SaveSave
SaveSave