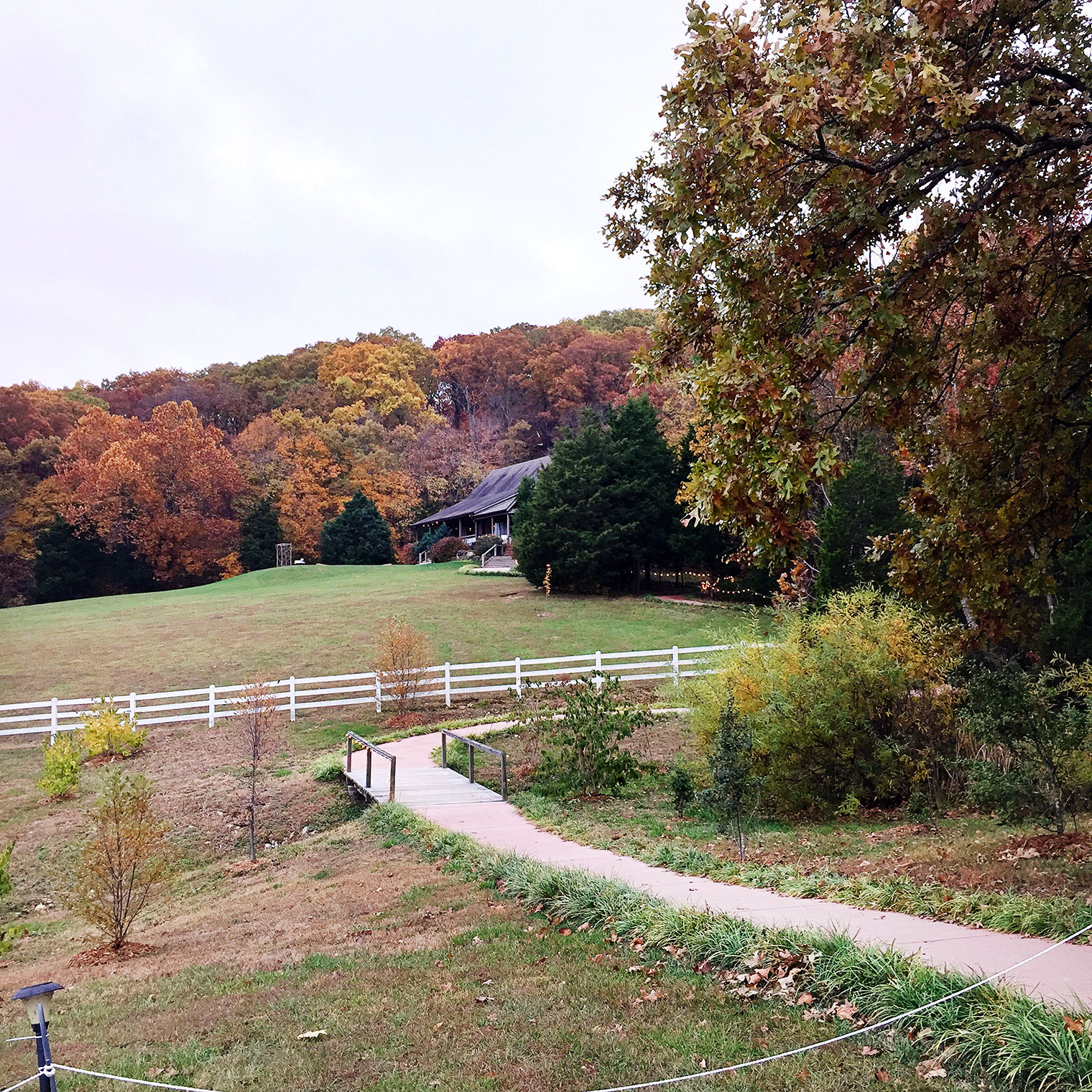 A few weeks ago, Brian and I took a late anniversary trip to Chaumette Vineyards and Winery in Saint Genevieve, Missouri. Sainte Genevieve is a little over an hour outside St. Louis. I booked this trip almost a year prior, because this place is REALLY popular and it does book a year ahead of time for the Spring, Summer and Fall months! We lucked out with 70 degree days when we went, but it felt a little cooler due to the overcast sky and a breeze. The trees were all turning and it was prime time for a fall trip, with all of the beautiful foliage! I really enjoy getting away with Brian every so often, it is nice to reconnect without interruptions.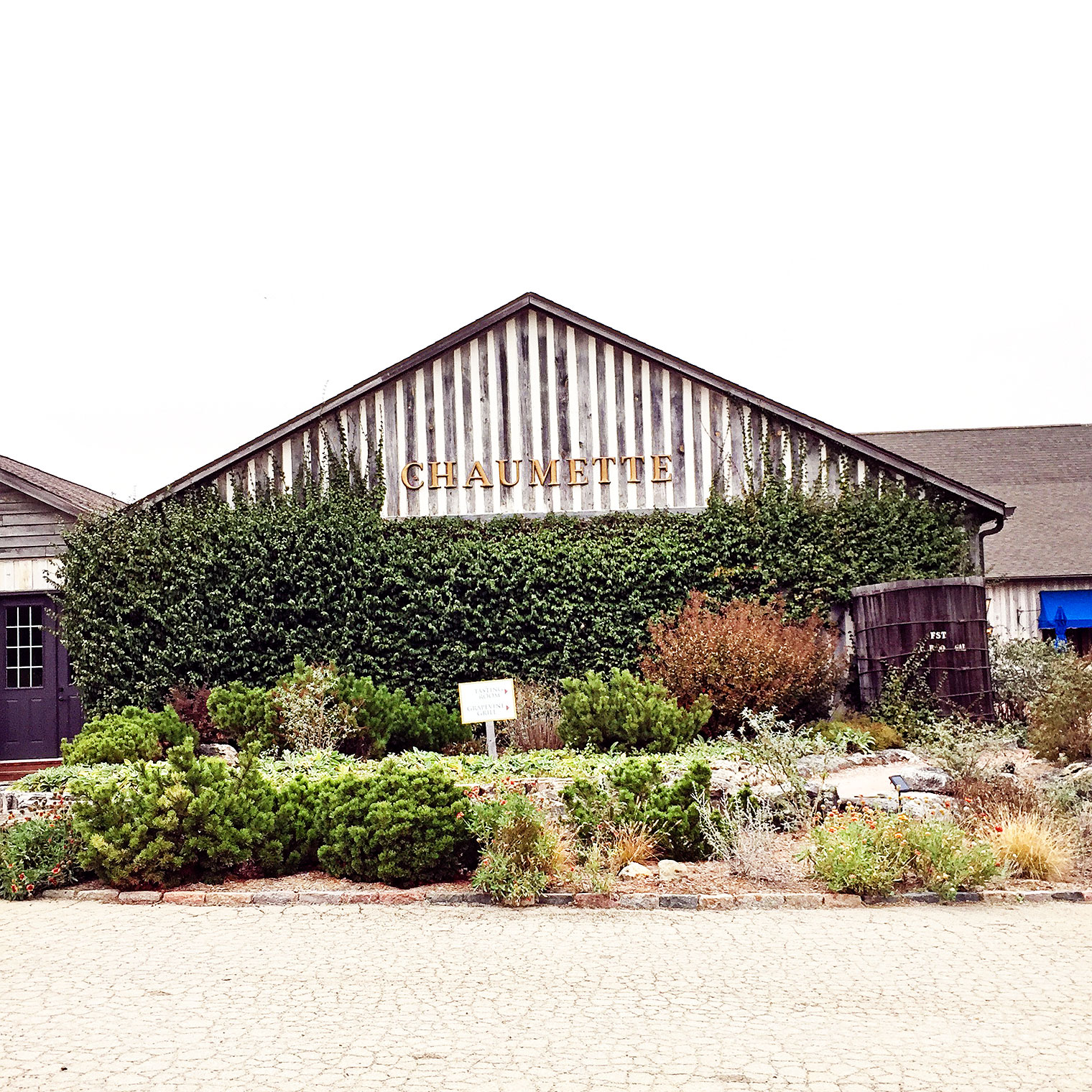 The first evening we checked into our suite and had dinner at their restaurant, The Grapevine Grill. This restaurant is ran by Chef Rob Beasley and the culinary experience was wonderful! This restaurant was so good that I would make a special trip to Sainte Genevieve just to dine here again.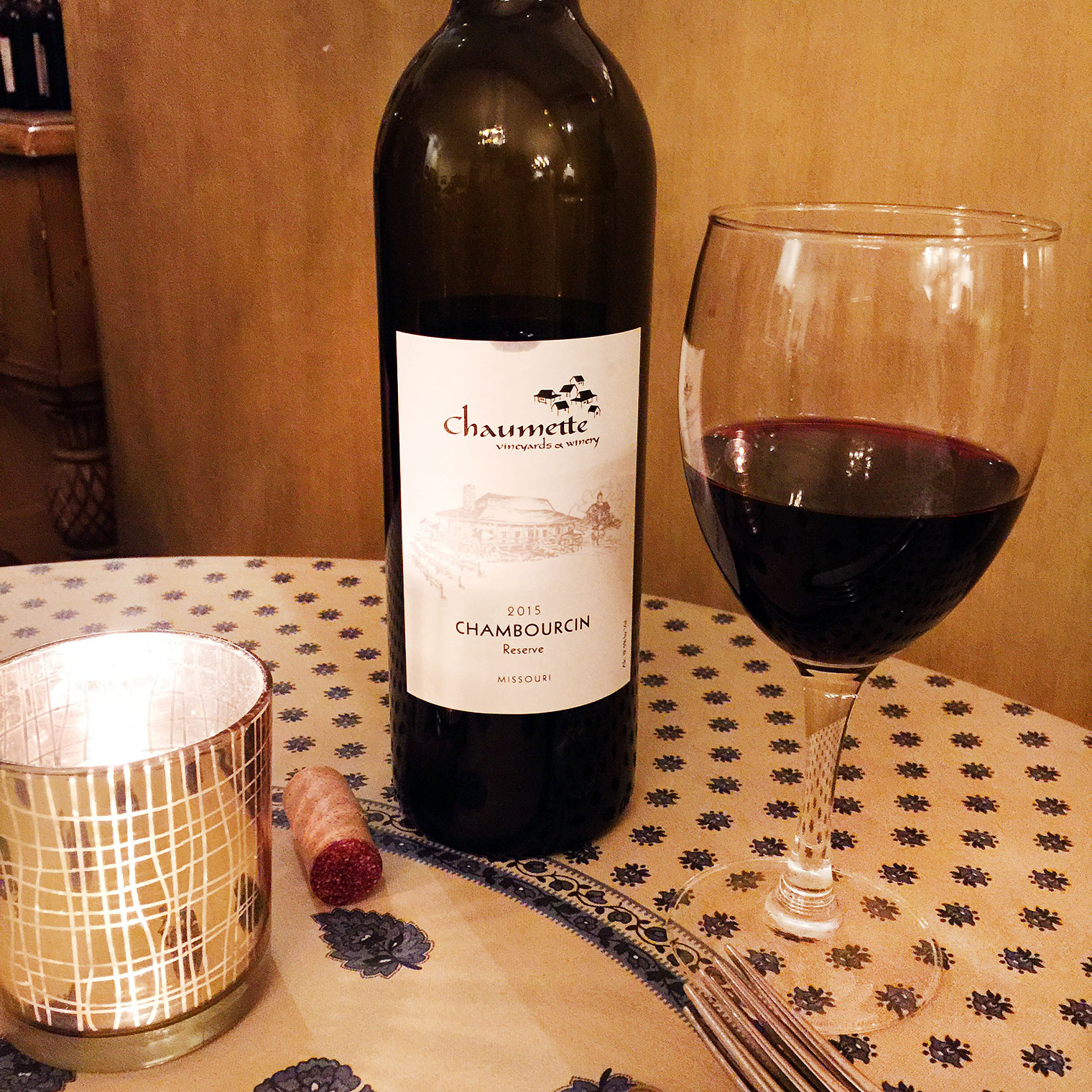 We started with a glass of Chambourcin Reserve. We were not disappointed! I do wish I had taken a few bottles of wine home with us. I'll have to see if Schnucks carries any of their wines, since they have a local section.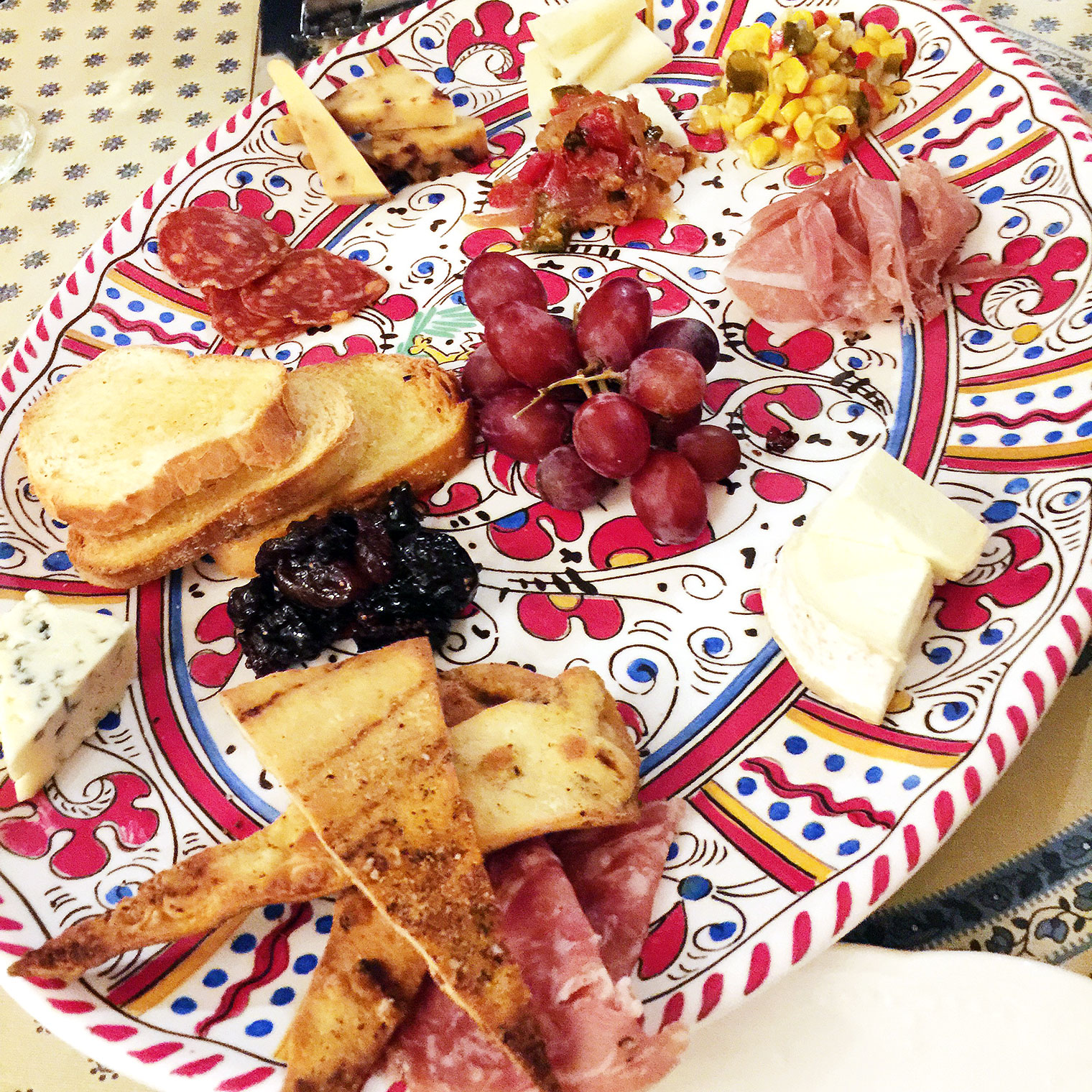 We were really hungry so we started with the Antipasto, which was assorted cheeses, meats, chutney, nuts and more! So delicious!! My husband and I LOVE cheese plates… we call them 'picnic meals' at home and we're actually kicking off the long weekend with a picnic dinner tonight, complete with a little wine! I loaded up on some tasty cheese, got a Chianti sausage, chick peas, fruit, etc. for tonight. Can't wait! Ok, back to our winery weekend. 🙂 I get excited about cheese!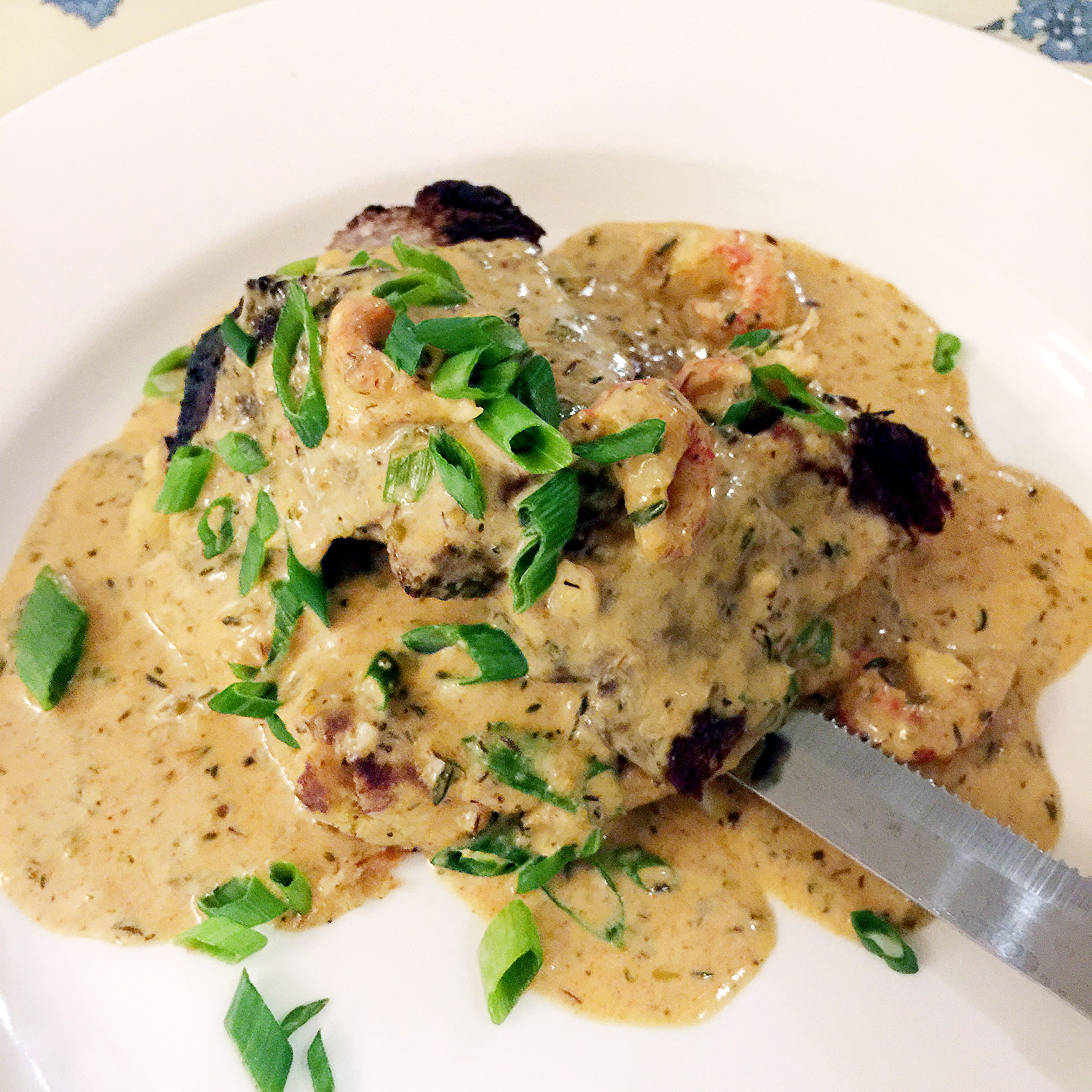 For dinner I got the Bourbon Street Steak, which is spice-rubbed and grilled and served with creole crawfish, Asiago cream and potato cakes. Wow! It was delicious! One of the best steaks I've had in awhile! I almost wanted to order this two nights in a row.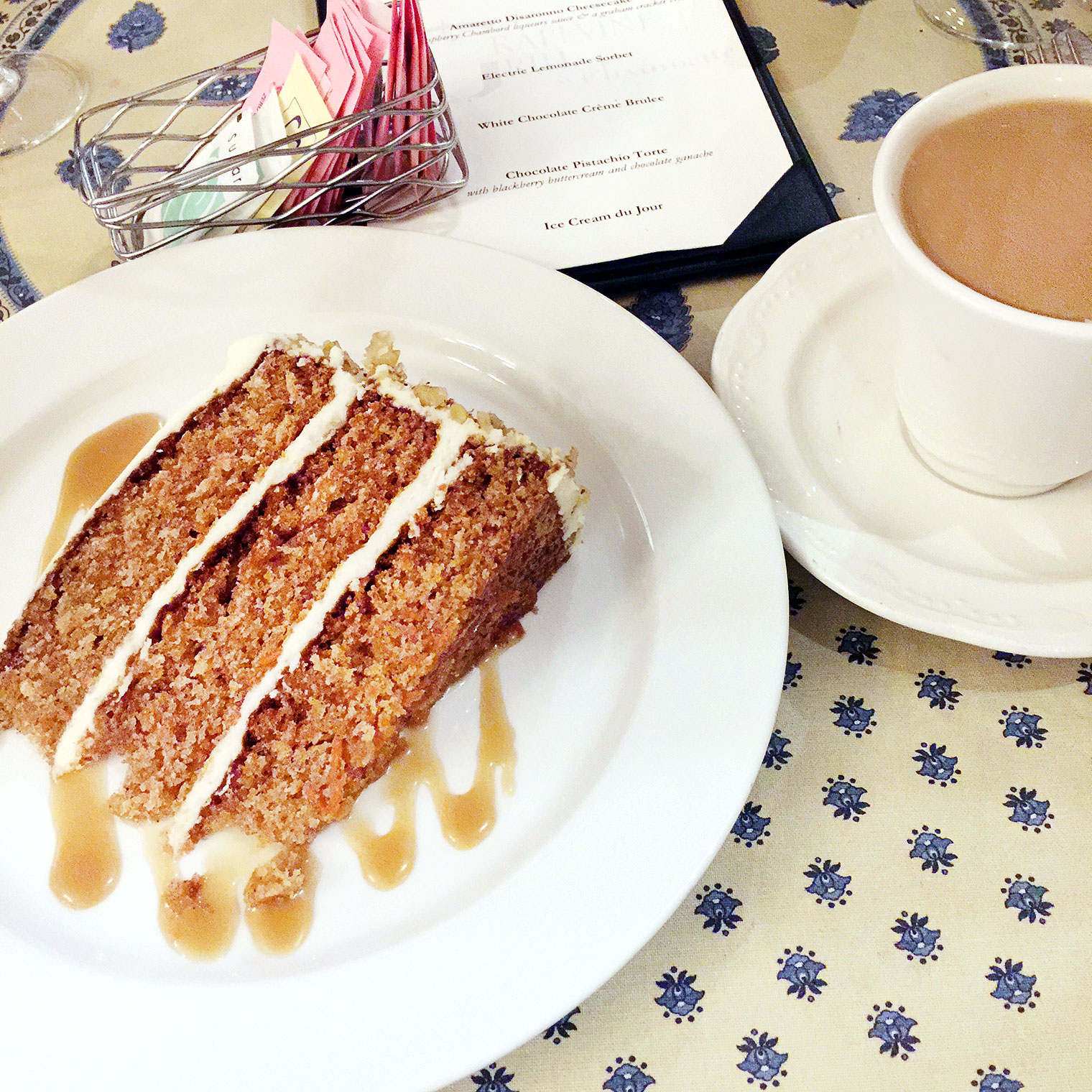 Ok, sorry for all of these pictures of food. But, it was SO good! For dessert I had carrot cake and then they had Kaldi's coffee there… which, we have Kaldi's coffee in St. Louis, but I never knew it was SO good. A friend of mine says that Kaldi's has Christmas drinks like Starbucks does, so I need to hit a Kaldi's coffee house sometime this month to try one of their Christmas drinks. But, the regular coffee in the cup was an A+!
After dinner, we went back to our suite. Chaumette has mostly villas, which room 10+ people, but we booked a smaller suite. I believe they only have a few suites, but the villas are quite a lot more! I forgot to take any photos of the inside, but it was really spacious and the bathroom was large. The bathroom was  handicap accessible, so there were vents in the floor to drain the water… which, made me a little nervous that I'd get the floor all wet taking a shower, but all was good!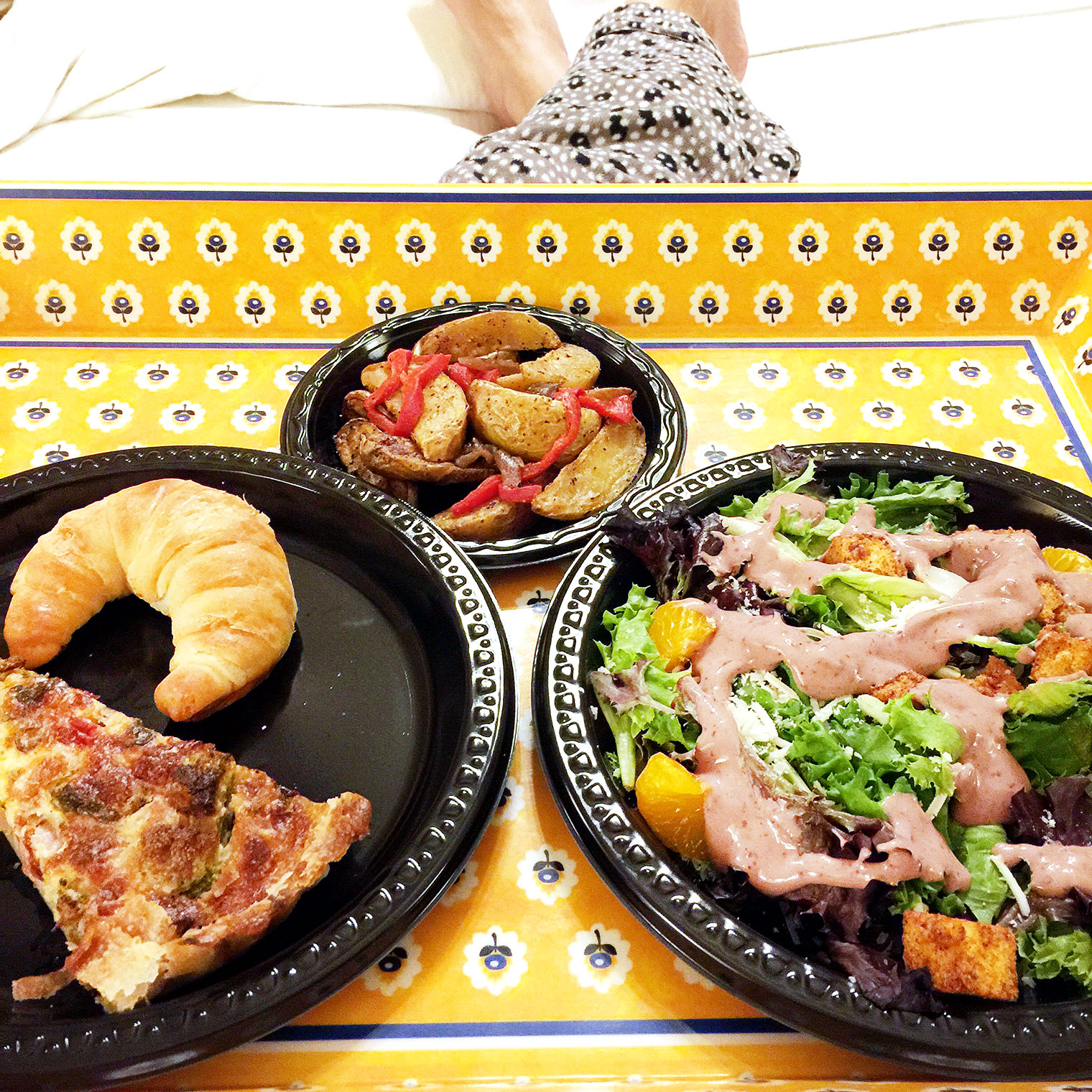 Chaumette's restaurant isn't open for breakfast, SO we ordered a special package where they stocked our refrigerator the night before with breakfast plates. This was $15 per person and I think we would just bring something the next time, it was way too much food! I am not a big breakfast eater, so the complimentary breakfast they offered (granola bar, yogurt, juice and coffee) would have probably been enough for me. For the breakfast plates we ordered, we got a full salad, croissant, potatoes and quiche. We had a microwave in our room, so we warmed it up.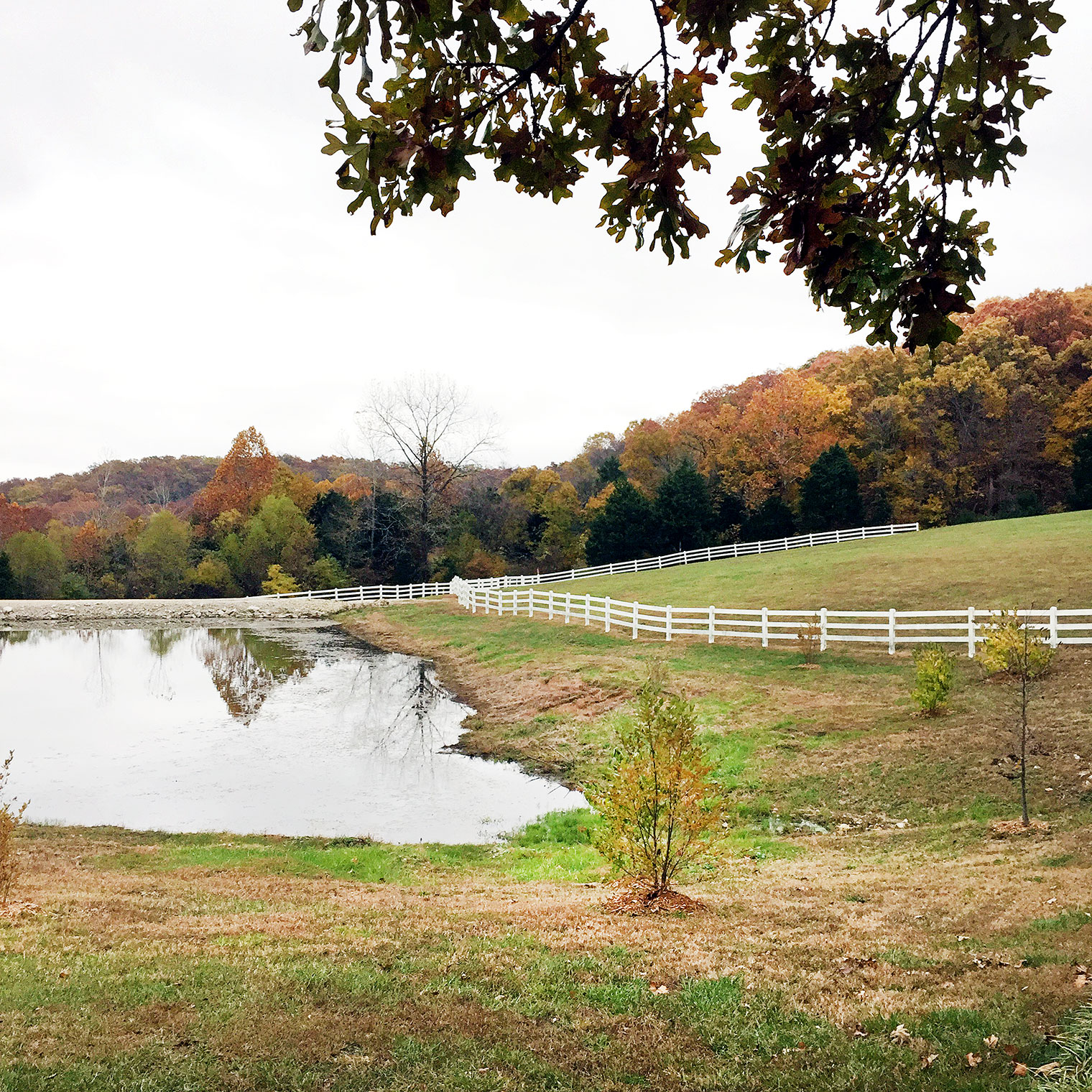 The next day we didn't do too much except relax! There is quite a lot to do in the area, such as visiting the downtown Sainte Genevieve area, which offers more wineries, shops and restaurants. But, we decided to stay on the Chaumette grounds and take it easy!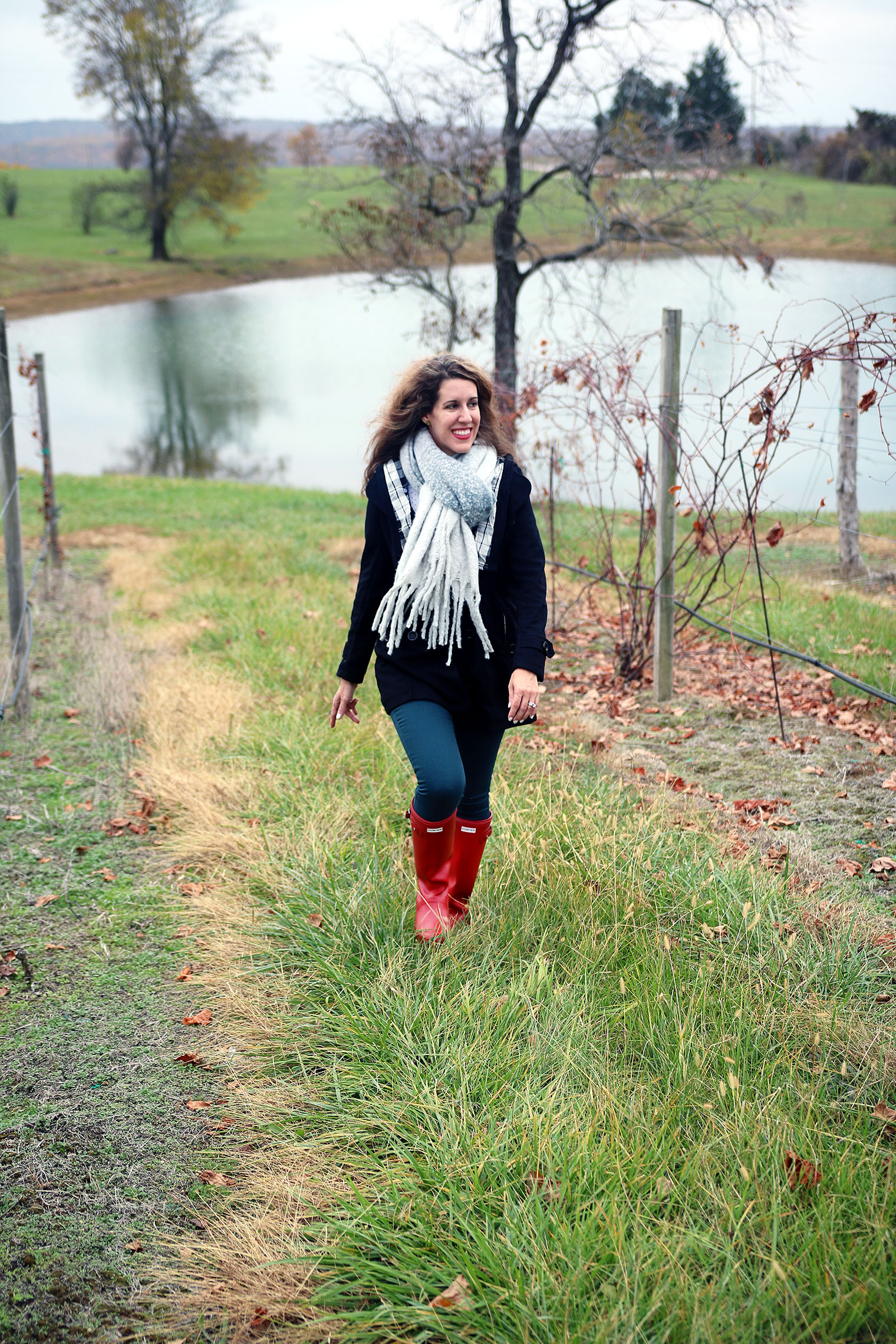 My husband was kind enough to take some blog outfit photos for me, which you can see HERE. It was fun taking photos in the vineyard and around their small lake.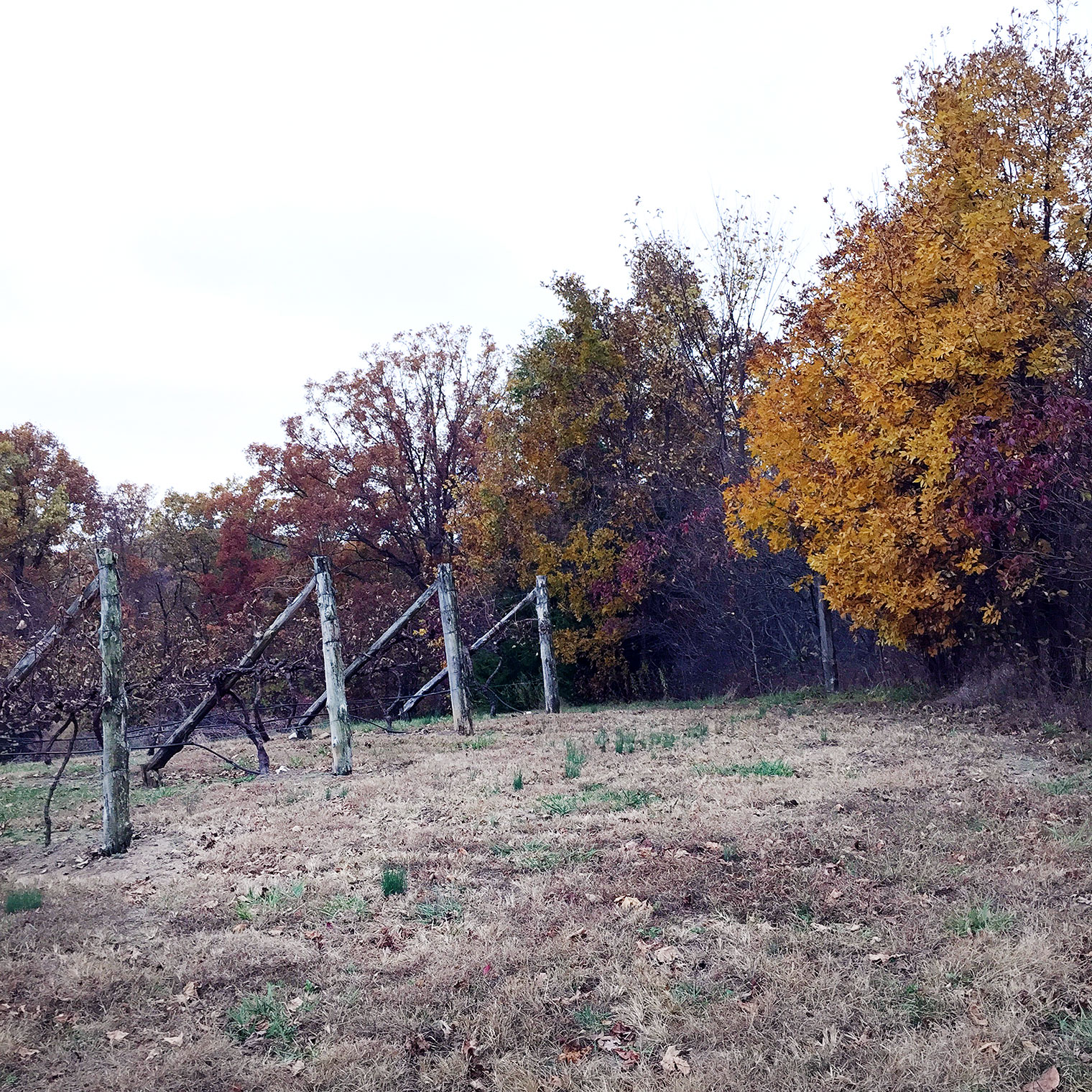 The vineyard was really pretty in the fall, it was nice to be able to walk around the grounds.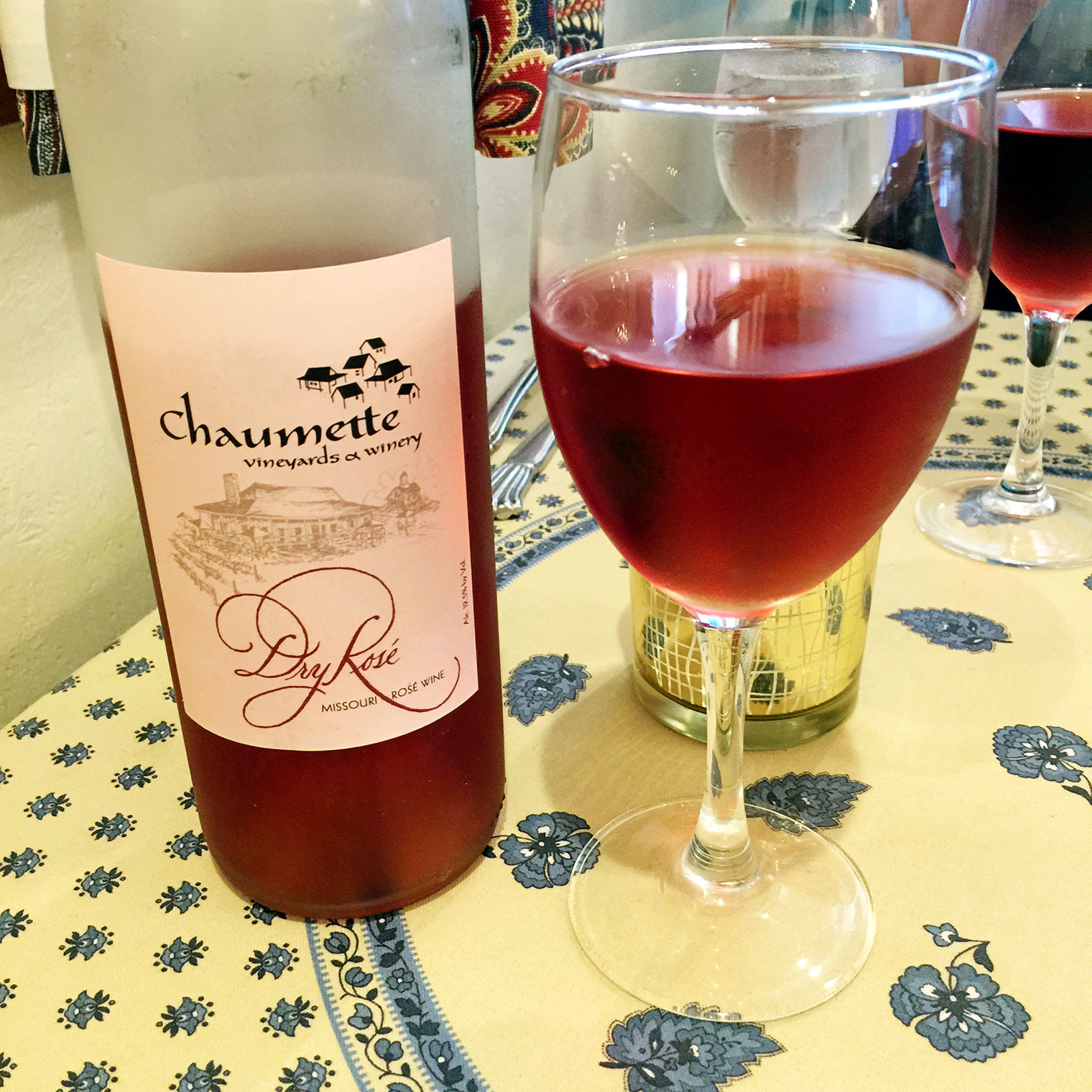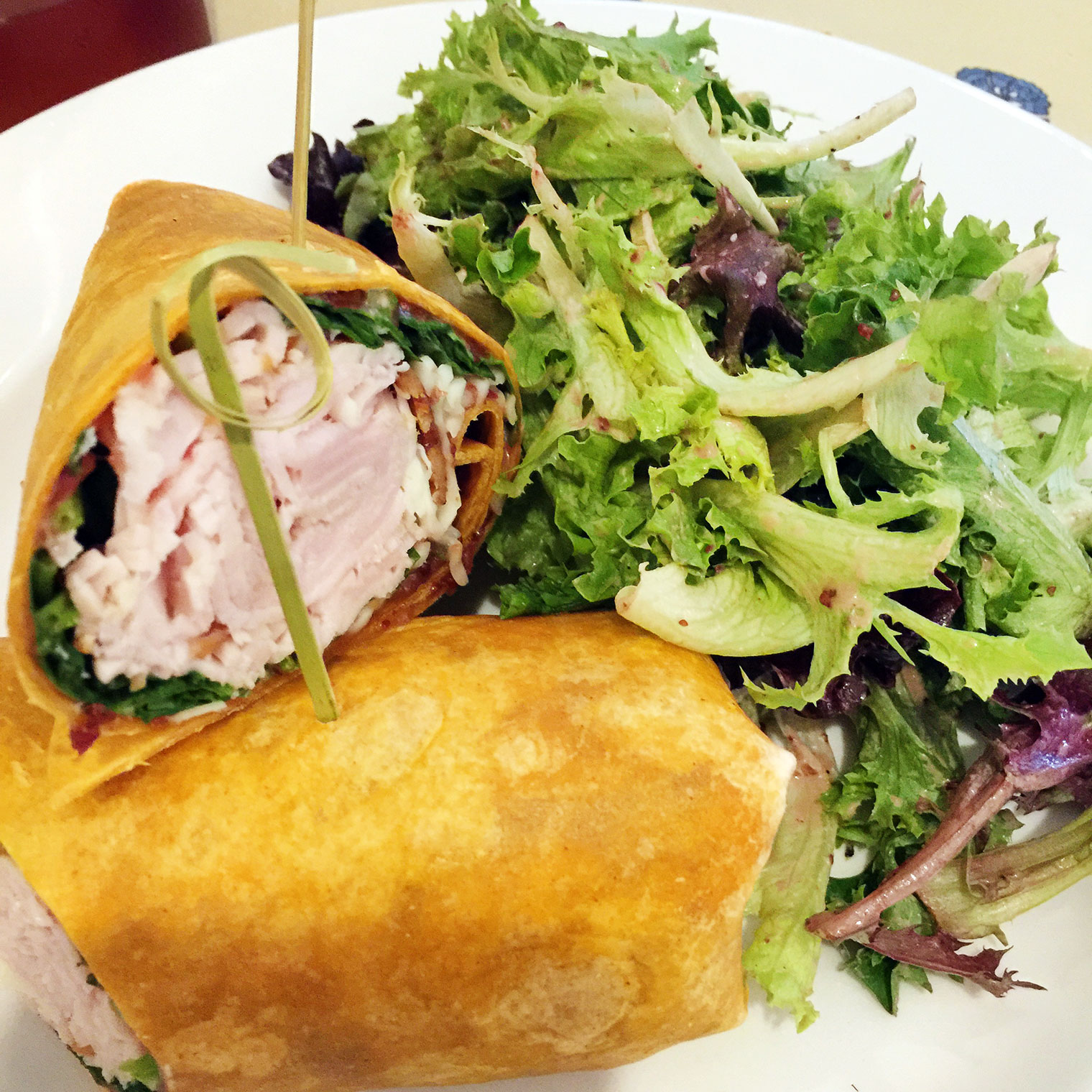 We had lunch at the Grapevine Grill (we pretty much ate all our meals there, since it was a 5 minute walk from our room!). Lunch was really good, but extremely filling! I forgot to take a photo of it, but we ordered garlic fries for an appetizer. These fries came with a bacon and chive aioli. Aioli is a Mediterranean sauce made of garlic and olive oil. It was SO good. We ate SO many fries with this sauce. I wish I had taken a photo! I did get a photo of the Dry Rose wine we had with lunch and I ordered the roasted turkey wrap, which had a cranberry chutney spread! Yum! We had Kaldi's coffee for dessert, but no dessert. Ha! We were too full!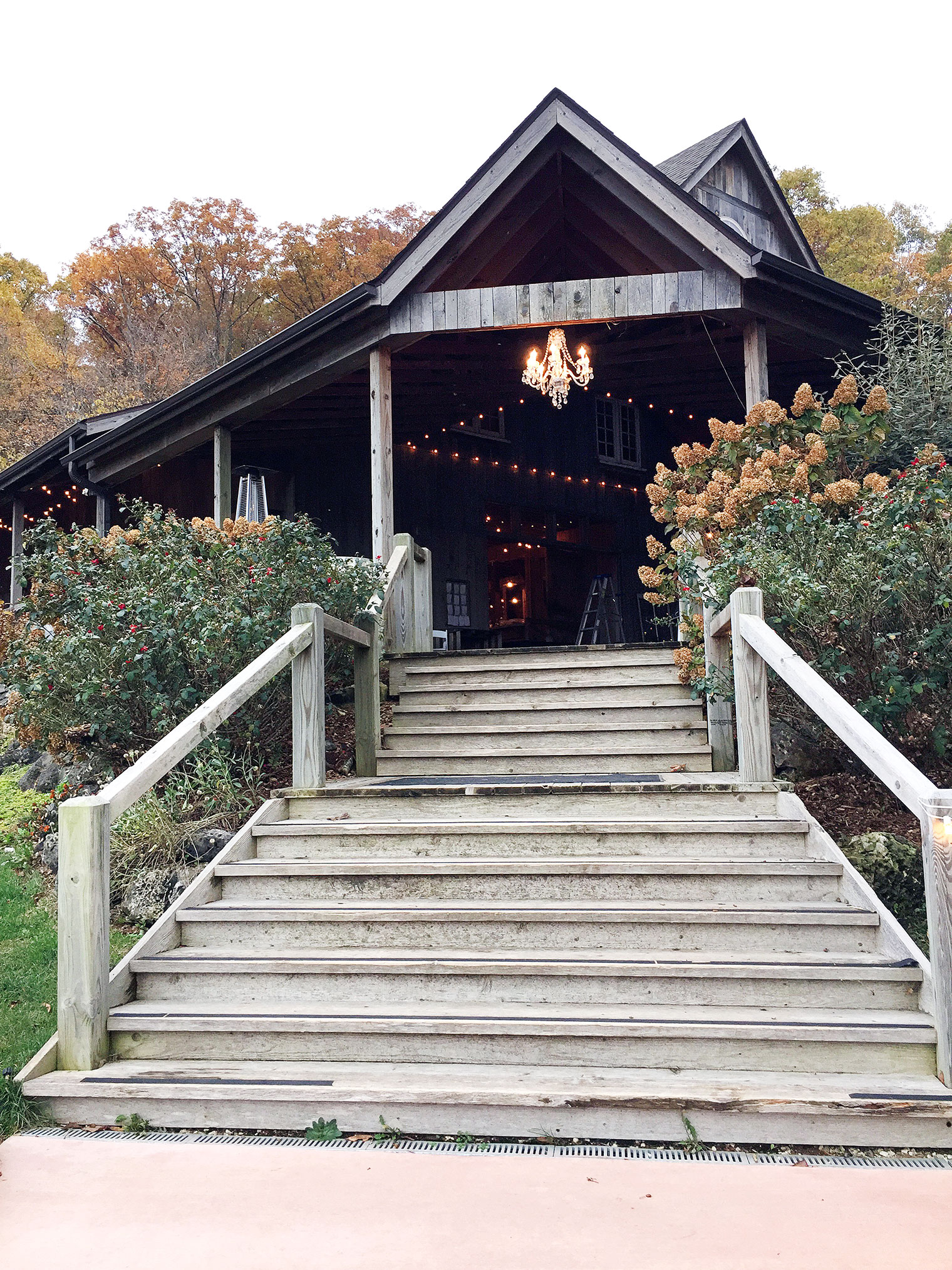 After lunch, we walked down to see The Barn, which is where Chaumette hosts their wedding receptions. They had a reception both nights we were there and a lot of the family members to the bride/groom were staying in the villas on-site.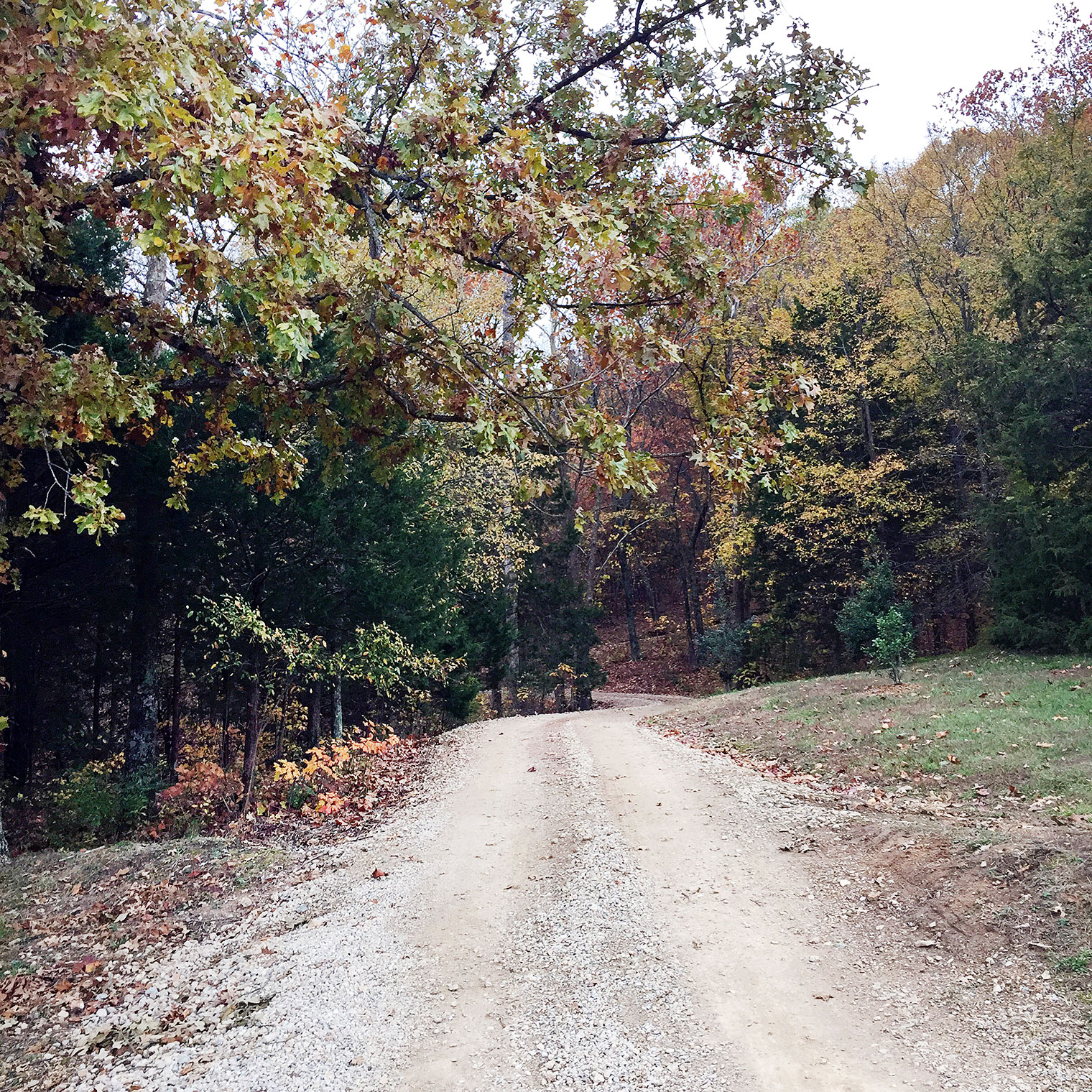 There is a micro-brewery and winery you can walk to from Chaumette, it is a 1 mile walk. We decided to give it a try! And, we didn't get lost… thanks to GPS on Brian's phone! Ha!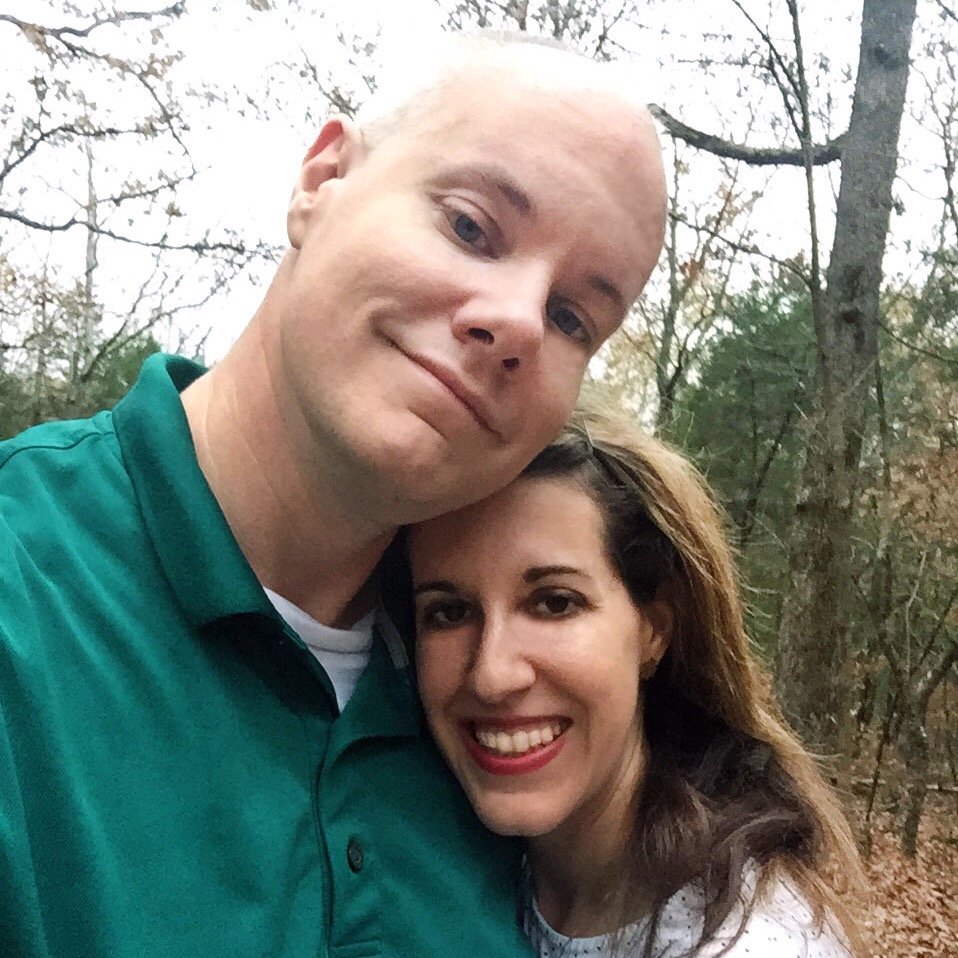 The only photo I have of us from the trip!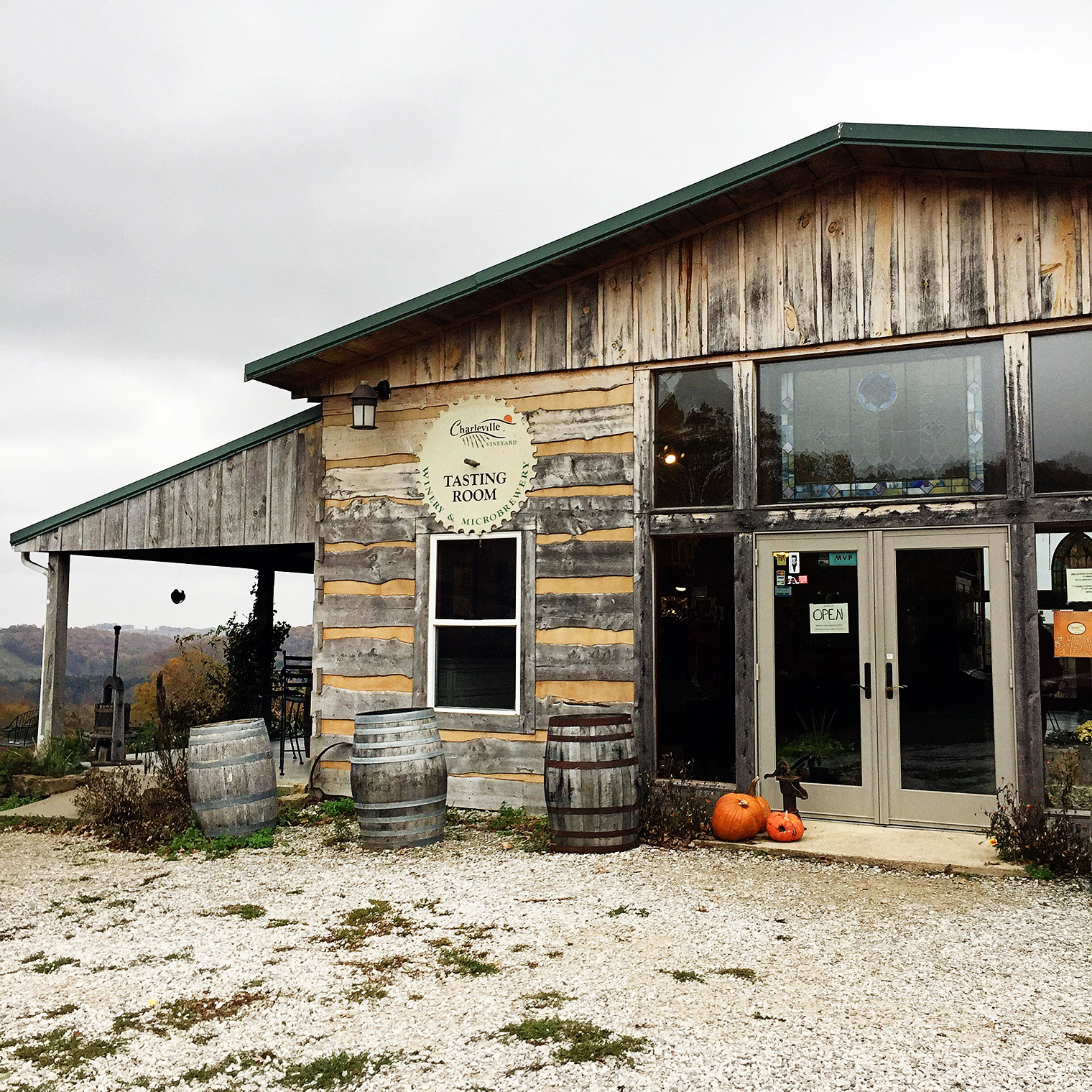 Charleville Brewing was worth checking out! Brian tried one of their handcrafted beers and I had a sangria!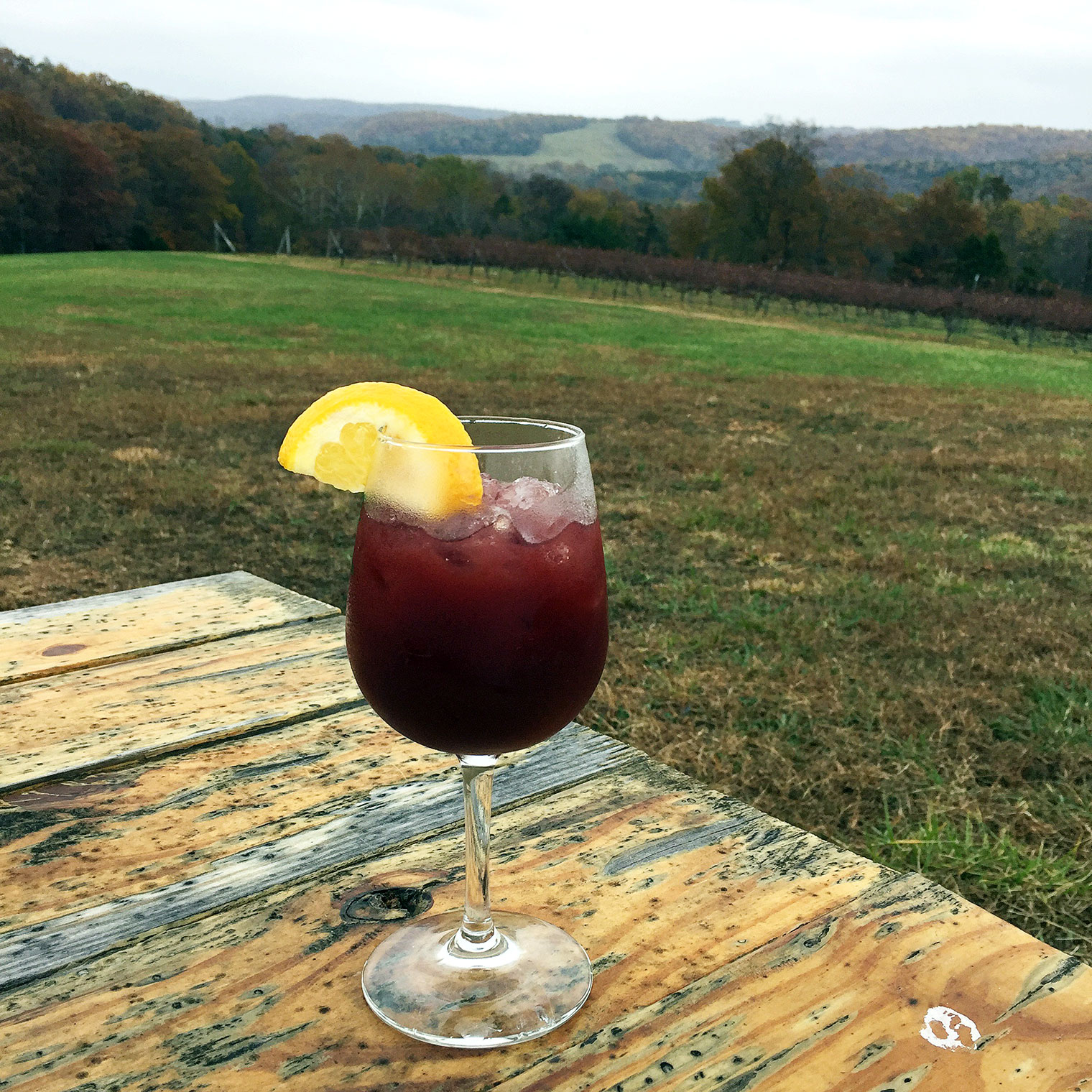 We enjoyed our drinks with such a beautiful view! I really want to try their Box of Chocolate ale sometime, but it is seasonal and they weren't offering it on our visit. We also had some cheese and crackers!
For dinner… we were going to eat at the Grapevine Grill again, but we were SO full! We decided to just have dessert and coffee and the waiter was ok with that! I wish I could have indulged in that yummy steak again, but I was just too full!
That sums up our trip! We stayed Friday and Saturday night and then headed home on Sunday morning. It was the weekend where the time changed, so it was nice to have an extra hour after we got back home to get settled before Monday. I highly recommend this place if you're in St. Louis or in the general area and you're looking for a weekend away trip! Now Brian and I need to figure out where we want to go for our next weekend away! 😉
SaveSave
SaveSave
SaveSave
SaveSave
SaveSave
SaveSave
SaveSave