Disclosure: This post has been sponsored by Country Financial, but the content is my own. #TakeSimpleSteps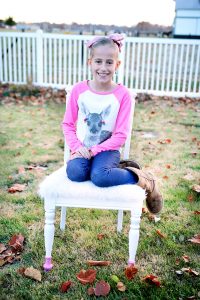 My daughter has always been the baby of our family, she is exactly 2.5 years younger than her brother and 3 grades below him in school. Last week she turned 9, though and I realized she is just 9 years away from college now! I'm halfway done raising her, before she spreads her wings. That is a scary thought, especially when I think about how expensive college is and how I don't want her to struggle with bills and debt when she starts her adult life. Unfortunately, college is expensive and not something you can save up for overnight. It's important to start saving for college now, especially with a 529 Plan.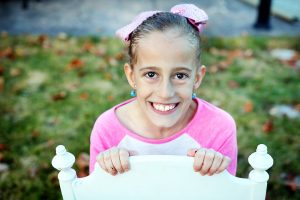 We started a 529 Plan for her brother when he was a baby and put quite a bit in it until he started school and then we stopped. Recently, we've realized how foolish we have been by not contributing to it and just how much the money can add up over time. We've decided to start contributing again with monthly payments and some family members are going to contribute to it, too! We have also started one for my daughter and we are thinking about putting extra into it each month to get her caught up with what her brother has in his 529 Plan. I love that the 529 Plan lets anyone contribute to it and it is basically a savings account that the government will let you build TAX FREE! How amazing is that?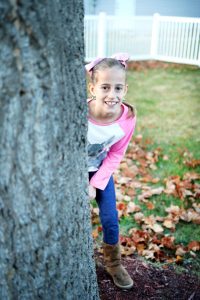 We've also talked to Autumn about other items that relate to preparing for college. Good grades are important and we help her as much as we can with homework, test preparation, etc. By having good grades, she'll be able to apply to more scholarships that can help her pay for college. 
I believe after school activities are important and each of my kids have an activity that challenges them and helps them to build confidence. Autumn has been dancing since she was 3 and she has been on a competitive dance team for 2 years. She will be going to her first national competition this June. I love that she is excited about dance and it is such a rewarding program for her and her team. I believe her enthusiasm in dance and the skills she learns will look good on his college applications and help her stand out. It will also help her blossom into an independent young lady someday.
College is not getting any cheaper these days and can cause a lot of financial debt. I want to be proactive for my daughter and help build a cushion for her, so that she doesn't have to worry when she decides which college she wants to attend someday.  Taking simple steps is key!

If you're like me and are starting to realize time is flying, you may be starting to think about your child's college education. Be sure to reach out to COUNTRY Financial to help you set up a 529 College Savings Plan today!
This is my third post in this series, check out my first post Why You Need to Set Up a 529 Plan for Your Kids and my second post Talking to My Tween About Saving & Preparing for College.
SaveSave
SaveSave
SaveSave
SaveSave
SaveSave
SaveSave
SaveSave
SaveSave
SaveSave