This shop has been compensated by Collective Bias, Inc. and its advertiser. All opinions are mine alone. #VeggieNewYear #CollectiveBias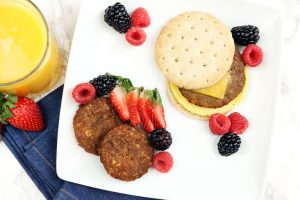 I always see the New Year as the perfect time to work on new goals. One goal I am always working on achieving is being more productive with what little time I have available during the day. One way I squeeze a little more productive time into my day is by getting up early. Today I'm sharing some tips I've learned on How to Easily Become a Productive Morning Person and how MorningStar Farms® products have made my breakfast options quicker and easier!

Click Here for savings from Ibotta.
How to Easily Become a Productive Morning Person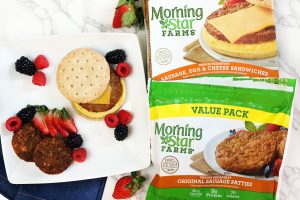 I love starting my mornings off on the right foot. It is like the sayings goes… "The early bird catches the worm." The meaning of this is so true, if you do something early, you will have an advantage to starting your day off correctly and successfully! I am always trying to fine-tune my morning routine and sometimes I need to make small changes to it if life in general changes. However, I've always found that getting up early always sets a better mood and tone to my day.
I'm excited to share with you why MorningStar Farms® products are a quick and easy morning option and will also help you meet your wellness goals in the New Year! Keep reading to find out more below and to also learn tips on How to Easily Become a Productive Morning Person:
1. Rise at the Same Time Every Morning.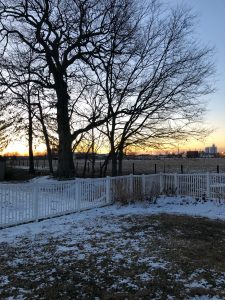 It's important to get up at the same time every morning, so your body adjusts and gets used to rising earlier. I also try to go to bed at the same time every night. If you get at least 7 hours of sleep or more and start a consistent schedule, you should be able to get up early. You may want to start by going to bed and getting up earlier in 10-15 increments to make it easier.
2. Enjoy a Quick, Yet Easy and Nutritious Breakfast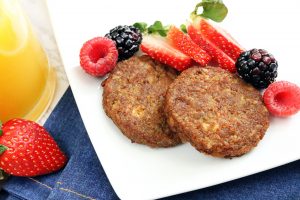 I love having different options for breakfast in the morning.
MorningStar Farms® products
 are not only for vegetarians – they are for everyone! I don't see myself as a vegetarian, but I do like to add in some veggie cuisine for a healthier diet. MorningStar Farms® veggie sausage with plant protein power is the better for you way to start your morning off right.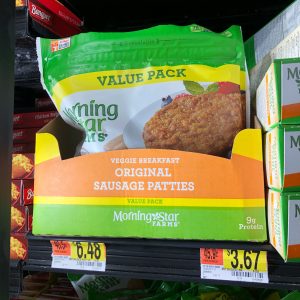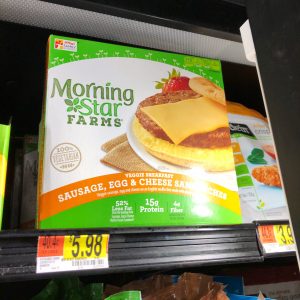 MorningStar Farms® products
are an "as-is" meal solution. I like that they are for every-day people like me, that are health-conscious and want to get more veggie foods in their life.
I picked up two 
MorningStar Farms® products
at my local Walmart to try, their MorningStar Farms® Original Sausage Patties Value Pack and their MorningStar Farms® Sausage, Egg & Cheese Breakfast Sandwiches.
3. Get Your Workout in Early and Enjoy a Couple Rest Days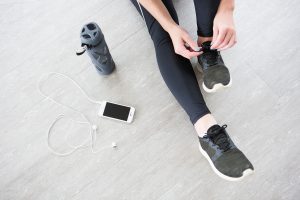 If you enjoy working out, it is great to get it out of the way first thing in the morning! Whenever I miss my workout in the morning, I hate having to think that I need to do it later in the day when I am tired! It also helps to wake me up and it gives me a nice energy boost to start my morning. I try to workout 5 mornings every week and then 2 mornings I don't work out and I enjoy the extra 'quiet time', which I talk more about below.
4. Catch Up on a Few Things you Fell Behind On from the Previous Day.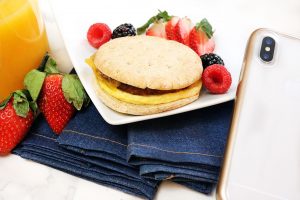 It is always nice to catch up on a few things you fell behind on from the previous day. I try to do 1-3 quick items, such as emptying the dish washer, catching up on social media or texting a friend back.
5. Enjoy a Little Quiet Time Before the Rest of the Family Wakes Up.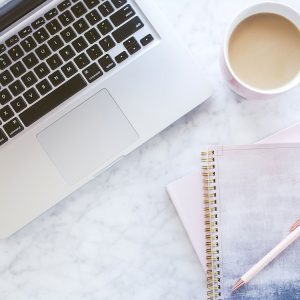 My reward for getting up early is to enjoy some quiet time to myself before the rest of my family wakes up. A warm cup of coffee, writing in my journal or reading a book is the perfect way to rejuvenate and add a few quiet moments before the hustle and bustle of the morning sets in.
How do you make your mornings more productive? I love that
MorningStar Farms® products
offer an easy and healthier breakfast solution. You truly need to "Taste It To Believe It"!
SaveSave