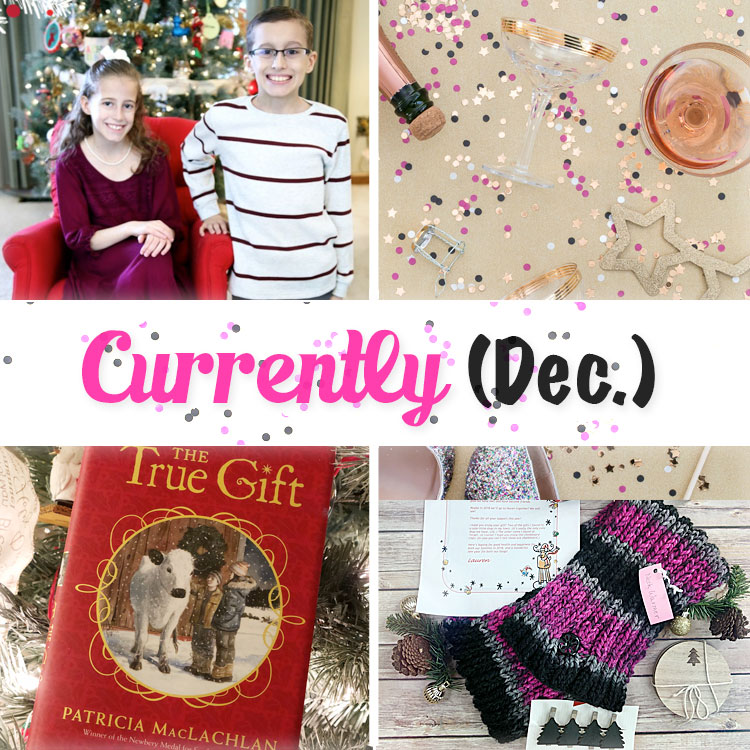 Today I'm sharing my LAST Currently post of the year… Next year I will no longer be doing Currently posts, instead… I hope to do a Friday Five post instead every so often. I really like the format of those posts and I enjoy reading them… plus, I may try and do them more than once a month! I thought today it'd be fun to share Five Things that are Currently Going on to get on the Friday Five kick! 🙂
Friday Five:
One – Christmas Recap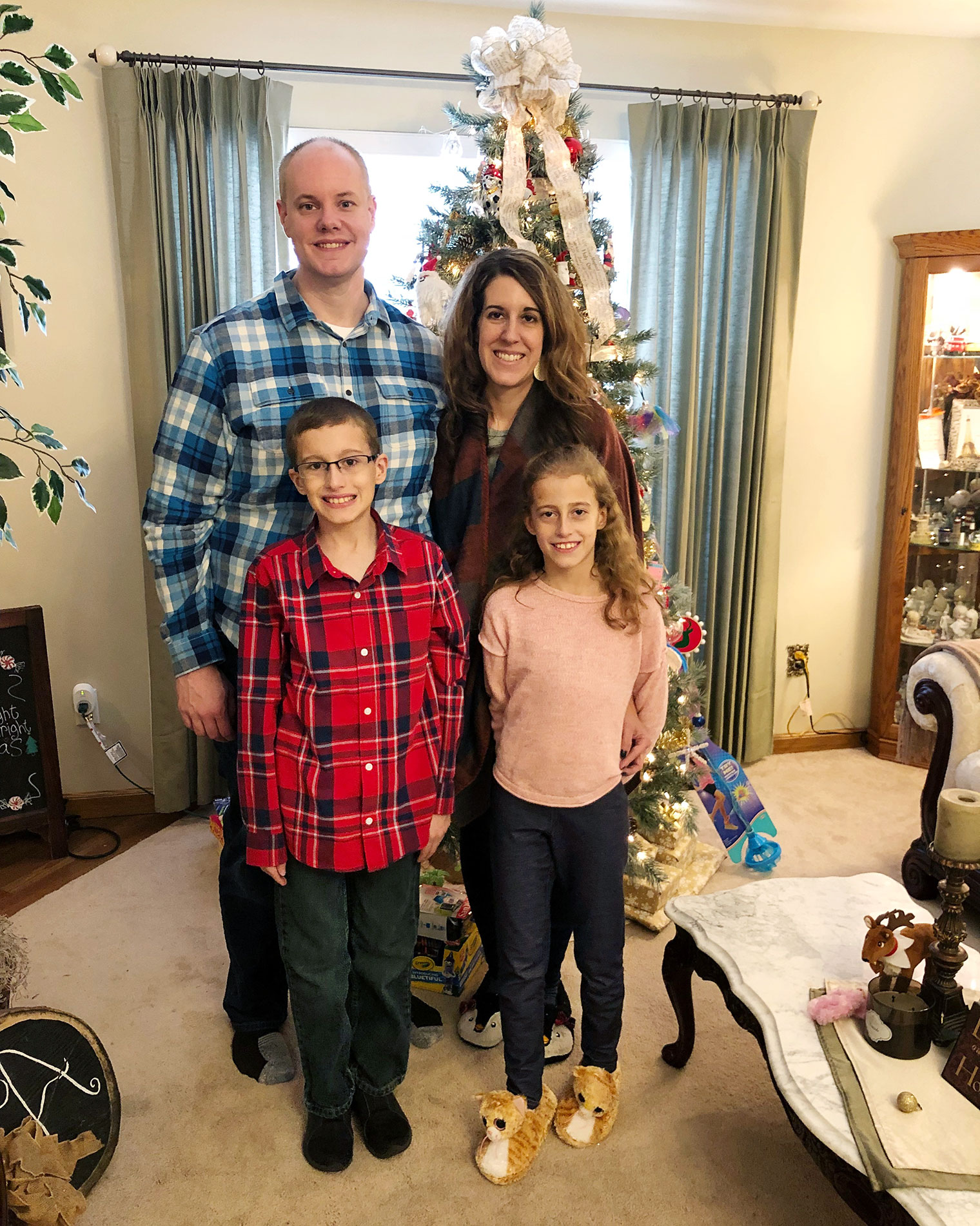 I hope everyone had a Merry Christmas! We went out to eat on Christmas Eve, then stayed home on Christmas and enjoyed my husband's homemade cinnamon rolls and mimosas! My parents stopped by to see the kids open all of their gifts. Then the day after Christmas, we hosted my family. Brian made a turkey and I made all of the sides. It was DELICIOUS!!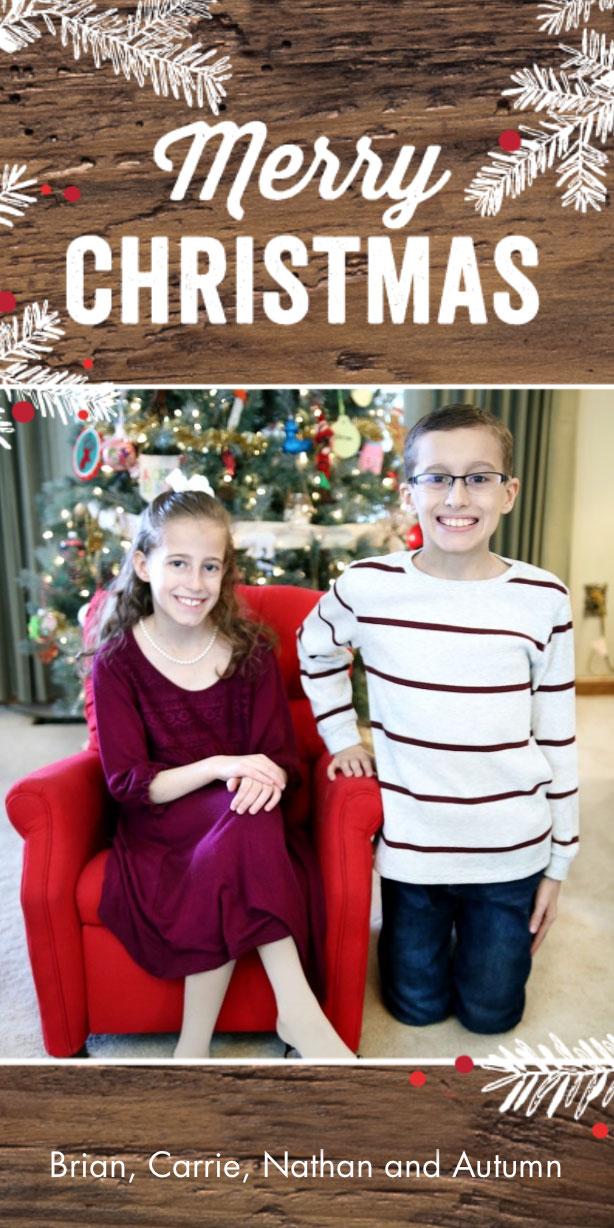 This was the first year that I got my Christmas cards out LATE! Oops! Oh well! I usually get a photo of the kids by our Christmas tree and this year I was running behind on picking out their outfits and that is what ran me behind. By the time I got the photo taken and the pictures developed with 1 hour Walgreens Photo, I had them in the mail on Christmas Eve! But, at least I got them out. 🙂 I didn't send them off to as many people this year, it just gets to be too much work. I'm really trying to simplify things in my life more and more. If I can get my act together next year, maybe I'll send out more!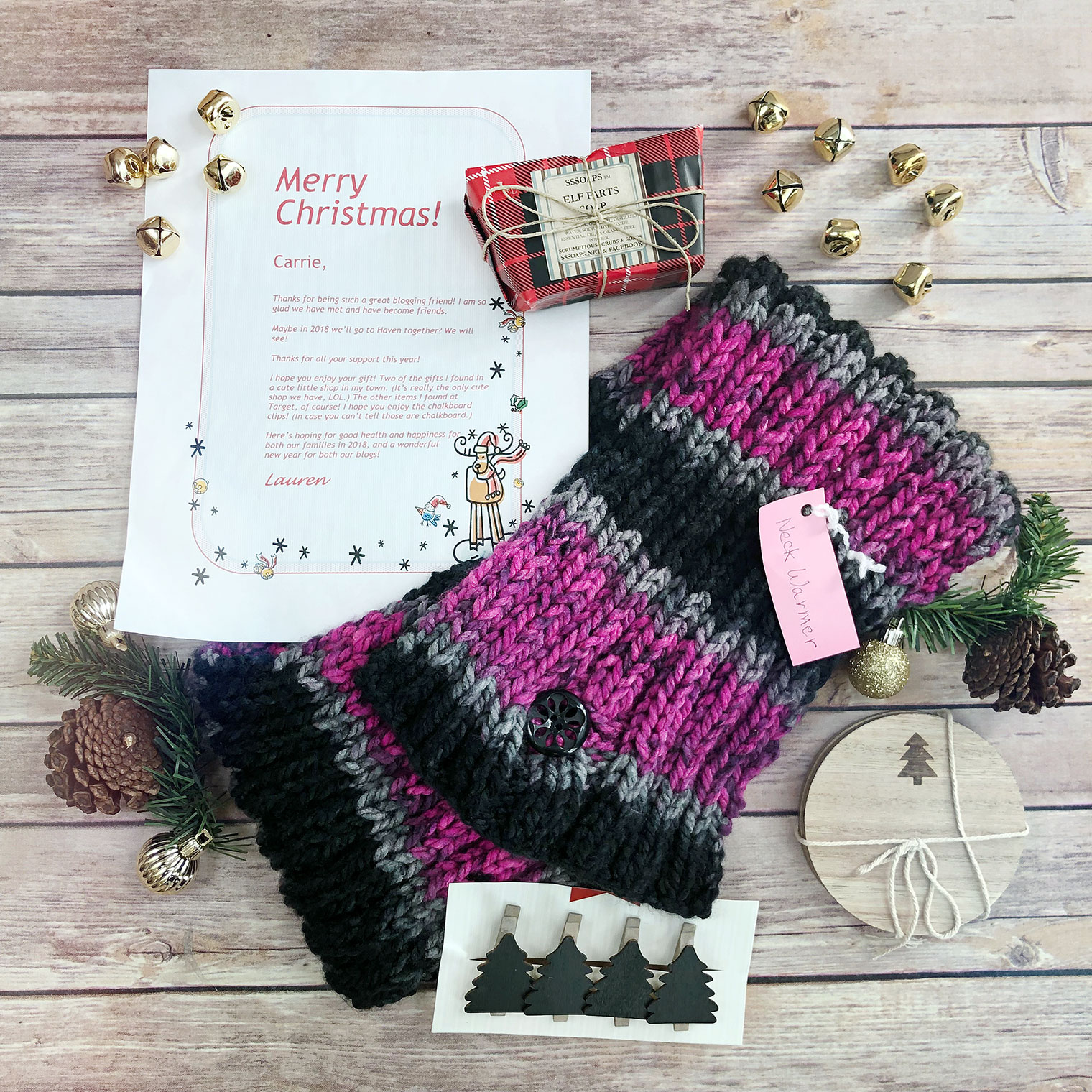 My blogging bestie, Lauren from Mom Home Guide sent me the sweetest and most adorable Christmas gift package! The knitted neck scarf is my favorite! The bar of soap smells wonderful in my hall bathroom and she sent me some adorable items from the Target Dollar Spot. Thank you, Lauren!! I am so blessed to have your friendship!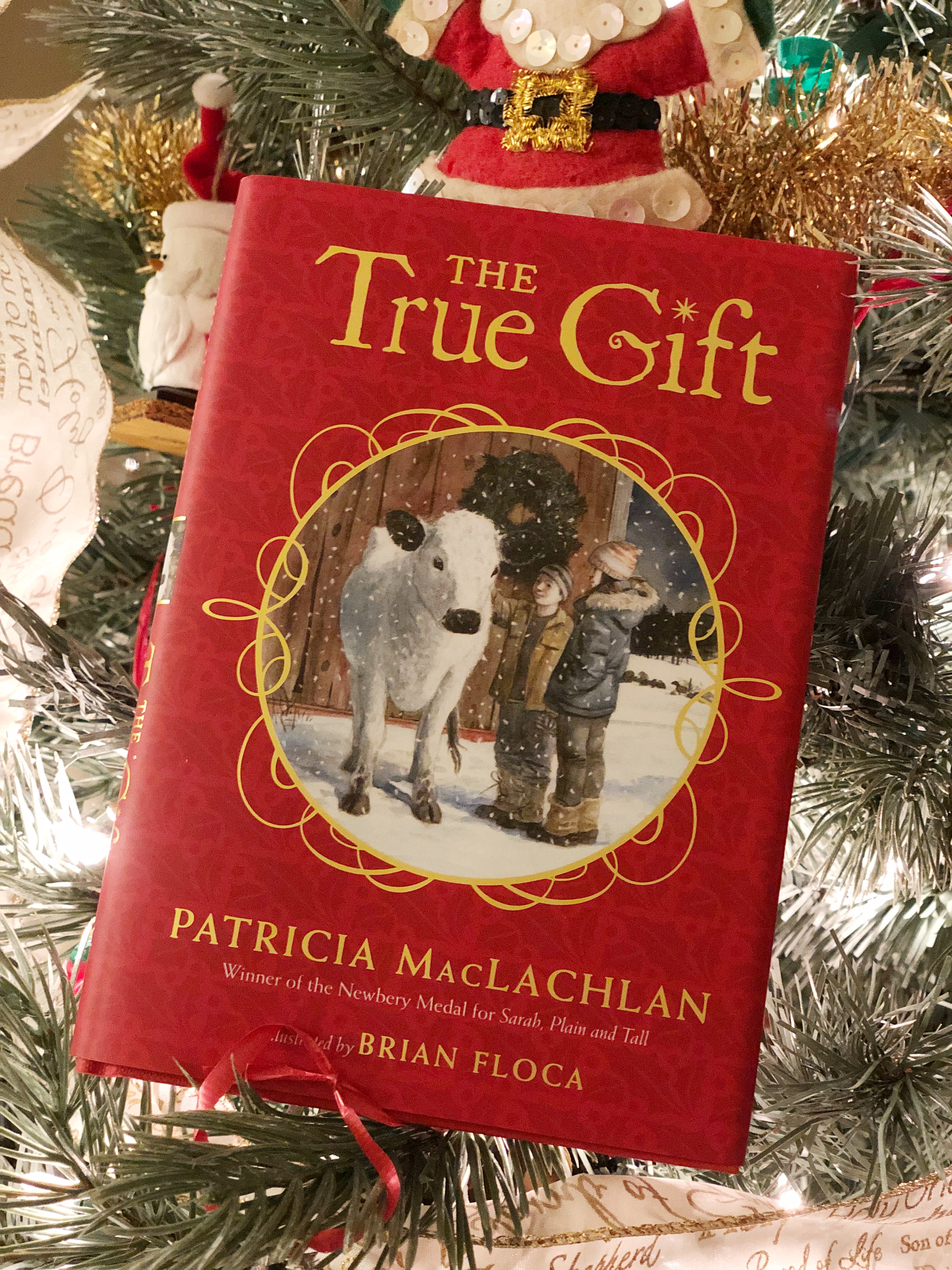 Another blog friend of mine, Leslie from Once Upon a Time, Happily Ever After sent a Christmas book for my children. My daughter and I read it the week leading up to Christmas. It is the cutest story with such a happy ending, if you want to check it out the name of the book is The True Gift.
Two – We Hired a Maid Service!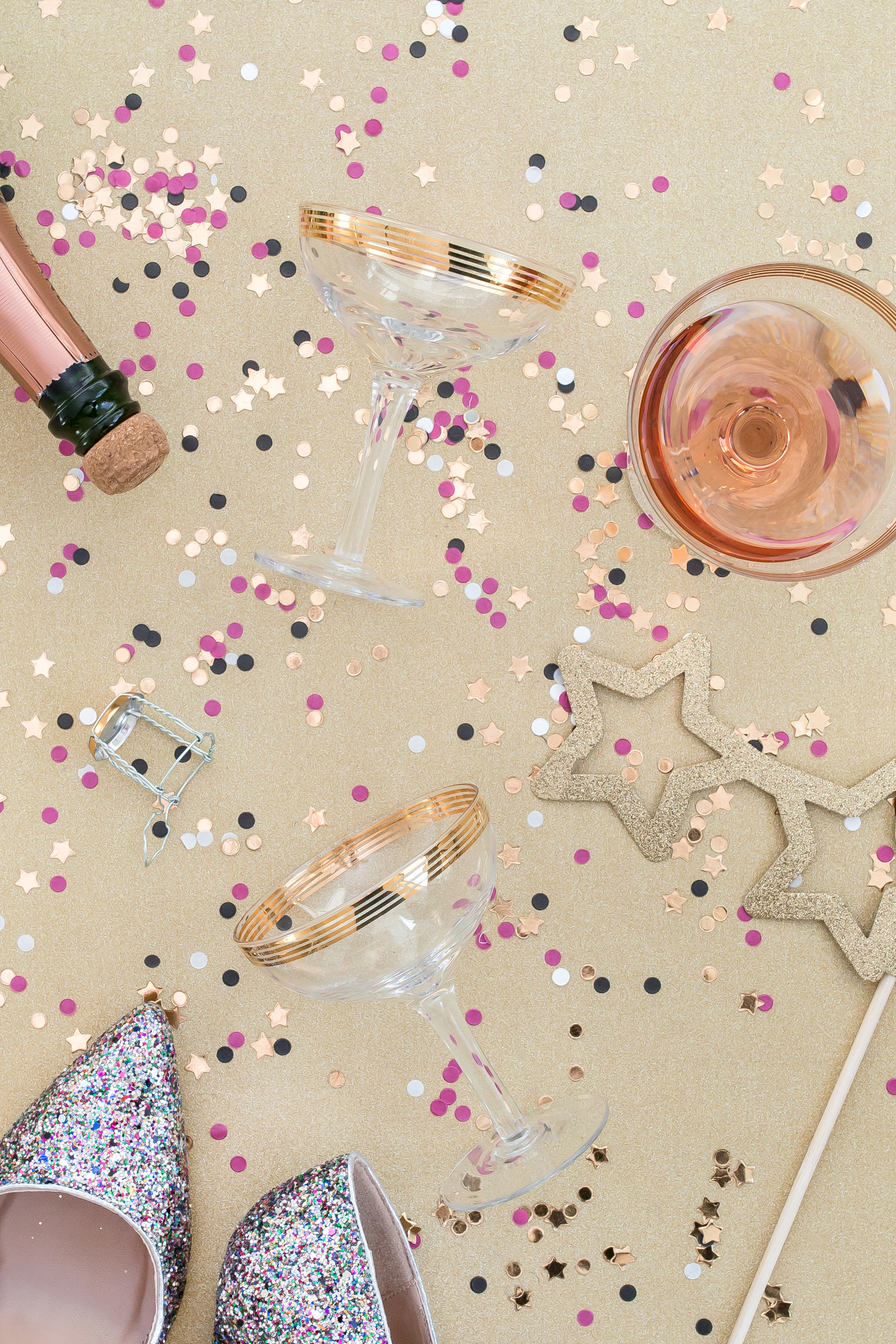 Brian surprised me on Christmas with a gift that I was NOT expecting for the New Year! He hired a maid service to come to our house biweekly! When I was working full-time out of the house, we had used this same company for a few years. We haven't had maids come to clean the house since 2012… which seems SO long ago! Brian thinks I have been taking so much on with my business (this blog!) that he wanted to ease some of my workload. He is so sweet and it was a nice surprise… one that I would have never asked for!! The fall and winter has been extremely busy for me and I've been working a lot on the weekends and trying to squeeze in everything around my normal responsibilities and mom duties! Brian has also been putting time in to help me grow the blog. I never thought this blog would make me this busy ever, but it has definitely become more than a part-time gig… which is exciting, yet sometimes I wish I could clone myself! It is amazing the doors that will open up when you're not afraid to try something new and to step out of your normal shell! It is so nice that my hubby realizes when I need help and steps in to help me out! He traveled a lot for work in 2017 and I am sure that will continue in 2018, so it has just been very busy for us!
Three – Grocery Delivery!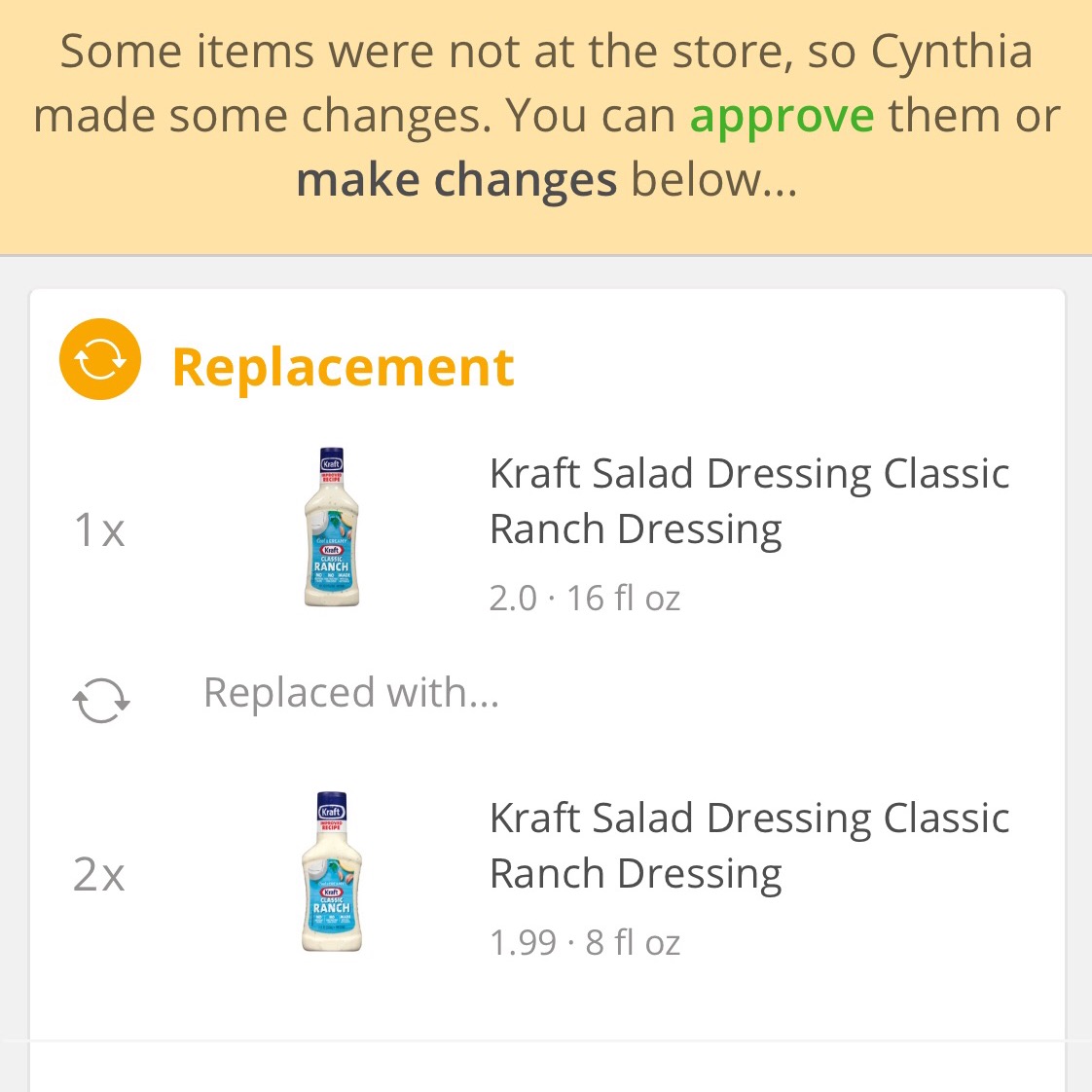 On Christmas Eve, I got an email from our local grocery store (Schnucks) that I hadn't tried their grocery delivery service yet and that delivery was free for the first visit. I decided to give it a whirl, because (1) Who wants to shop the store on Christmas Eve (2) It was snowing (!!!) and (3) It saved me over an hour of my time ON Christmas Eve! We were hosting my family on the day after Christmas and I had done my grocery shopping for the party earlier in the week, but I needed some perishable items closer to the party (such as lettuce, a pie, etc.) and I knew I would need to run out on Christmas Eve. THANK GOODNESS for Cynthia at Schnucks delivery, because she made it so easy!
We got a text when she started shopping (shown in the photos above) and texts when she had to replace certain items that were sold out. She even personally delivered the items to our house! I also liked that you could add items to your cart until she was done shopping, because I forgot we needed AA batteries and spaghetti sauce! If you've never tried grocery delivery, it is amazing! I think it is $5.99 for the delivery when you don't have a free offer code and you do need to leave a tip, which you can add to your bill. It suggested a 10% tip, but you can leave what you want. It really made my day so much better!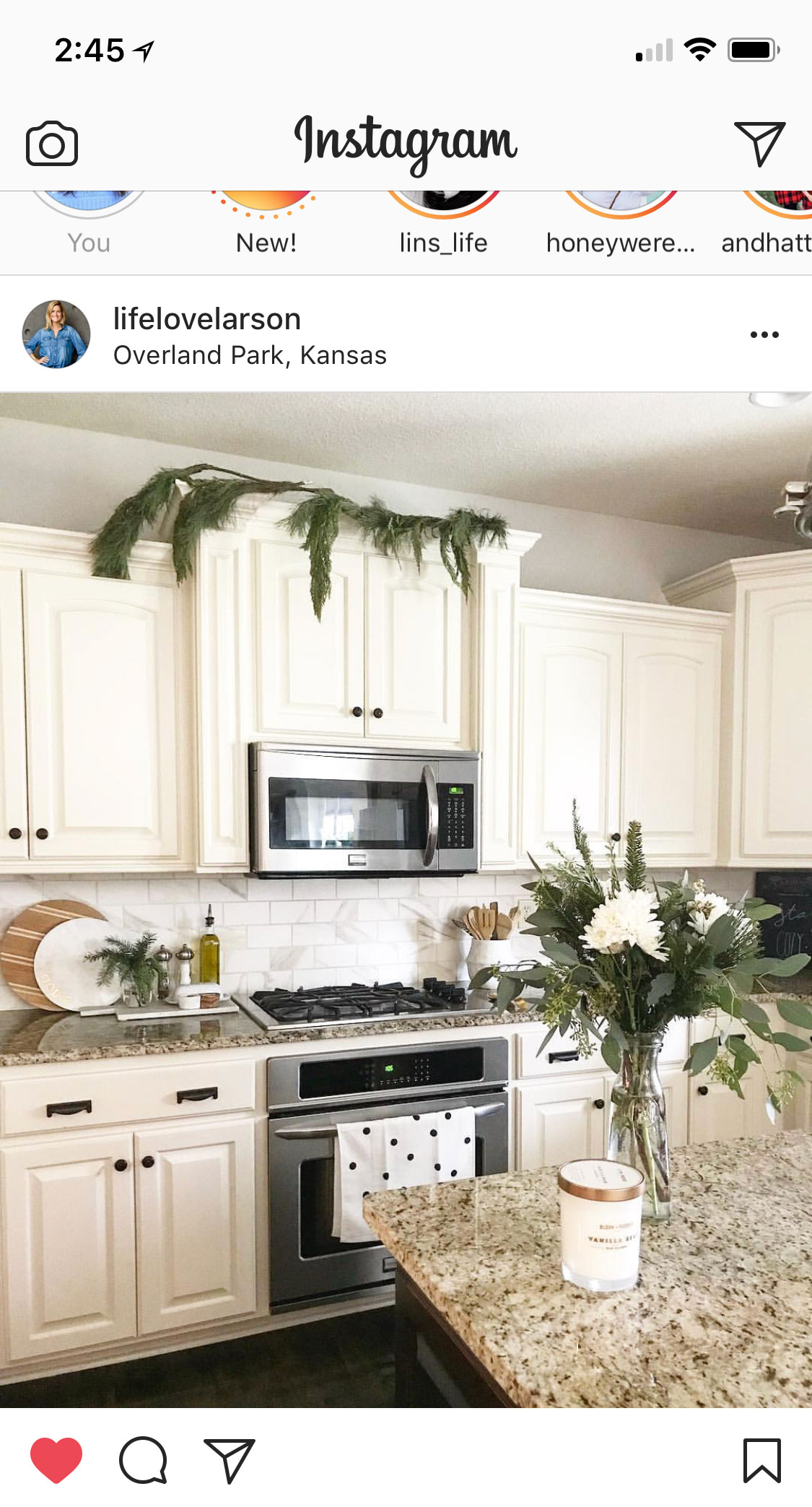 We are going to start getting some quotes on our kitchen this Spring and I can't wait. I've been really looking at a lot of kitchen photos and I fell in love with @LifeLoveLarson's kitchen on Instagram! I really love the color, the subway tile and how the tops of her cabinets have crown molding (which would work great with our vaulted ceilings!). I've been thinking a lot about our kitchen lately, such as adding a bay window into the room (there is a huge window in our kitchen now that is on an empty wall) and perhaps a beverage/serving area with a beverage fridge on another wall where I currently have my buffet rack. This would be in place of an island and would be a perfect place for serving food when we have guests over. I'd also like to expand our pantry, but we'll see. I really need to talk to some professionals and see if they can offer any advice.

Five – I read 16 Books in 2017!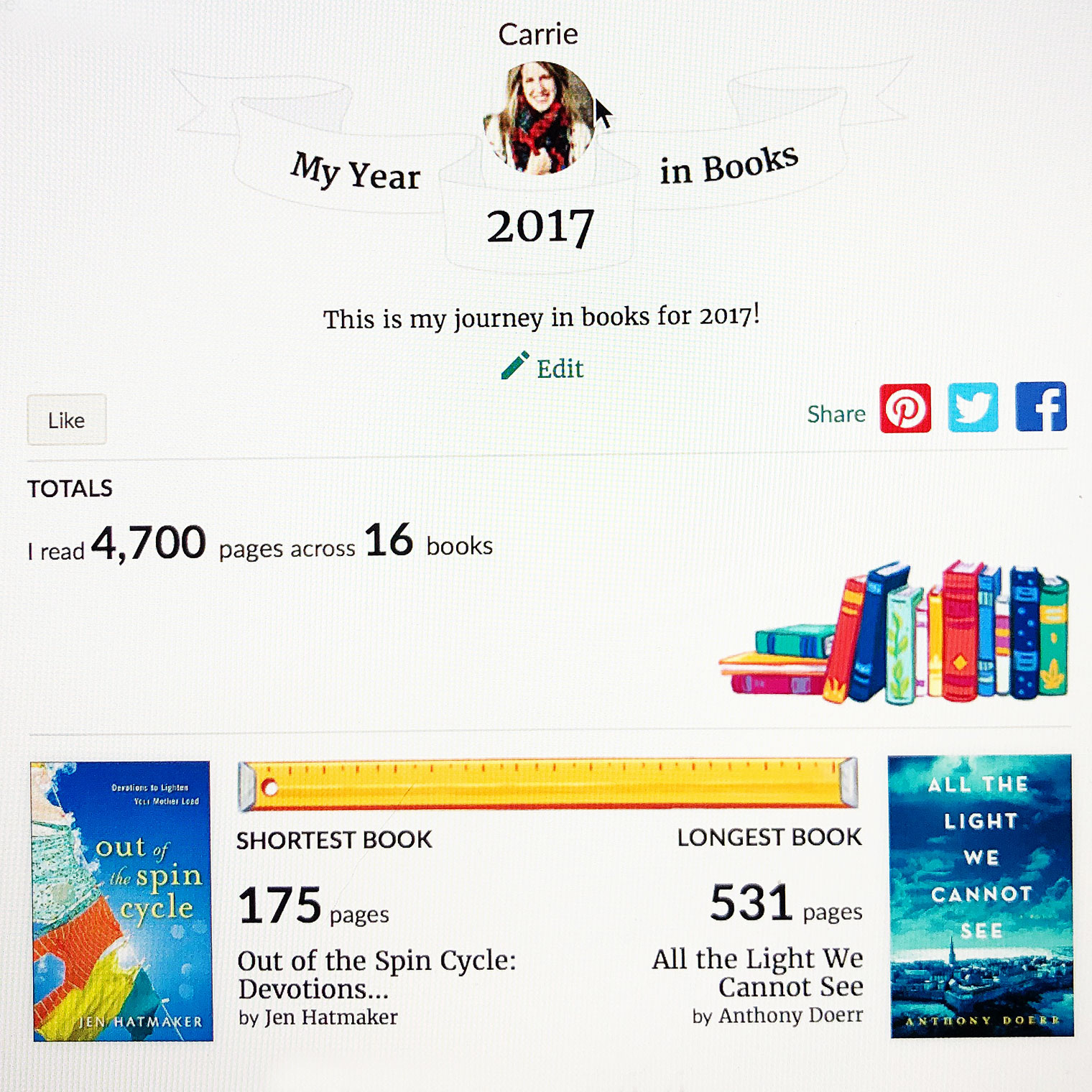 I read 17 books this year (updating this, because I finished another book on New Year's Eve!):
The Fringe Hours
Ten Things I've Learnt About Love
Gold
The Alchemist
Sarah's Key
The Magnolia Story
All the Light We Cannot See
Cancel the Wedding
One True Loves
It's Always the Husband
The Light We Lost
A Hundred Summers
Mudbound
November 9
Out of the Spin Cycle
The Little Book of Hygge
Winter Stroll
I would say… November 9, The Light We Lost, Sarah's Key and All the Light We Cannot See were some of my favorites. Although, I really wasn't disappointed in any of these. What was your favorite book this year?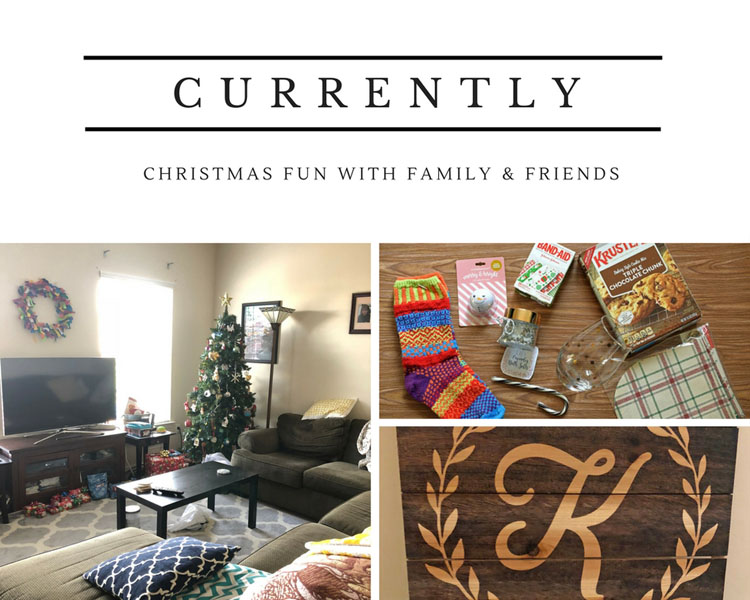 Full Disclosure: This is a sponsored post. Several companies gifted me products in exchange for this post. All opinions are 100% mine.