Well, I'm pretty consistent with getting these Friday Five posts up every other Friday. Let's see if the trend will continue. 🙂 Let's get started!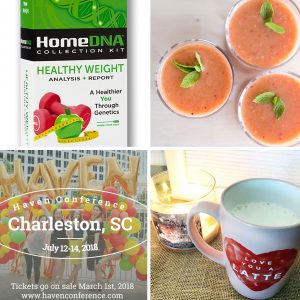 One – Home DNA Healthy Weight™ Kit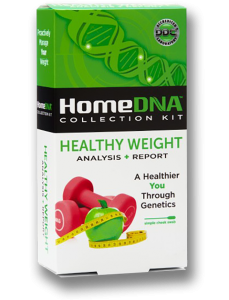 I was so excited to try out the Home DNA Healthy Weight Kit recently! It helps you identify nutrition and exercise strategies based on your own genetic makeup. You'll receive a report on four key areas that can affect the way your body looks and feels, such as Weight Loss Ability, Food, Nutrients and Response to Exercise. You can find out all of these results with a simple at-home cheek swab that you mail back to DDC's lab.
Let me share my report summary with you: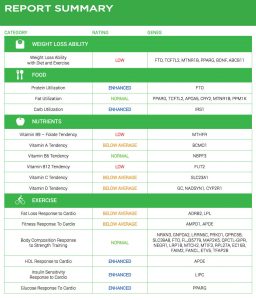 What I noticed first was that my Weight Loss Ability is LOW. I was a little surprised by this, because I do exercise and watch what I eat with a calorie tracker and I have always seen results. But, I do workout 5 times a week, so I don't know if that is above average? As for the Food category, I was pleased with these results. The Nutrients category I was a little surprised by, but eating healthier and remembering to take my daily vitamin are big goals for me this year. And, again… under Exercise, I was a little surprised I scored Below Average in the first two categories. Most of you know I'm a long distance runner, but then again… I know I do a lot more cardio than most people do in one week. It does suggest working out 5-7 days a week, so maybe I am just ahead of the program since I already do that. 😉 Although, I'm definitely not working out more than 5 days a week, I LOVE my rest days.
The report suggested a calorie range for me based on my gender, age, height, current weight and current activity level. It was actually a little lower than what I stick to right now with my calorie app. I also really liked that it suggests what foods I need to eat, such as protein, carbs, etc.
The nutrients category was interesting, too. For example, I scored low in Folate… and, well… I am just not a big fan of green vegetables, so I wasn't surprised by that. But, it does offer suggestions on what I could eat and I found some that I could try and sneak into my diet to help my Folate level. This has definitely encouraged me to start adding some more of these foods into my diet to up my nutrients levels.
At the end of the report it even includes some weekly meal plans AND exercise plans. How cool is that? I definitely need to print this entire report out and really plan out some ideas on how I want to change my diet. I looked at the exercise plans and I think I'm right where I need to be with those… but, this will be a fun challenge!
The Healthy Weight fitness DNA test can help save a lot of time and money as you eliminate diets, supplements and workouts that are not optimal for you as an individual, because weight management is not 'one size fits all' after all.
If you use the promo code: HW50, you'll save $50 off your order of the Healthy Weight Kit (making it a total of $69) until 4/30.
*** I received this test for free and as always, I'm providing my honest feedback on the results. ***
Two – Smoothie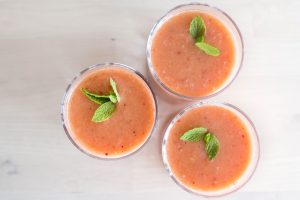 In 2018, my goal is to eat healthier! In January, I started drinking more water and I've been keeping track of it with an app. I've been drinking 50.7 oz of water every day. I was going to add another 16.9 oz to that, but I think I get enough water from other sources… But, I'm still drinking way more water than I was, so I'm proud of myself!
In February, I want to start adding more fruits and veggies to my diet by drinking a smoothie everyday! I would prefer to drink it in the morning for breakfast. So, if any of you have a smoothie recipe to share or if you want to link up your absolute FAVORITE smoothie recipe in the comments, I would really appreciate it!
Three – Valerie's Home Cooking
Shop The Post:

I just picked up Valerie's Home Cooking and I really want to try to make one recipe in it every week. I think the first recipe I want to try in it is called Hamburger Helpa. This cookbook is so colorful and full of unique and delicious recipes on each page. I have a little stand in my kitchen where I prop up a cookbook and this is going to take the place of my Pioneer Woman cookbook! 🙂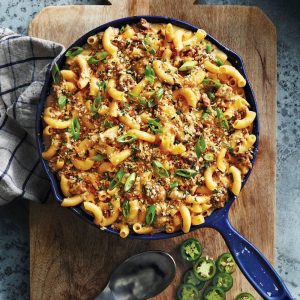 Here is a photo of the Hamburger Helpa (taken from Food and Wine). Seriously. So. Delicious. Not that I ever serve the regular Hamburger Helper at home, I'm just not a fan of that stuff. But, THIS… LOOKS… DELICIOUS.
Four – Haven Conference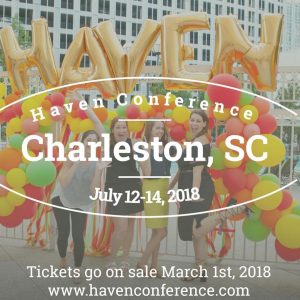 I am so excited to attend my very FIRST blogging conference this summer! And, of course… Lauren from Mom Home Guide and I are planning on going together! We were going to meet last summer at Disney, but she had to cancel her trip last minute. I can't wait to finally meet her. And, I'm so excited to see Charleston. If any of you have been to Charleston, SC, any restaurants or site-seeing activities you'd suggest? I'm planning on extending the trip out a bit so I can do a little site seeing, dining, etc.
Five –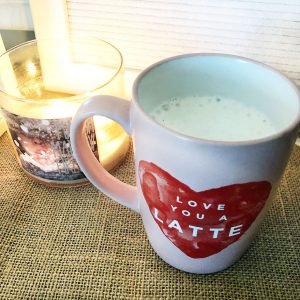 Shop The Post:

I received this AMAZING milk frother for Christmas and I just LOVE, LOVE, LOVE it! It really makes my coffee so enjoyable. This HUGE mug is from my Winter FabFitFun box, so it doesn't look like there is a lot of froth in it, but there is. The frother is so easy, I just pour 1/3 cup of milk in a cup and I use the frother at a 45 degree angle for 30 seconds and it's done! I add it to my coffee and YAY!
Hope y'all have a FAB Friday and Weekend! We have a pretty laid back weekend, which I am really looking forward to.
SaveSave
SaveSave
SaveSaveSaveSave
SaveSaveSaveSave
SaveSave
SaveSave
SaveSave
SaveSave
SaveSave
SaveSave
SaveSave
SaveSave
SaveSave
SaveSave
SaveSaveSaveSave
SaveSave
SaveSave
SaveSave
SaveSave
SaveSave
SaveSave
SaveSave
SaveSaveSaveSave
SaveSave
SaveSave
SaveSave
SaveSave
SaveSave