Welcome to Thursday Fashion Files!
Welcome to Thursday Fashion Files with Carrie at Curly Crafty Mom! I'm excited to have you here and would love to have you link up one of your latest outfits at the bottom of this post.
I will be taking occasional Co-Hosts for Thursday Fashion Files, if you are interested you can email me at carrie (at) curlycraftymom (dot) com to set up a date.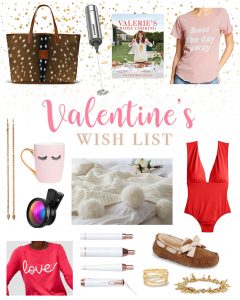 Can you believe that Valentine's Day is in less than 2 weeks? I pulled together a little wish list of some of my favorite items and some items I'm dreaming of for V-Day. 🙂 Enjoy! 
Shop The Post

Valentine's Day Favorites:
Loft Love Sweater – A couple of my favorite bloggers have been sharing this adorable Love sweater. I really need to buy it, it would be so cute for Valentine's Day.
Pink Eyelashes Gold Coffee Mug – I just love the 'eyelashes' trend and how cute is this coffee mug?
Rose All Day Tee – This tee is at Target and is SO me! I purchased this last week when I was in the store.
Plunge Neck One Piece – I would like to get a couple of new swimming suits for this summer. I'm planning to attend a blogging conference in Charleston, we have a national dance competition and we are hoping to get to Hilton Head (to see the Disney resort!). All of these trips will involve some swimming. I just love the cut of this one piece and it would be perfect. I'm also hoping to find a bikini (or tankini) as well. I just love how one pieces have become so stylish lately, though.
Pom Pom Blanket – I really want a snuggly, soft pom pom blanket for our couch. This one is on Amazon and won't break the bank… plus, it looks SO soft!
Wood Bead Garland – I've been wanting a wood bead garland as a decor item in our home. These are so trendy right now. I love this one.
Whirl Trio Interchangeable Styling Wand – I would LOVE to update my styling wand to something that will last and last AND that is a higher quality tool. This set would be a dream.
Dakota Sunshine Moccasin – I have some inexpensive slippers I wear around the house, but I'd love to upgrade to a really nice pair of moccasins. This pair is so cute!
iPhone Wide Angle Lens (and Macro Lens) – I received this as a gift for Christmas and it is SO amazing! I can now take selfies of my husband and I when we're out to eat or at a special event and I don't feel like I have to stretch my arm out further than it will go and we just look more flattering when we're not 'super' close to the lens! lol! It is also great for selfies!
St. Anne Tote – This is what I'd really love to receive for Valentine's Day! I could really use a new bag… my current Michael Kors bag has seen better days. I always hang it on the kitchen chair and the handles have been abused!
Valerie's Home Cooking: More than 100 Delicious Recipes to Share with Friends and Family by Valerie Bertinelli – I just purchased this cookbook and WOW it is so colorful and there are so many yummy recipes in it. I can't wait to try one once a week. I really want to try the fancy Hamburger Helpa in it.
Milk Throther – This is another gift I got at Christmas and I just love it. It makes my coffee so much better! You just pour 1/3 cup of milk in a cup and mix it with this bad boy and you have some nice foamy milk to pour over your coffee!
Stellar Pavé Ring – This ring from Stella & Dot is so pretty!
Renegade Cluster Bracelet – I have this bracelet from Stella & Dot and I wear it all the time. It really is a timeless piece to add to your jewelry collection.
Is there anything special you're wishing for on Valentine's Day? Gifts aside… I am just excited to spend the day with my husband. I just love spending time with him so much, especially when it's just the two of us! He is going to take off work! Hope y'all have a beautiful week!
(*This post contains affiliate links.)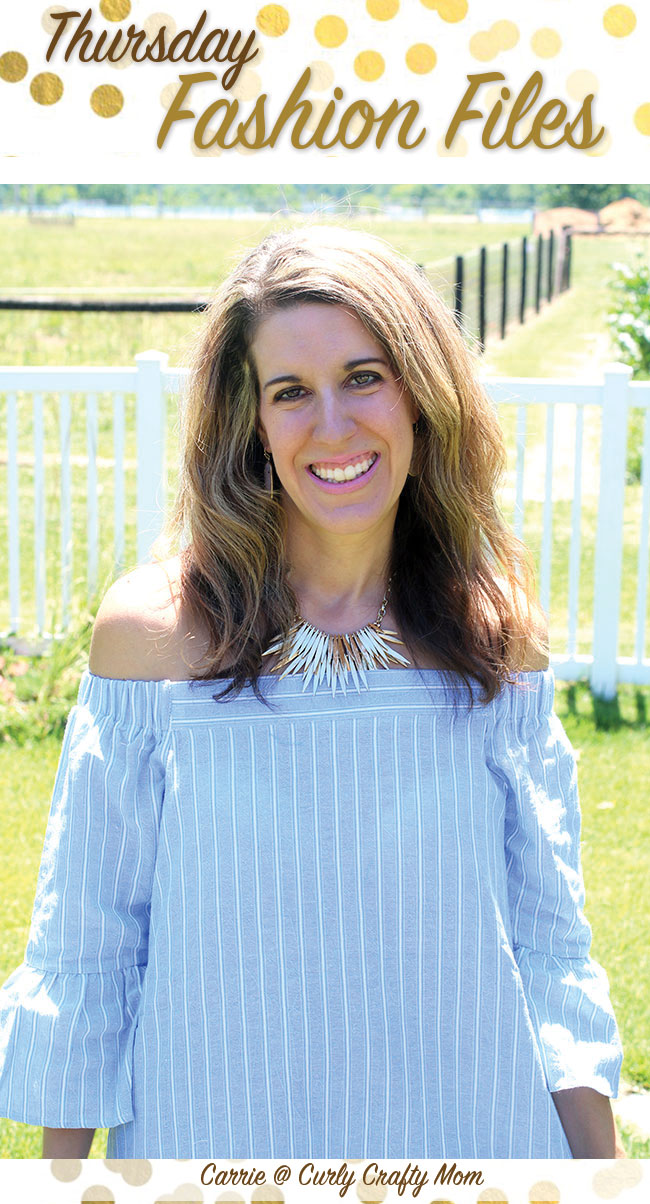 Link Up Guidelines:
1. Feel free to grab our button to display on your blog sidebar. Help spread the word and share about our link up community.
2. **By adding your links, you are stating that you have the proper licensing/rights to the images in your blog posts.** 
3.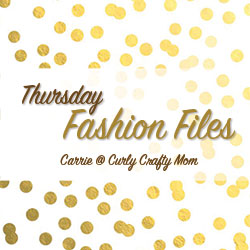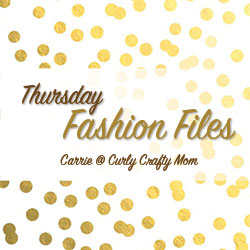 My Pick from Last Week's Party:

My pick from last week's party is Lipgloss and Lace.
SaveSave
SaveSave
SaveSave
SaveSave
SaveSave
SaveSave
SaveSave
SaveSave
SaveSave
SaveSave
SaveSave
SaveSave
SaveSave
SaveSave
SaveSave
SaveSave