This shop has been compensated by Collective Bias, Inc. and its advertiser. All opinions are mine alone. #NatureUp2018 #CollectiveBias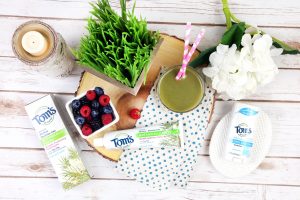 These days, it just makes sense to try to take some steps towards living a more organic lifestyle with natural products. My family has asthma, so we're always looking for cleaner options, such as natural cleaning products, etc. Today I'm sharing some Tips To Get You Started on Living a More Organic Lifestyle, such as using Tom's of Maine® products for a natural toothpaste and deodorant option. I love the convenience of picking them up at my local Whole Foods Market!
Tips to Get You Started on Living a More Organic Lifestyle
Use Natural Products as Much as You Can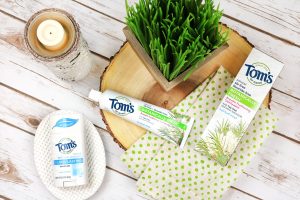 It's hard to change out all of your products to be natural and organic, so I advise to change out 1-2 every month and see how it fits in with your lifestyle. Tom's of Maine® offers natural toothpaste and deodorants.
Tom's of Maine® is partnering with Mind Body Green to show people how to bring a natural focus to their life, whether it be in fitness, health, and most importantly personal care.
You can enter to win a year's worth of free MBG classes, learn more about tips for going natural in an e-book, and learn more about Tom's of Maine® and natural personal care.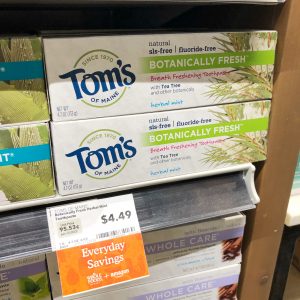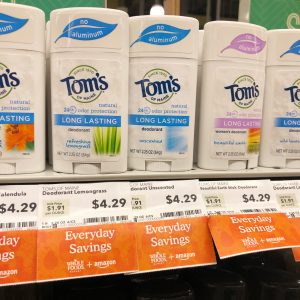 I love the convenience of picking up Tom's of Maine® products at my local Whole Foods Market. I picked up the Tom's of Maine® Botanically Fresh™ Toothpaste and Tom's of Maine® Unscented Long Lasting Deodorant. 
Tom's of Maine® is a trusted name in natural for over 48 years. 10% of their profits go to human and environmental goodness. All of their natural personal care and oral care products are made with no artificial colors, flavors, fragrances or preservatives, nor are they tested on animals. All of their packaging is recyclable through TerraCycle®. Visit www.tomsofmaine.com/terracycle to learn how.
Natural Cleaning Products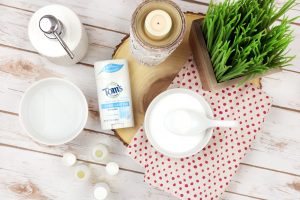 Another way to live an organic and natural lifestyle is to make your own natural cleaning products. A few of our family members have asthma, so I'm always looking for ways to limit the amount of chemicals we have in the air in our home. When it comes to cleaning products, I always try to follow my grandma's cleaning regime, which consisted of natural products like baking soda, vinegar and essential oils.
Grow Your Own Food or Visit the Farmer's Market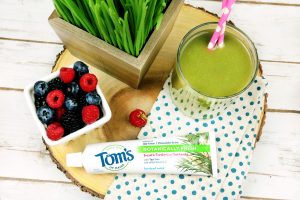 Growing your own food or visiting a local Farmer's Market will offer you fruits and vegetables that are more natural, home-picked and without preservatives or fertilizers. These foods will definitely taste better and your body will thank you! One of my goals for this Spring is to start a raised vegetable garden on our patio.
You could also try cooking one meal a week that is not processed and cooked from scratch. We also love to do picnic spreads for dinner at my house. I love to fill a cutting board with low fat cheeses, fresh and dried fruits, vegetables and nuts.
DIY More or ReUse/Recycle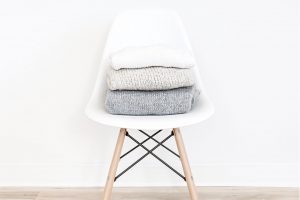 You could try making your own skincare products, such as makeup remover wipes with ingredients you probably already have in your pantry! Or when you replace your skincare and cosmetic products, avoid buying ones with chemicals, paragons or added fragrances. Another good idea is to reuse clothes, it results in less waste and saves water and energy.
I love that Tom's of Maine® products help me to live a organic and natural lifestyle while being a more conscious world-citizen. What steps have you taken or plan to take to live a more organic lifestyle?
Have you visited the Tom's of Maine® new and updated website? Be sure to follow Tom's of Maine® on Facebook, Pinterest, Twitter and Instagram.
SaveSave
SaveSave
SaveSave
SaveSave
SaveSave
SaveSave
SaveSave
SaveSaveSaveSave
SaveSave
SaveSave
SaveSave
SaveSave
SaveSave
SaveSave
SaveSave
SaveSave
SaveSave
SaveSave
SaveSave