This shop has been compensated by Collective Bias, Inc. and its advertiser. All opinions are mine alone. This content is intended for readers who are 21 and over. #ClamatoLovesCinco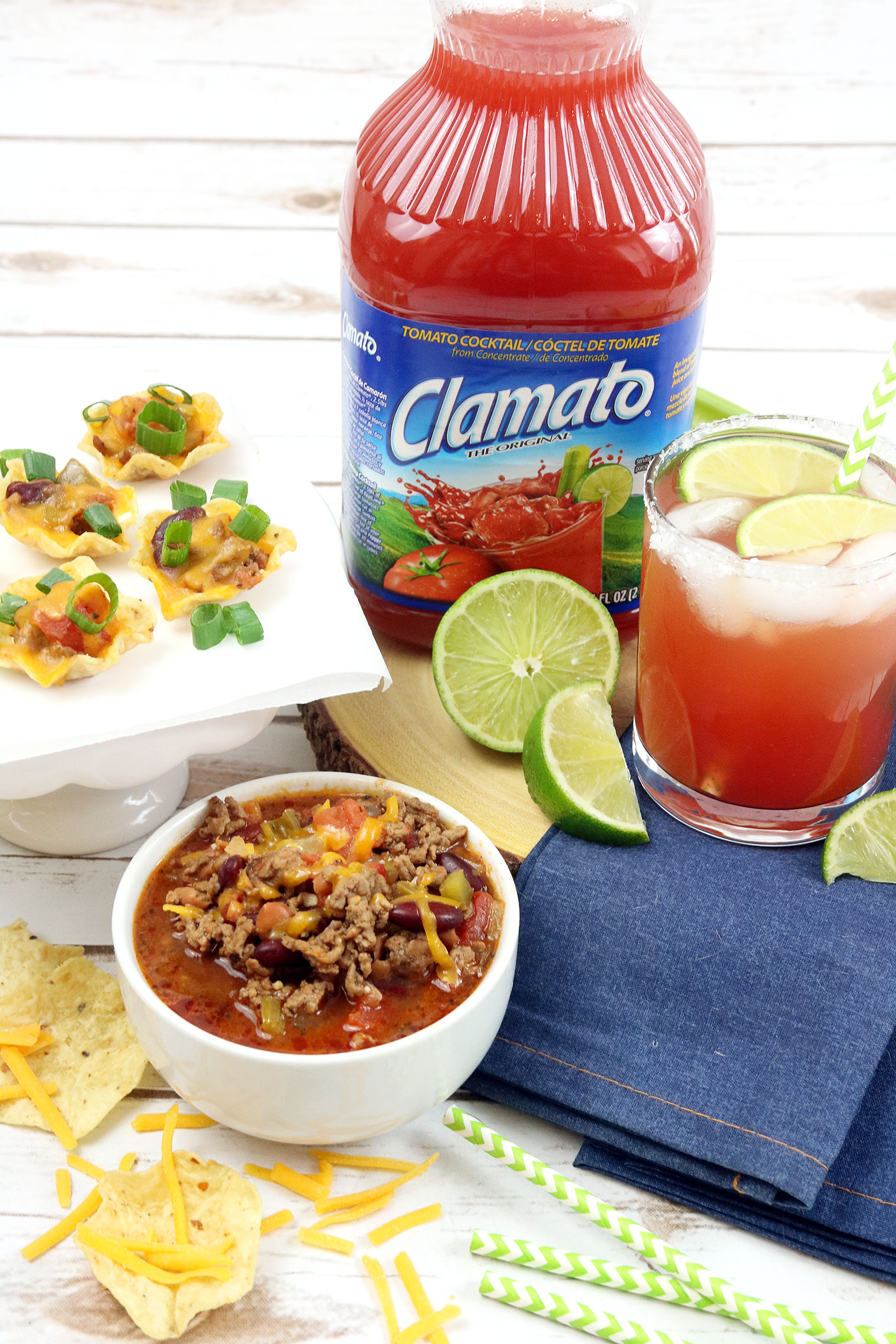 It is almost Cinco de Mayo time and today I'm sharing one of my absolute favorite Cinco de Mayo recipes, Bloody Mary Chili Cheese Dip Bites and a Simple Michelada Drink Recipe using Clamato® Tomato Cocktail. These bite size appetizers are perfect to bring to a party or to serve if you are hosting the party at home. The Simple Michelada Drink is perfect for washing these appetizers down with. It'll be a sure crowd pleaser.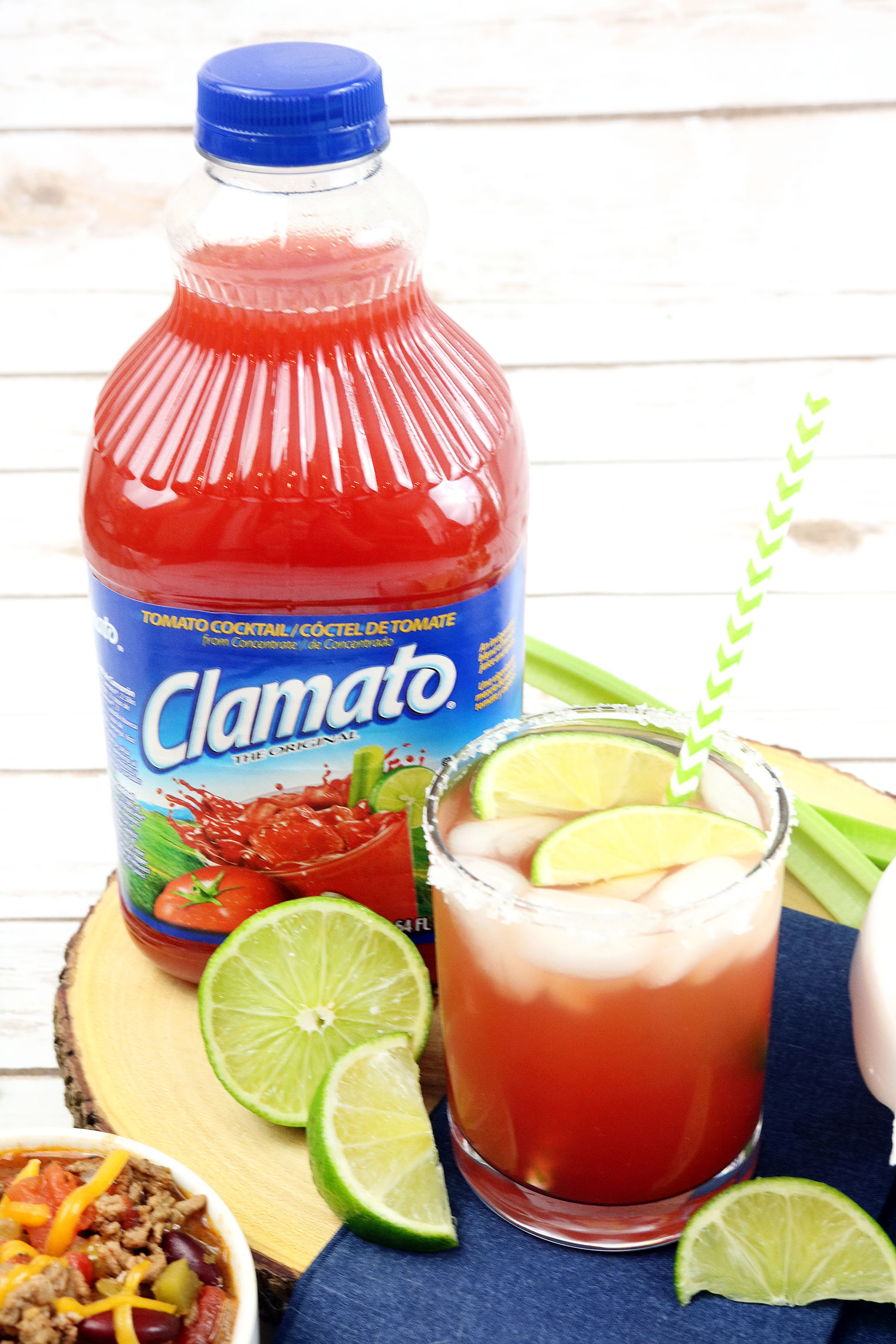 Clamato is the authentic tomato cocktail that spices up all your parties and get-togethers, it really adds more to your meals and cocktails. And, it makes the perfect Michelada served with fresh wedges of lime and a salt rimmed glass.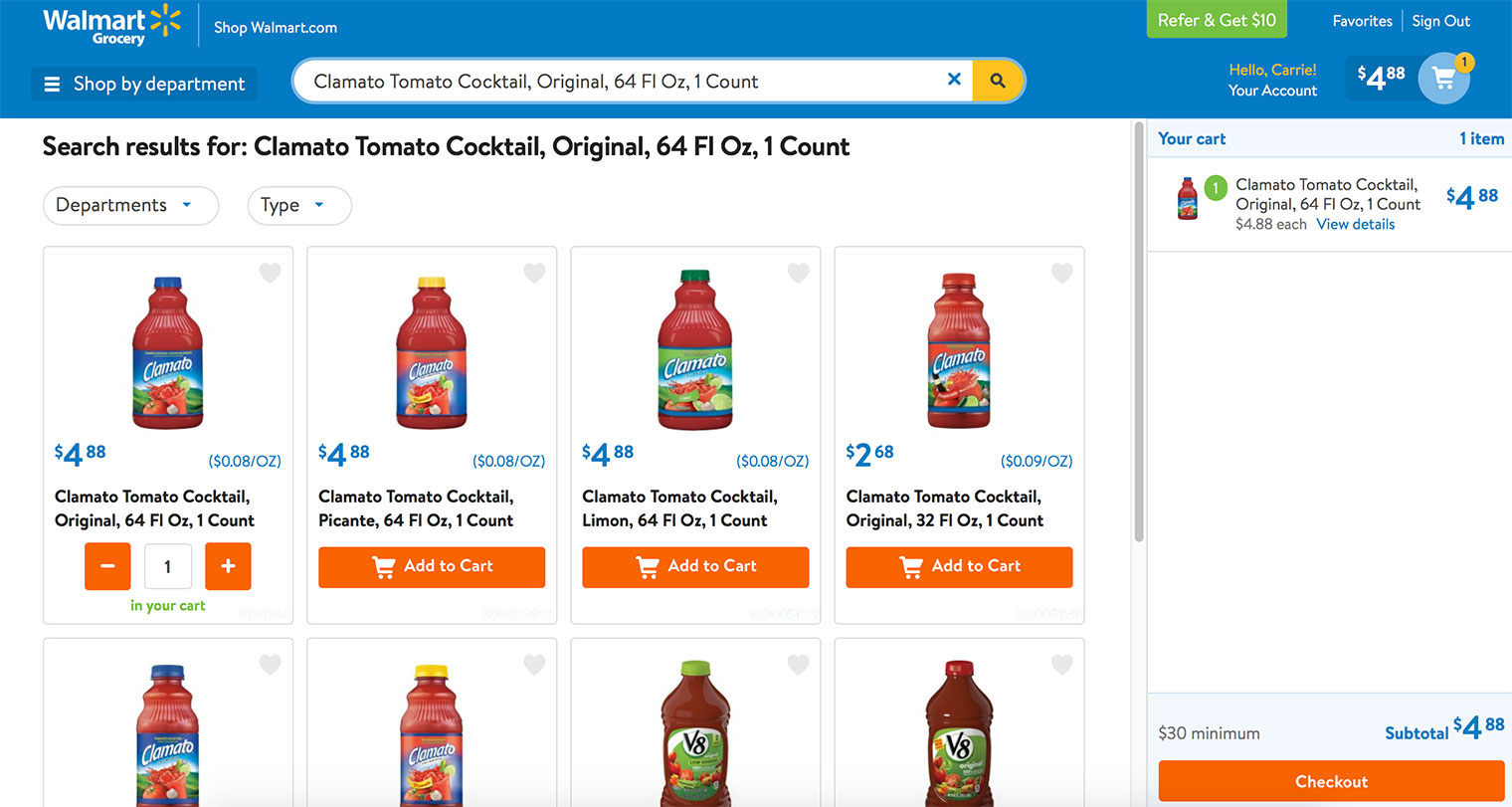 Walmart's Grocery Pickup! It has made my life so much easier. I added the Clamato Tomato Cocktail (64 oz) to my online cart and then added some other ingredients I needed for my recipe. You reserve a time for pickup (I selected the next morning) and they email/text you when your order is ready to be picked up.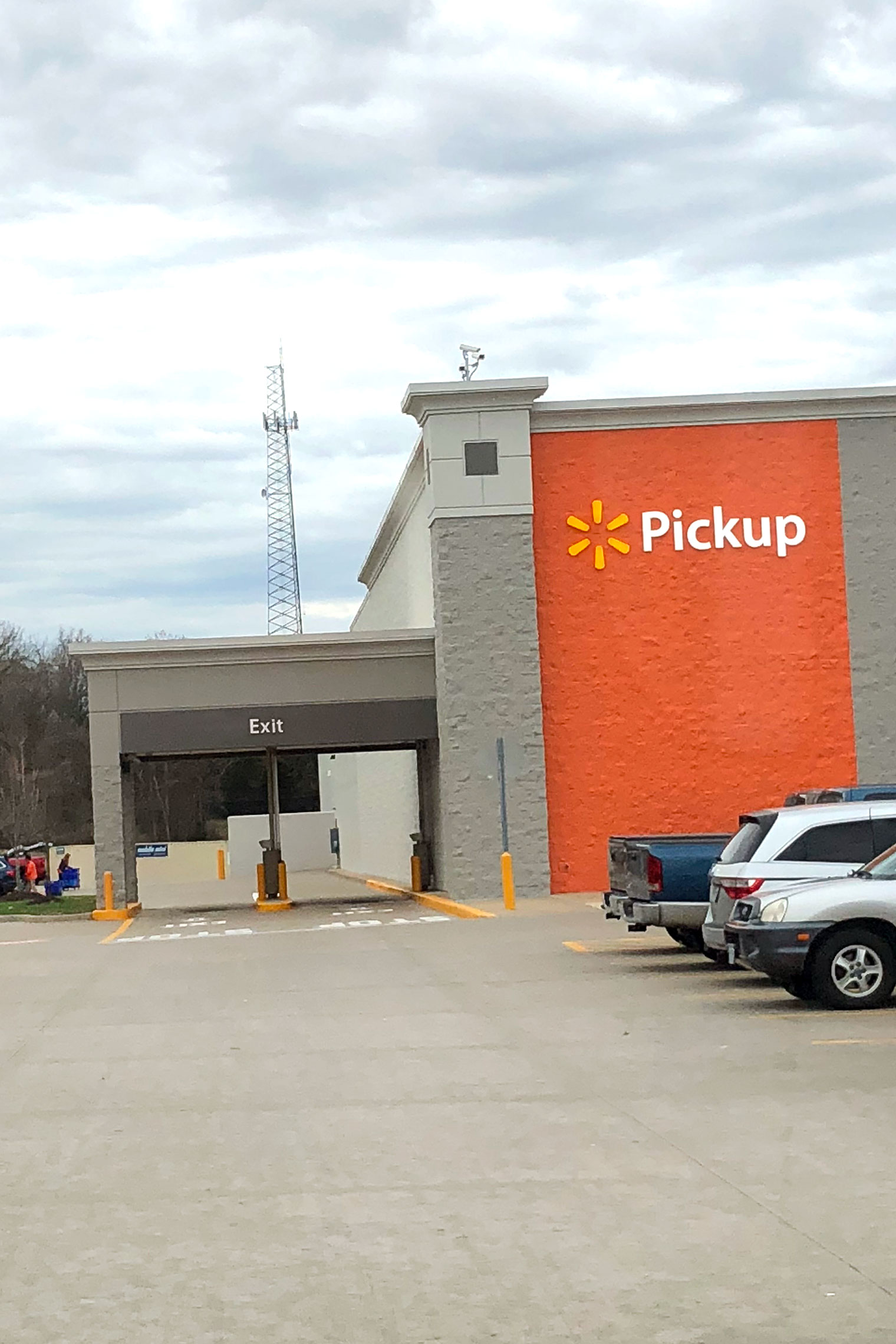 Once I arrived at the Walmart store, I found the Grocery Pickup area easily. It is marked on one side of the building at my local Walmart with orange paint and there are signs directing you where to go. I parked in a space and dialed a number to let them know I was ready for them to bring out my groceries.
Simple Michelada
Now, let me share with you on how to make a Simple Michelada.
Simple Michelada
(Serves 1)
Ingredients:
Lime Wedges, for Garnish
Kosher Salt, for Rim of Glass
2 oz. Clamato Tomato Cocktail
1 Tablespoon Lime Juice
Pinch of Salt
1/4 Teaspoon Worcestershire sauce
1 Drop of Hot Sauce
6 oz. of Beer
Handful of Ice
Instructions:
Salt Rim of Glass
Add Ice to Glass
Add remaining ingredients to glass, mix well. Add lime wedges on top.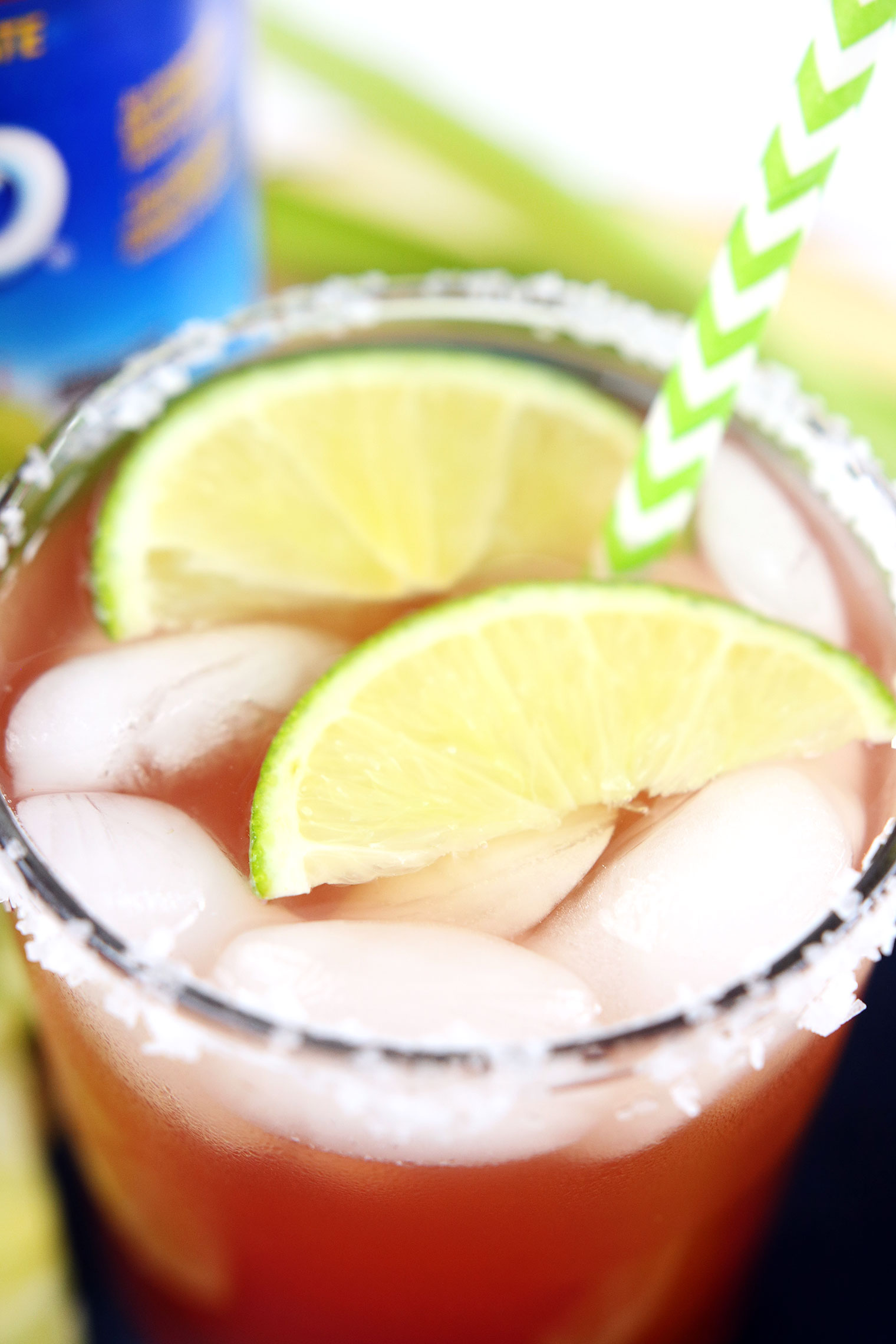 Did you know that Clamato is the official drink of Cinco de Mayo? How can you go wrong?
Bloody Mary Chili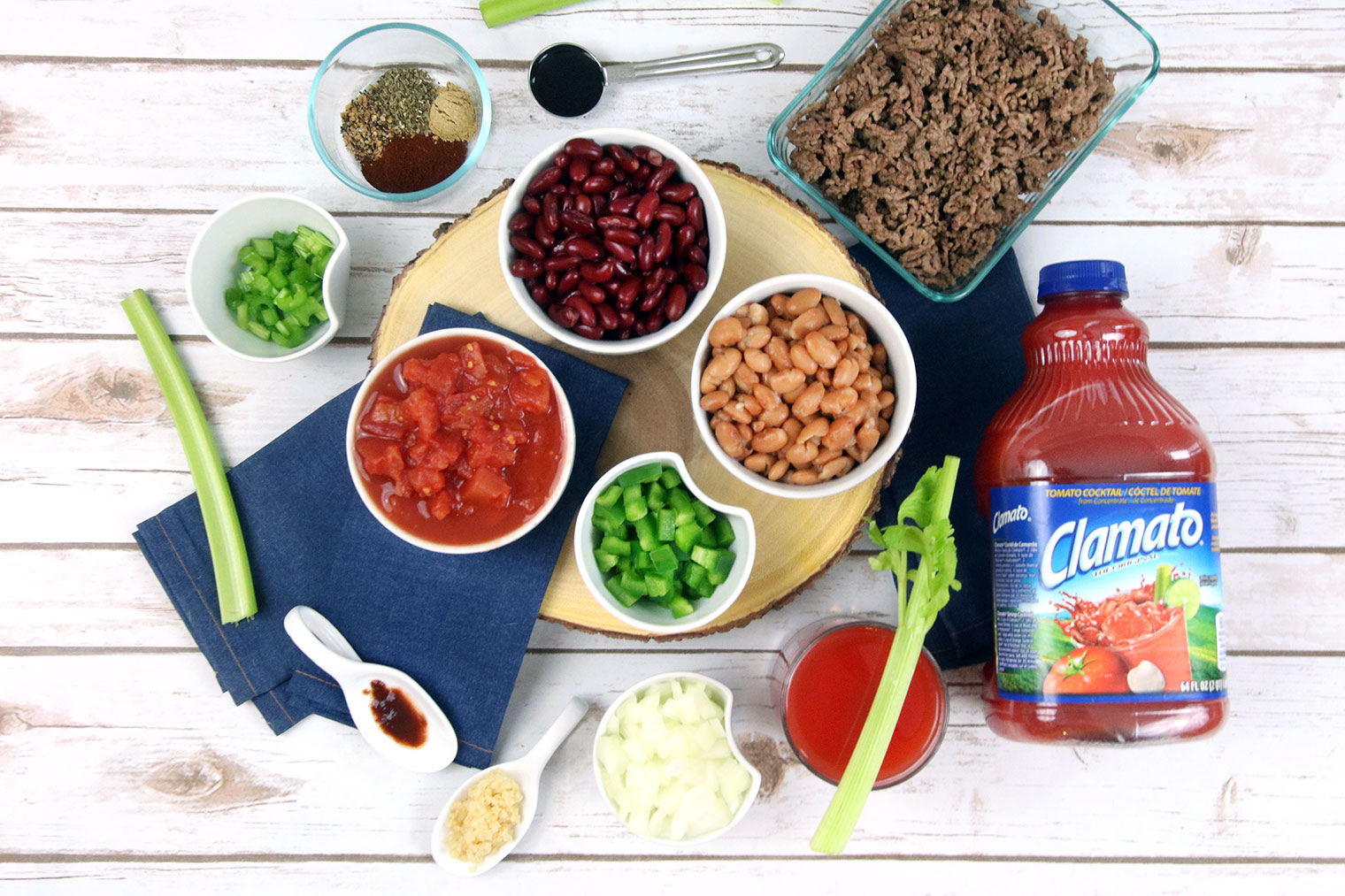 Now, I'll share how to make the Bloody Mary Chili. This is wonderful as a meal on its own, but today we'll be using it for the Bloody Mary Cheese Dip Bites appetizer.
Bloody Mary Cheese Dip Bites
Ingredients:
1 lb Ground Beef
1 Onion, Diced
1 Green Bell Pepper, Diced
2 Thin Stalks Celery, Diced
1 Tablespoon Garlic, Minced
1 Teaspoon Chili Powder
1/2 Teaspoon Cumin
1/2 Teaspoon Basil
1/2 Teaspoon Steak Seasoning
1.5 Cup Clamato Tomato Cocktail
1 Can Pinto Beans, Rinsed
1 Can Kidney Beans, Rinsed
1 Can Diced Tomatoes
1 Tablespoon Worcestershire Sauce
1 Teaspoon of Hot Sauce
Directions:
Cook ground beef on skillet.
Add in your diced onions, bell peppers and celery. Stir until all vegetables are done. Mix in all of the spices.
In a big pot, add meat/vegetable mixture and diced tomatoes, Clamato, hot sauce and worcestershire sauce. Bring to a boil and then turn down to low, cover and simmer for 30 minutes.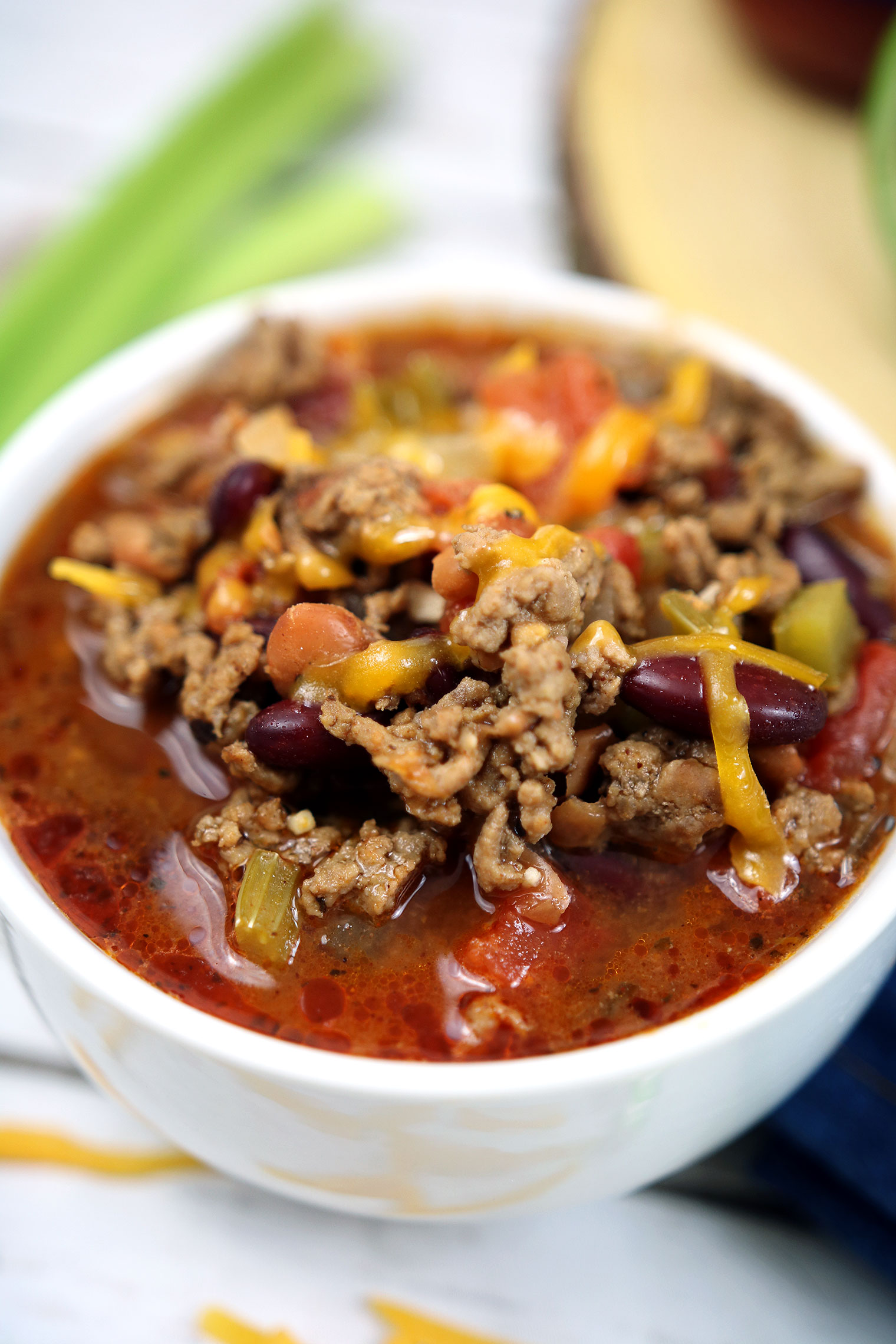 Take a couple of cups of chili and put it in a bowl, so that it can cool before you start to work on the Bloody Mary Chili Cheese Dip Bites.
Bloody Mary Chili Cheese Dip Bites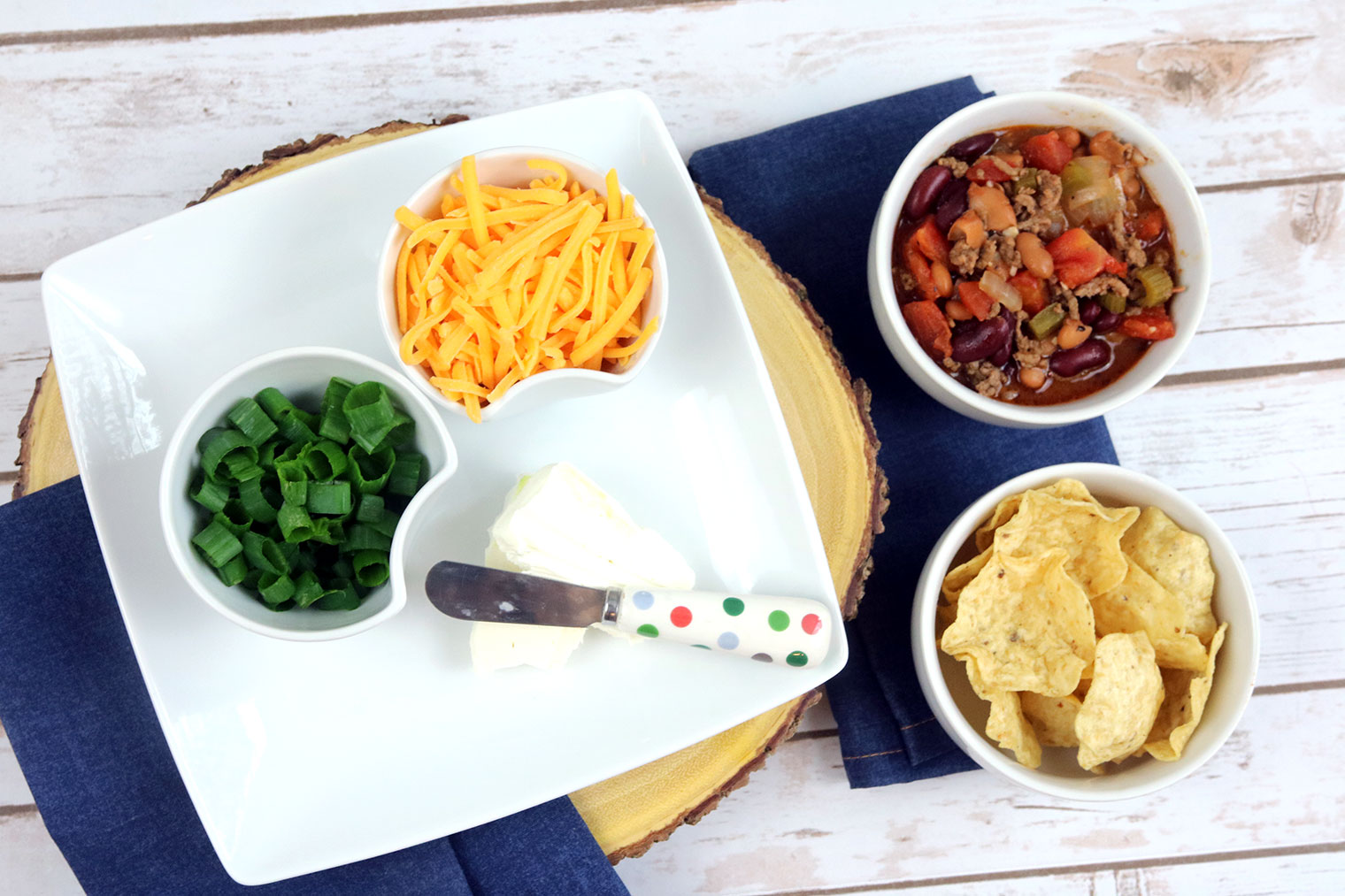 Bloody Mary Chili Cheese Dip Bites
Ingredients:
Bag of Scoop Tortilla Chips
Blood Mary Chili (See Recipe Above)
8 oz Cream Cheese
8 oz Cheddar Cheese, Shredded
Green Onions, Sliced
Directions:
Preheat oven to 350 °F and line a baking sheet with parchment paper.
Gently spoon a thin layer cream cheese into the bottom of each chip, followed by chili and then the cheddar cheese.
Bake for 8 – 10 minutes or until cheese is melted. Top with green onions.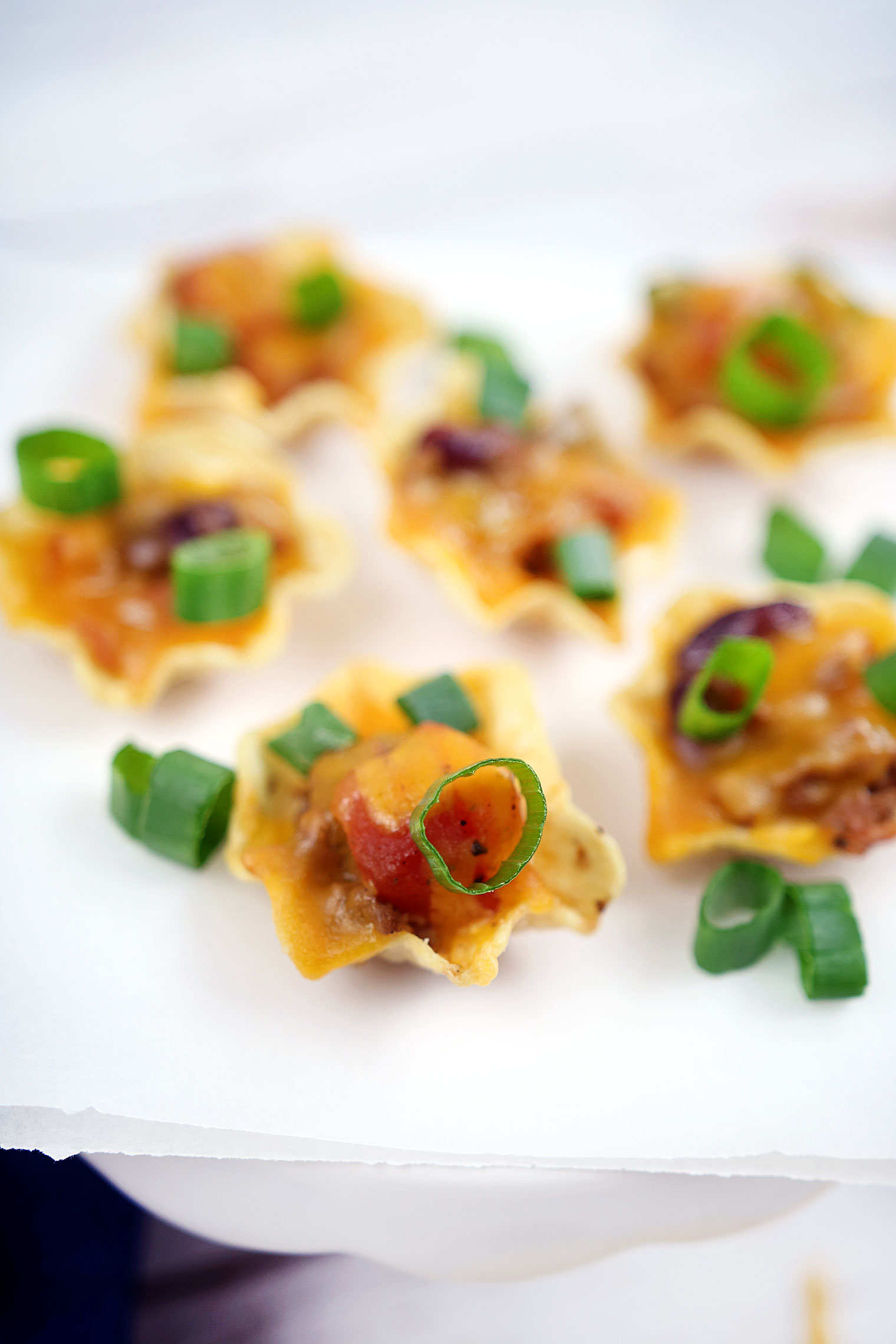 These Bloody Mary Chili Cheese Dip Bites are so addictive! You simply won't be able to stop eating them. Be sure to wash them down with your Simple Michelada!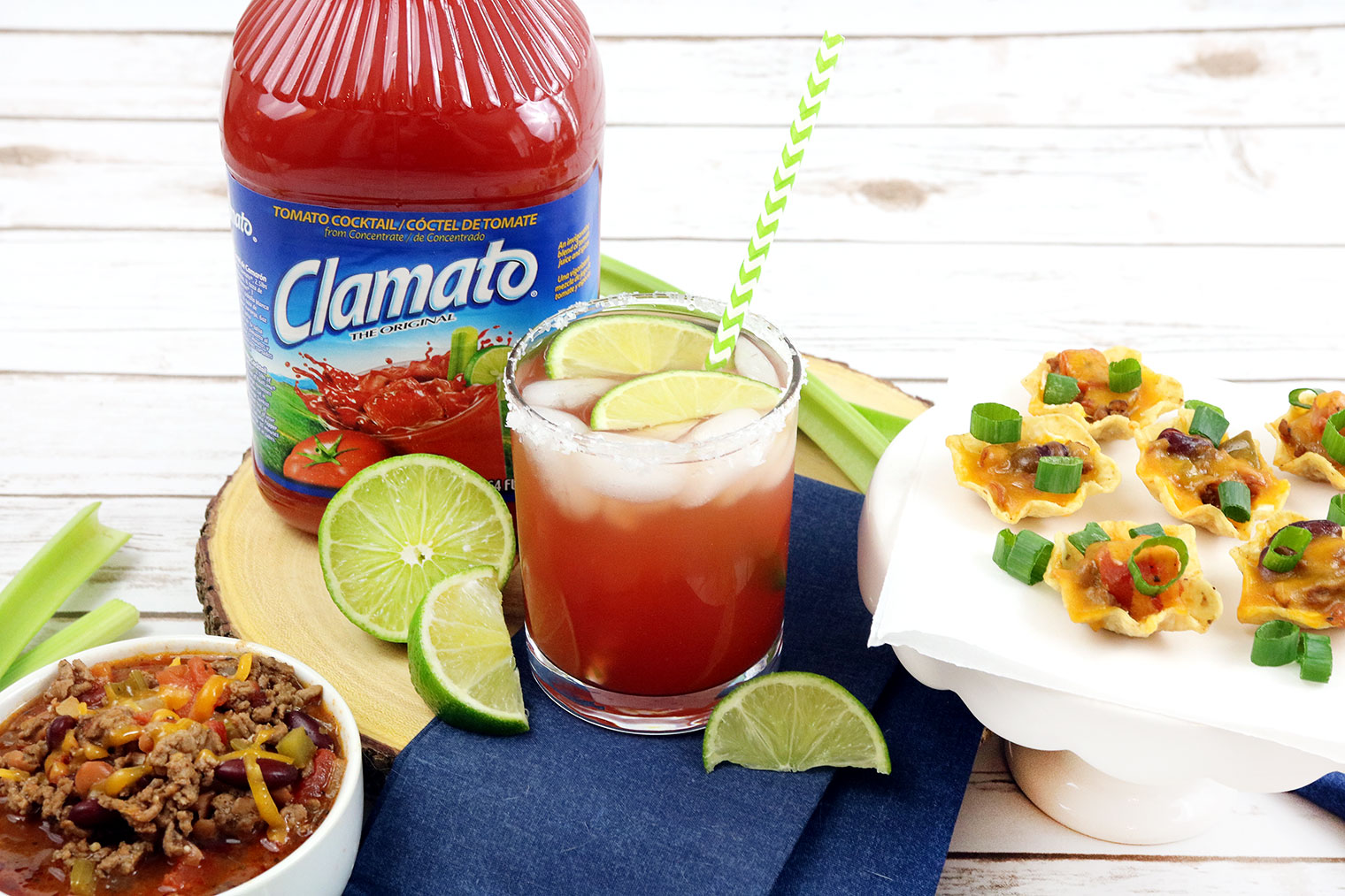 Are you getting excited about Cinco de Mayo? Be sure to try out these Bloody Mary Chili Cheese Dip Bites and the Simple Michelada recipes using Clamato Tomato Cocktail for your Cinco de Mayo gathering!
SaveSave
SaveSave