Welcome to Thursday Fashion Files!
Welcome to Thursday Fashion Files with Carrie at 

Curly Crafty Mom

! I'm excited to have you here and would love to have you link up one of your latest outfits at the bottom of this post.
I will be taking occasional Co-Hosts for Thursday Fashion Files, if you are interested you can email me at carrie (at) curlycraftymom (dot) com to set up a date.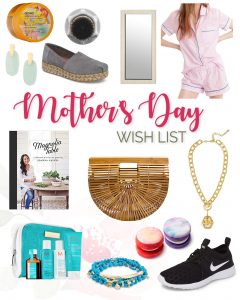 Shop This Post:

It's almost Mother's Day, can you believe it? Our schedules have been SO busy lately, it's been just absolutely exhausting. The Spring always brings SO many more school activities (band concerts, field trips, plays, etc.) and Autumn's dance schedule really booms at this time with competitions (most are in the Spring), rehearsals, photos (for 7 costumes on 3 separate nights, SO exhausting!), Nathan's birthday, vacation planning… oh, the list goes on and on. Add in all of the appointments I've had with our kitchen renovation planning, it's amazing I'm keeping the blog going at this point. LOL. So, today I'm keeping it simple with a very belated (ha!) and last minute Mother's Day Wish List. I always have fun making these, because it helps me think about items I'd like to purchase eventually and it gives me a chance to share what I'm liking with y'all! So, let's get at it (because, it's 11 p.m. and I need to get some Zzzz's):
Katerina Statement Pendant Necklace – I've been seeing this necklace on a few bloggers recently and it just looks like a nice necklace that would go with almost any outfit. Plus, gold is my jam.
Bamboo Handbag – I'm not sure if I'm late to this trend, but I would love to order this bamboo handbag before my tropical vacation. Plus, it's available through Amazon Prime!
Magnolia Table – I've been hearing so many good things about this cookbook! Unfortunately, Brian and I are on the FASTer Way to Weightloss, so we are being careful about what we eat and it has to be clean and unprocessed stuff. Although, I'm sure I could find some recipes in this HUGE cookbook that would work for us. And, we are allowing one cheater day a week. It's hard to eat perfectly all 7 days a week. #sorrynotsorry
Clarisonic Foundation Brush Head – I have a Clarisonic that I LOVE and recently heard that they have a foundation brush head. I would love to try this baby on my face, I bet it blends in foundation really well!
Nike Juvenate Sneakers in Black – Now that I'm running less long mileage and more shorter runs/sprints and doing weights, I'd love some simple Nike sneakers in black. Plus, they'd be cute for athleisure looks.
J. Crew PJ's with Shorts – I really need a cute pair of summer PJ's. Like, now.
Toms Espadrille Platform Slip-On –  I have a couple pairs of Toms, but they're getting a little worn. I love this new espadrille line from Toms and they come in a few different colors.
Amika Obliphica Nourishing Mask – I've heard this can work wonders on your locks. I always do a deep conditioner once a week and I'd like to try this one out.
Ornate Distressed Cream Mirror – I've been wanting to get a pretty full length mirror that I can move around the house for outfit photos. 
Moroccan Oil Travel Kit – I've been wanting to start purchasing a better/higher end shampoo/conditioner for my hair and I've heard great things about Moroccan Oil's shampoo/conditioner. I love their regular oil for my hair. I like that this comes in a travel kit size so that I can try it out and also use it for upcoming vacations.
Lush Bath Bubbleroons –  I have a whole collection of Lush products… mainly bath and creams. I have not tried their new bubbleroons, but my favorite bath products of theirs are the ones with LOTS and LOTS of bubbles. Would love to try these!
Kendra Scott Aragon Gold Statement Earrings – And, my list isn't complete without some Kendra Scott goodies. These statement earrings come in a lot of different colors and gosh, how do you decide?!
Kendra Scott Supak Silver Beaded Bracelet in Turquoise – I'd love some cute little bracelets to wear on the same arm as my Apple watch! These bracelets also come in a lot of color choices.
Well, that's it!! What is on your Mother's Day Wish List? Honestly, all I requested from the hubs is some of his homemade cinnamon rolls… they're the BOMB. 🙂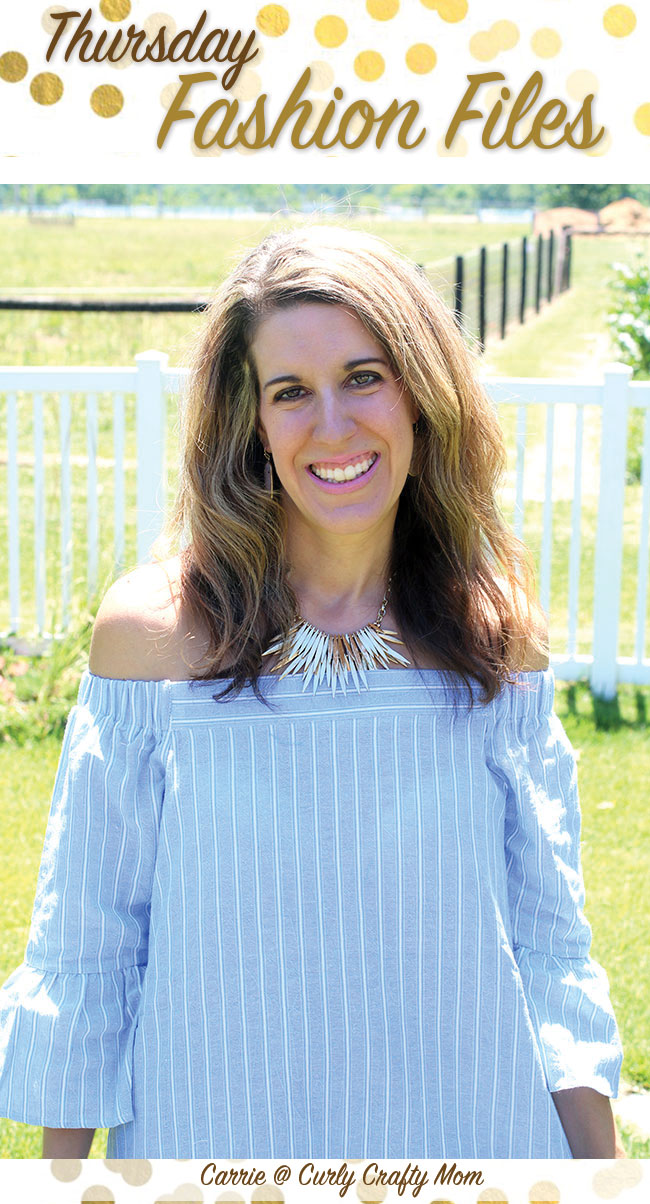 Link Up Guidelines:
1. Feel free to grab our button to display on your blog sidebar. Help spread the word and share about our link up community.
2. **By adding your links, you are stating that you have the proper licensing/rights to the images in your blog posts.** 
3.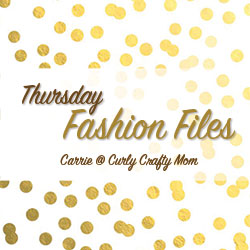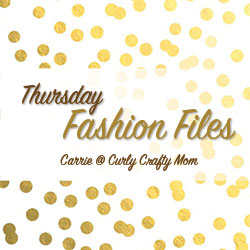 Don't forget to enter the Mother's Day Giveaway I have going right now:
SaveSave