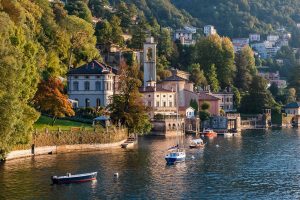 Summer is one of my favorite times of the year, because it is when we venture away from home and get to explore some familiar places and even some new and exciting ones! There are so many places to see in Italy and if you're new to Italy or a seasoned travel, you may be looking for a place that is unique to your own tastes and that will give you a catered vacation and travel experience. If you're looking for a vacation that will be unforgettable, be sure to check out a Lake Como vacation in Italy with Luxury Retreats, a full service villa rental company dedicated to creating unforgettable travel experiences.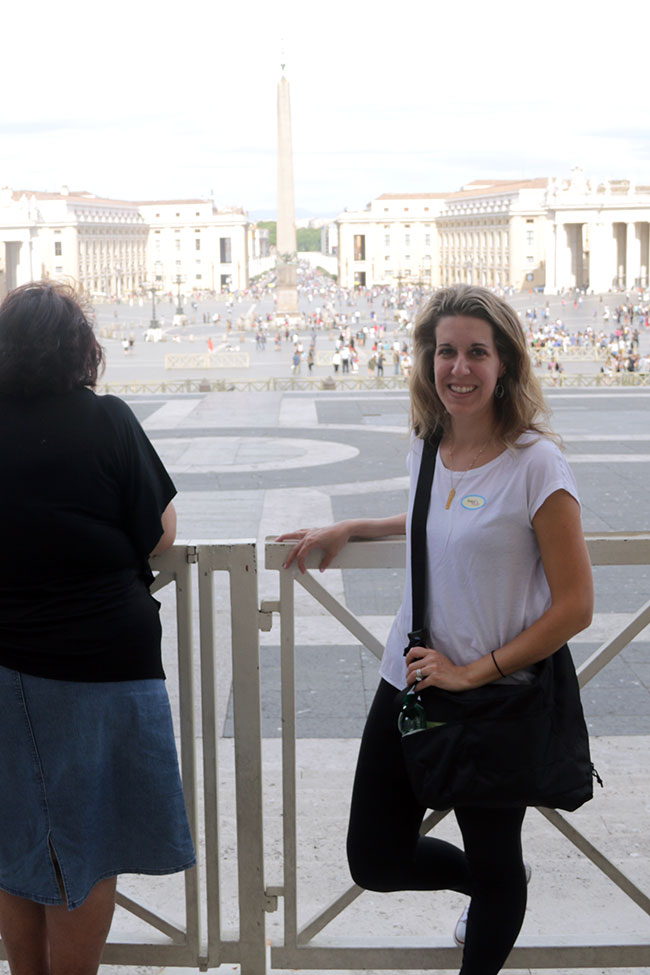 My husband and I love to travel, especially to Europe. He proposed to me in Paris under the Eiffel tower and our last big trip to Italy was to Rome, Florence and Venice. We would love to go back to Italy, maybe even next summer.
We've been looking into Luxury Retreats to make our next big trip to Italy extra special. Luxury Retreats is a full service villa rental company dedicated to creating authentic travel experiences. Their complimentary guest support includes a team of villa specialists dedicated to finding their guests the perfect home to stay in, and a 24/7 personal concierge service to assist with details big and small. When I'm in another country, I find that I want to spend my time soaking in every minute and it is nice to have someone, such as a concierge to take care of the finer details for you.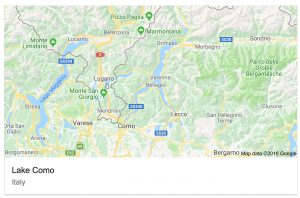 Lake Como is a favorite vacation spot and is known for its rugged scenery and deep blue waters. Lake Como is also one of the deepest bodies of water in Europe and the lake is shaped like an upside-down Y, with three slender branches that meet at the popular resort town of Bellagio. At the bottom of the southwest branch lies the city of Como, home to Renaissance architecture and a funicular (a cable railway and inclined elevator), which travels up to the mountain town of Brunate.
There are a  good number of restaurants, bars, coffee shops and pubs that are attractive visitors from all over the world. You'll find excellent food and fine wine, you won't be disappointed taking the Italian vacation you deserve with Luxury Retreats!
Now let's tour some of the beautiful vast Villas available on Lake Como: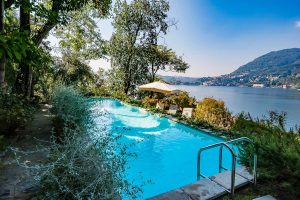 There are so many beautiful villas around Lake Como in Italy. The one that I'm featuring here is the Villa Batell. This luxurious villa would be a dream vacation come true! It's nestled on the grounds of the romantic Clos de Our with six suite-style bedrooms. This would be perfect for a milestone birthday, anniversary or wedding celebration with many family and friends. Just imagine all of the stunning photos you would have with Italy's finest scenery as the backdrop!
Your holiday even includes the services of a cook, butler and housekeeper! There is a beautiful private pool, 40-horsepower speedboat on a dock.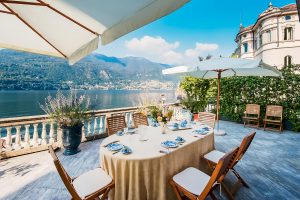 My favorite part of the Villa Batell is the outdoor al-fresco dining area! Can you imagine eating most of your meals outside with such a gorgeous view?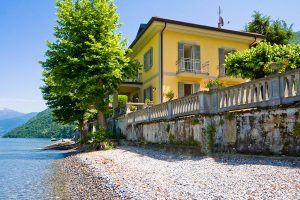 Maybe you want to plan a vacation that is just a little more intimate with a smaller villa. The Villa Chicca would be perfect for a sweet getaway with just your spouse with lots of extra space or with a few other couples. It has 4 bedrooms and sleeps 8 people total, and would make for the perfect roomy and memorable vacation. This vibrant yellow villa sits right at the edge of the water and has three floors with balconies in each bedroom.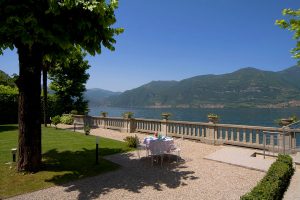 Can you imagine enjoying a lovely alfresco meal with this gorgeous view of Lake Como at Villa Chicca? There is also a pebbled beach outside this gorgeous villa, sun loungers, canoes and bicycles for you to enjoy the lovely natural surroundings.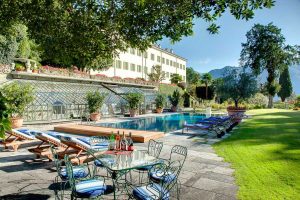 The Villa Napolean I is vast and flawless with all of its space and natural beauty. This is another large villa with 8 bedrooms and would have plenty of room for multiple families. This villa was built in the 18th century and was later home to the opera composer Vincenzo Bellini. The architecture and lush grounds (with eleven working fountains!) are works out art on their own. The pool terrance is surrounded by citrus trees, there is a greenhouse and 12th-century bell tower. Even the kids will enjoy this villa, with the playground.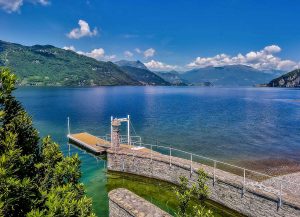 Here is a view of Lake Como from the Villa Lario resort, such a beautiful and vast lake. The Villa Lario resort will take care of your party of ten with a full kitchen housekeeping and wait staff. You'll love the majestic mountain and lake views. The estate is built with some of the finest building materials, such as parquet flooring, elegant marble and designer furniture. Each of the five bedrooms has a different style, with some looking out to the lake and others with scenic garden views. This villa will be sure to please all of your guests.
There are many more villas available around the beautiful Lake Como. Be sure to check out Luxury Retreats for your first or next vacation to Italy. They offer many villas in Lake Como and elsewhere and will be more than happy to help you plan the perfect and most memorable vacation.
SaveSave
SaveSave
SaveSave