Today I'm sharing a collaborative article, which feeds my feelings of wanderlust that I've had since we took our summer vacation last month. If you've been to Thailand, have been intrigued by it or you're like me and are dreaming of your next vacation, you'll enjoy this post!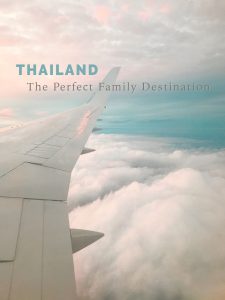 Thailand is one of the best places for family vacation spots and it's affordable if you are planning for a long stay out there with family. What you'll love and remember about your stay in Thailand are the street food and the beautiful and memorable landscapes. Thailand can be described in three words, which are affordable, cultural and colorful. The natives are personable and polite, which makes it a popular family destination. The transportation is affordable, which means you can travel to several places and it won't break your wallet.
Island Hopping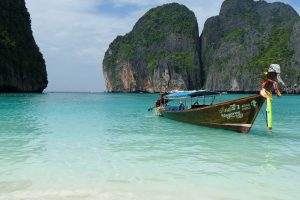 One the best activities to do in Thailand is hire a boat and go island hopping. The most popular island is Koh Phi Phi which is crowded with tourists, but you won't want to miss out on what it has to offer.
Another fun island activity is snorkeling, so you can have a glimpse of the underwater world with your loved ones. The best island for snorkeling is Bamboo Island.
Other islands you'll want to visit are Pileh Bay, Maya Bay and Monkey Beach. Each of these islands have spectacular views and should be included in your must-see list.
Family Volunteering
Family Volunteering is a great opportunity to come and explore the vibrant culture of Thailand. Volunteering as a family will not only give you the opportunity to contribute toward the betterment of the society but also to share adventures that naturally occur when staying in a different country. As a family, you can volunteer for an Elephant camp or at an orphanage. What more could be better than to help children who just want some love and care from people? This will teach your children about the world and will help shape them into caring and considerate people.
Trying New Food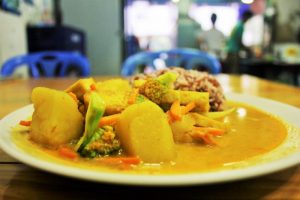 Thailand is well-known for its food. If you are a food lover, then Thailand will be heaven for you. Bangkok is the world's largest food street city in the world. Everywhere you look while walking around the city, you will be tempted by something delicious to eat. There are so many possibilities for food to eat. Some of the best and most famous foods are Tom Yum Goong, Som Tam, Braised Ducks and Panang Curry. These are the dishes worth trying and these dishes will leave your taste buds in surprise. The Food is cheap too in Thailand, which means a whole family can have meals according to their budgets.
Exploring Natural Parks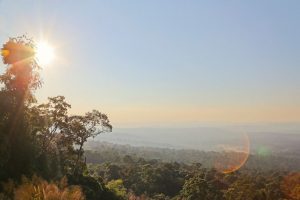 Exploring natural parks can be fun for the nature lovers in the family. Thailand has many natural parks filled with interesting wildlife, amazing views and other natural attractions such as caves, waterfalls and hiking trails. Khao Yai National Park in Nakhon Ratchasima Province has many natural waterfalls and wildlife. Your children will love being in parks and observing the beautiful wildlife.
Have you been to Thailand and what was most memorable for you? If you're planning a trip to Thailand or would like to visit in the future, what would you most want to see? I'd love to hear in the comments!
SaveSave