Shop This Post:

Today I'm sharing my first Amazon Faves post! These posts have been
extremely popular lately and I love reading them (and purchasing items from them!). Since this is my first Amazon Faves post, I'm sharing some items I've purchased and loved and some items I'd love to try out in the NEAR future! I'm hoping to share one of these posts each season/quarter.
ONE – Double Insulated Cappuccino Mugs

These Double Insulated Cappuccino Mugs are so chic! They have a double wall of thermo insulated glass and are heat resistant. They make your coffee, tea or any other hot or cold beverage look so nice and cozy in the clear glass! I keep these around the house for my own drinks or for photo props for my blog posts.

Let's face it, not all garment racks are the same when it comes to how they look. This Metallic Garment Rack can be proudly displayed in your room, because it has a gorgeous metallic gold and natural wood design. I'm purchasing this one for my home office to store my tablecloths, table linens, etc., but this would be great for planning your vacation outfits or for extra closet storage.

My husband purchased me this Silk Pillow for Christmas and I just love it! My hair is silky smooth (without frizz or flyaways) in the morning and my skin feels radiant and baby soft in the morning. I've ran this silk pillow through the washing machine on hot and the dryer and it hasn't shrunk!
FOUR – Acrylic Resin Drop Hoop Earrings (Floral pair HERE!)

I recently purchased the Acrylic Resin Drop Hoop Earrings in Leopard, but I just adore the floral pair and may get it for myself for the Spring! Everyone has been wearing these earrings, they're all the rage!
FIVE – Becoming: Michelle Obama

I recently finished Becoming by Michelle Obama and I rarely give a book 5 stars on Goodreads (follow me on Goodreads HERE!), but this one got my 5 star vote! This book is a wonderful read for all women and Michelle Obama is just a gem. She is encouraging, inspiring and I loved how honest she was in the book. I appreciate her strong marriage with Obama and how she shared some difficulties they went through, such as Obama traveling weekly while the girls were little, etc. I learned so much about her that I didn't know and it was interesting to read about her childhood, her thoughts on politics, being a working mom, and how she left her personal thumbprint during her husband's presidency at the White House. I highly recommend this book! I thought it started out a little slow (she REALLY goes into detail about her childhood in the beginning and it goes on and on), but once I got into the meat of it, I couldn't stop turning the pages.

I found these Mini Cutting Boards on Amazon and they are the PERFECT size for a tiered tray! And, how cute will these be for the Spring? Who else is tearing down their V-Day decor on their tiered trays and shopping for Spring items right now? I am!!!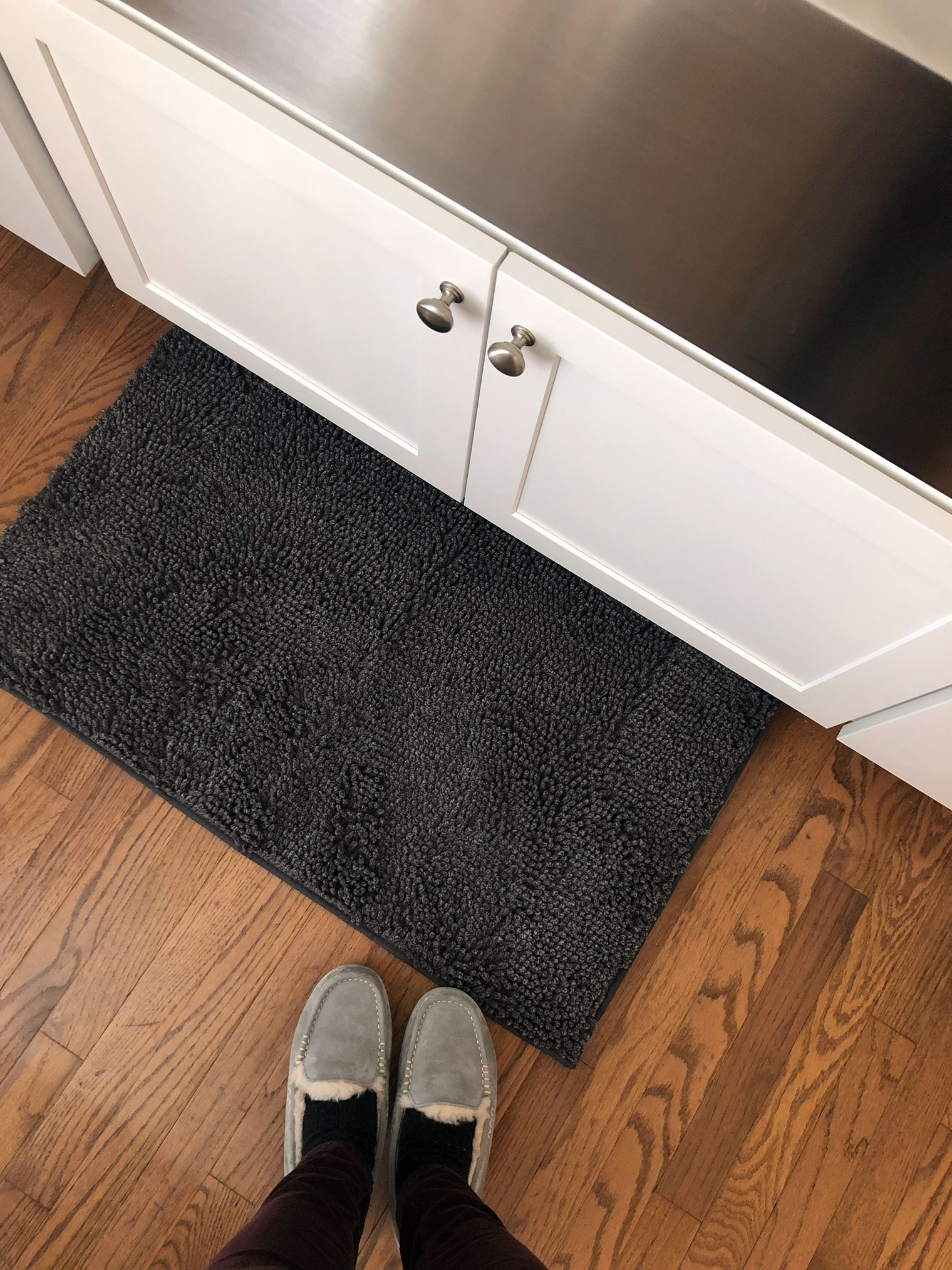 I got these UGG Ansley Moccasin Slippers for my anniversary last October and I LOVE them. I may want another pair in a different color eventually. I received them in light gray and it is just the perfect color for me! They are so soft and after a month or two of wear, they REALLY mold to your foot and are just so comfy! I like that they have a hard sole and you can wear them outdoors to do a quick mail run, etc. I've even forgotten I've had them on and I've gone to pick my daughter up in dance with them on. Oops! 😉
EIGHT – Buy Me a Cameo Essie Polish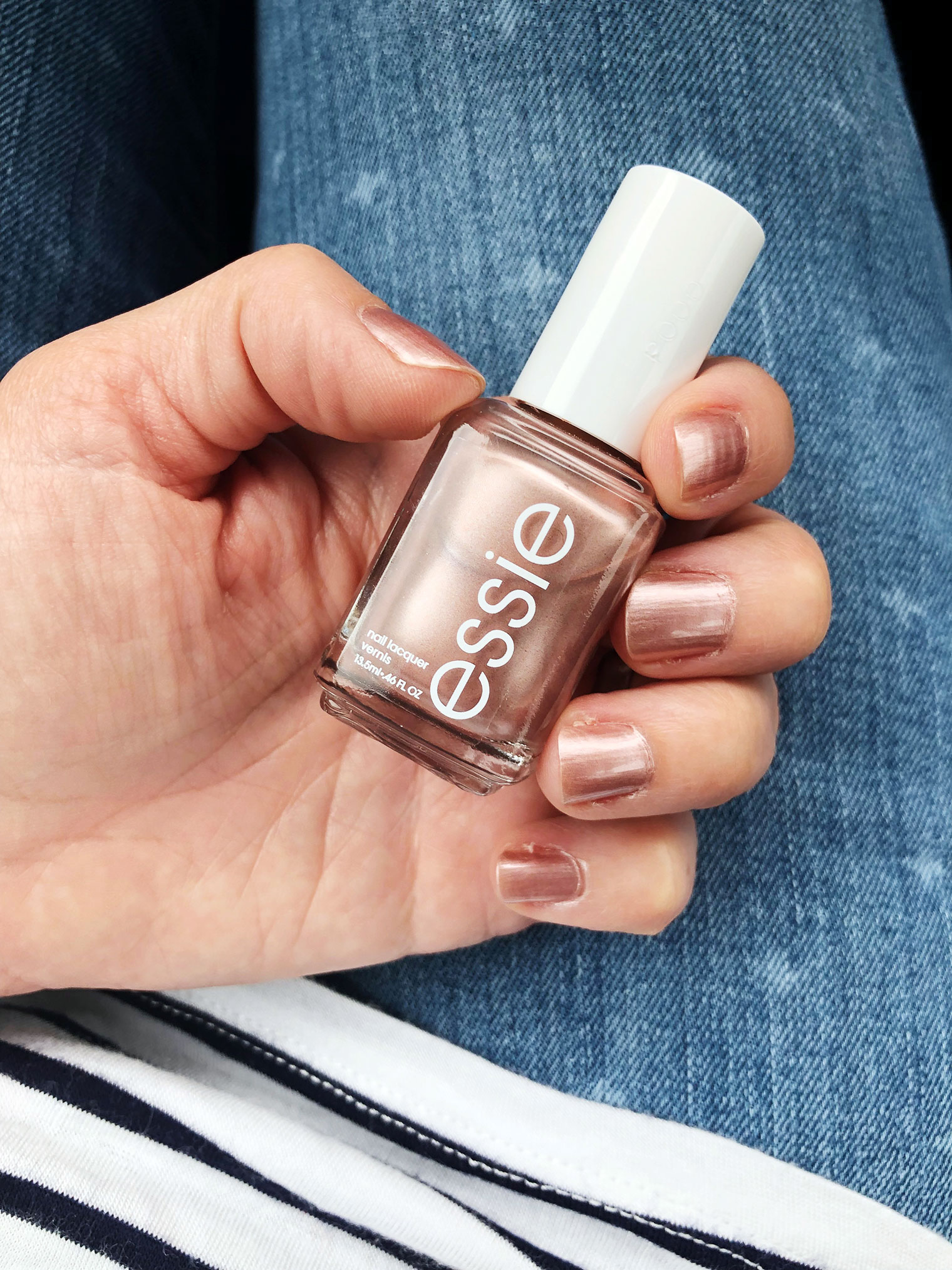 This is my absolute FAVORITE nail color right now! It reminds me of a rose gold color and it makes a nice neutral with just a little hint of metallic. I've gotten more compliments on this color on my nails than any other color I've worn!

Kellyann from This Blonde's Shopping Bag has mentioned this Makeup Eraser on her blog a couple of times and I REALLY want to try it. I love that it is chemical free! I usually wash my face with my Clarisonic, but sometimes I've had a busy day/evening and I just want to use a makeup wipe. I love that this is a better alternative for your skin! You just add water to the sponge and wipe away. It says it even removes stage makeup and I'd love to clean my daughter's competition dance makeup off with this sponge. And, this product is great for the environment.
TEN – eBags Packing Organizers

I love an orderly suitcase and these eBags Packing Organizers are just AH-mazing for travel!! I really want to get another set of these for my 'big' suitcase (for week long getaways). You can bag up all of your tops in one bag, all of your shorts/pants in another and I love that you can even bag up your shoes, so they don't touch anything else in your bag!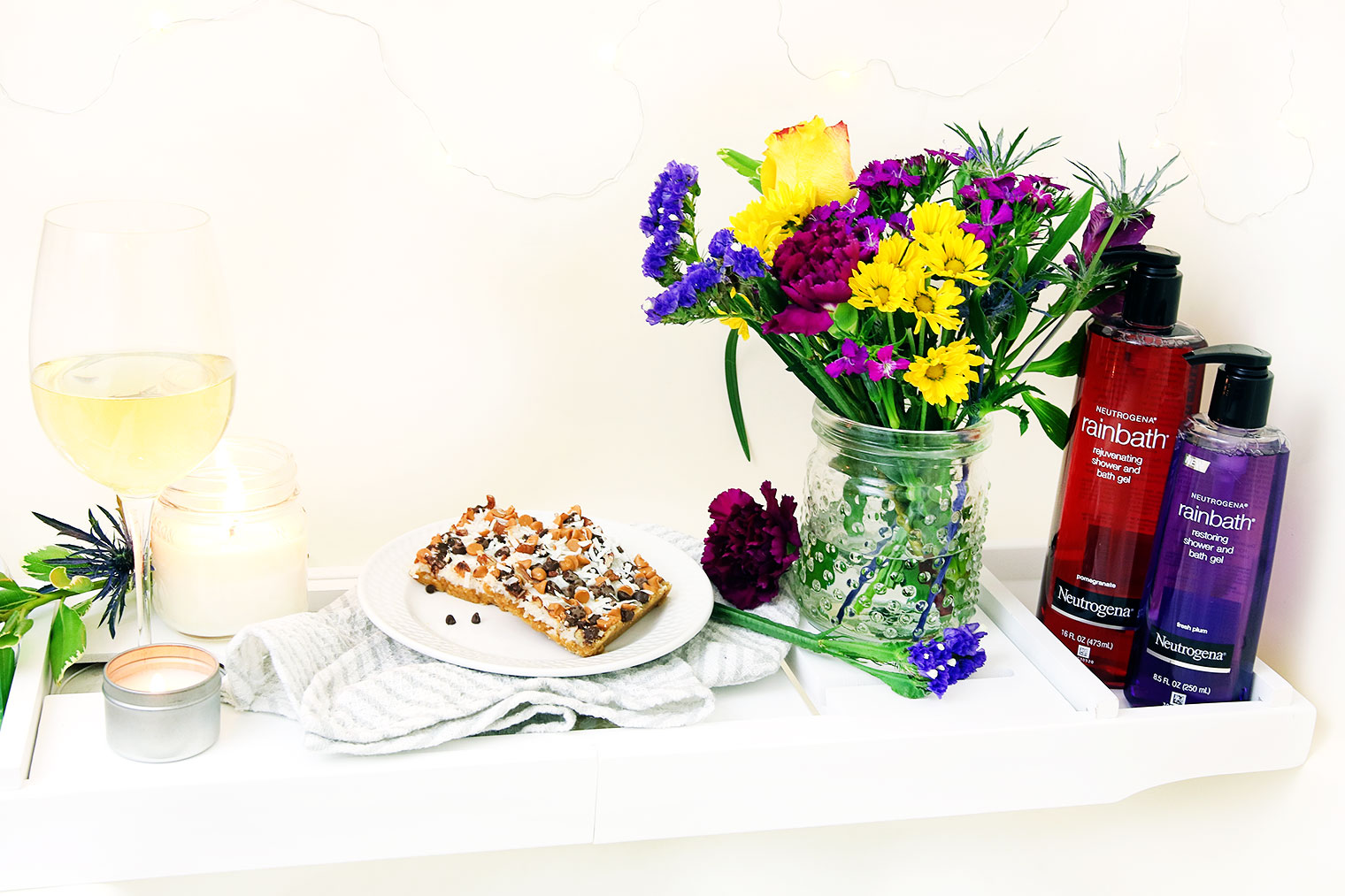 I recently purchased this Bamboo Bathtub Tray and it makes bath time SOO nice! I can place a drink, snack, Kindle (or book), candle, etc. on this tray and then sit back and relax in my bubbly bubble bath.
TWELVE – UGG Women's Marte Boot

I received these UGG Women's Marte Boots as a gift from my husband for Christmas and they are so comfy! I'm not one that wears a high heel often, but the wedge makes it feel as though I'm not even wearing a boot with any height. I just love how these elongate my legs and how they look with denim, leggings and even dresses with tights.
THIRTEEN – Farmhouse Kitchen Sponge Holder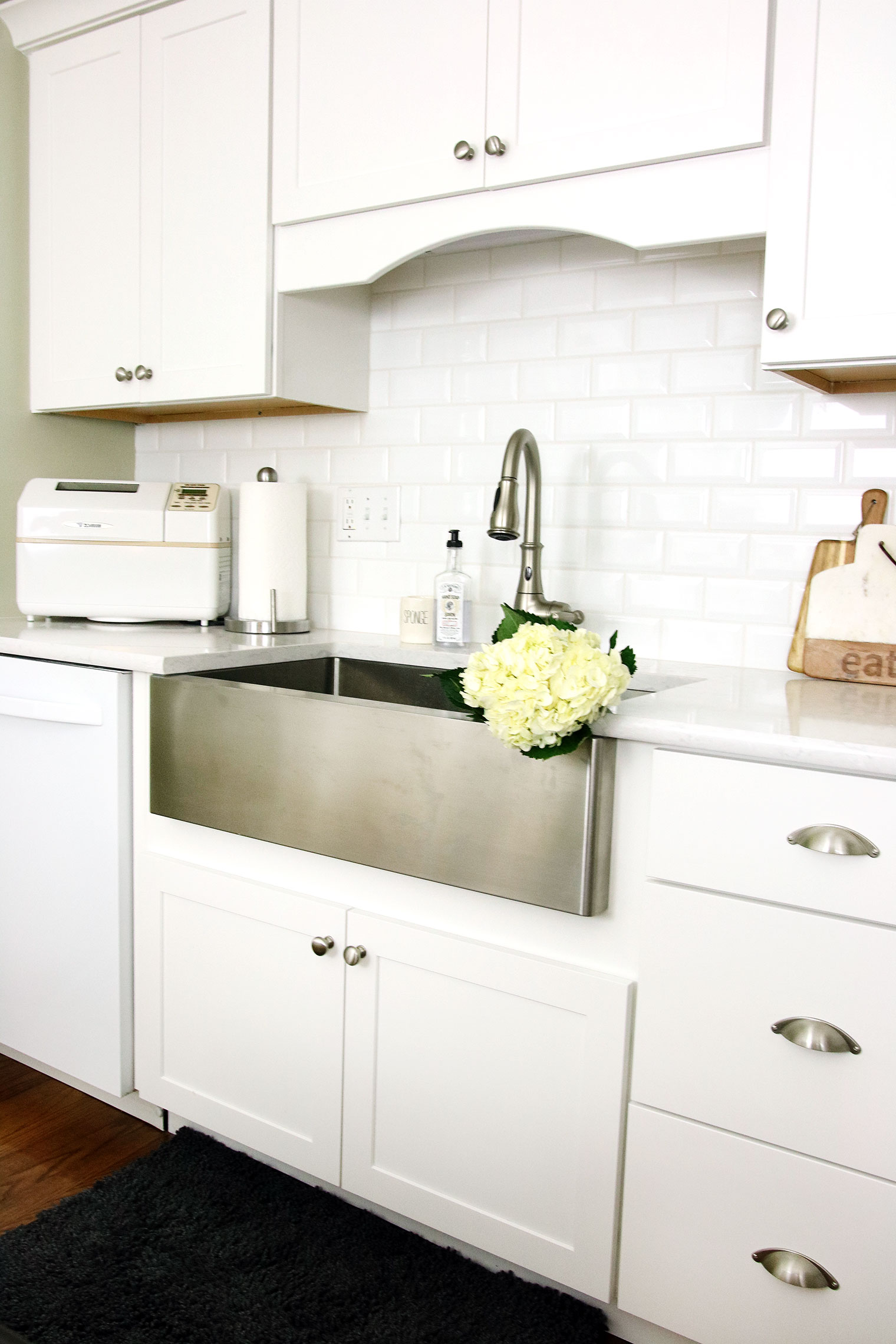 We finished renovating our farmhouse style kitchen this past Fall and I found this adorable Farmhouse Kitchen Sponge Holder on Amazon. It isn't Rae Dunn, but reminds me of her items. I love that it helps your sponge 'air out' easily and it looks nice and attractive on the sink counter.
Shop This Post:

I hope you enjoyed my first Amazon Faves post. Did any of these items intrigue you or have you purchased any of them recently? Would love to know in the comments! Have a great day!