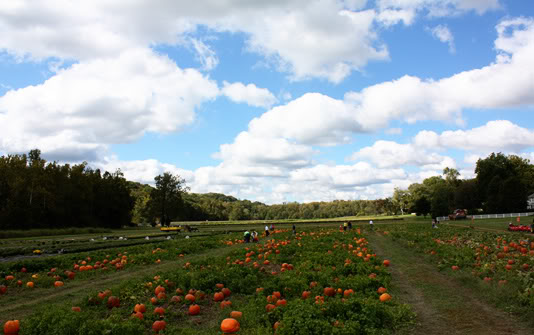 We usually take the kids to the pumpkin patch the first weekend of October, to select our special pumpkin. There were a lot to pick from today at Stuckmeyers.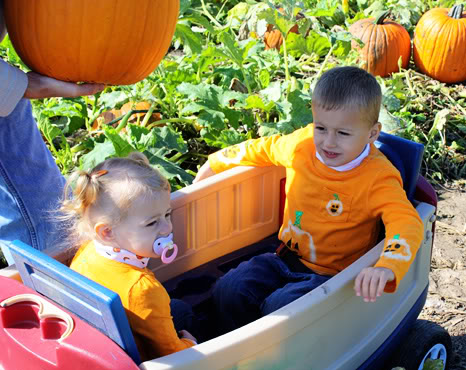 We brought our wagon along, and here are the kids with their cute tie dyed pumpkin shirts on. Jeremi said I should have made matching tied dye shirts for us, but, uhhh.. I didn't want to go overboard. LOL.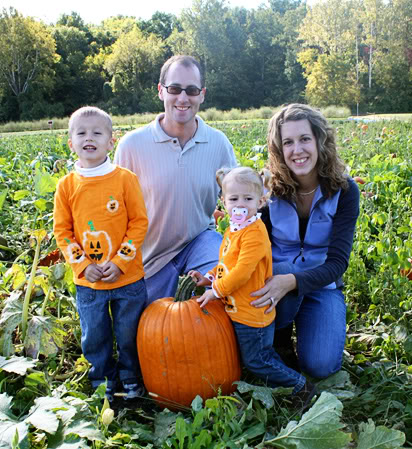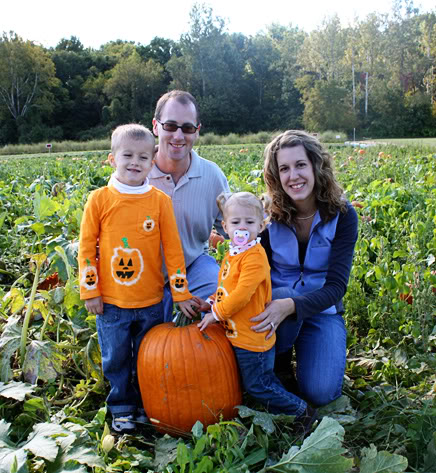 Well, why is it that Jeremi and I are always the only two looking at the camera for these family photos? Haha! But, these didn't turn out TOO bad… I couldn't decide which one was my favorite, so I am posting two of them. 🙂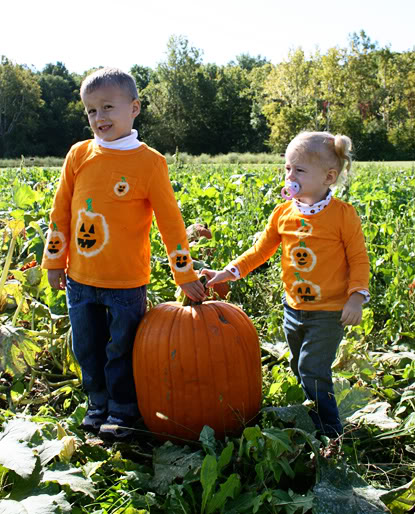 Nathan and Autumn standing by a pumpkin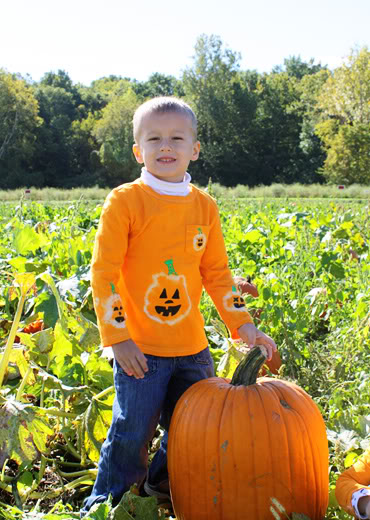 Nathan and a pumpkin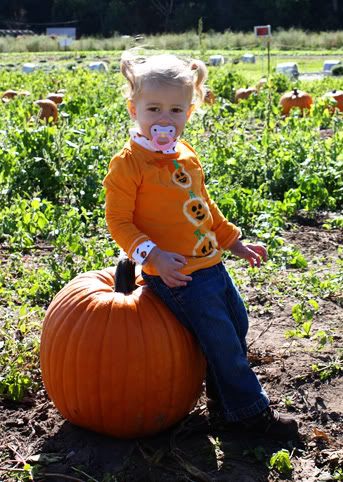 Autumn sitting on a pumpkin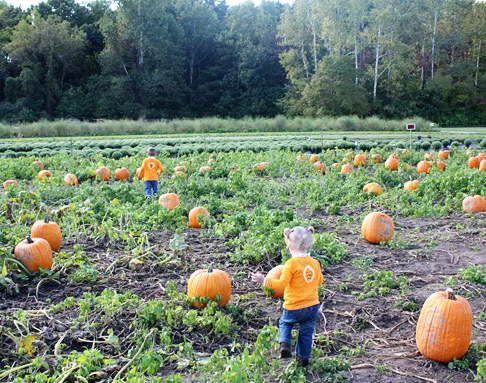 The kids LOVED wandering around the pumpkin patch… Autumn kept tripping on the vines. Poor girl!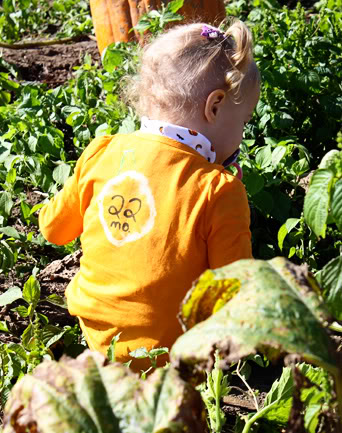 Here is the back of Autumn's shirt, see how I put her age on a pumpkin in the back? Such a cute keepsake!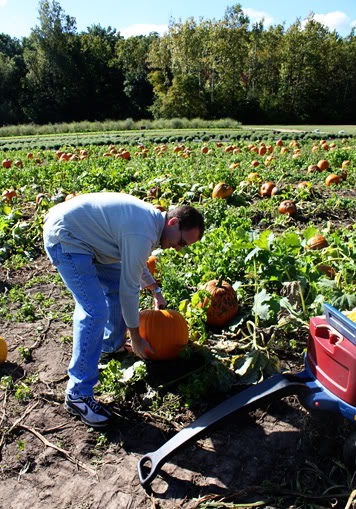 Jeremi picking up our pumpkin that we decided to take home with us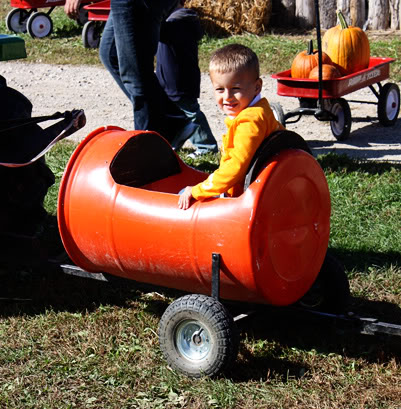 After the pumpkin patch, Nathan wanted to ride on the centipede tractor ride… this was his FAVORITE part of going to the pumpkin patch… that is what he told us 🙂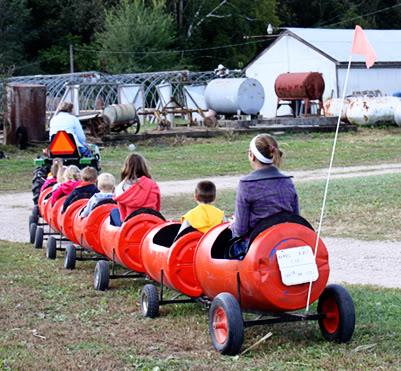 And off he goes…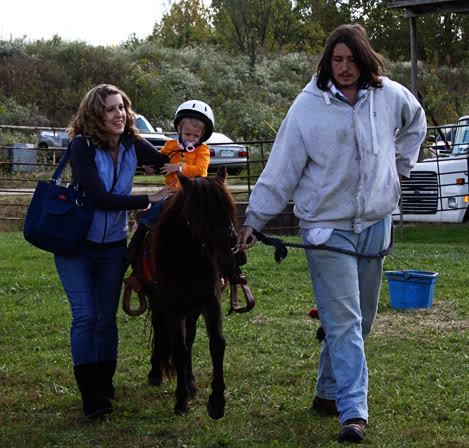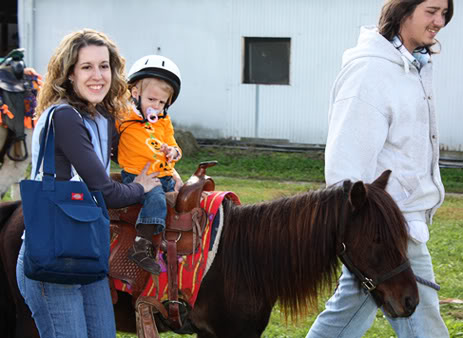 Autumn took her first ride today on a horse… she was very excited, and kept saying yes to wanting to ride the horse. She even let them put the helmet on her. But, once I tried to put her on the horse she tensed up and started to cry. Luckily, she relaxed once the horse started to move, but she was SOOOO tense. She seemed excited again that she rode the horse after I got her off. heheheh. Poor thing! Nathan told us he didn't care to ride the horse this year. Boo! I was a little sad when he said that, but I know he wanted to get to the playground.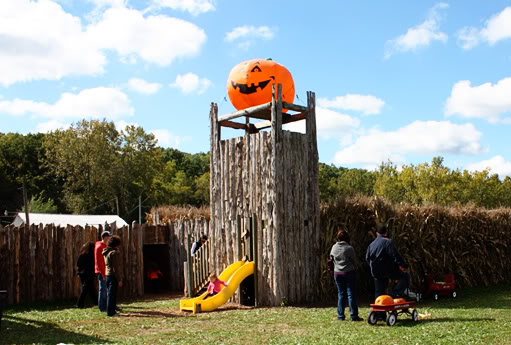 Our next stop was Fort Spooky, and the playground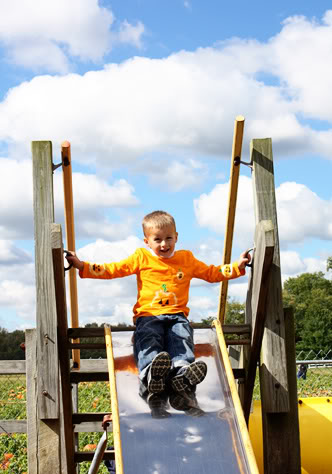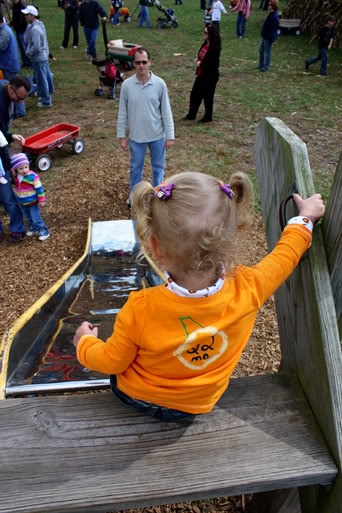 Nathan and Autumn going down the slides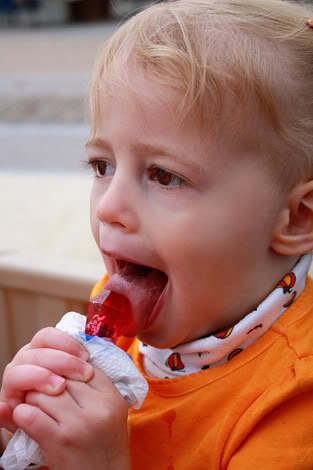 We ended the fun day with some snacks. Here is Autumn with her dream pop.