I signed us up for Breakfast with the Easter Bunny at the Zoo today with my family and it is also Autumn's fist time visiting the St. Louis Zoo. We got lost on the way there and landed up in a really shady area because highway 40 is being rebuilt so we had to go into Forest Park a different way! UGH! And, on top of that we drove out of a thunderstorm on the way there… but, lucky us, it did not storm or rain after we arrived at the zoo. I wanted to nurse Autumn in the car before we got to the zoo but we were running late so she didn't get to nurse! THEN, once we got to the zoo I was following everyone that was dressed up and my Dad said, "Wait, wasn't it in the building over there last year?" So, we went to the WRONG building and had to back track (the zoo is not a small place). Argh, but we got there! Luckily Autumn was GREAT and not fussy and I fed her after we ate and visited with the Easter bunny… I had to nurse her STANDING up in a public bath stall- the worse nursing encounter I've ever had! UGHHhhHHhhh!!! I should have brought a pumped bottle of milk but then I didn't want to get engorged either because I knew we'd look around the zoo for a couple of hours after we ate. So, it all worked out in the end because she slept after I fed her and we got to explore the zoo a little bit.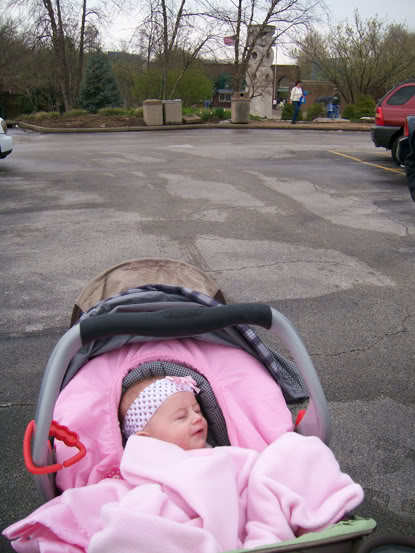 Autumn's first zoo trip! Since she was born in the BITTER cold month of November, this is her first zoo visit! You can see the Zoo sign a ways past her.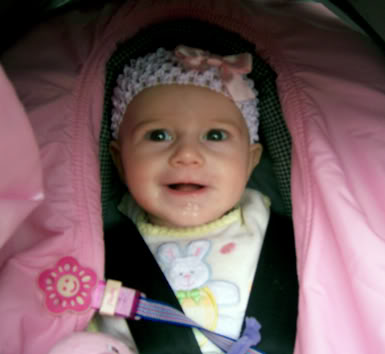 One happy baby girl!!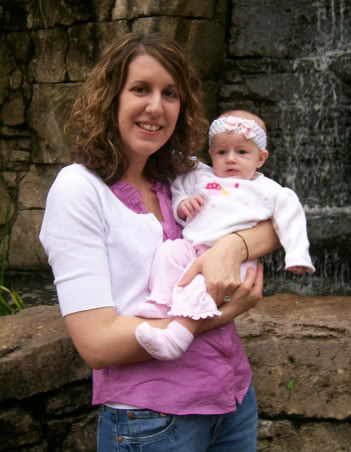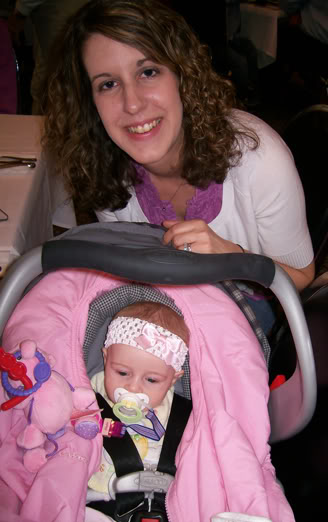 Proud Mommy with her sweet baby girl!!

Jeremi and Nathan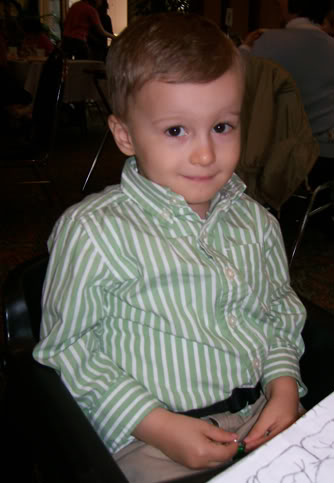 Nathan in all his sweetness… don't let him fool you 😉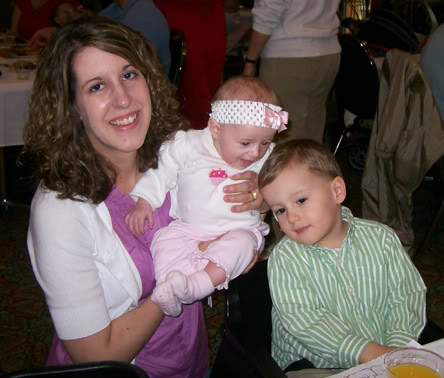 Brotherly and sisterly love…with Mom mixed inbetween.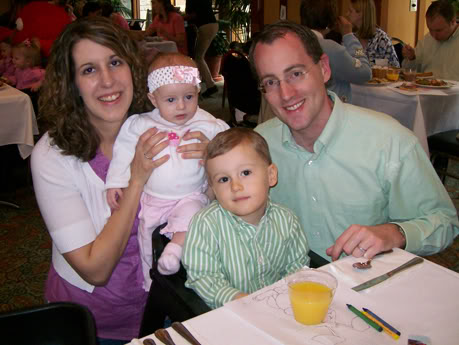 All of us… wow, not a bad picture! Good job, Grandma!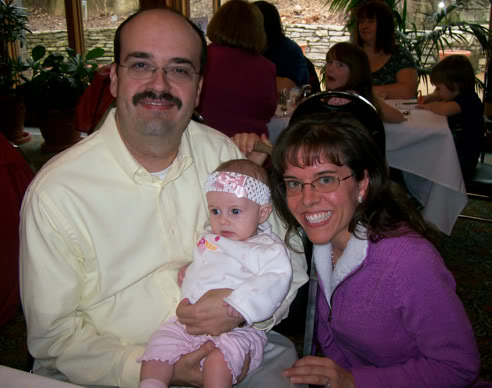 Autumn's godparents- Jeff and Tracy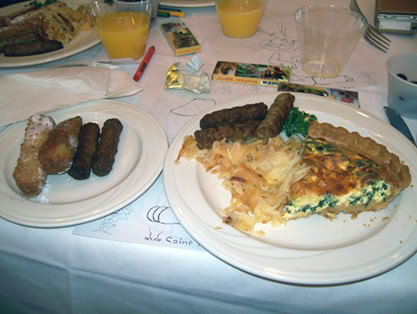 My meal was a spinach quiche, hashbrowns and sausage. Also, rolls and they gave us a little cup of grapes. Autumn got a meal of french toast and sausage. lol. Yeah, Mom ate that. lol.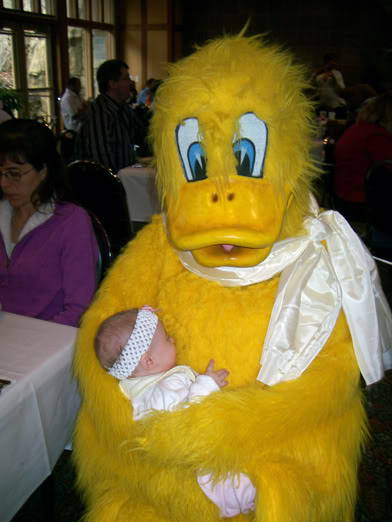 Autumn trying to latch onto a duck. Sigh… this was a little bit embarassing, especially with the table next to us laughing over it. Poor me… I fed her after this…lol.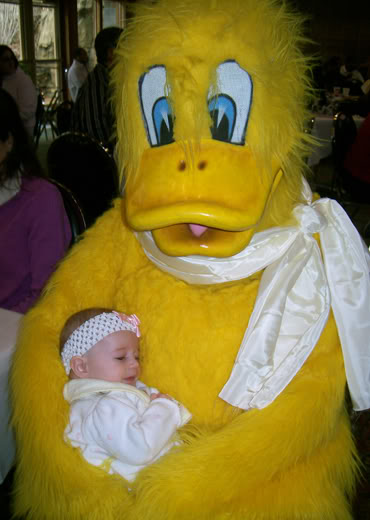 Autumn with Mr. Duck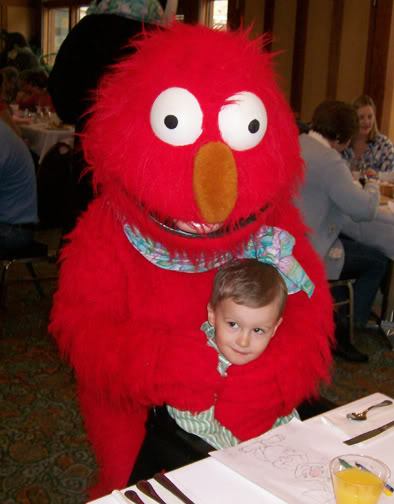 Nathan with… some sort of ugly Elmo?!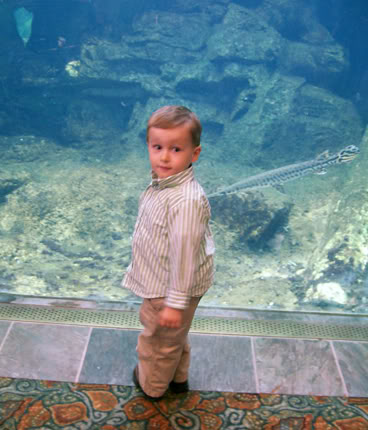 Nathan by the aquarium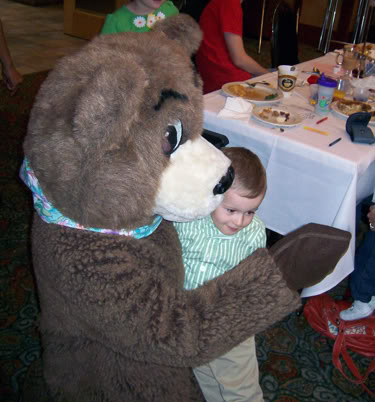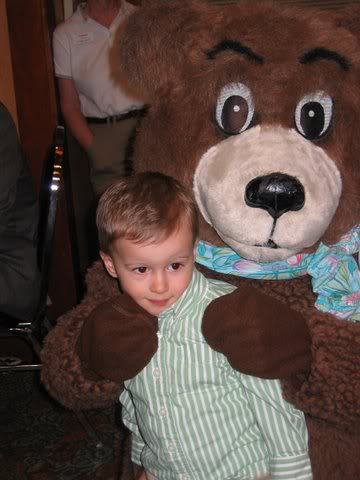 On our way to the Easter bunny, Nathan's favorite stuffed animal Brown Bear came to see him!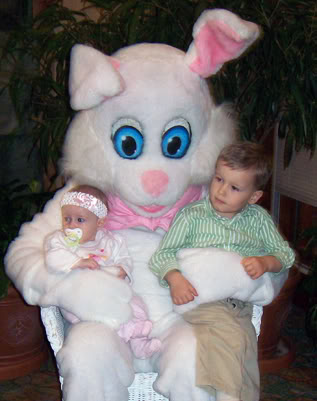 Oh why can't they be excited- its the Easter bunny!!!!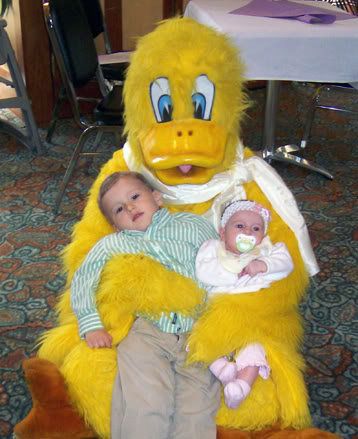 Mr. Duck came over again and snatched both the kids. Hmm- maybe I've found myself a new Friday night babysitter?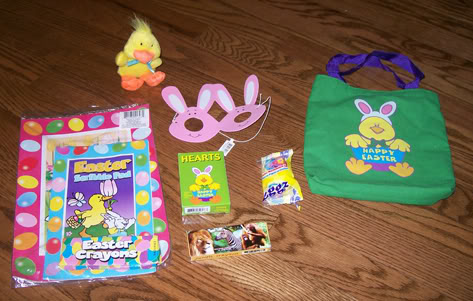 Nathan's goody bag that the Easter bunny gave him. And, can you believe we still stopped by the gift store after he got this?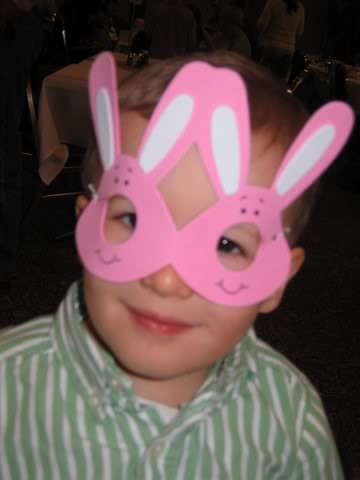 One of the goodies in Nathan's gift bag from the Easter bunny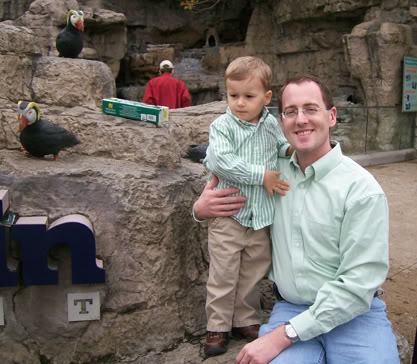 Jeremi and Nathan before we went into see the penquins.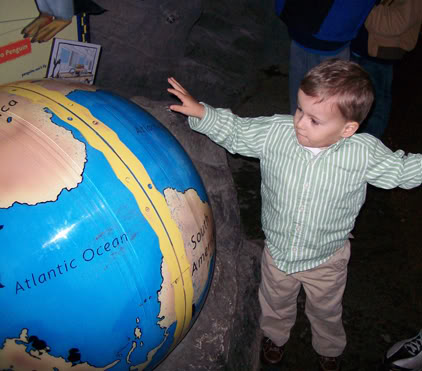 Nathan spinning the globe ball in the penquin house. I have a picture of him spinning the same ball from 2 years ago but I can't find it… grrrr.