I decided to take Autumn to Kiddie Kandids inside Babies R Us today for her 6 month pictures. Autumn does not like pictures so I only bought one pose- luckily it is a cute one and shows off her cowgirl hat and outfit! I have a Pottery Barn frame that holds a wallet photo for each month for the first year that I did for Nathan and I am making one for her.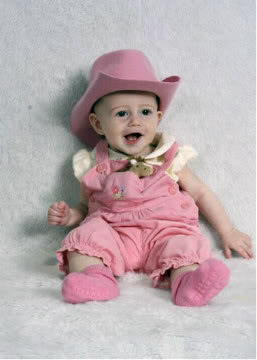 This is the pose that I bought, it is so adorable!! This outfit was the first outfit I bought for her while I was pregnant.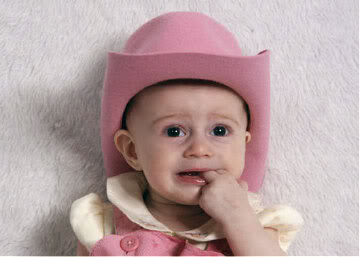 This photo shows how much she hates pictures places. lol.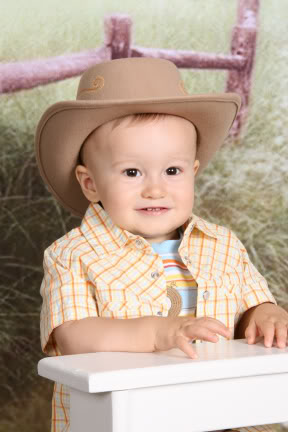 And, here is Nathan with his cowboy hat on for his 1 year photos. Aww!