It is hard to believe that Nathan turned 3 today and that he will be in preschool and out of diapers by the time his next birthday rolls around. It seems he is growing up too fast and sometimes I wonder where does time go? I love watching him grow into a mature individual and it seems some of the terrible two's have been dissolving into a terrific 3 year old.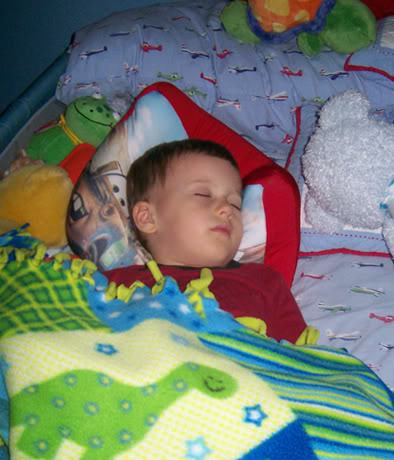 Here is my baby on his last night of being a 2 year old.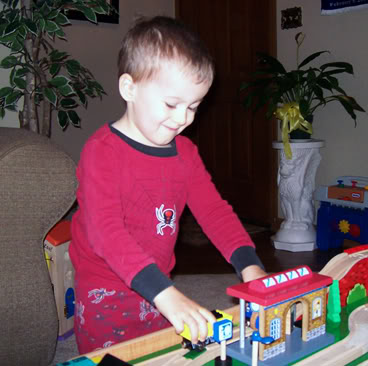 When Nathan woke up we sang Happy Birthday to him and then we had him come out into the Living Room to find his big gift from Dadda and Mama- a TRAIN TABLE! He was so excited! Then, while we were all starting to eat breakfast he got sick and threw up 3 separate times and even laid in bed for an hour. I was so afraid we were going to have to call off the opening gifts party that we had scheduled for the Grandparents. Luckily, it must have just been a little stomach bug or something that he ate because he got out of bed and was fine. Whew!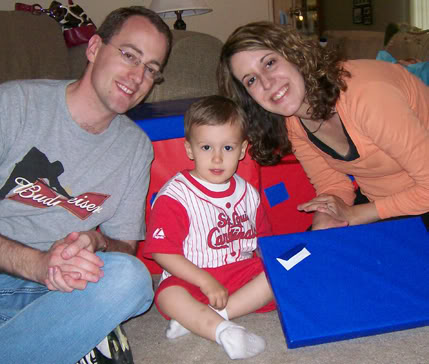 Here we are with Nathan infront of his gifts. I was so lucky as Autumn fell asleep in her swing while we were able to open all of his gifts. We opened gifts from my parents and from us since we did not want to lug them all to the train store party that we had yesterday.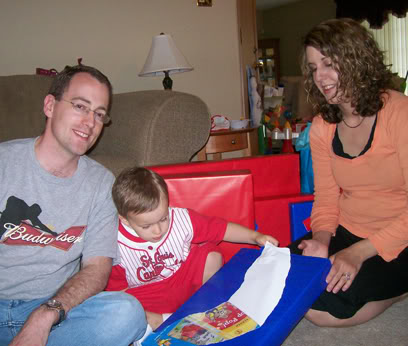 Nathan is FAST at unwrapping his gifts…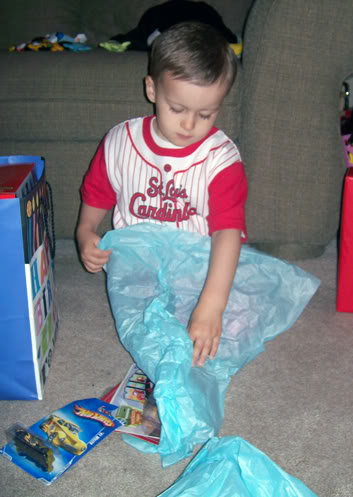 Nathan had to double check all of the tissue paper to be sure there was not a gift he had missed hiding out in any of it. He was very thorough and it was so fun to watch!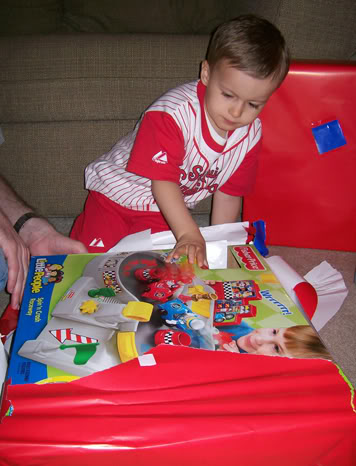 Nathan was so excited about his Little People racetrack from Grandpa and Ma.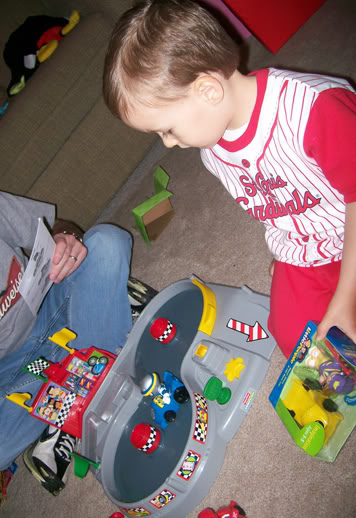 Nathan asked Daddy to set the racetrack up right away! It was a little noisy so good thing it did not wake Autumn up.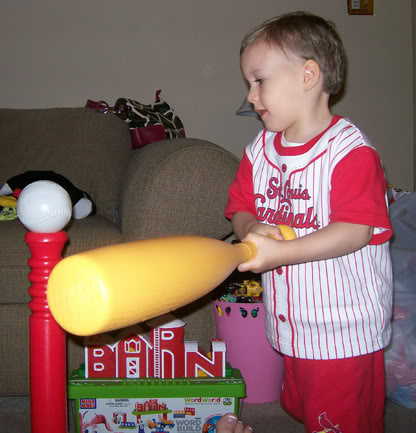 Nathan got a t-ball set from Dad and Mom and we QUICKLY learned that this is an OUTDOOR toy. He was better at swinging and hitting the balls off it then I thought he'd be… he could definitely break a picture frame or something with that thing! lol!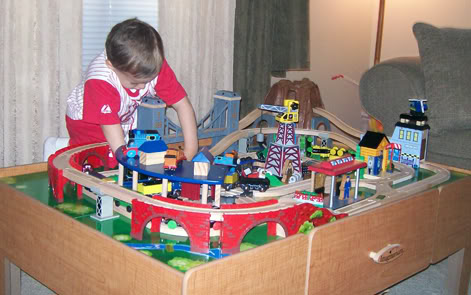 Nathan's favorite toy was still the train table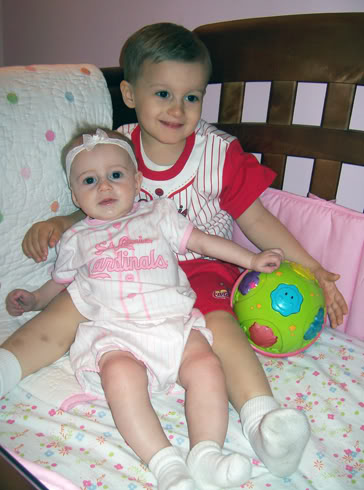 Autumn woke up and I had to get a picture of the kids in their matching Cardinal's Baseball outfits.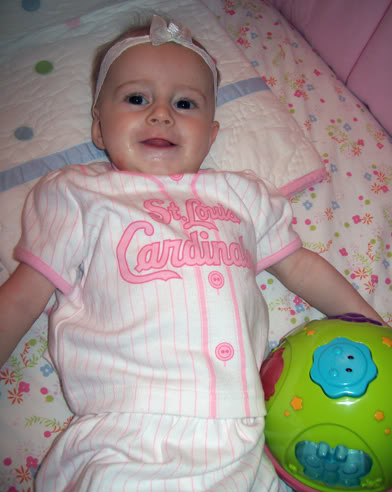 Isn't she the sweetest thing ever?
After we had my parents over to open gifts, we headed to JCPenney's to have Nathan's 3 year photos taken. Please click here to see his 3 year pictures.