Ok, I know, I know, I have been posting a lot of pictures of Autumn lately, but, the girl is doing something new every day!
Lately, she has been sitting up in her baby tub all by herself. Today I had to snap some pictures of her sitting up in the water.
This one is my favorite… and, look at those two little teeth!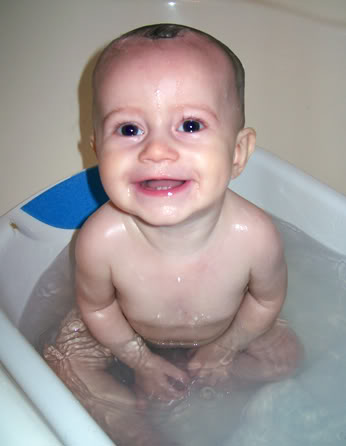 Earn Amazon giftcards by searching the web with Swagbucks!