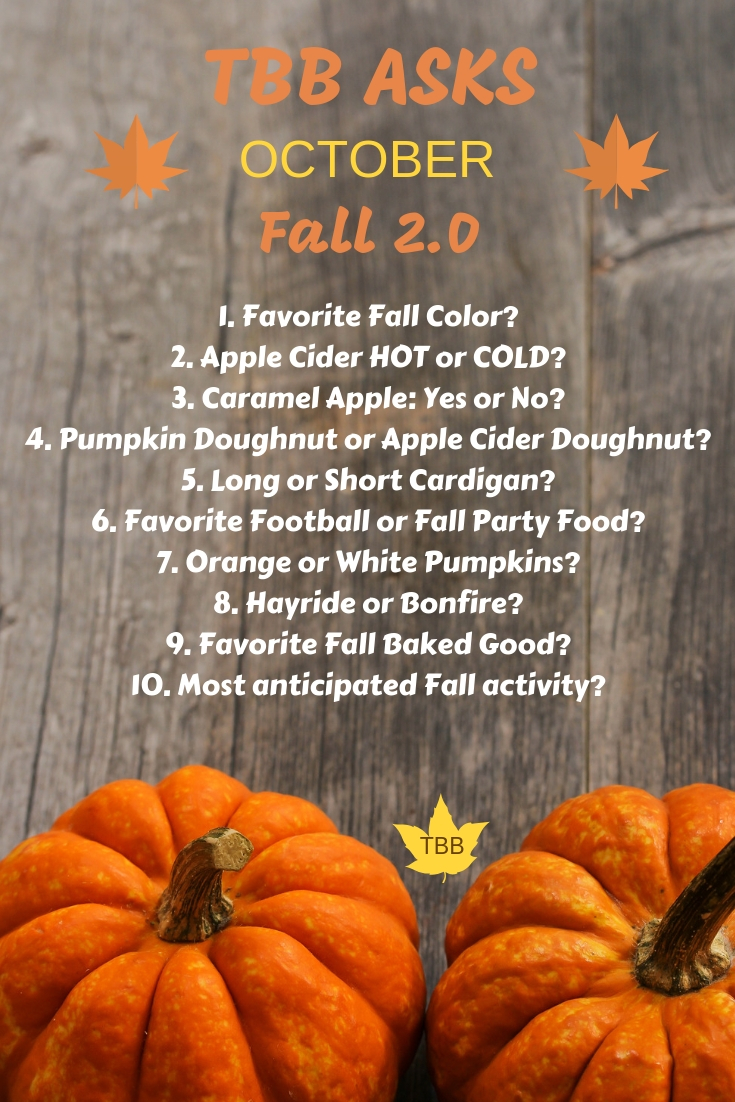 How is it October already? I feel like September passed by so quickly and it felt like August, with the temps in the 90's for most of the month. I couldn't resist joining The Blended Blog ladies today for their fun Fall Q&A session!! Fall is my absolute favorite season!
Favorite Fall Color?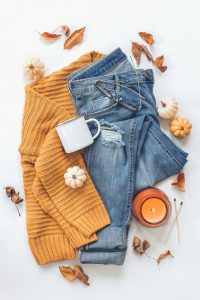 Pretty much ANY of them. 🙂 I love any natural Fall color that can also be found in nature.
Apple Cider HOT or COLD?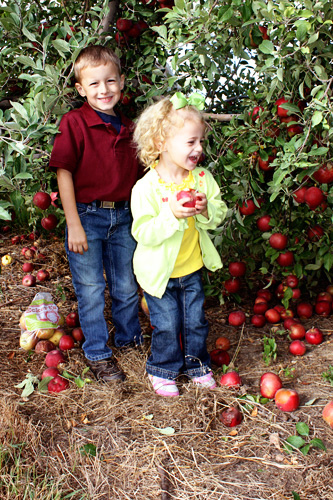 I think it depends on the temperature outside. There can be some rather hot Fall days here in St. Louis. I really like the Apple cider that they have at Eckerts, an orchard here outside St. Louis. Talk about a blast from the past, here is Nathan and Autumn from one of our trips to Eckerts. Autumn has golden blonde hair still.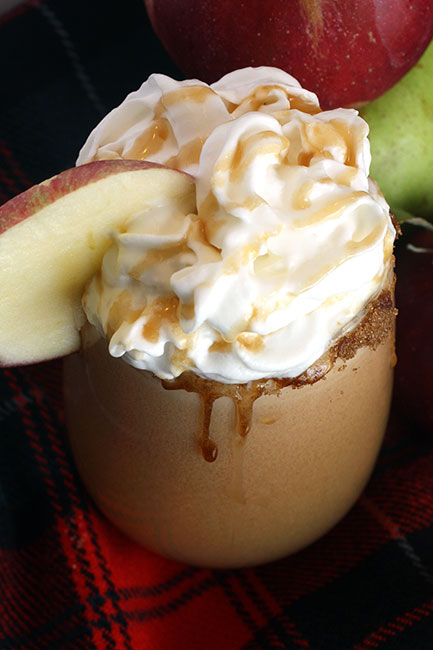 I did do a 'fancy' take on apple cider with my Creamy Caramel Hot Apple Cider during my 12 Months of Drinks series back in 2015 (anyone been following me long enough that they remember this series?). I make this EVERY year. It is SO memorable, you'll want to make it all Fall long. Seriously. Just make it. #thankmelater
Caramel Apple: Yes or No?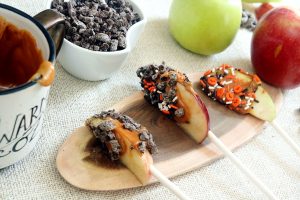 YES!! I love caramel apples. I remember going over to my Grandma's house after we had finished trick or treating as a child and she'd always have some hot melted caramel in a fondue pot and we could dip cubes of apples into it. Just plain and simple and it was always a nice warm treat if it was a cold night out. Last year I shared a post (and video!) on Fall Caramel Apple Dipper Sticks.
Pumpkin Doughnut or Apple Cider Doughnut?
SADLY, no!!! There is an old time bakery on the way to the kids school and I saw on their sign last week that they had pumpkin donuts. I was so excited! We went in there last Friday after school and they were all out of them! Boo! I'd really love to try an apple cider doughnut, too… but, I'm not sure where to find them at? Krispy Kreme and Dunkin' Donuts just don't have these flavors! Maybe I need to check out an actual donut place?
Brian and I are going to have a lunch date this week and we are going to a place that has THE best pumpkin pancakes, The Original Pancake House. Yes, breakfast for lunch when there is pumpkin involved. #ibleedpumpkinspice 🙂 When I was marathon training, my training group introduced me to SO many new (to me) breakfast places!
Long or Short Cardigan?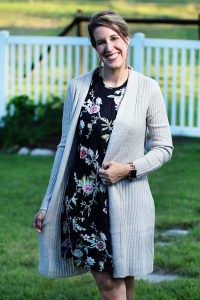 This is my newest cardi, which I shared in my Stitch Fix reveal post last week. I would say I'm more into cardi's that are 'waist length' or 'cover my bum length'. 🙂 Any longer than that, I sort of just think of them as dusters. This cardi that I purchased is a little thicker than my normal cardis and it is a little longer. But, I love it!!!
Favorite Football or Fall Party Food?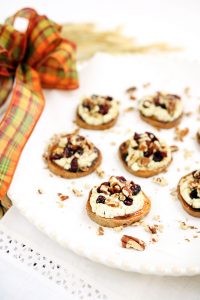 I'm not a football fan! I know a lot of you are… at one time we did have the Rams football team in St. Louis, but we lost them. Although, I do love Fall foods and Fall parties! I pin A LOT of Fall foods to my Fall Foodies board on Pinterest. I also recently shared this Sweet Potato Goat Cheese Rounds, which is the perfect Fall recipe and it is delicious!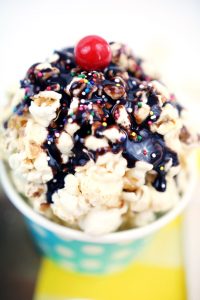 These Popcorn Ball Sundaes are pretty scrumptious for Fall parties. A sweet and salty combo that will please kids and adults alike! My kids love these for Fall movie nights.
Orange or White Pumpkins?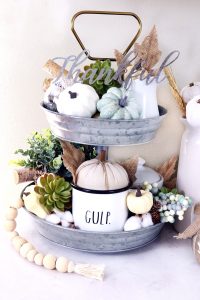 We have all white pumpkins inside our home! I just shared a couple of Fall decor posts of our newly renovated farmhouse style kitchen here and here. But, I do add more color in our Fall porch decor, I think it just pops more from the street. But, I've thought about going all neutral on the outside decor next year… maybe. 🙂
Hayride or Bonfire?
Hmm… I don't do either of these very often. I think I do like a nice big bonfire, to mingle with friends and enjoy some alcoholic beverages. 🙂 Just a nice way to unwind.
Favorite Fall Baked Good?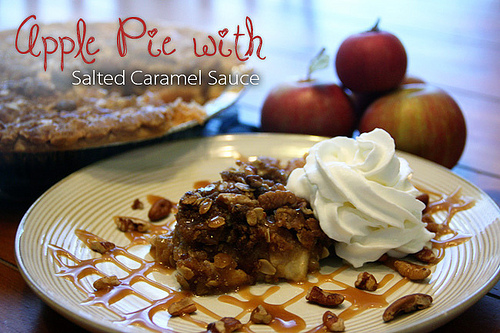 This is Apple Pie with Salted Caramel Sauce an oldie, but goodie (I posted this in 2013!)… but, it's my absolute favorite pie to bake in the Fall! SO good. Lots of flavor in each bite that makes you want to keep the fork moving. 🙂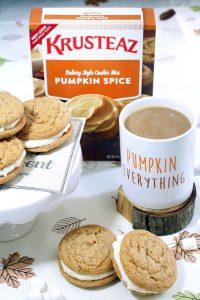 I shared this Pumpkin Spice and Marshmallow Whoopie Pie recipe last Fall. DELICIOUS. 
Most Anticipated Fall Activity?
When Starbucks announces their #PSL. Ha!! Ok, maybe I shouldn't put this on the top of the list. 😉
Autumn's Birthday 🙂 Although, the girl will be TEN this year. No more kids in single digits. That's just. Something I can't think about right now. Moving on…
Brian and I have our anniversary in October. I am SO excited about our anniversary weekend! We are staying at a local bed and breakfast for 2 nights, we're doing a carriage ride at Tower Grove park and going out to dinner both nights… plus, of course a delicious breakfast each morning AND there is a jacuzzi in our room. I just love spending time with Brian, I'm really looking forward to it!
Thanksgiving is always pretty delicious 🙂
Other than that… We don't really have any Fall traditions. We used to go apple picking every year, but it is so hard to schedule anything on the weekends anymore. The kids have SO many activities (and may I say it… homework). It's kind of a bummer, but it is just how it is right now. When they were itty bitty, we had so much more control over our schedule and we could do more family things on the weekends.
I got called for my first Jury Duty this October, which I'm a little nervous about. I'm just not sure what to expect and it is going to be a little tricky with me not being able to take the kids to where they need to be… so, hopefully it'll be one day at the max. And, hopefully I can bring a book or something to read!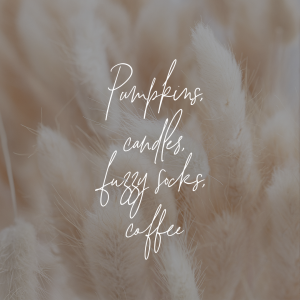 Well, that is it!! I can't wait to read everyone elses Fall posts, because Fall is so fun! 🙂 Happy Fall!
SaveSave