Nathan is sooo silly. I did the little YMCA song and dance for him today and it is so funny to see him recite it back. At the end of the song he says, "Y-M-C-A-A-A-A!"
Today's swim class went really well and Nathan is just a little fish in the water, he is smiling from ear to ear the entire class. He saw a bigger kid jump into the water like a cannon ball and his eyes got so big and he pointed and started telling the teacher he wanted to do that. Of course, when she gave each kid a chance to jump in, he was too excited he could hardly do it! heheh!!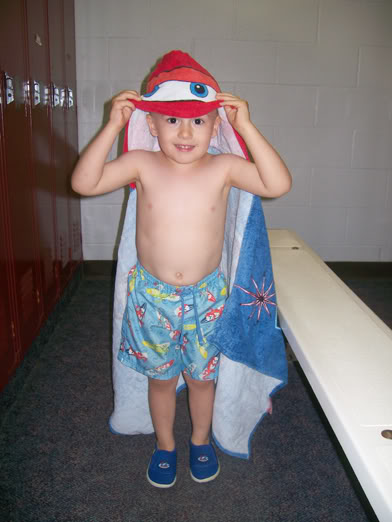 In the locker room before class. I swear, Nathan's feet must be growing because his swim shoes and crocs are starting to get a little tight. Its about time, because he wore them last summer! Saved me money, but I guess next year I'll be buying new! Don't you just love how he's posing with his towel?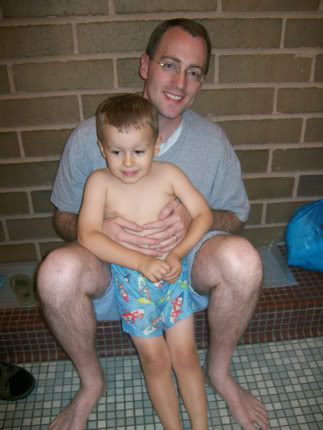 Nathan with Daddy before hitting the water.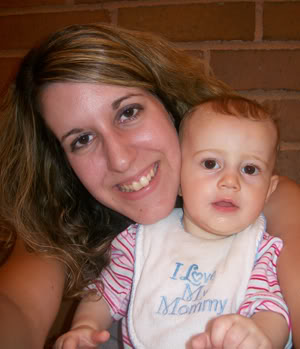 Me and Miss Aut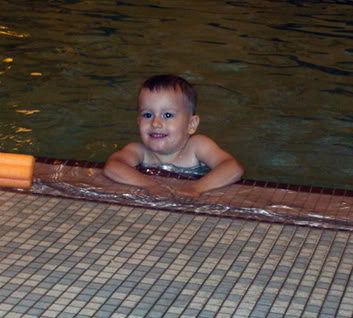 Nathan in the water- see that big goofy smile he has?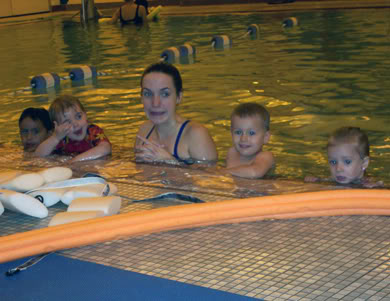 Nathan's class – Miss Sarah (the teacher) is wonderful with the kids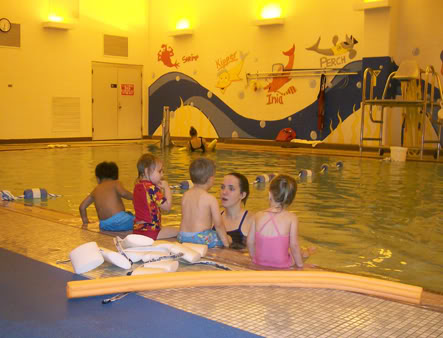 Another picture of the class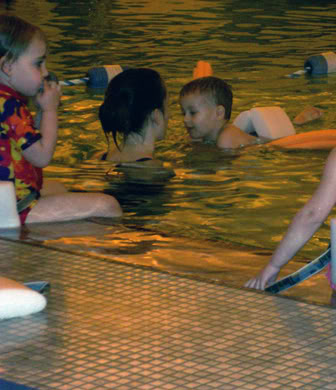 Nathan swimming with a noodle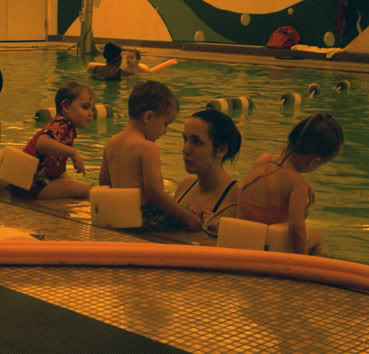 Nathan jumped into the water without Miss Sarah's consent just one time this class, and he got a little lecture. Heheh!!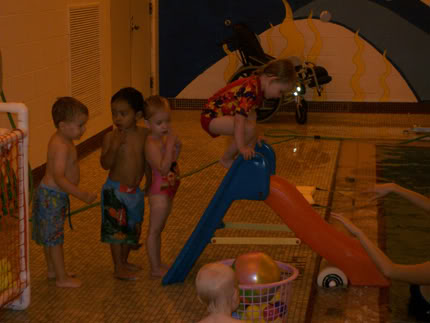 All the kids got to go down the slide at the end of the class.