After Jeff and Tracy's party, Nathan and I went to the Halloween party at the library while Miss Autumn got her beauty sleep for tonight.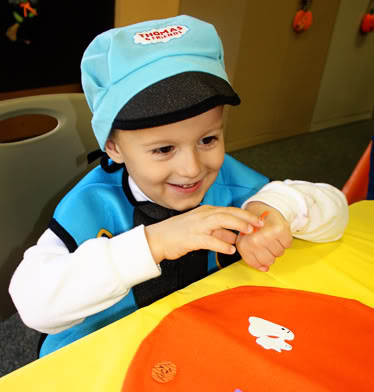 I was amazed when Nathan got excited about doing a craft! He always tells me he hates crafts! heheh!!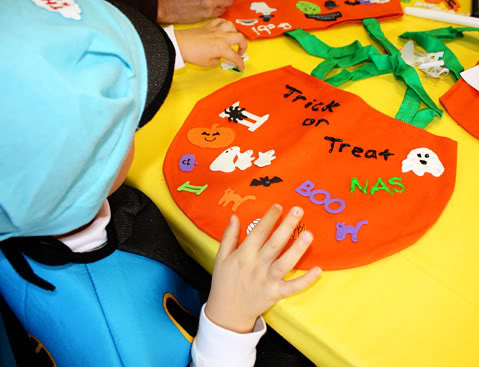 Nathan did this entire pumpkin by himself, I did do the painting but he stuck lots and lots of different Halloween stickers on the pumpkin. When I told him we were done, he said noooo and wanted to continue sticking more on his treat bag! I was excited that he got so excited about a craft for once! heheh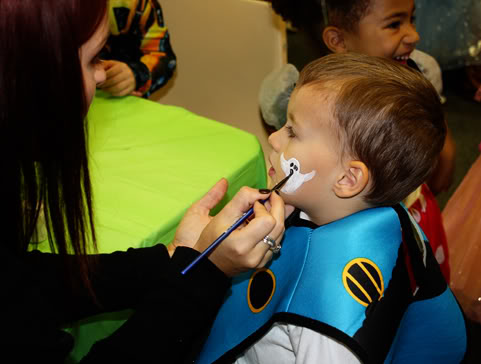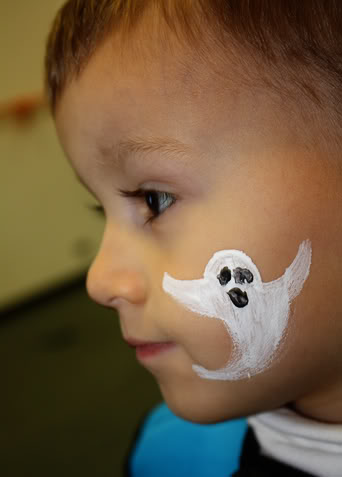 And, Nathan got his first face painting! I asked the lady if she could do a train, but she said that they only do 6 different paintings, otherwise each kid would ask for something different. Oh well! I tried!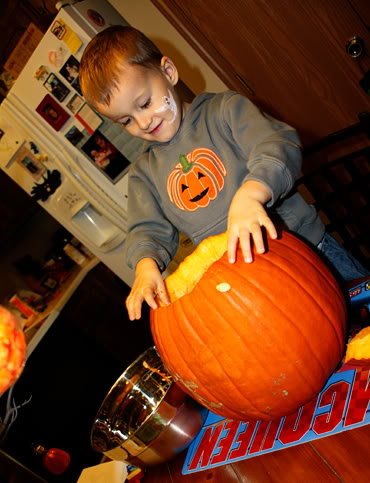 Then when we got home, we had to carve our pumpkin! Nathan really wanted to see what the inside of a pumpkin looked like!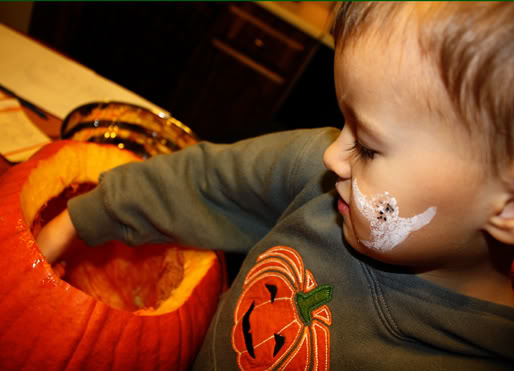 Last year he was not AT ALL excited about helping me clean the pumpkin out, but this year… to my surprise… (because, Nathan hates anything messy!) he reached in!!!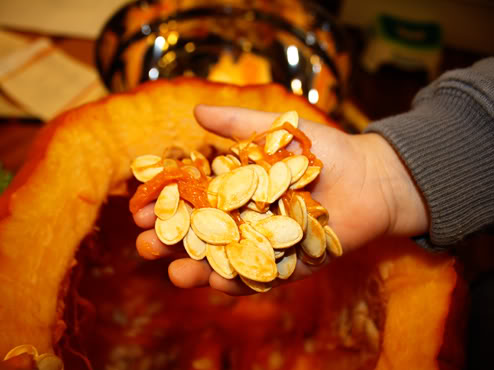 And pulled out lots of pumpkin goo and seeds! We had fun!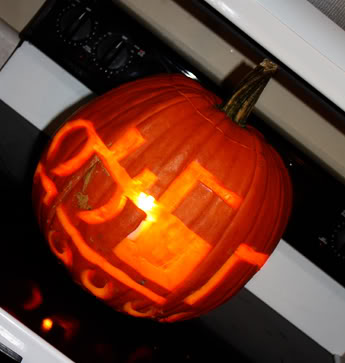 Of course, after we cleaned it out, we handed it over to Daddy so he could carve a pumpkin train! Oh boy!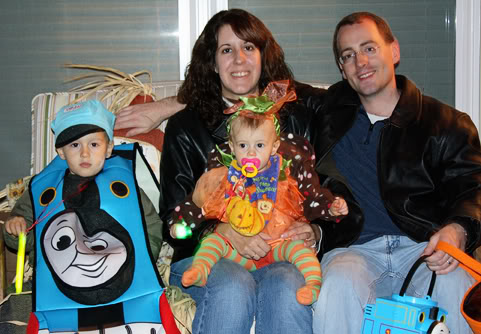 Before trick or treating!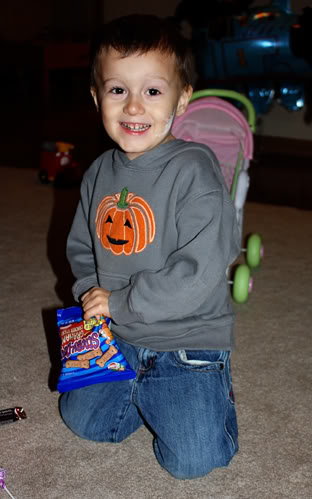 Nathan after trick or treating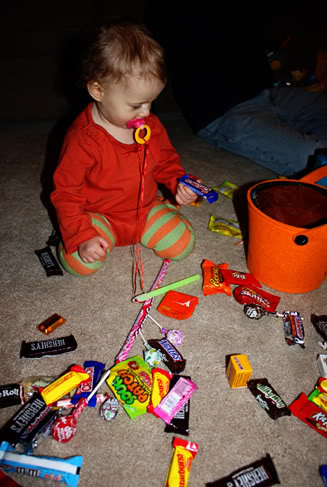 Autumn in the big pile of candy after trick or treating
Earn Amazon giftcards by searching the web with Swagbucks!