Hey everyone! I am getting this post up a little late, because this has been a busy week! My husband has been out of town and I've just had a lot of projects to work on. I feel like I'm still trying to get caught up/organized from Christmas, does that sound crazy? Or is just me?! So, let's get this Friday Five started:
One – Entenmann's® 120th Birthday + Giveaway!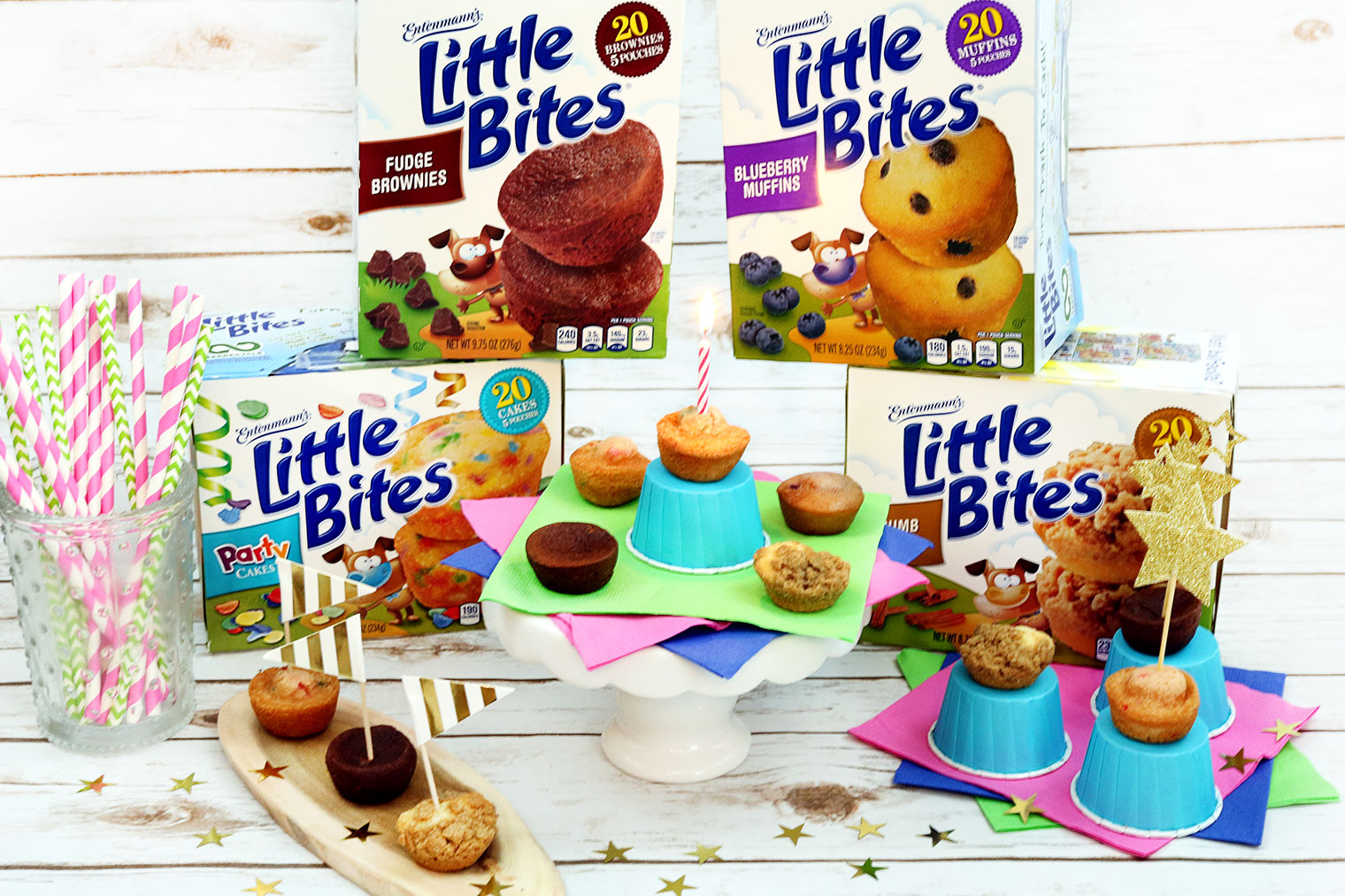 Did you know that it is Entenmann's® 120th Birthday? That is a long time! I know that I enjoyed their snacks as a child and now my kids are enjoying them, too! Entenmann's® was kind enough to send me some coupons for their Little Bites® and WOW… there is a variety of flavors, such as Party Cakes (with confetti!), Fudge Brownies, Blueberry and even Crumb Cakes. I set up this cute partyscape to surprise my kids with after school! You'll see that I even lit a candle on one of the confetti cakes!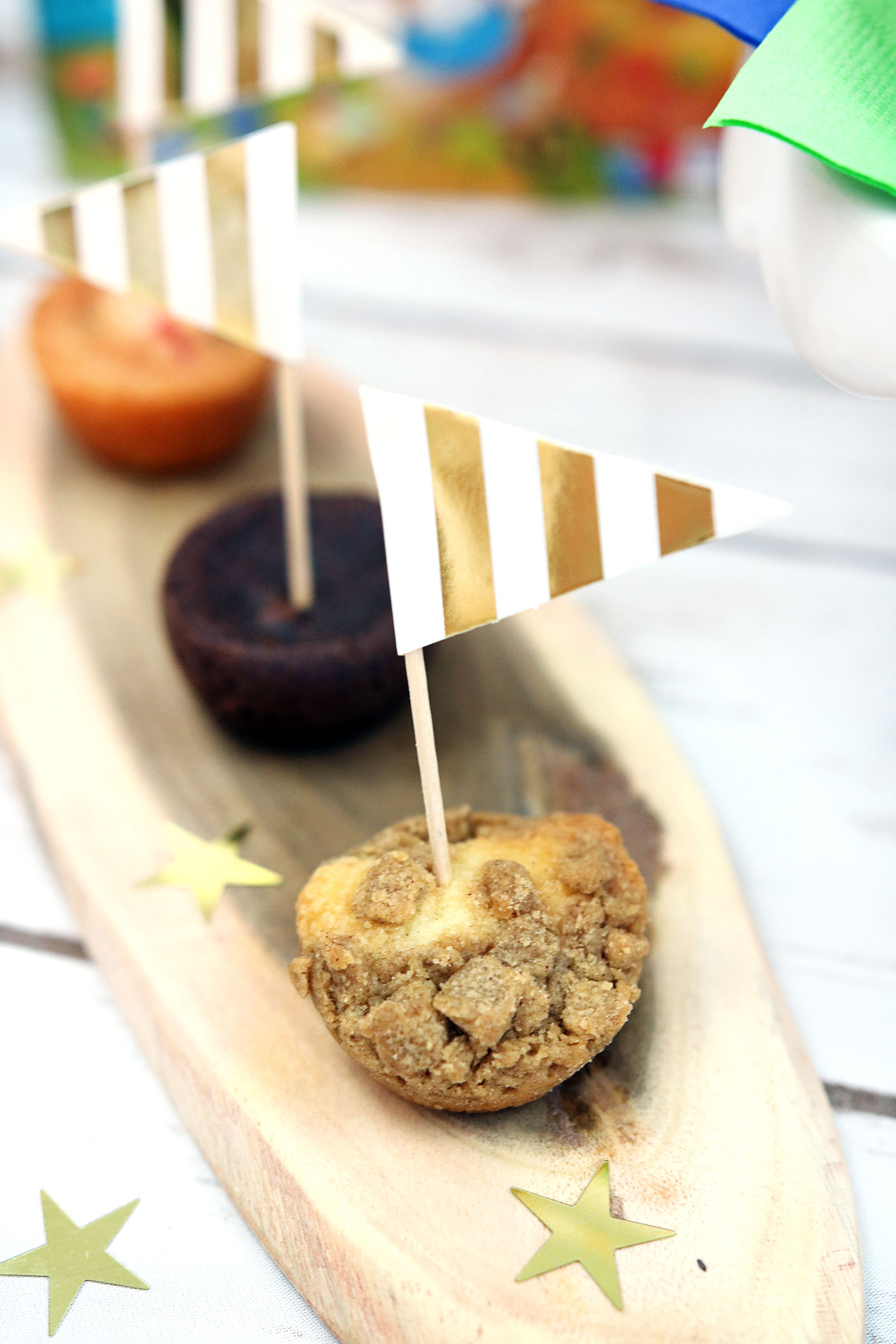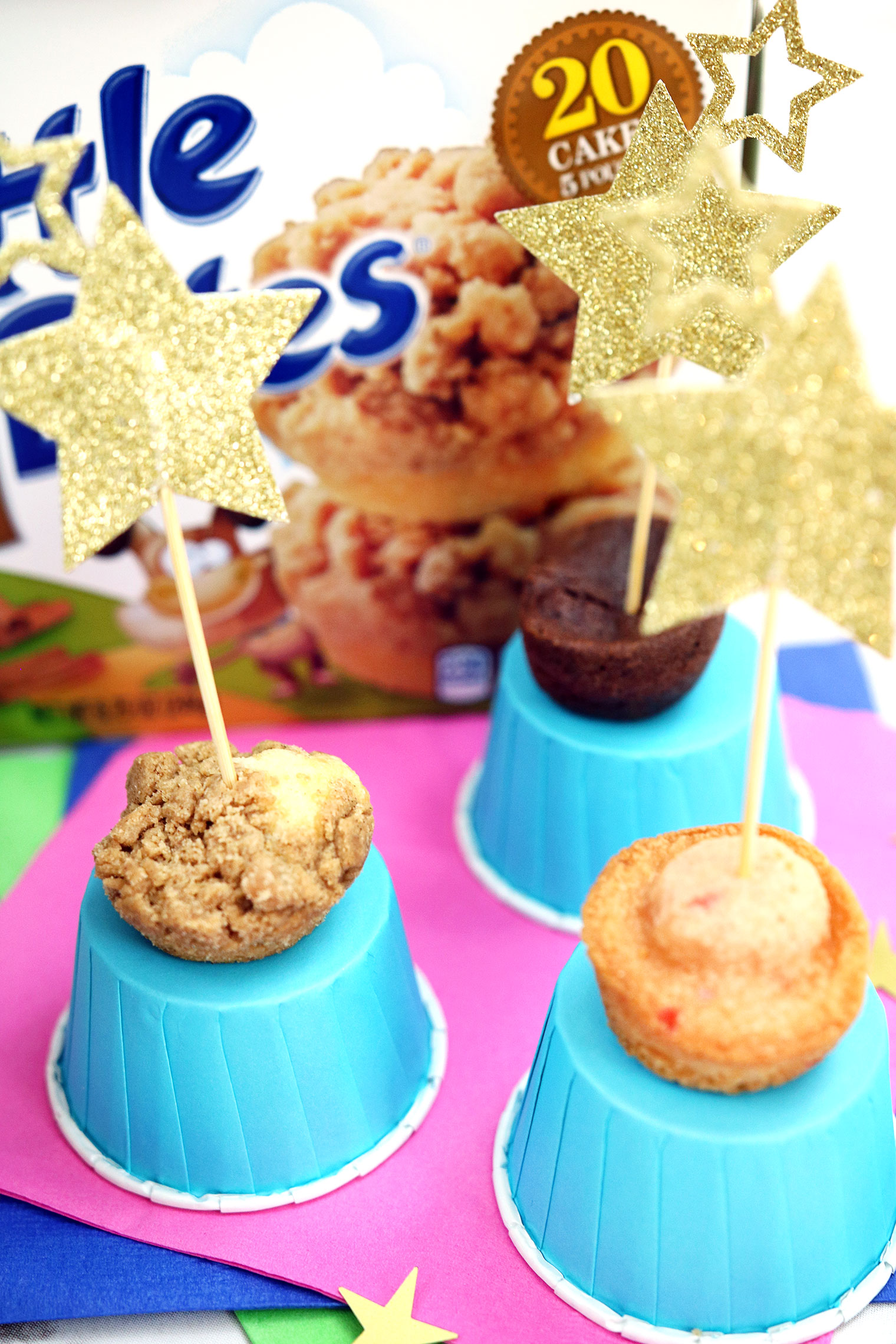 In celebration of its 120th birthday, Entenmann's® is inviting its fans to enter the "I Sing on the Cake" national sweepstakes for a chance to win sweet prizes!
Prizes include:
An Ultimate Birthday party featuring a performance from the world-famous Harlem Globetrotters for the winner's friends and family
Four days and three nights of family fun in New York City with four Grandstand Tickets to the 2018 Macy's Thanksgiving Day Parade
120 winners will receive free Entenmann's® for a year
3,000 winners will receive a coupon for one free Entenmann's® product
From now until March 31, you can enter, and see official rules at,  www.entenmanns120birthday.com.
To receive a second entry and to make the milestone even more memorable, fans are invited to sing "Happy Birthday" to Entenmann's® on Instagram or Twitter using #entenmanns120 and #promotion or uploading directly onto the Entenmann's®Facebook page.
For every video submitted, Entenmann's® will donate $1 to the Give A Note Foundation, up to $10,000, to share the gift of music with children across the country.
You can find information about the "I Sing on the Cake" sweepstakes on specially marked packages of Entenmann's® fan-favorites including Entenmann's® Donuts, Entenmann's® Little Bites® and Entenmann's® Minis Golden Cakes.
Follow Entenmann's® on Facebook, Instagram or YouTube. You can visit the Entenmann's website HERE.
I'm also hosting a GIVEAWAY (you'll find it at the BOTTOM of this post, so SCROLL down!) and Entenmann's® is providing the winner with a $25 Visa gift card and (3) coupons, each valid for a free Entenmann's® product.
Two – Drinking More Water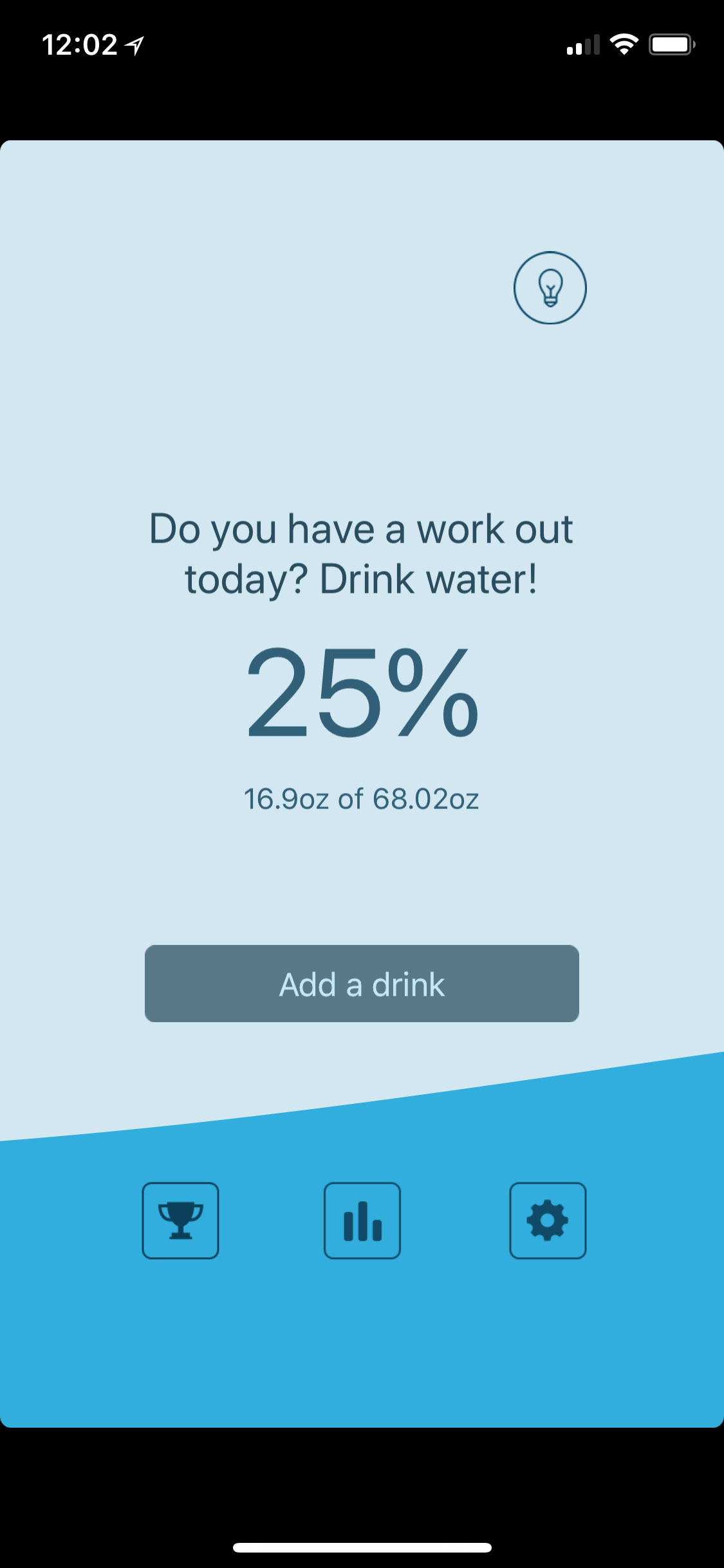 In 2018, my goal is to eat healthier! Each month I'm going to select a theme for the month and then I'll build upon those each month throughout 2018. For January, I decided I want to build up to drinking 3-4 16.9 oz bottles of water a day! I don't drink enough water, so I thought this would be a perfect goal. My friend Lauren from Mom Home Guide and her daughter are also trying to drink more water and she recommended the My Water app to me. It is fun, because I can see how much water Lauren is drinking on it! Another goal this month is I'm trying to remember to take my daily vitamin everyday. I have gotten bad about remembering to take it consistantly. I used to love those gummy fruit snack vitamins, but then Brian told me that they really don't have as much in them as a regular vitamin that you swallow! Bummer! So, I'm back to the ones that aren't like candy! Lol! It's hard to be an adult sometimes!
It's getting close to February and I think for that month, I'll continue to drink more water, but I also want to try drinking a morning smoothie packed with either veggies or fruit (or maybe both!) for breakfast every morning, instead of grabbing my usual protein shake.
Three – Cathe STS Fitness Challenge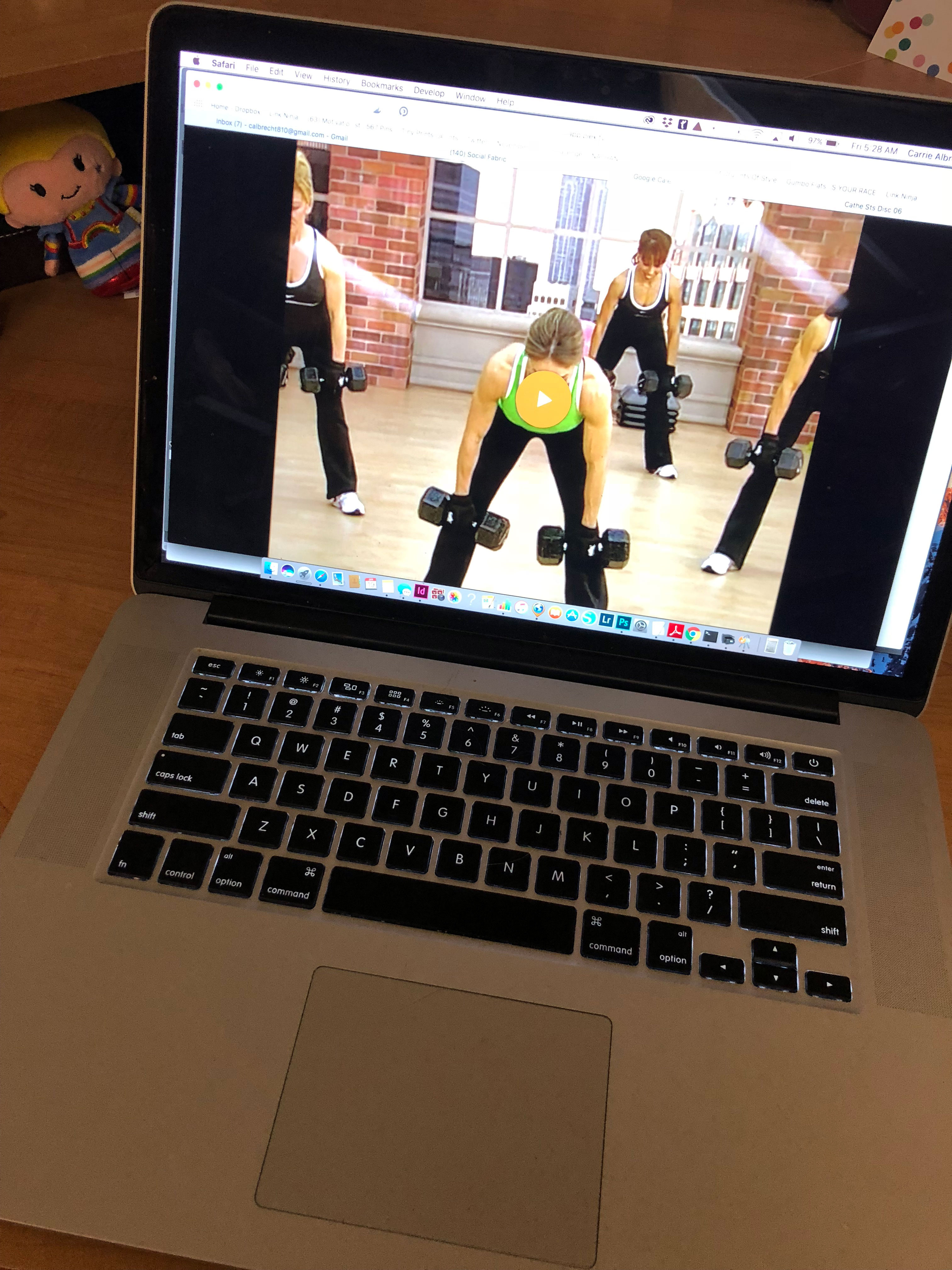 I've been a little burned out on running since I finished my FIRST marathon (Chicago marathon) in 2016! I've ran two half marathons since then, but when Spring training started to approach this year… I just didn't want to do it! I started looking into ideas for something ELSE, but to where I could still run some. I decided to jump on Cathe's STS Fitness Training! I got the videos electronically, so that I can bring my laptop downstairs and workout in my husband's weight room (eek!) and it has worked out REALLY well! It is a M, W, F workout program and each workout is about 50-55 minutes long.
What I love is that Cathe is 53 and she is in better shape than I'll ever be!!! She is one strong lady! She also has a pleasant voice (ahh, nice to have a break from Jillian's shouting voice) and she came up with a DIFFERENT workout for EACH and EVERY video in this series!! The program is 12 weeks, but you get a 'rest week' after every 3rd week. So, it is really 15 weeks long. She also recommends cardio 2 days a week, so I plan to run on T and Th and then I'll take the weekends off from working out. I plan to run 3 miles on T and Th, but on the off weeks I may run my usual 17 miles a week that I used to do! I am a little nervous to 'loose' my runners legs and also my ability to run long distance, BUT I think if I feel refreshed after this… I may just sign up to train for a fall half marathon later this year. We'll see!
Has anyone else done this fitness series?!! Even better? It is PERFECT for guys, there is a lot of reviews from men that love this fitness program on her site! My husband is even joining me downstairs every morning at 5 a.m. to workout to this program! I hope I see some results. I am pretty weak when it comes to weights and it is amazing how weak my core is just from running for 8 years and not doing many weights!
Four – Andrea's AH-mazing Recipes!
I tried these two recipes last week from Andrea at Living on Cloud 9 and they are DELICIOUS. The Stout Beef Stew was SERIOUSLY the best beef stew I've EVER had and I am not kidding!!! What is nice about these two recipes is that the Stout Beef Stew requires you to cook bacon and then you just use the bacon dripping to sear the meat in… then, you can save the bacon and use it later in the week for the Chicken & Bacon Alfredo Roll-Ups. Two DELICIOUS meals in one week! I've now stalked Andrea's Recipes area on her blog, because I'm going to have to try some more of her recipes! But, seriously tho… TRY THESE and then let Andrea know how much you loved them!
Five – ColorBlock Sweatshirt Hoodie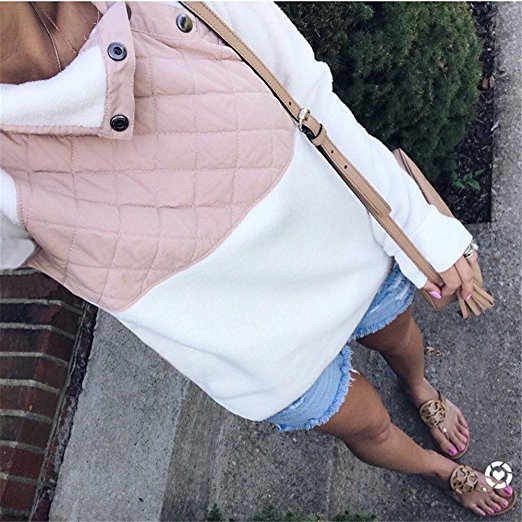 I've been seeing everyone in blogland with this adorable Colorblock Sweatshirt! Unfortunately, the Abercrombie version is sold out, but Amazon has a less expensive version that is VERY similar. So, what did I do? I added it to my cart! I can't wait to share it with y'all. The photo above was taken from Amazon's website. They also have a black/gray/blue version HERE. Does anyone else have this trendy piece?
I just know in the Spring, this will be ADORABLE with cut off shorts and THESE adorable Reese Slip On's that Target carries. I am waiting for you Spring!!!
Well, that's it for this Friday Five! I am really enjoying these posts over the Currently format and I hope to share one every other week if possible! Have a good weekend, friends!!
Enter this Giveaway to WIN a $25 Visa gift card and (3) Coupons, Each Valid for a FREE Entenmann's® Product:
SaveSave
SaveSave
SaveSaveSaveSave
SaveSaveSaveSave