Everyday that Nathan has school, I always call my mom after his class to see what the teacher has put in his folder. We have gotten all kinds of interesting things in folder so far in his 3 short days at school. School newsletter, church offering envelopes, tuition form for next year, t-ball enrollment form (he is too young to sign up by 17 days! boo!) and… drumroll… Nathan's 1st CRAFT! Ok, so as you all know, I LOVE crafts, so of course I could NOT wait to see Nathan's first craft that he did at school.
And, here it is… Nathan's first craft…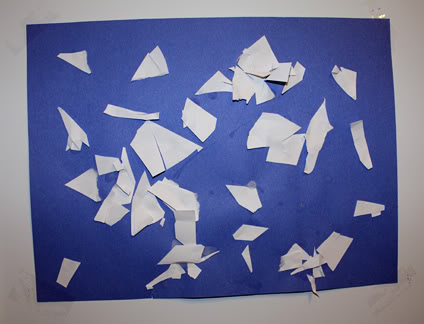 Snowflakes!
And, this is where it went as soon as we got home, because I was one proud Mama…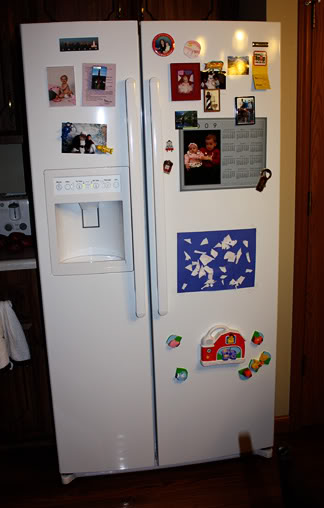 (Special Note: that is our new fridge! And, yes, we need to put our 2010 calendar on there.)
So, of course, after getting his first craft, I have been bugging the poor boy about when I will get my next craft… he told me on Tuesday they didn't do a craft, but last Thursday they made penguins! So, I am hoping to see a penguin sometime soon. Unless, of course, they decorate the classroom with it.
Join Swagbucks to earn Amazon giftcards!
Earn Amazon giftcards by filling out surveys on Opinion Outpost!