Autumn got a little pink princess horse for Christmas, and she loves to rock on her horsie. Well, Nathan had gotten a taller brown horse for Christmas a few years back from my mom, but he never really took to it much…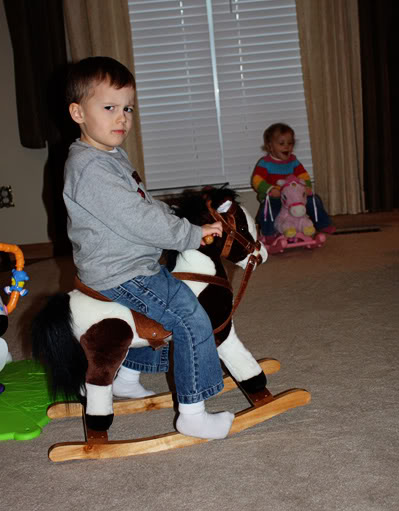 Until recently… because he see's Sissy on her horse, he is now all interested in his horse. It is so cute to see them both rocking away on their horsies throughout the day. Really, it is just adorable. I love it.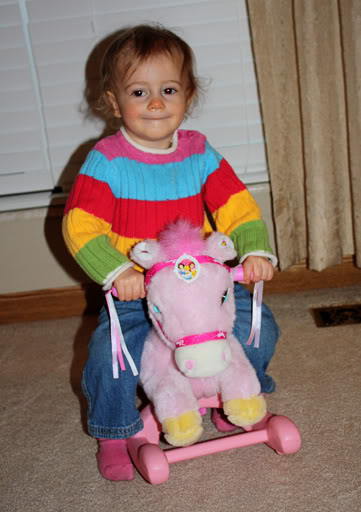 Here is Little Auttie on her horse – she has a little Rudolf nose right now as she is getting over the sniffles.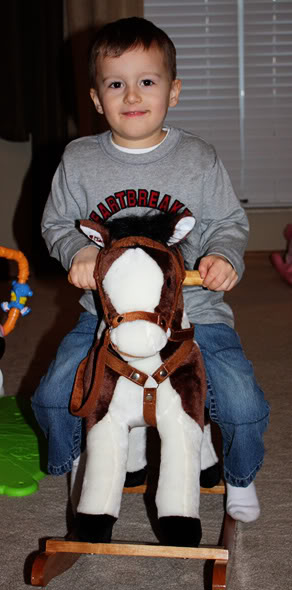 Big Bro on his big horse
Join Swagbucks to earn Amazon giftcards!
Earn Amazon giftcards by filling out surveys on Opinion Outpost!
Another fun and fast way to earn Amazon giftcards, Superpoints!