I am starting to plan Nathan's 4th birthday party, and the theme is SPONGEBOB SQUAREPANTS. I have been researching food options, and since Spongebob makes crabby patties (hamburgers) at his work, I thought burgers would be a great option! I found this really neat recipe on Allrecipes.com and basically they are mini burgers that you bake in your oven. Even though the recipe already has 5 stars, I wanted to try it out ahead of time before the party to test it out. Well, today I made them for lunch and they were DELICIOUS!!! So, I am hoping to make them on the party day!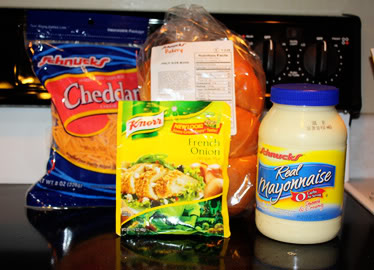 The ingredients (sans hamburger meat)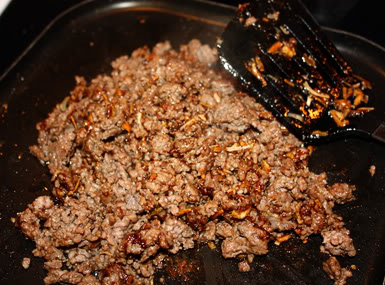 First you cook the hamburger meat with a packet of onion soup mix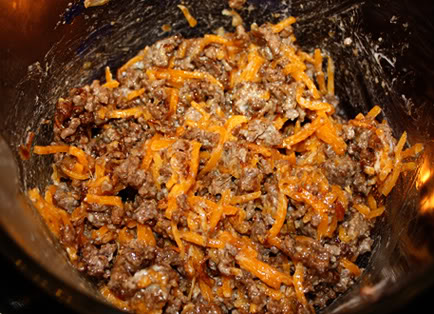 Then you mix half a cup of mayo and 2 cups of shredded cheddar cheese into the hamburger mixture.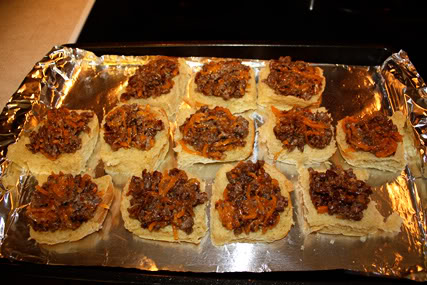 Spread hamburger mixture on the bottom of each dollar roll
Bake for 30 minutes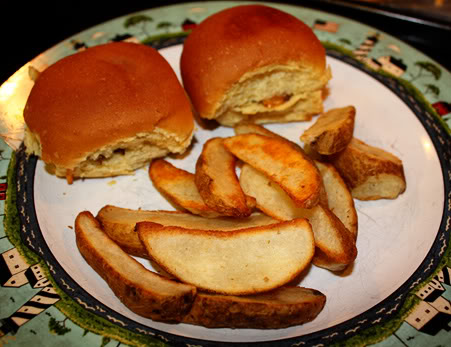 And, yum! They were really good! I wish this picture showed the hamburgers better, but these were very tasty!
Here is the recipe:

Slider-Style Mini Burgers
2 pounds ground chuck
1 (1.25 ounce) envelope onion soup mix… See More
1/2 cup mayonnaise
2 cups shredded Cheddar cheese
24 dinner rolls, split
1.Preheat an oven to 350 degrees F (175 degrees C). Cover a baking sheet with aluminum foil and spray with cooking spray.
2.Mix together the ground beef and onion soup mix in a large skillet; cook and stir over medium-high heat until browned. Remove from heat. Stir the mayonnaise and Cheddar cheese into the ground beef mixture.
3.Lay the bottoms of the dinner rolls on the prepared baking sheet. Spread the cheese and beef mixture on the bottom half of each roll. Replace the tops. Cover with another sheet of aluminum foil sprayed with cooking spray.
4.Bake in the preheated oven until the burgers are heated through and cheese melts, about 30 minutes.