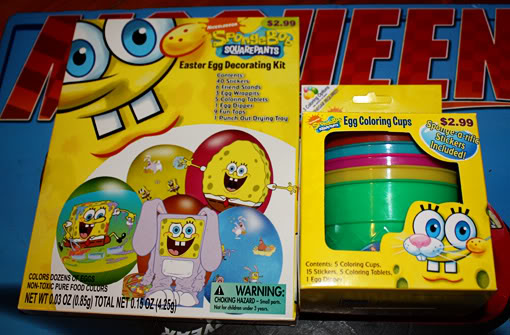 Today was a rainy day so I decided this would be a perfect day to dye eggs with the kids. Nathan was so excited to dye eggs with Spongebob and Autumn was just excited to be messy!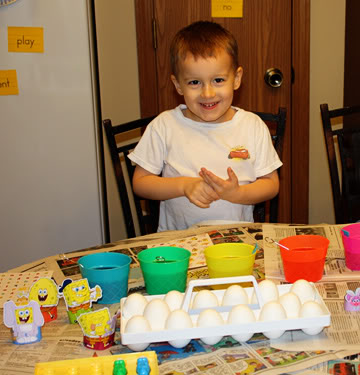 Here is Nathan ready to color his eggs!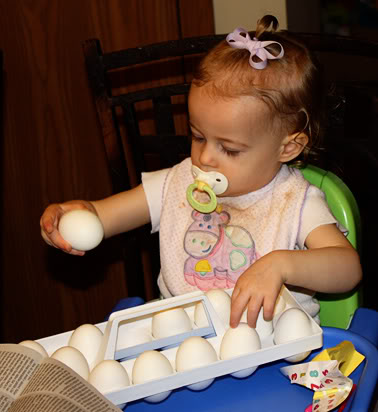 We let Autumn take an egg, but she wanted the entire container!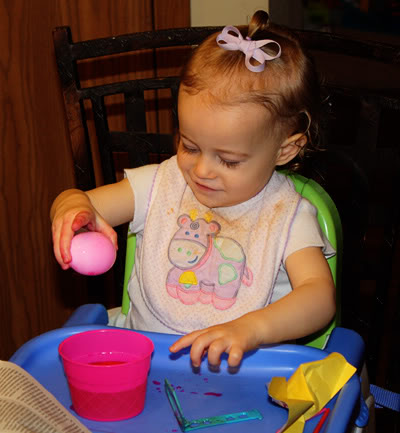 Autumn had so much fun putting her egg in the dye and taking it out.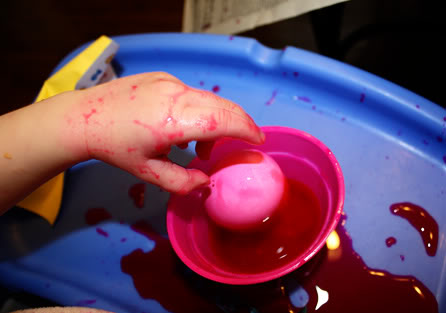 But, at some point she spilled her dye and it got ALL over the chair and floor. Ohhh, what a mess! But, look at her little pink stained hands! Aww!! (They are still pink, I couldn't get the dye off!)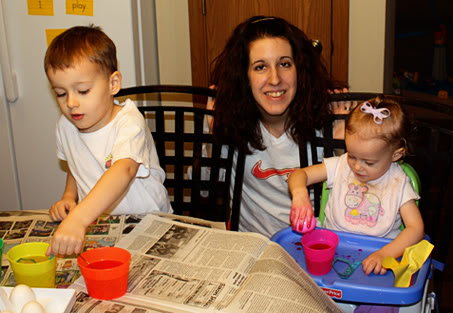 Nathan had fun dying eggs, too! And, he did not spill a drop of dye! (Mr. Clean!)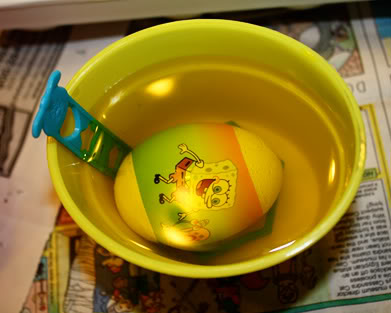 Spongebob Squarepants!!!!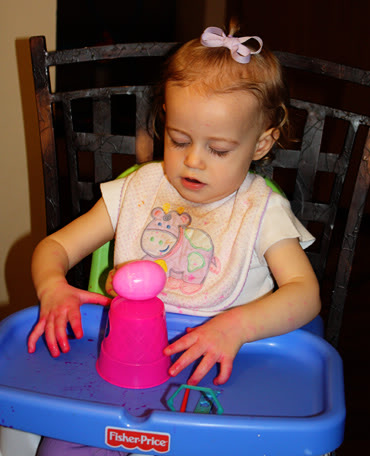 Autumn had fun balancing her egg on top of her cup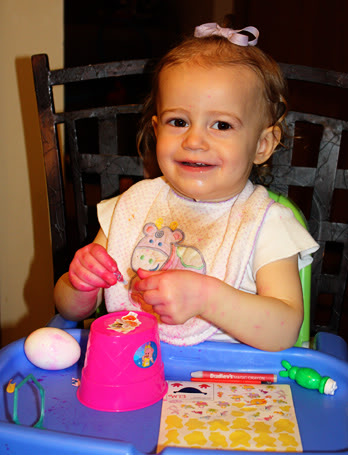 What a happy girl!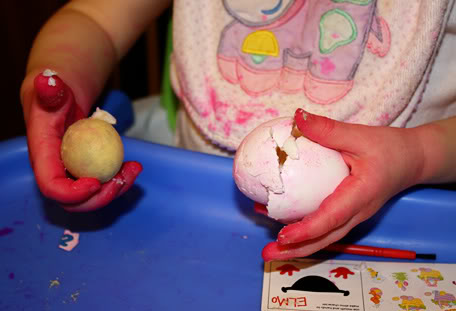 Autumn had a little bit of a problem with one of her eggs though… it lost its yolk.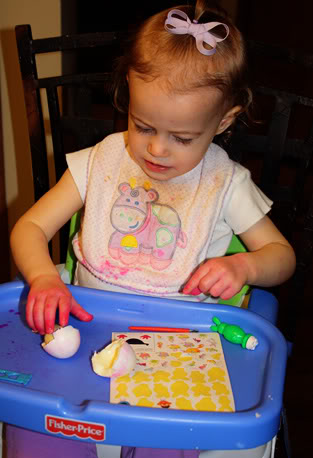 After a little bit of work…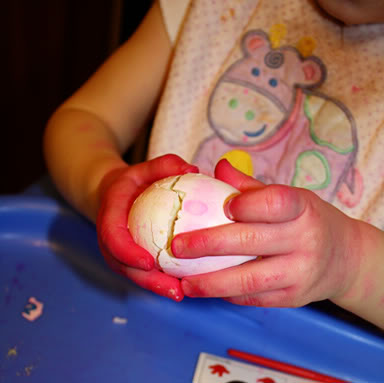 she got her egg back together again. Then proceeded to take it apart, put it together, take it apart, etc., etc. over and over again…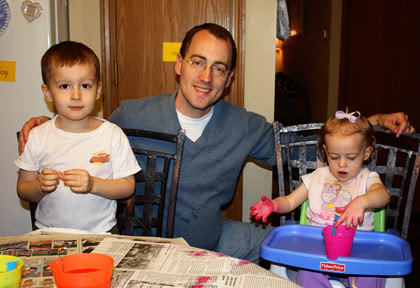 Daddy even had fun dying eggs!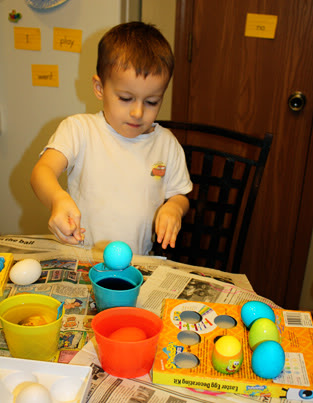 Nathan was so independent, he did a great job!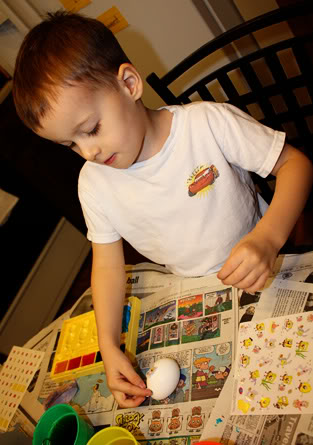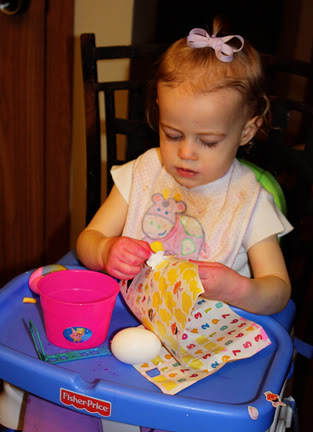 Stickers!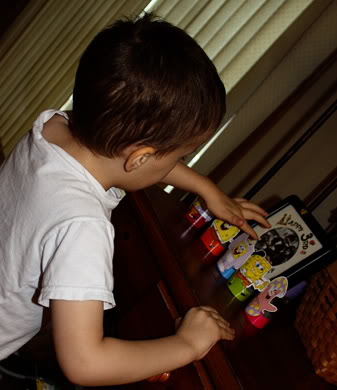 Nathan can't wait for his eggs to dry, so he can put them in their Spongebob cardboard holders.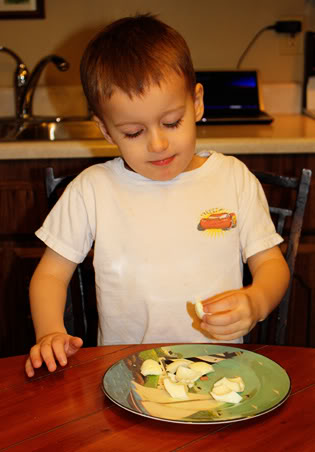 Nathan enjoying his egg.