We decided to go to Purina Farms today instead of on Sunday, because the forecast said Saturday would be 65 and Sunny and Sunday would be all day rain. Well, I guess the weather can change because it was COLD!! But, we still had fun on our day at Purina Farms. I haven't been to Purina Farms since I was really little, and all I remembered about it was the cat mansion! Well, we saw the cat mansion and much, much more… it was a great day!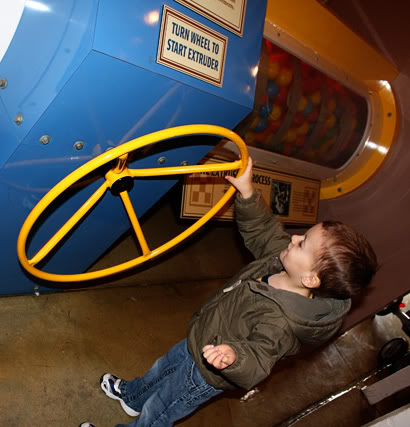 There was a lot to do in Purina Farms… first we walked through the building and Nathan had fun turning this wheel to mix the ingredients for the food.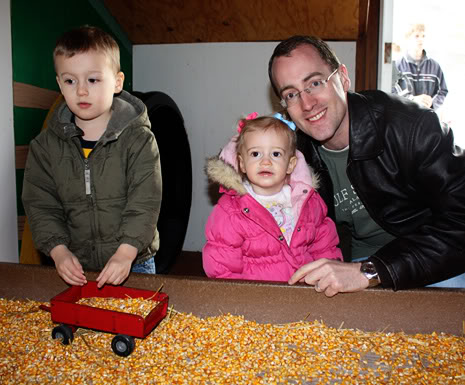 Next we headed to the barn… They have several tables set up with corn and trucks, a boys paradise!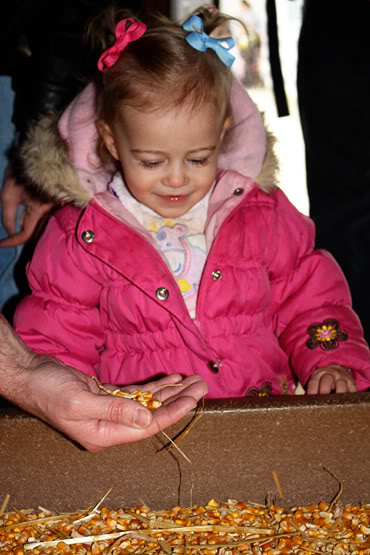 Surprisingly enough, Autumn did not try to eat the corn.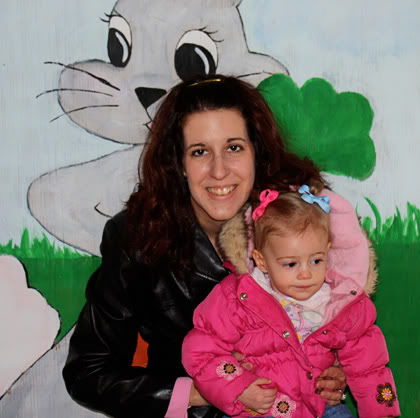 Me and my baby girl!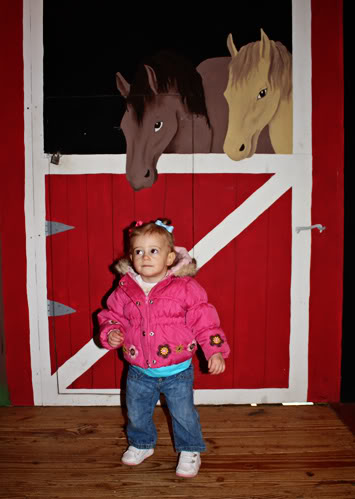 This picture cracks me up, and, I have no idea why we brought the stroller, because once I took Autumn out of it, there was NO way she would go back in!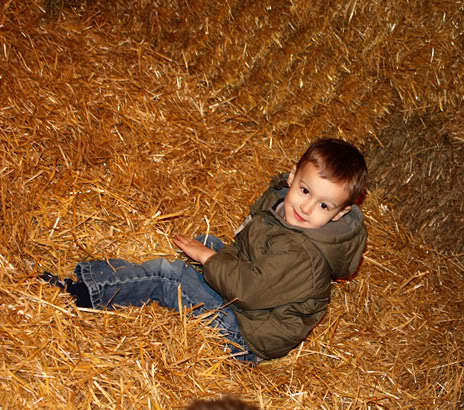 Nathan in the hay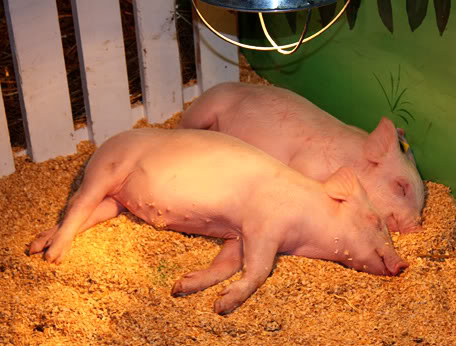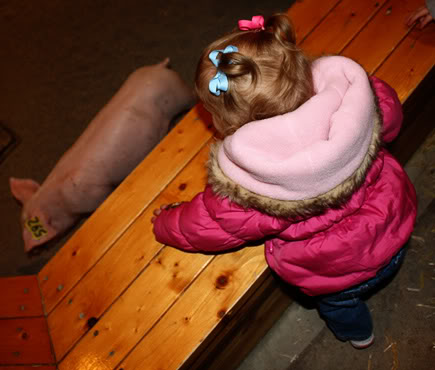 We went over to the petting area, and OH MY GOSH the baby pigs were sooo adorable. These two were sleeping and their little mouths were so cute making little piggy sleeping noises… oh, maybe Jeremi will let me get a little pig… ;o)-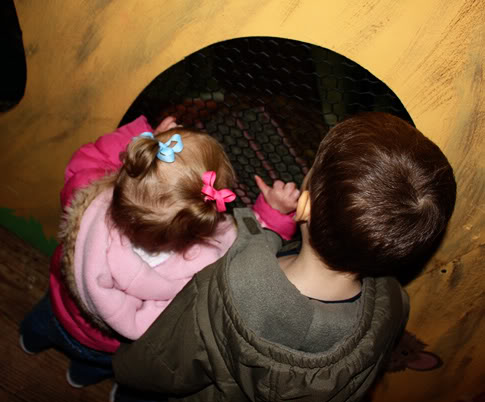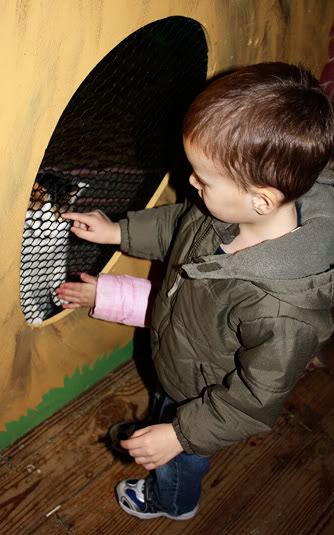 Nathan and Autumn looking for the kitty cat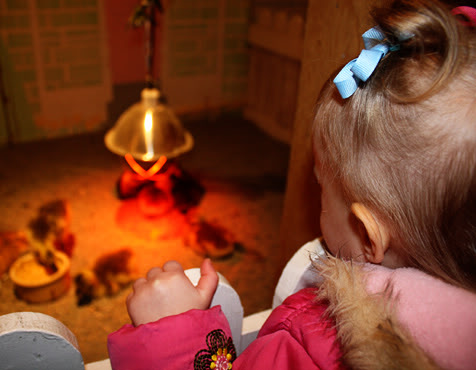 Autumn just loved the baby ducks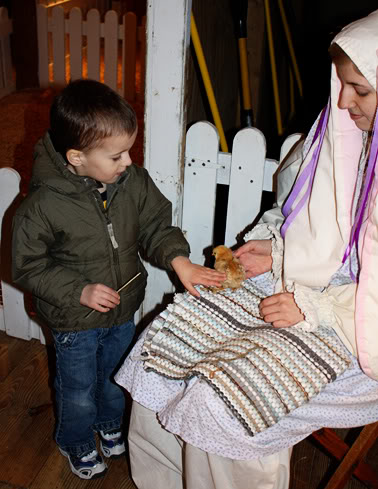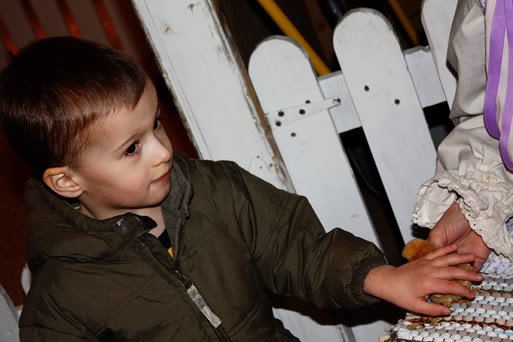 Nathan got to pet a baby chicklet. My coworker from work warned me about the 'scary old lady bunny costumes' that she saw at Purina when she went… ummm, yeah, they were a tad odd. You can see part of the bunny ears they have on in this picture- I did hide a little bit of a laugh when I saw the workers in these outfits!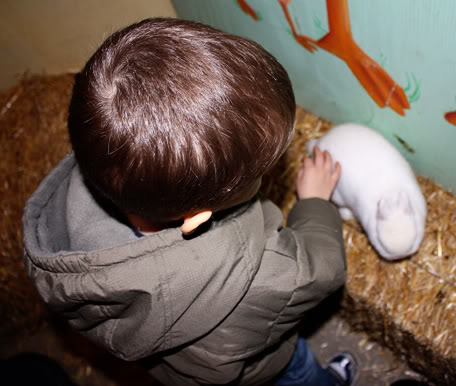 They had a white bunny running back and forth on a row of hay. So cute!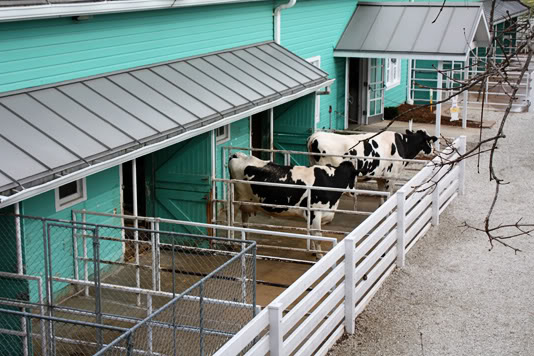 They also let the kids milk the cows, we passed on that one, because… Nathan doesn't like to get messy, and… well, I just thought I'd save him from the experience. ha 🙂 Maybe next time.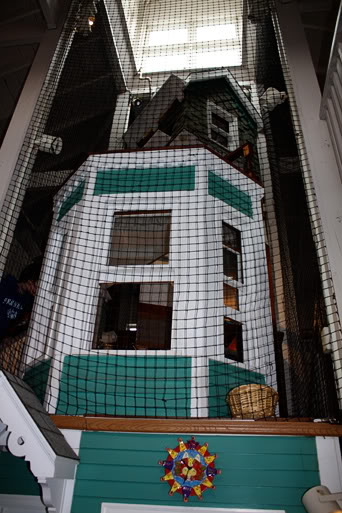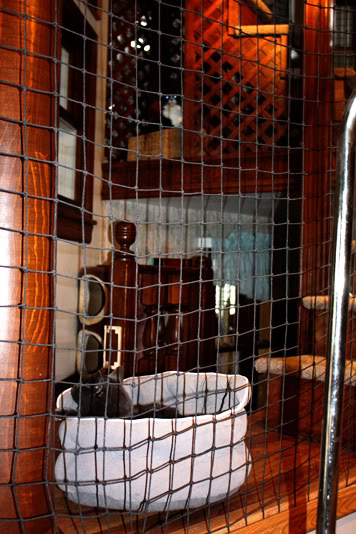 It was hard to get it all in one shot, but here are a couple of photos of the kitty cat mansion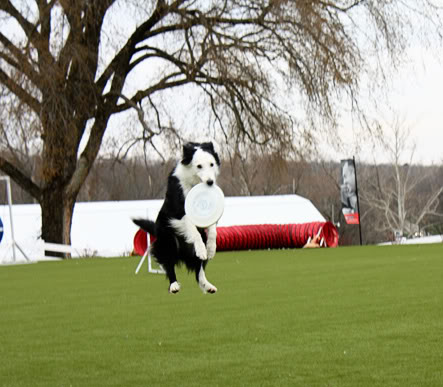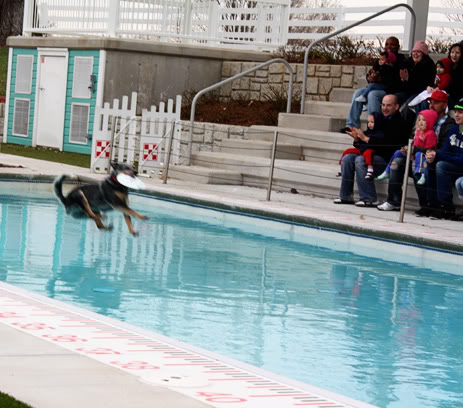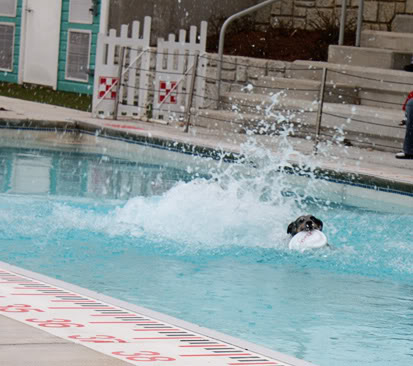 Next we went to the outdoor dog show, and let me tell ya, it was cold!! They had the dogs jumping into a pool to catch a Frisbee, and all I can say is BRRRR!!! They told us that the pool was heated, but still, it'd be freezing to get out of there!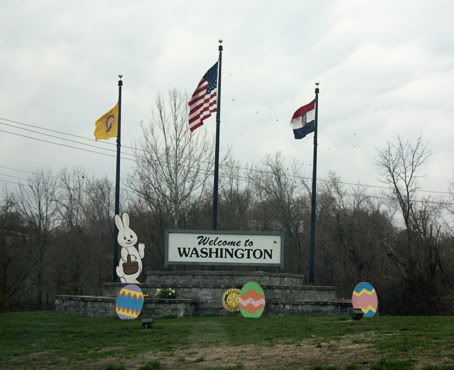 Since it was SO cold, we passed on the hay ride and ventured back to the car to search for a place to eat. Since Washington, MO was only one exit down from Gray Summit, MO (where Purina Farms is located), we decided to eat lunch in Washington.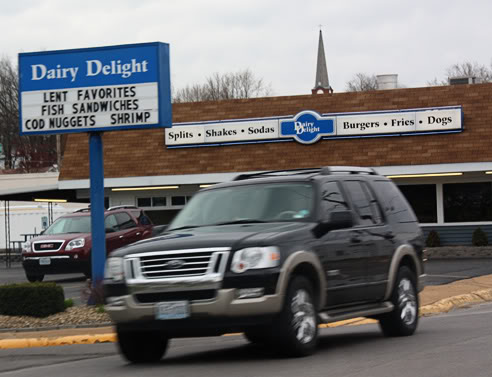 I used to work in Washington, MO, which is about 50 minutes outside of St. Louis… It was quite the experience to work there because it is a small German town, a town where most of the woman enjoyed hunting and it is also home of… DAIRY DELIGHT! I must say, if you are EVER in Washington, MO, check out Dairy Delight! Yum, yum, yum! Jeremi was teasing me telling me it was just another Dairy Queen, but it isn't… Dairy Delight is so, so much more… of course, Jeremi is now a Dairy Delight fan, too! Ha! Because its so good!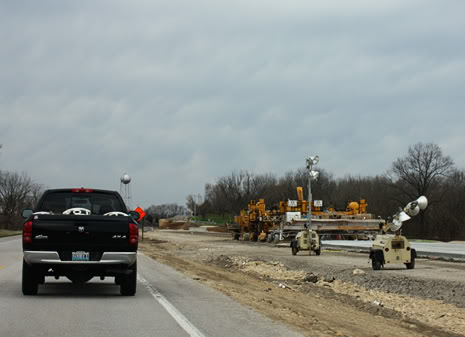 So, what I learned on our trip to Washington, MO? When you get off of the Washington exit, you turn right onto Highway 100, which is Manchester, and you drive 10 miles on 100 to hit Washington. Well, I was so excited to see that they are EXPANDING Highway 100 so that it is more then 2 lanes! When I used to work out in Washington, MO, I hated the drive on 100, so its excites me to see that they are finally expanding it. I must also add that I killed my first and ever animal on this road, a poor raccoon! So, yes, this road makes me nervous, especially at night and thank goodness they are expanding it and hopefully they will add a middle barrier wall to prevent head on collisions.
I also noticed that Wal-Mart moved across the street and is now a Super Center! At first I thought I was going crazy, because it has been 7 years since I've been to Washington for a visit, but, surely I knew what side of the road Wal-Mart was on… well, thankfully, I wasn't going crazy and they had just built a new Super Center on the other side of the road.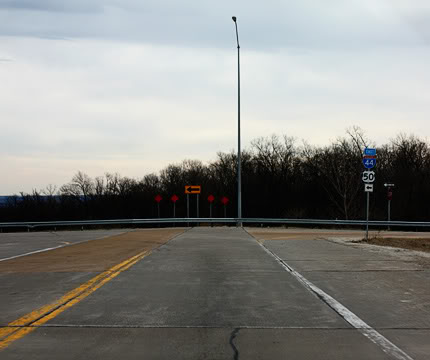 On our way back to Highway 44, I just had to take a picture of where Manchester DEAD ENDS going West. Yep, there it is, the end of Manchester… Exciting stuff, isn't it?
On our way home, both kids fell asleep in the car, so Jeremi took me to ToysRUs, and he stayed in the parking lot with the kids while they snoozed, and I went into the store to look for a gift that my Mom wanted to get Nathan. Well, I found it and I am SO excited. It is a Hot Wheels machanic shop… basically it comes with half of a car, and Nathan will be able to take both the tires off, the nuts, etc. and can also work on the engine with tools. It has a steering wheel and digital screen. Nathan loves to play mechanic so he will LOVE this car! It was $70, can you believe that? Ouch!! But it is pretty big so I think he will really enjoy it. Thank you Grandma. Of course, it isn't his birthday yet!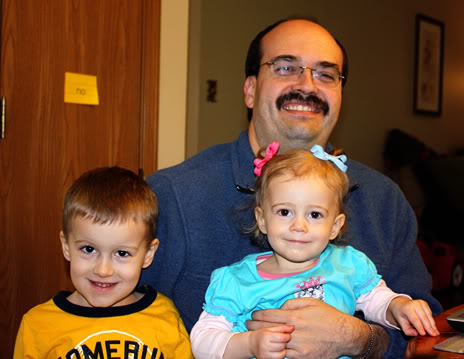 Then, once we got home, Uncle Jeff came over to do our taxes!! Thank you Jeff! And, how come the kids cooperate and look at the camera when I take a picture of them with Jeff, but they never cooperate when I take a picture of them with me or Jeremi? Hmmm. Little rascals.