Today Nathan's church and school celebrated 100 years and had a special service in which Nathan's preschool class got to sing 2 songs. Nathan has never done this before so I was really excited to see him up in front of the church.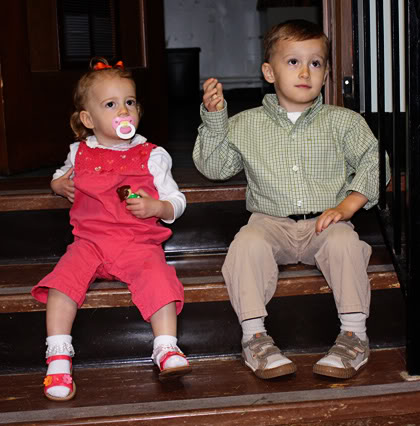 We dropped Nathan off in the church basement so that he could practice with his class before church started. Here is a picture of Nathan and Autumn sitting on the steps before we went into church.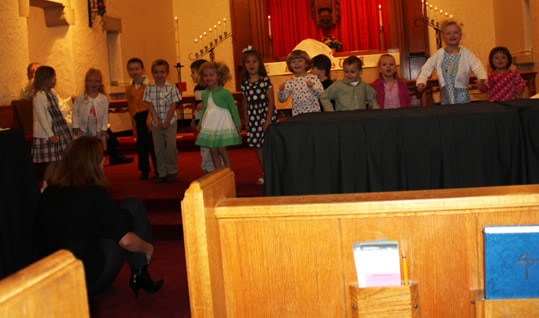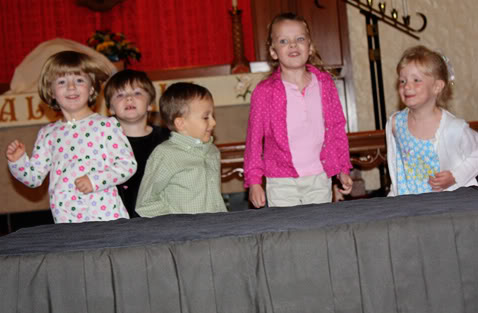 Nathan did really well singing and dancing to his two songs… they weren't songs I had ever heard before but they were fun! Now we know why he has been telling us his feet are tired from dancing, because it was some of the words in one of the songs!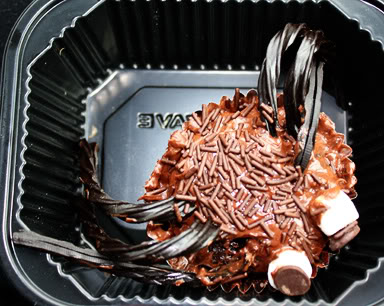 After church we went and bought some of the cupcakes leftover from the school picnic. I was excited that all of my cupcakes (the worm in dirt ones) had sold at the picnic! :o)- We picked up a spider cupcake for Nathan… quite a messy cupcake, I must add! :o)-