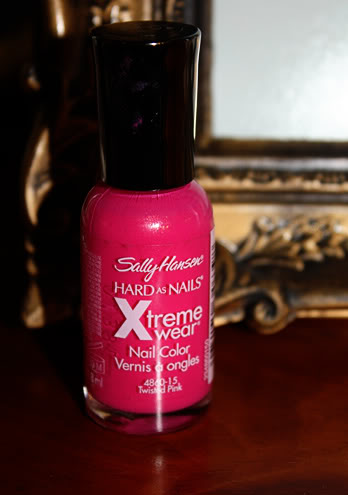 So, my Mom has been giving me trouble about not giving Auttie her first pedicure yet. :o)- She even sent home a bottle of hot pink nail polish to encourage me to pretty up Autumn's little toes.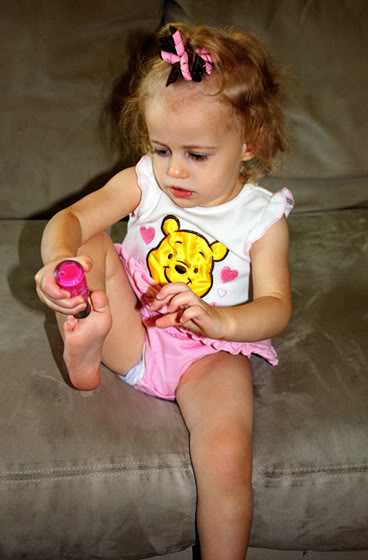 So, of course… Autumn wanted to see this little bottle of pink. She knew right away it was for her cute little toes.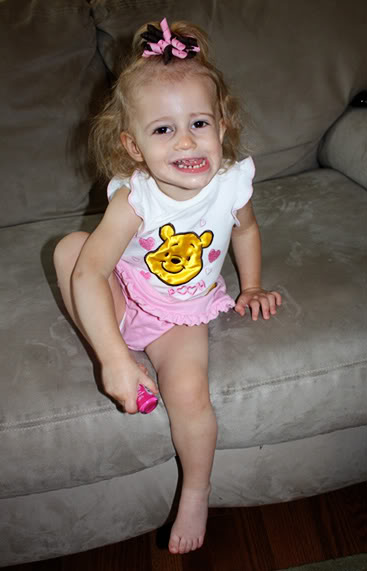 I even got a cute smile for the camera with her polish in hand!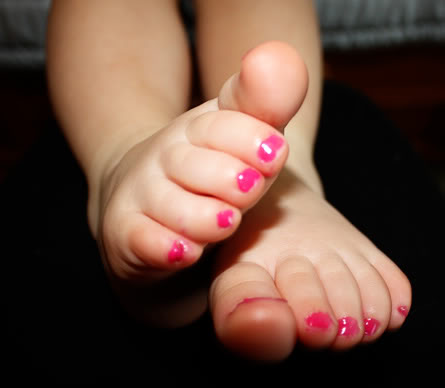 Autumn was very good for her little pedicure. She even let Mommy take brag pictures afterwards. Aren't her toes adorable?

I think pink is definitely her color! We didn't do her fingers yet, I'll wait till she is a little older… that could get messy! ;o)-