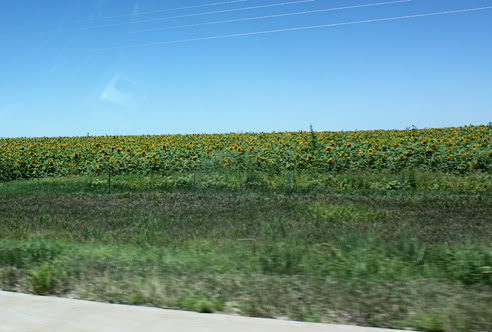 Today we drove 7.5 hours and Autumn took a four hour nap, Nathan took ZILCH. But, both were really well behaved as we drove through boring, boring Kansas. However, we did spot some BEAUTIFUL sunflower fields!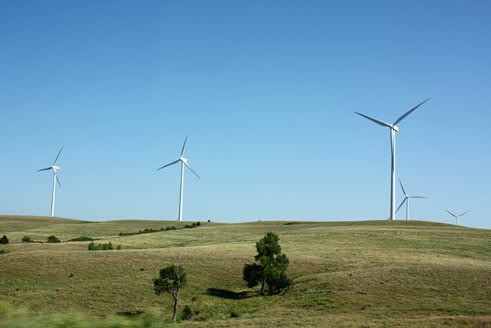 On one point of the drive we saw HUNDREDS of wind turbines… it was pretty neat, much more interesting than corn. I started reading Pillars of the Earth and WOW I am really into it… although, I had a hard time dealing with what happened in Chapter One… it was a little hard for me to accept what he did. Those of you that have read it, I am sure you know which part I am talking about…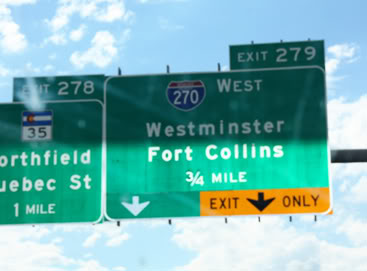 Those of you from Saint Louis know we have highway 270, well there is one in Kansas, too(I think we were still in Kansas at that point)!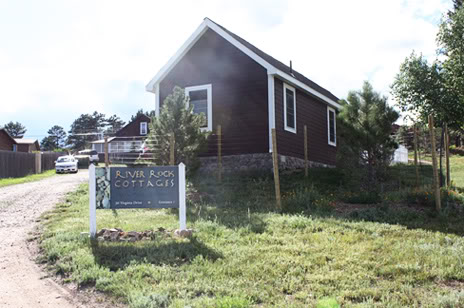 Finally, after driving through Boulder and the mountains (Nathan was ever so fascinated!) we arrived at River Rock Cottages. WOW, what a GREAT kid friendly place… I found it on Trip Advisor, it had really good reviews!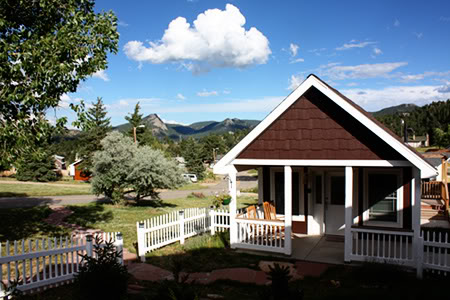 We are staying at the Fern Lake Cottage.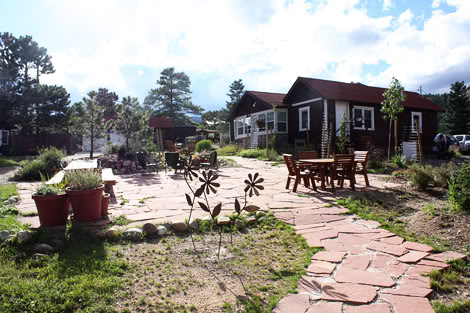 Here is the courtyard that faces the back of all of the cottages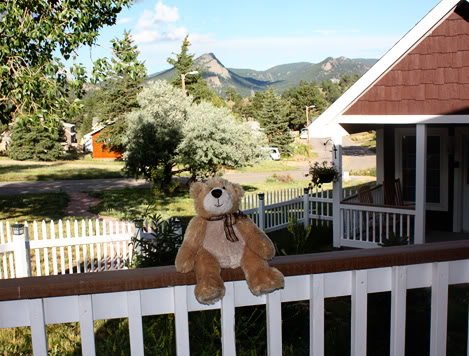 Harold decided to sit out on the front porch, he is on the look out for those 'bad bears'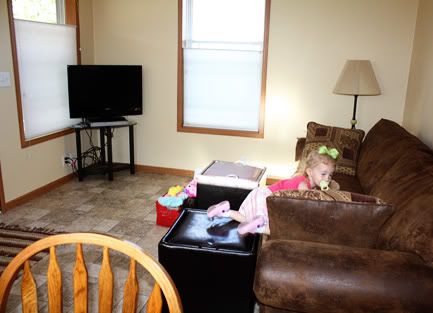 The inside of the cottage is really roomy and we have two bedrooms, a kitchen, living room and of course the bathroom! The living room even had games… Nathan thinks he is a pro chess player.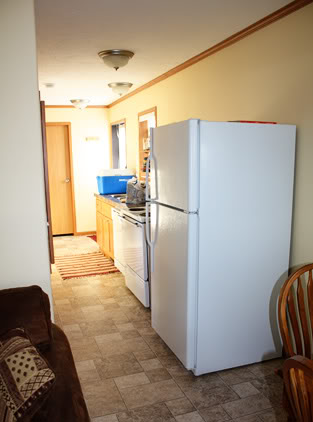 The kitchen, they even have kids plates and cups in the cabinet below… See, very kid friendly!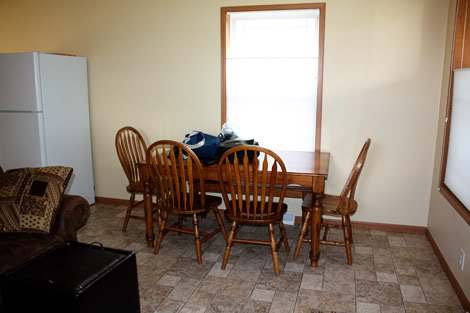 Table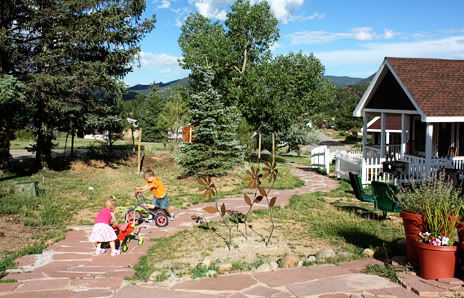 In the courtyard, Nathan found a tricycle and Autumn found a ride on toy, too! They had the funnest time rolling down the pathways. It was great for them, after being couped up in the car for so long. The weather is beautiful here, nice and cool and NO humidity!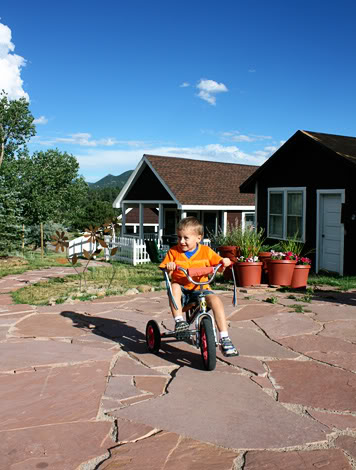 Nathan on his tricycle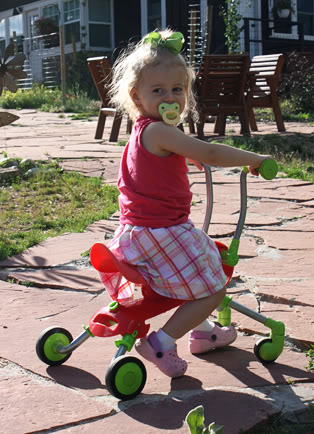 Autumn on hers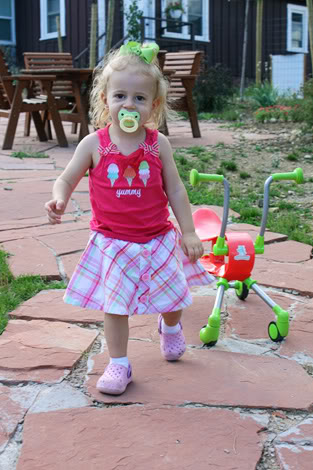 Another cute picture of Autumn walking towards me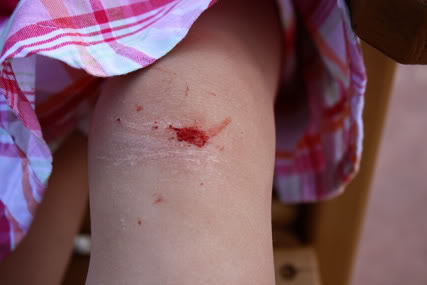 Poor Auttie scratched her knee up while trying to get on Nathan's tricycle. Poor girl! She didn't fuss at all, was right up again to play!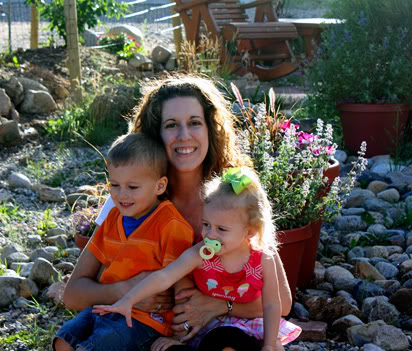 Me and the kids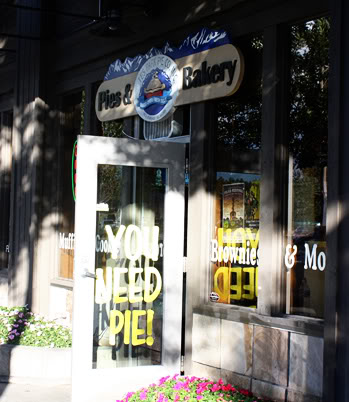 After the kids burned off enough steam on the tricycles, we headed over to Estes Park Pie and ordered a couple of pies to go. Yum! Then, we were going to eat at Mama Rose's, but Autumn would not cooperate… so we left and got hot dogs and icecream at Dairy Queen. It was past her bed time. We are going to get Mama Rose's carry out tomorrow night for dinner, since its overly crowded and we really liked their menu.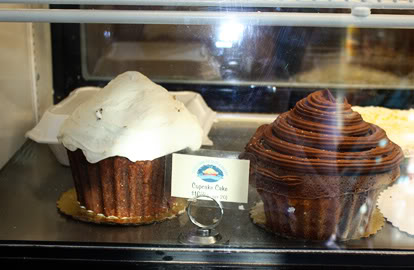 Look at these cupcake cakes I saw behind the glass in Estes Park Pie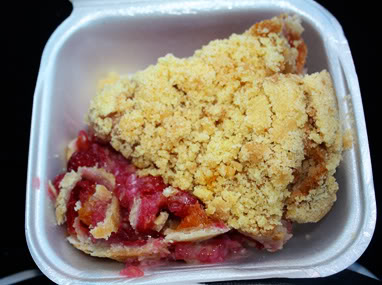 Jeremi and Nathan got strawberry peach pie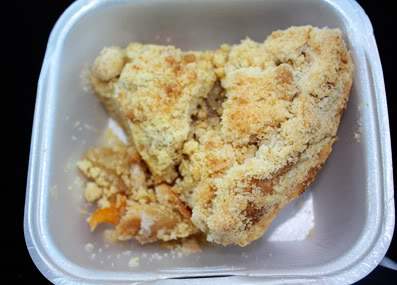 Me and Miss Auttie got apple pie. Yum!