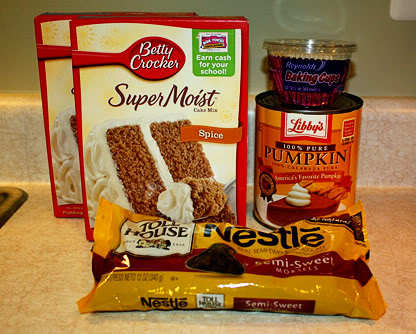 I found this recipe on the Bargain thread on BBC, and I had to try it… I mean, really, you can't beat it. Pumpkin muffins WITH chocolate chips that are less then one weight watcher point and that only includes three simple ingredients? And, WOW, delicious!!!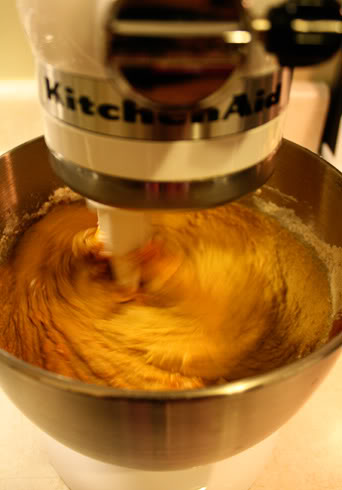 Mix the spice cake mix with the pumpkin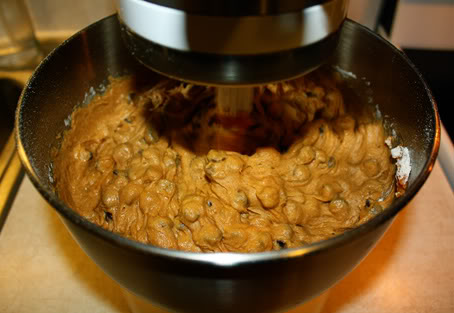 Mix in chocolate chips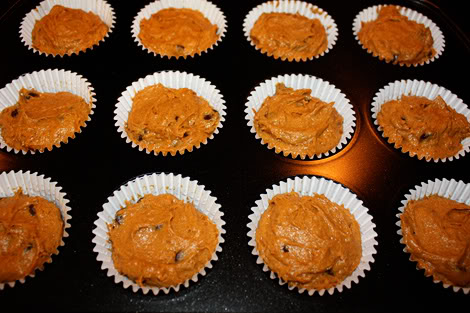 Pour into cupcake liners. I have a tablespoon cookie scooper, and I put 2 tablespoons into each liner. Its SO easy to use the scooper then to pour or use a spoon. You can find them at Bath, Bed and Beyond. Then, use a spoon to smooth out the tops evenly. These muffins do not rise much when baking, so you want the tops to be pretty even before you place them in the oven.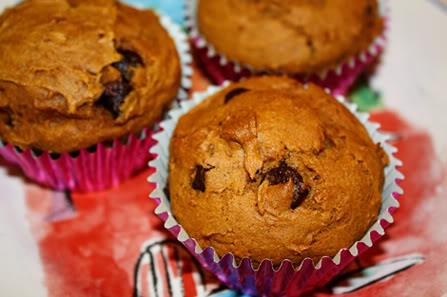 Bake for 22-28 minutes or until a toothpick comes out clean. These are DELICIOUS! The recipe makes about 32-48 muffins… and, I read that you can freeze them, then pop in the microwave for a morning time or lunch time treat for the kids at a later time. Yum!!
Easy Pumpkin Chocolate Chip Muffins

2 spice cake mixes (Duncan Hines, although not pictured, is the best for this recipe)
1 30-oz. can pumpkin
1 12-oz. bag of semi-sweet chocolate chips
Preheat oven to 350. Combine cake mixes and pumpkin. Add in chocolate chips.
Spoon mixture into lined muffin tins. This can make as many as 48 muffins or as few as 36, just depending on how full the tins are filled. These really don't rise very much, so you can fill the tins pretty full. If aesthetics are a concern, keep in mind that how they look going into the oven is very much what they will look like coming out of the oven. So a cookie scoop works great to keep things on the prettier side.
Bake for 22-25 minutes or until a toothpick inserted in the middle of one of the muffins comes out clean.
You can store them in the freezer and then pop them into lunch bags or heat one up in the microwave for a few seconds.