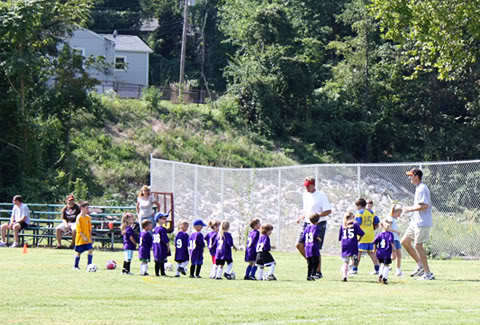 Nathan was so excited about his first soccer game. He missed practice on Thursday because he was sick, but my friend Cammie picked up his team shirt and brought it to me at work. We had such good faith in such a strong color for our boys team! So, guess what color Nathan and Jacob will be wearing? PURPLE! Like… barney purple! Yeah, it'll make a nice night shirt for Autumn after soccer is over. LOL! But, the good thing is that he is number 5! Nathan is obsessed with turning 5, so he was really excited to be number 5 on his team! Here is the team warming up before the game.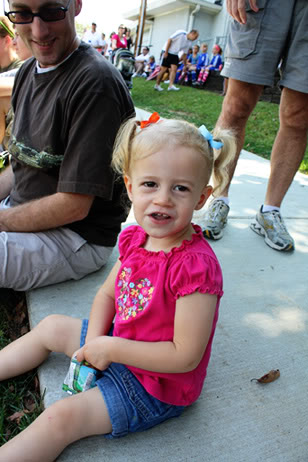 Autumn enjoying some gummies while she watches Nathan play… the game was totally during Auttie's nap time, but she did good! This girl LOVES to be outside!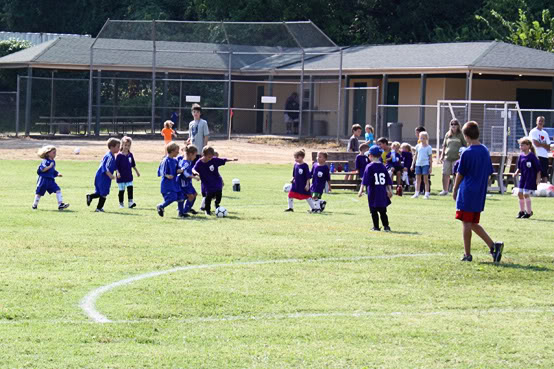 The purple team played really good!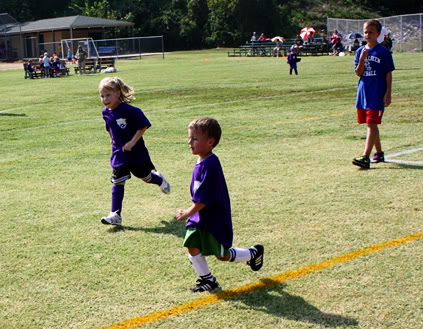 It was SO hot outside, where is the crisp fall weather? Nathan was a hot and sweaty boy out there!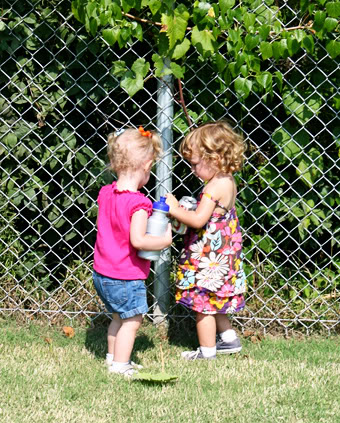 Here are Autumn and Bonnie pulling leaves off the tree together. They have so much fun together, two little friends!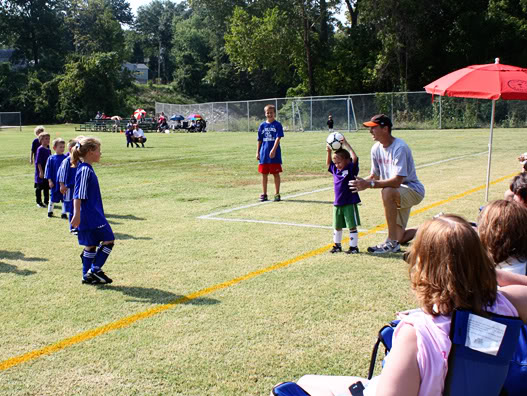 Nathan throwing the ball in. What a fun day it was… I am so proud of Nathan!