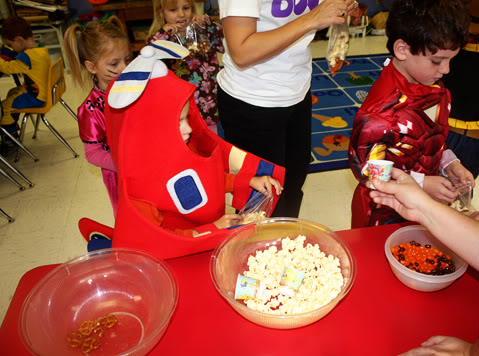 Today was Nathan's Halloween party at school, and since I am a room mother, I got to help out with the party. It was really neat to see Nathan in class and I got to get to know some of the other Moms a little better. All of the kids in his class are super sweet and Mrs. M does a great job with the kids. When we first got there Mrs. M wanted to let the kids play for a little bit, then they took a potty break and after that we started the snack. The snack was a trail mix with popcorn, pretzels, candy corn, M&M's, etc. The kids got a scoop of each item in their Ziploc bag and then they got to shake it up.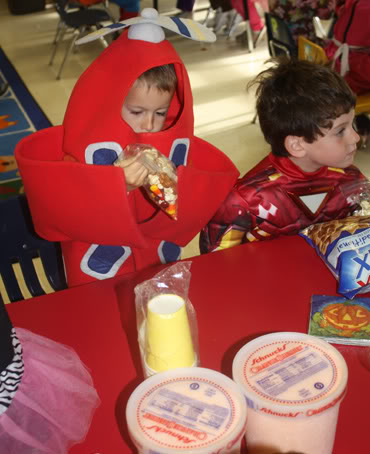 Nathan shaking his trail mix. They also got a scoop of orange sherbert in a cup with some Sprite. Yum!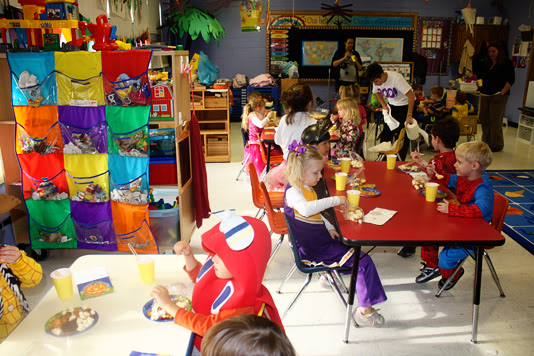 Nathan's classroom 🙂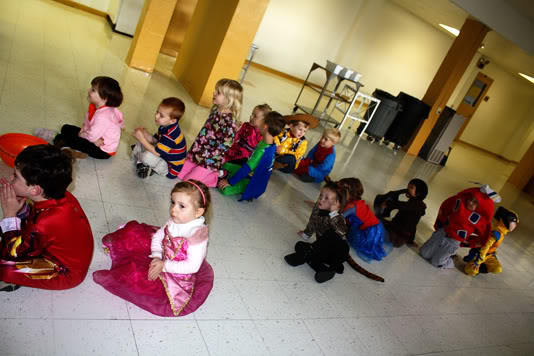 Then we all went into the cafeteria, and I lined the kids up into two rows to play the nifty cart game that I saw at a party I took Nathan and Autumn to earlier in October.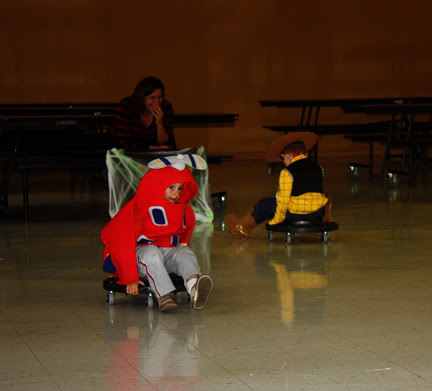 Here is Nathan and Woody (that's his name, right?) on the carts. This game was a huge, huge hit with the kids. I must say, Nathan's Mommy rules! ha, ha! ;o)-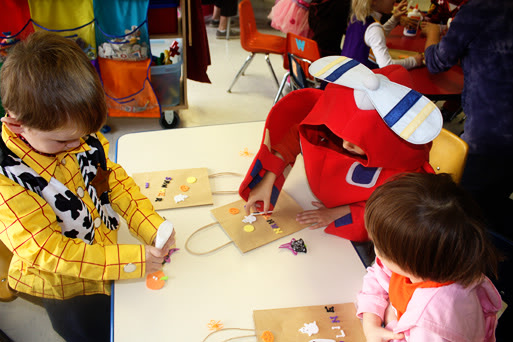 After the game, we did a craft. The kids took foam stickers and decorated their treat bag. It is so cute to listen in on the conversations that 4 year olds have with each other. "Nathan, my name has ALL different letters, and yours doesn't!" "I have TWO N and A's in MY name!" "I have more ghosts than you!" "So what? My ghost is bigger! And I have pumpkins and you don't!" "Mommy can you help me punch out the holes in my pumpkin?" "I don't need help punching out holes!" "Mommy, I do it. Don't punch out my holes." "I like lots and lots of glue. Oops!" 4 year olds!!! LOL!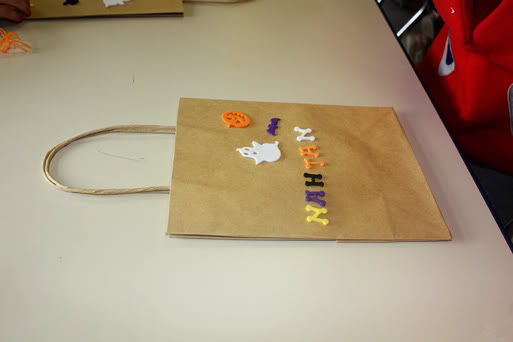 Nathan's treat bag after he put his name on it. He decorated it some more but I didn't get a picture.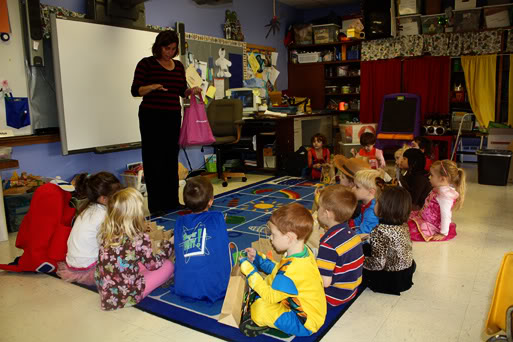 Here the kids are waiting to give out their treats

And, I had to take a picture of this… one of the mom's made this to give out to each kid for their treat bag. Umm, can I have one? YUM! It was a HUGE marshmallow dipped in chocolate with nuts. YUM!