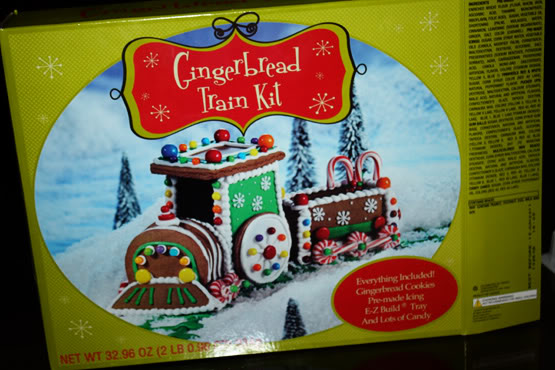 As most of you know, my little boy loves him some trains. Actually, his little sister loves anything that her brother does… so, of course, she is a little train lover, too! So, of course we decided to do a gingerbread train instead of a house!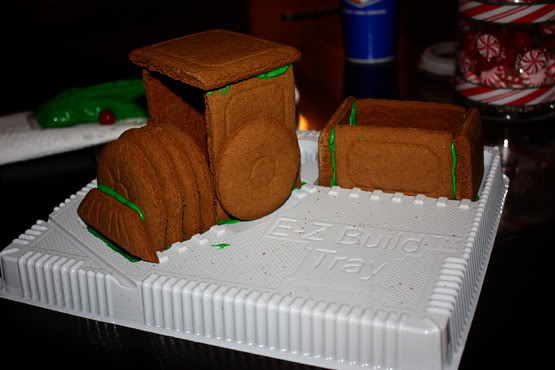 Mommy did the grueling work of putting the train together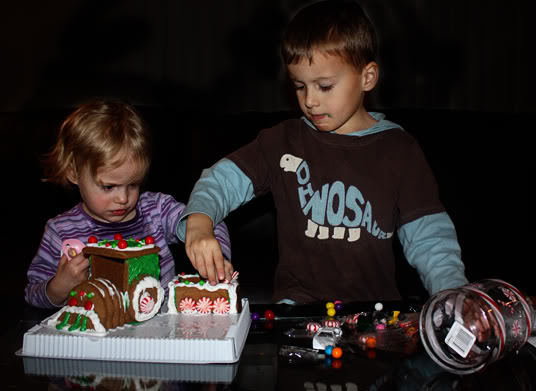 Nathan and Autumn had the fun job of decorating the train together. So cute! I tried to get a photo of them both smiling, but… maybe next time. Autumn loves filling the coal car with candy. The kids really did a great job decorating it!