This will be my second time linking up with Love Always, Nancy J for her Glam Series Link Up! Today it is all about LIPS… right in time for Valentine's Day, right?? I am mainly a Chap-stick, or tinted lip gloss girl… I really do save full on lipstick for special occasions. Or, if I do wear lipstick, I'll put a dab on under some Chap-stick… So, what I am getting at is that MOST of my lip products that I am raving about below are more on the casual side. But, that is what I like… yet… I am still overly picky about what I put on my lips… so, you won't be disappointed with what you see below:
ONE
Vaseline Lip Therapy Rosy Lips – $3.50


This is my FAVORITE lip wear right now! I received TWO of these tiny square tubs of Vaseline for Christmas and I am in LOVE! It lasts longer than Chap-stick in my opinion and has a slight rose tint that looks great on your lips. I couldn't find anywhere online where you could buy it, but I have seen it at Target and I have heard Walgreen's carries it, too. They also carry a jeweled version of it (how fancy is that?) and a Cocoa Butter version.
TWO
Lush Fresh Handmade Cosmetics Bubblegum Lip Scrub – $9.95


If you follow me on Instagram or if you know me… you know I love me some Lush! I love soaking up in a bath with a Lush bubble bar at the end of the week. But, I also love other products by Lush. My hubby loves to get me gift boxes from Lush for special occassions and one of those times the box included the Bubblegum Lip Scrub. Ohhh, I love to use it to exfoliate my lips. It smells great and the Bubblegum lip scrub is made with exfoliating sugar so it tastes great, too!
THREE
Maybelline Baby Lips Medicated – $4.49
Maybelline has had their Baby Lips for years… but, their Baby Lips that are Medicated are new to me! This reminds me of a lip gloss and Chap-stick in one with several different colors to choose from. It has a minty fresh scent which is nice on your lips, too. The only con I have over the regular Baby Lips is that it seems the color on the Medicated ones are a little more sheer.
FOUR
Rimmel Show Off Lip Laquer – $5.89
I recently received this product to try out in the Influenster Vox Box that I received. I was given the Luna color, which is sort of a light or natural Coral hue (a different color is pictued above). I am looking forward to wearing this in the Spring, but I have also enjoyed it as more of a natural shade this winter. It has a really nice shine and I love all of the colors they offer in this line. It is fun to wear this if I want to wear something that is a little 'more' than a lip gloss, but a little less than a lipstick.
FIVE
MAC Lipstick – $16.00
I love MAC lipstick for three reasons:
1. Its free when you bring back 6 compacts… which, is about how long it takes me to go through a tube of lipstick anyway!
2. SOOO many colors to pick from… I really do not know another line that carries more colors? Do you?
3. It stays on well! A nice high-quality lipstick! I don't wear lipstick often, a lot of time I'll put on a light coat under Chap-stick… I really only wear it if I am going out at night, doing selfies or photos to show off an outfit.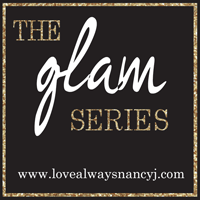 Also linked up with:
Mommy Monday Blog Hop