I am really lucky as my work provides a lactation room. I decided to take some pictures of it today so you can all see where I speend 30 minutes 3 times a day pumping!! The bathroom is quite old and really needs a remodel, but, hey… I just go in there to pump so who cares? I am just glad to have a private place at work to pump.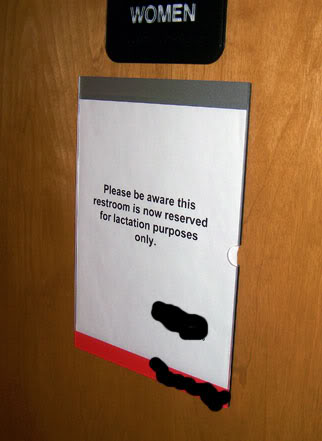 This is the sign they have on the door. This bathroom used to be public when I used it to pump with Nathan. Now its a private lactation room which is sooo much better.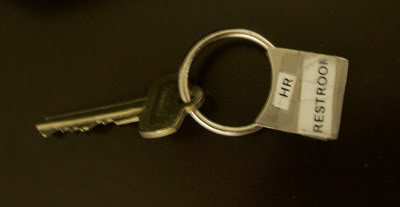 I have to go to the guard's desk to get the key for the bathroom since we leave it locked since we keep our milk and pumps in there.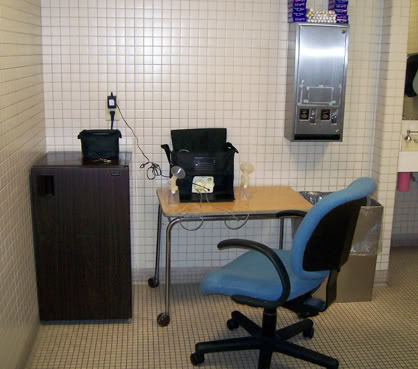 Here is my pump set up on the small table that they have in the room for me to use. We also have a small fridge to store our milk in– this is also new since when I used to pump with Nathan.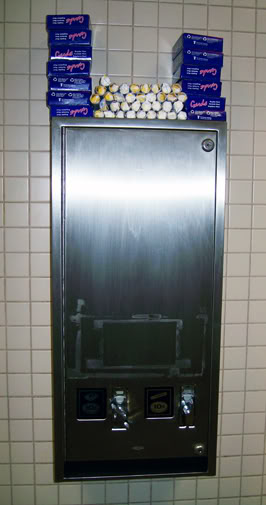 This always cracks me up… a tampon/pad dispenser in a lactation room! I def. won't be using that! My period didn't even come back till Nathan was 10 months last time.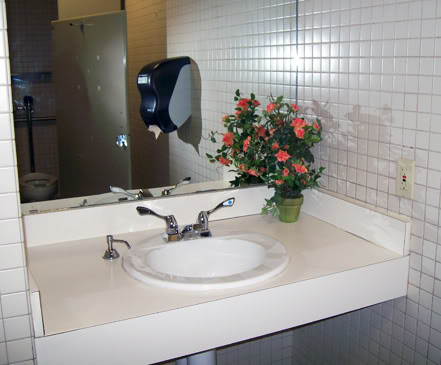 Sink for cleaning all my pump parts after pumping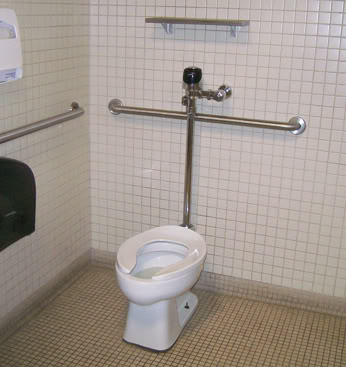 Oh and why not? Here is a picture of the john.