Hi everyone! I hope you had a wonderful weekend, we sure did!! Brian and I booked a trip to NYC (kid free!) for THIS month! The kids are going to be in Michigan with their dad, so we figured why not go somewhere! It'll also keep my mind off missing them all week. 🙁 Neither of us have been to NYC before, so this is pretty exciting for us! So far we have booked tickets to see Phantom of the Opera on Broadway and a Chinatown and Little Italy food tasting tour! We are still figuring out what else to do while we are there, so if you have any suggestions I'd love to hear them! Then, next month we still have our lovely beach trip planned to Destin. Ah, I love the summer!

So, last Sunday we went strawberry picking and I took a lot of lovely photos that I want to share today… then at the bottom of this post is our meal plan for this week! I have a couple of new recipes on there that I have been wanting to try for awhile… I can tell from my shopping list that it is loaded with lots of fresh veggies and fruits these days… you can tell summer is upon us!!






Taking a photo of the kids together is ALWAYS a challenge. Here is one of the photos I took while trying to get them to smile… Autumn is stuffing a berry in her face! lol! I thought this one was cute, so I had to keep it.
 
Before I get too far ahead, here is the photo of Brian and the kids on the wagon on their way to get some strawberries!




Autumn loved picking the 'baby' berries!




Both of them picking their berries. Isn't Autumn's monogrammed bow adorable? My friend Katie's friend makes them for super cheap The letter is on a bottle cap!






A photo of me and Brian… I think Autumn took this one… it is funny that she takes better photos than Nathan! LOL!






Sticky strawberry fingers!






It is funny how I've changed as a mom. When we first used to come strawberry picking, I wouldn't let the kids eat the strawberries till we got home, because they weren't 'clean'. Now I just let them (and I do too) eat them right off the bush! lol!

With their strawberries! I have a lot left still and they are a week old now in the fridge, I think I may spend today slicing a lot of them up to freeze for smoothies later this summer! YUM!

And, YES… we found another St. Louis birthday cake!

Are you ready to see what we will be eating this week?!!

Menu Plan for Week of June 8, 2014:
Sunday – Chinese

We do chinese or pizza/movie night on Sundays a lot… this Sunday we will be getting food from our favorite local chinese place. We are going to NYC in TWO weeks and will be doing a food tour at Chinatown and Little Italy. Oh, my mouth is watering just thinking about it.

Monday – Beef Enchilada Zucchini Boats, recipe HERE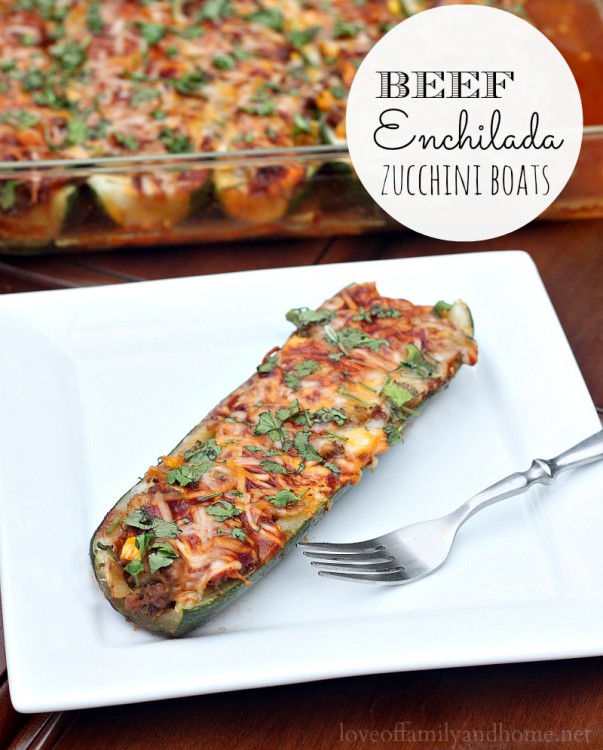 I have never tried this dish before, so I am hoping it is as tasty as it looks! I love anything with zucchini!

Tuesday – Gazpacho and Homemade Bread, recipe HERE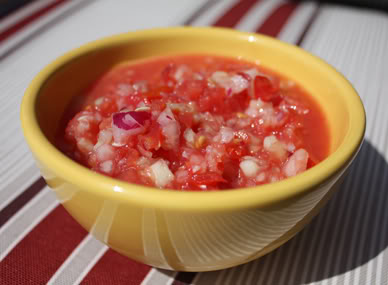 This is MY FAVORITE summer soup, so sorry if you see it on the meal plan at least once every two weeks. YUM! And with Brian's homemade bread… ahhh, it is a perfect light dinner in the summer time!
Wednesday – Frozen Pizza
Autumn has her dance recital this night, so I have to get her ready and out the door early… frozen pizza will just have to do tonight! 🙂
Thursday – Vin de Set


Brian and I are going out for a romantic dinner on Thursday evening, to celebrate our dating anniversary! lol! I can't believe we still do this! This place is also where we got married (they have a banquet area called Moulin Events). We love this place! You eat outside on the roof of the building and there are lights hung overhead and candlelight, too. SO, so romantic! They even have a nutella crepe for dessert (I die!). The photos above are from when we went last year.
Friday – Grilled Bacon & Shrimp Salad, recipe HERE


This just seemed like the perfect light meal for dinner on a Friday!
Saturday – Dinner Out
Linked up with:
Monday Mommy Blog Hop