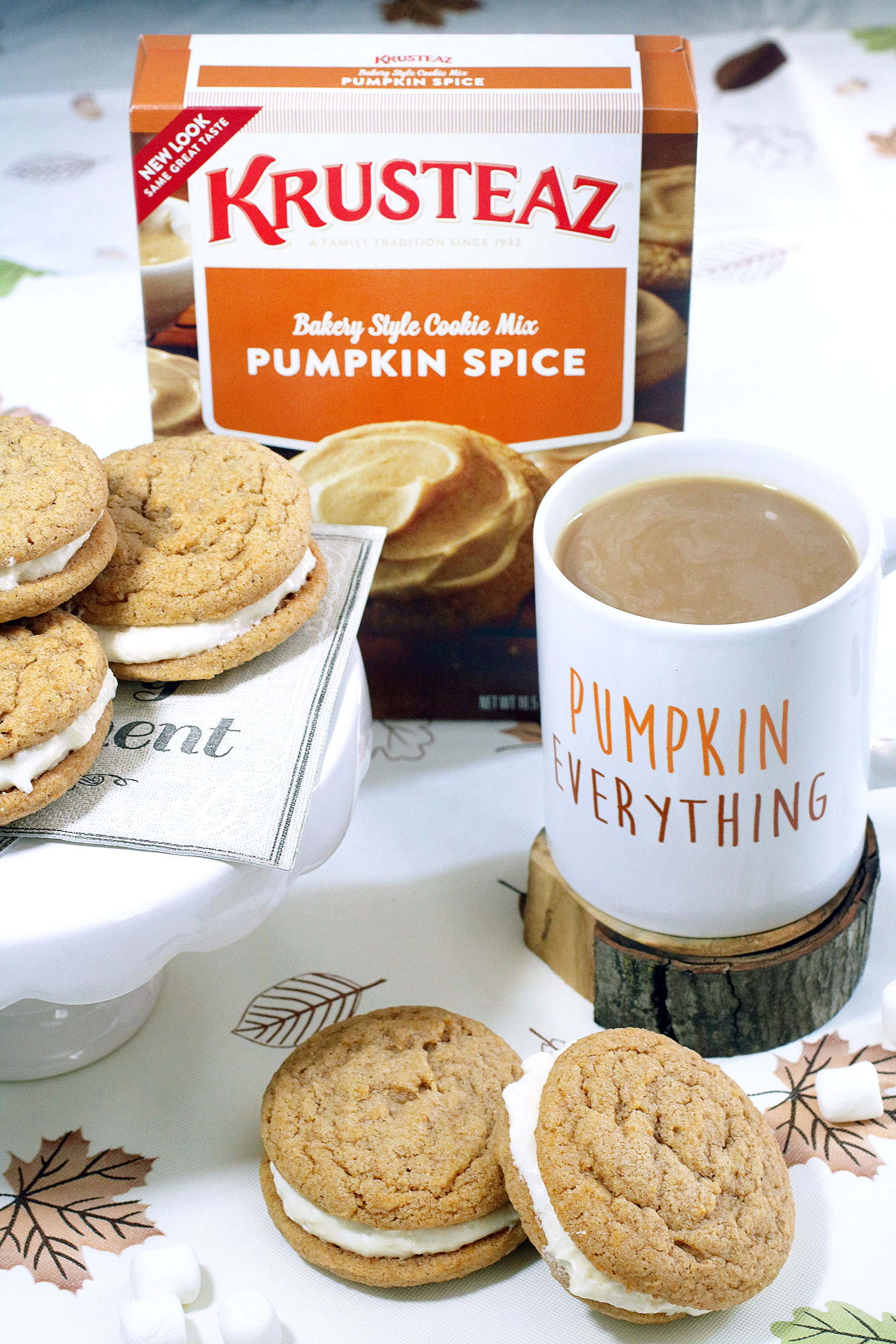 Fall is upon us and I've been a little overabundant about how many #PSL's I've allowed myself to have this season. Fall baking is also here and today I am sharing the most delicious and easy recipe for Pumpkin Spice & Marshmallow Whoopie Pies with Kruteaz.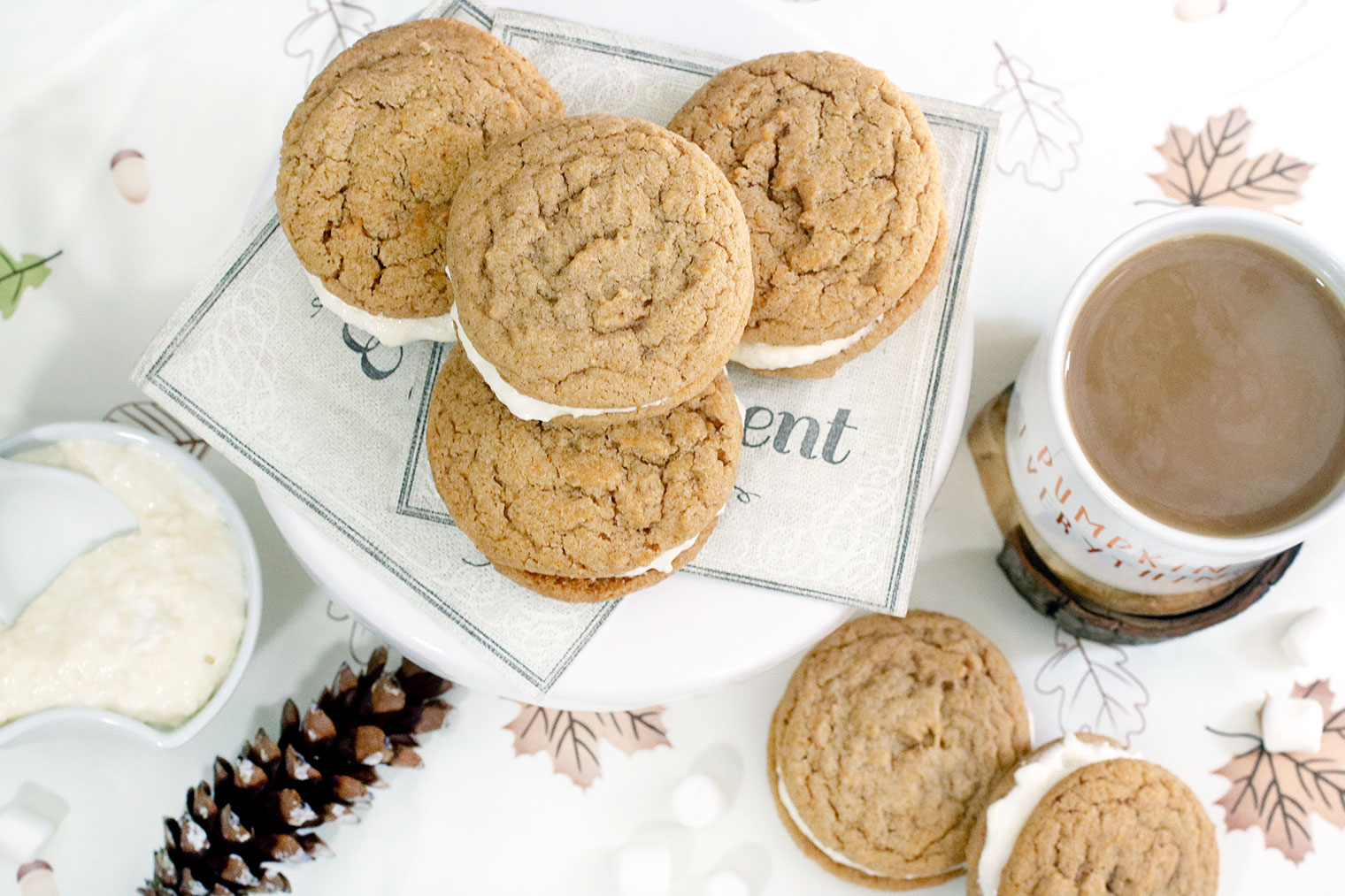 I made these cookies from a Pumpkin Spice Cookie box from Kruteaz. Then I whipped up the Marshmallow Cream Cheese Filling (not included in the box) and made them into delicious whoopie pies! They are so good with a hot cup of jo!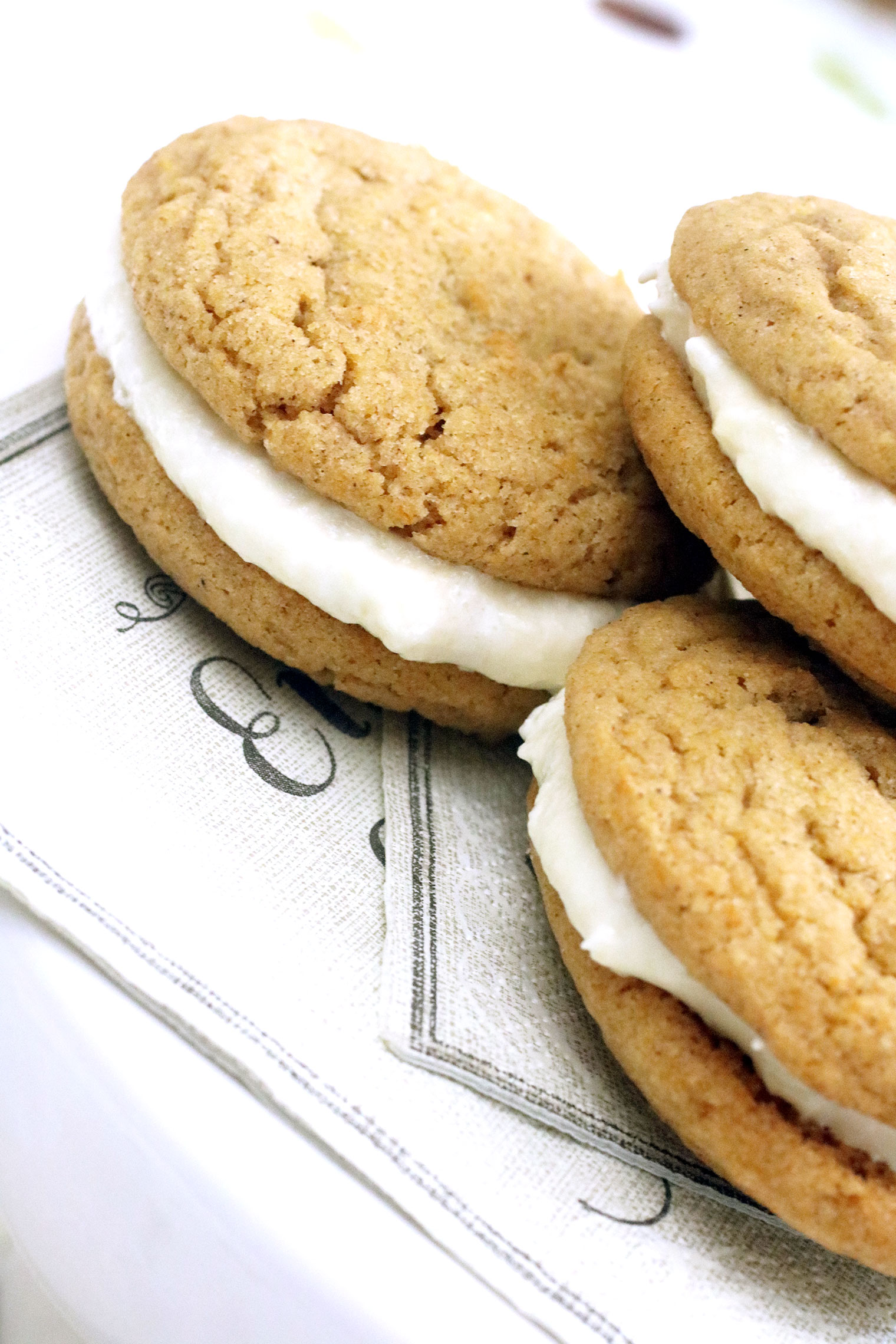 Seriously, you could tell everyone you made these from scratch and they'd never know.
Pumpkin Spice & Marshmallow Whoopie Pies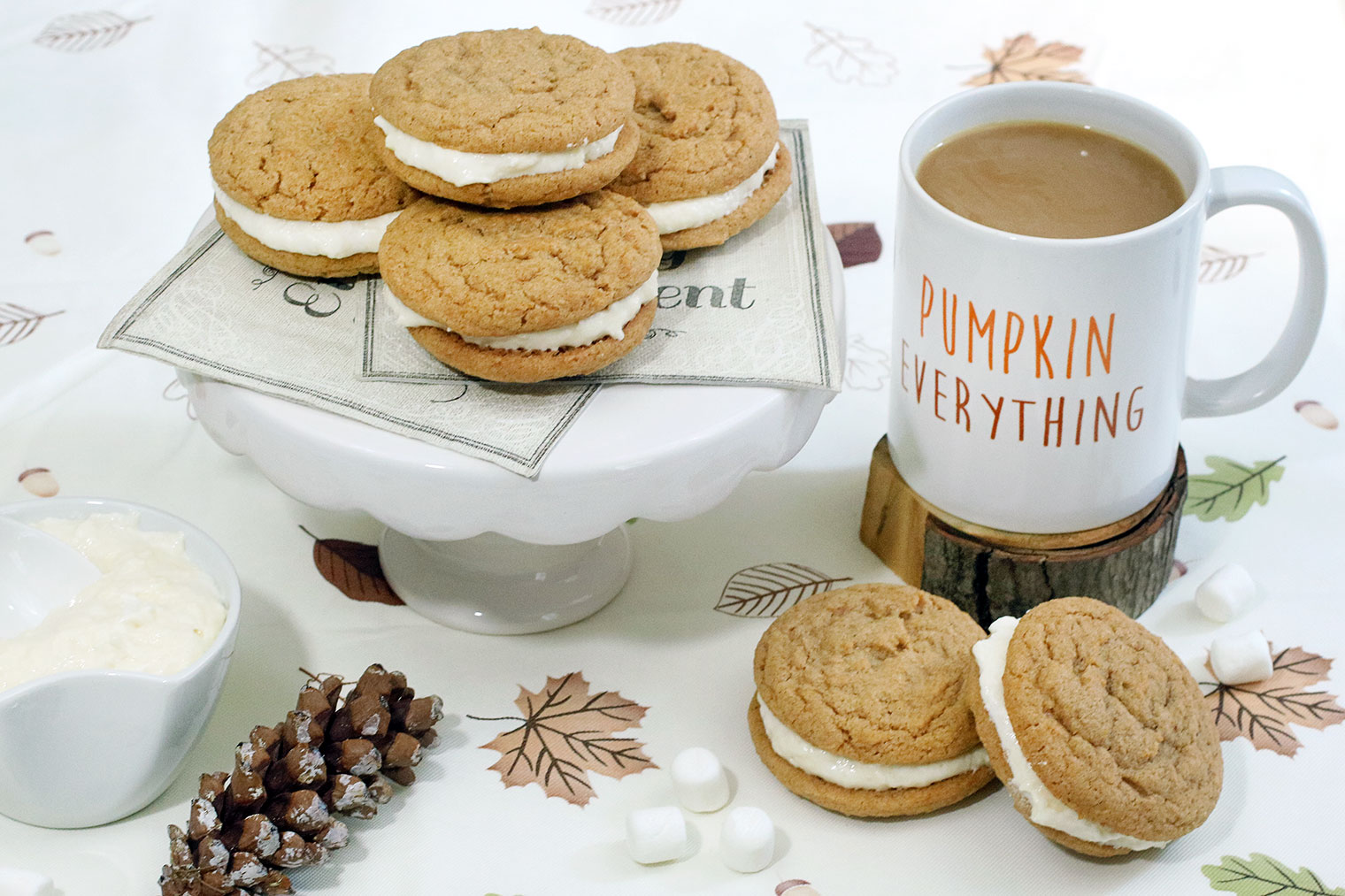 Now, let's get into how I made these delicious cookies… they're perfect for get-togethers, a fall baking session with your kids, classroom parties, a special treat for a neighbor, etc., etc.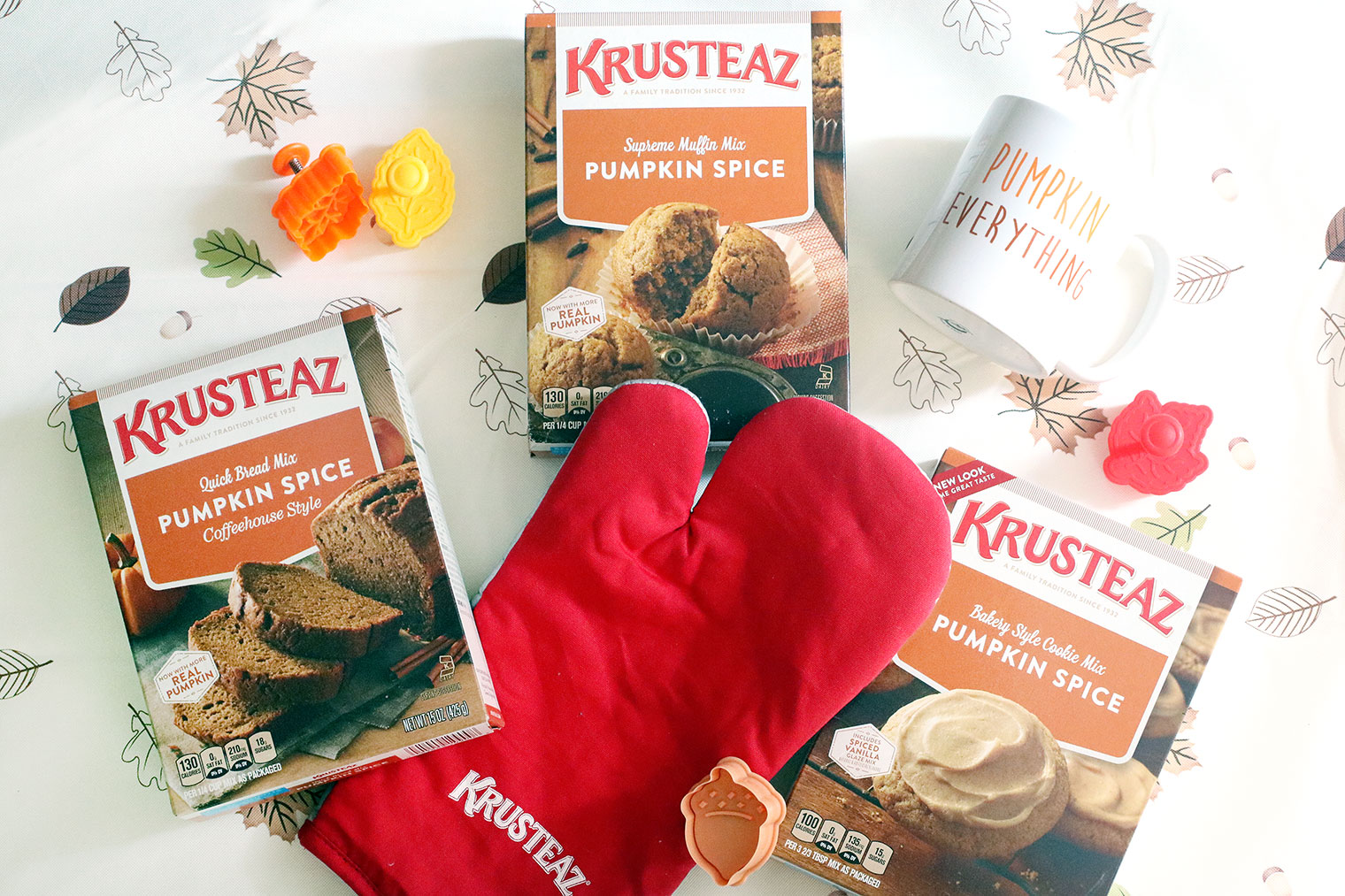 Kruteaz recently sent me a box full of Pumpkin Spice goodies! They sent me Pumpkin Spice Baking Style Cookies, Pumpkin Spice Quick Bread Mix (Coffeehouse Style) and Pumpkin Spice Supreme Muffin Mix, an oven mitt, a cute Pumpkin Everything mug, fall cookie stamps and a gift card.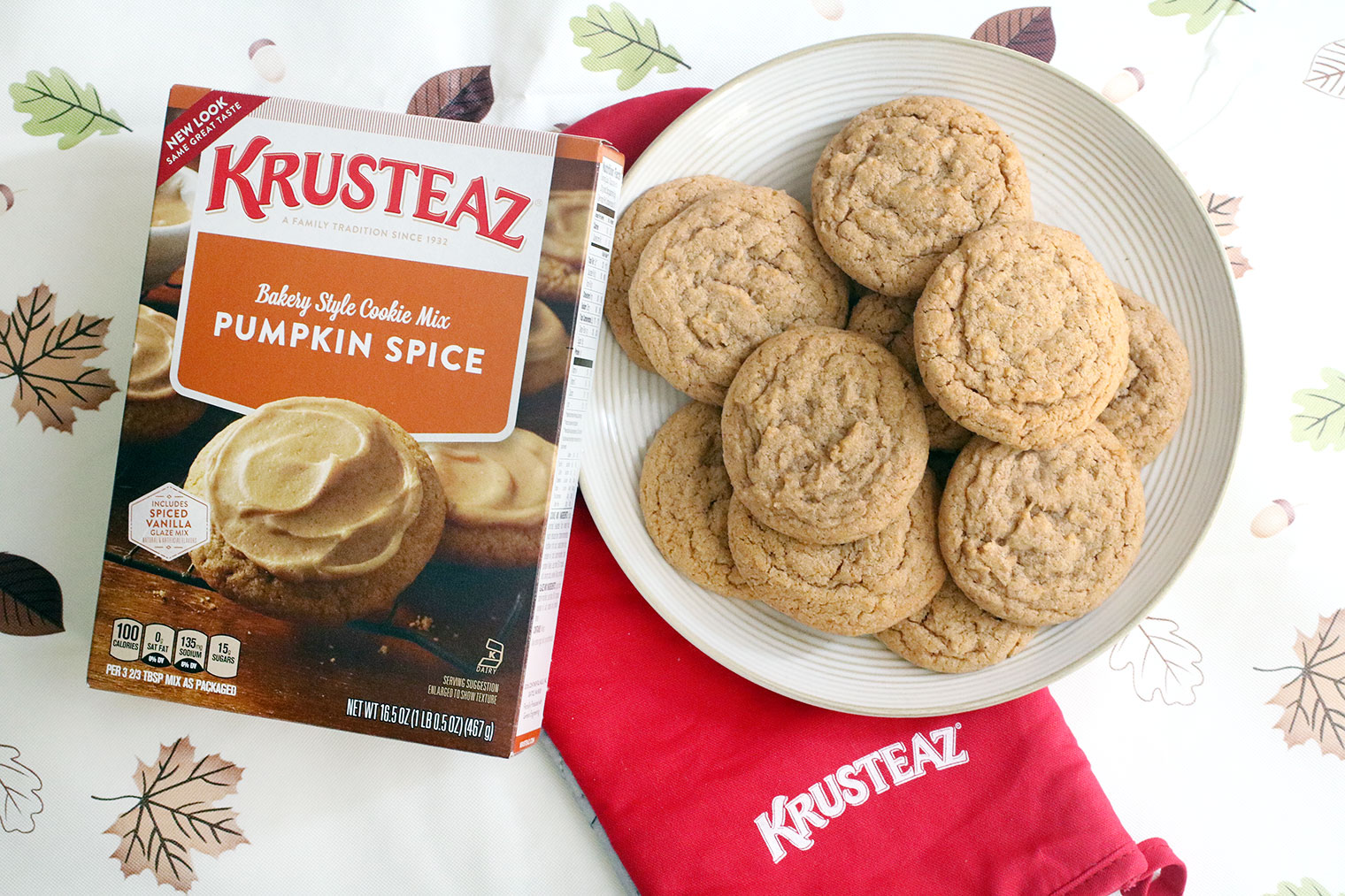 I baked the Pumpkin Spice cookies according to the directions on the box.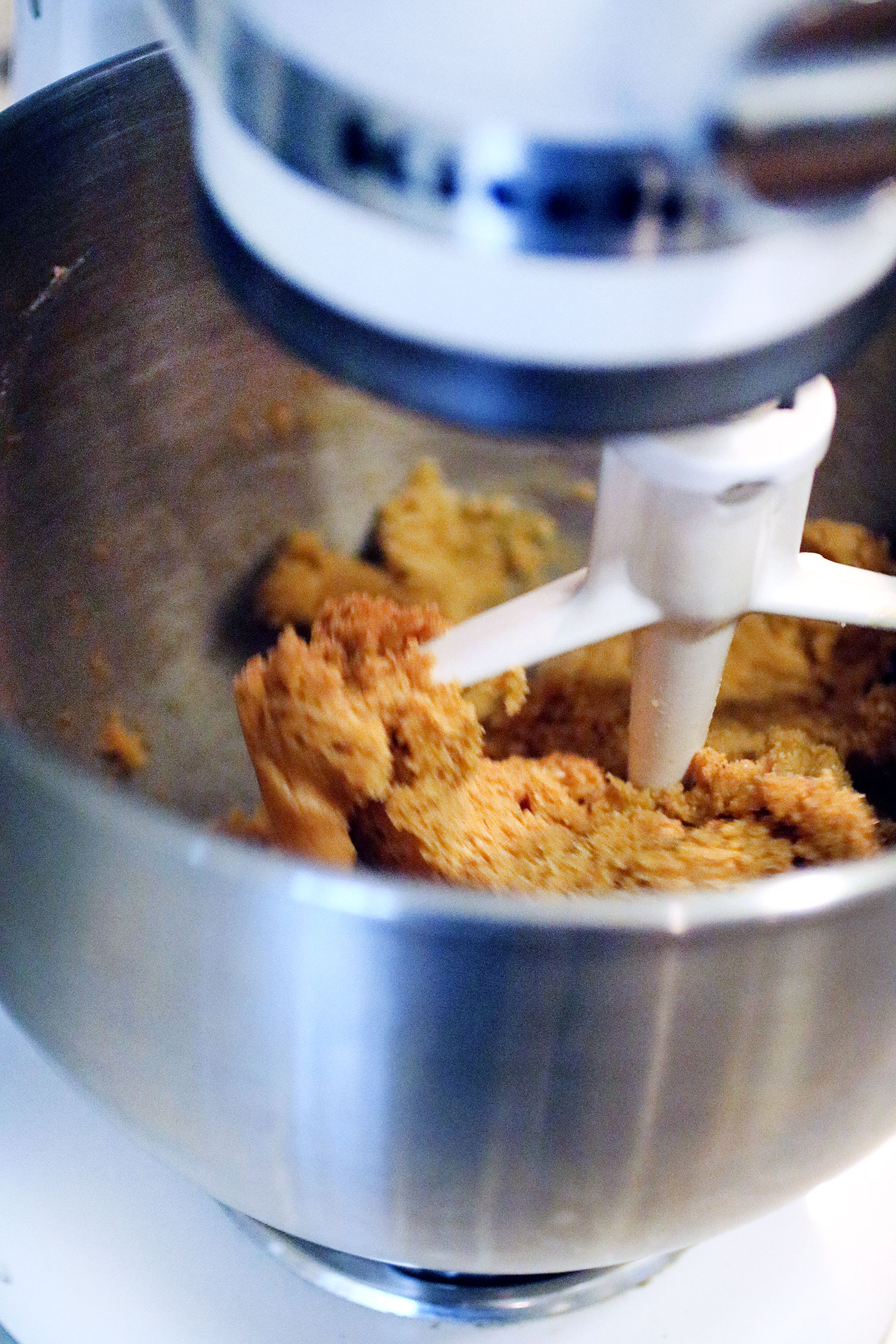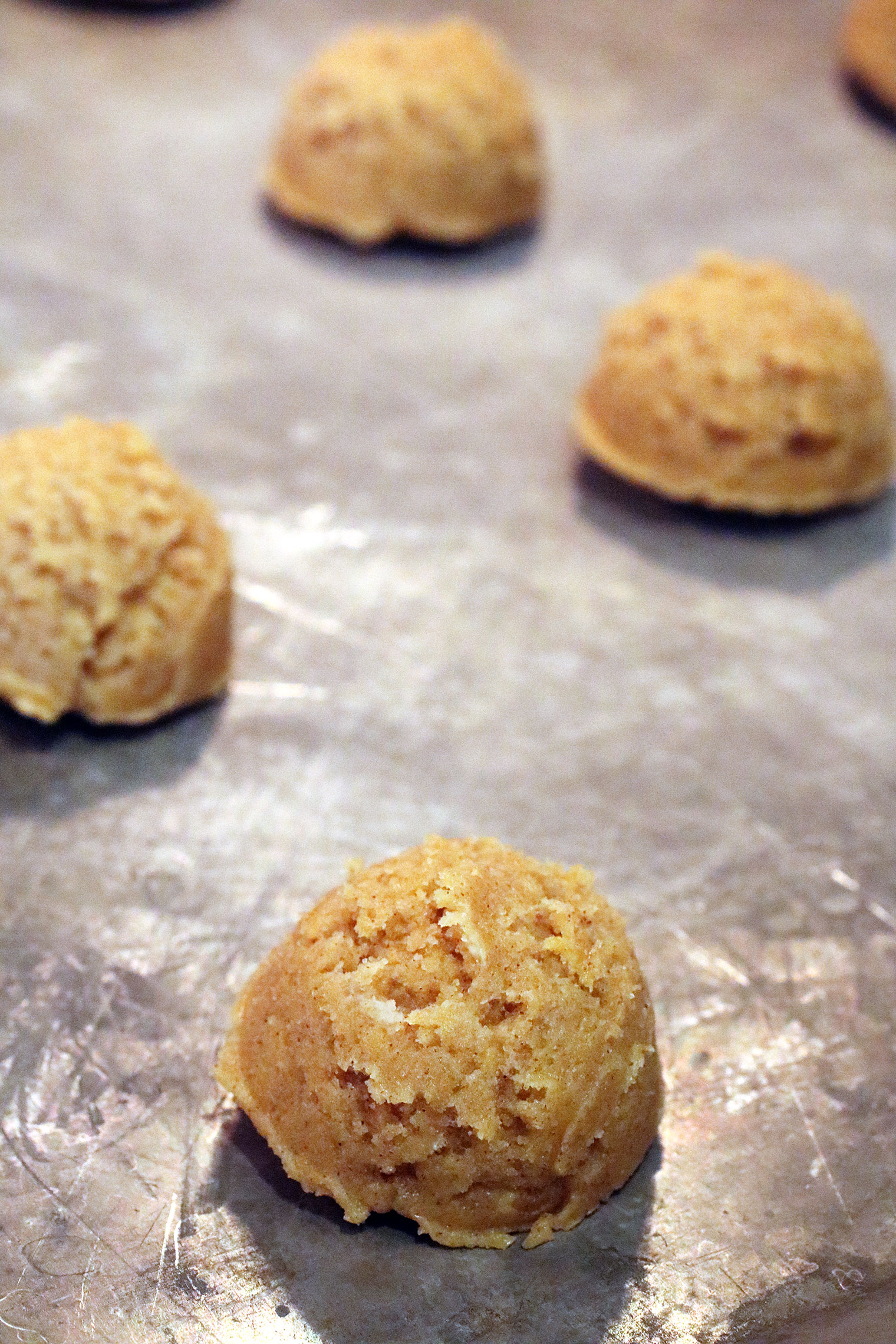 I whipped up the Pumpkin Spice cookies the night before, to give them plenty of time to cool.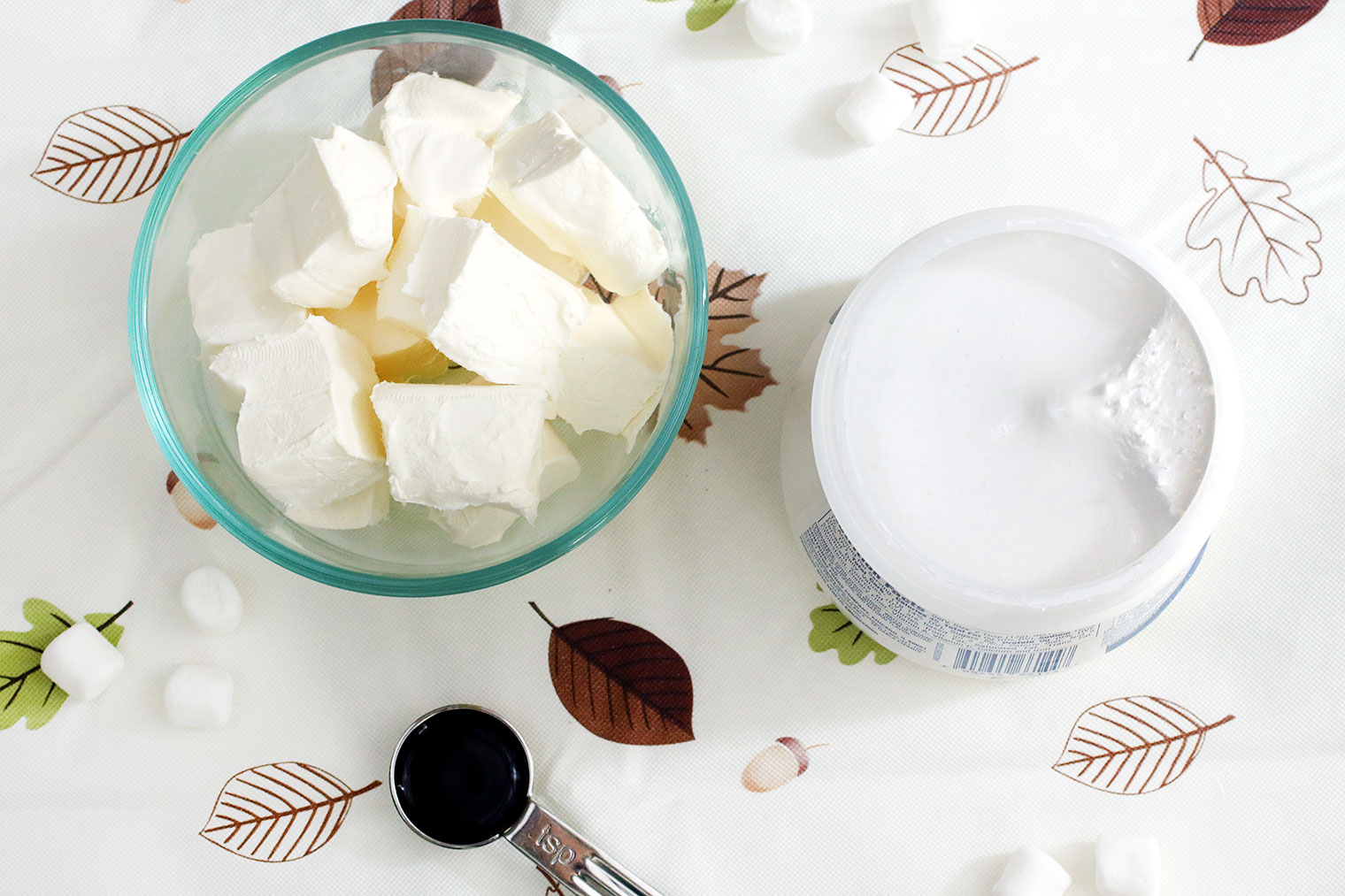 Next, you'll make up the Marshmallow Cream Cheese Filling. You need 1 bar of cream cheese (room temperature), a tub of marshmallow fluff and 1 tablespoon of vanilla.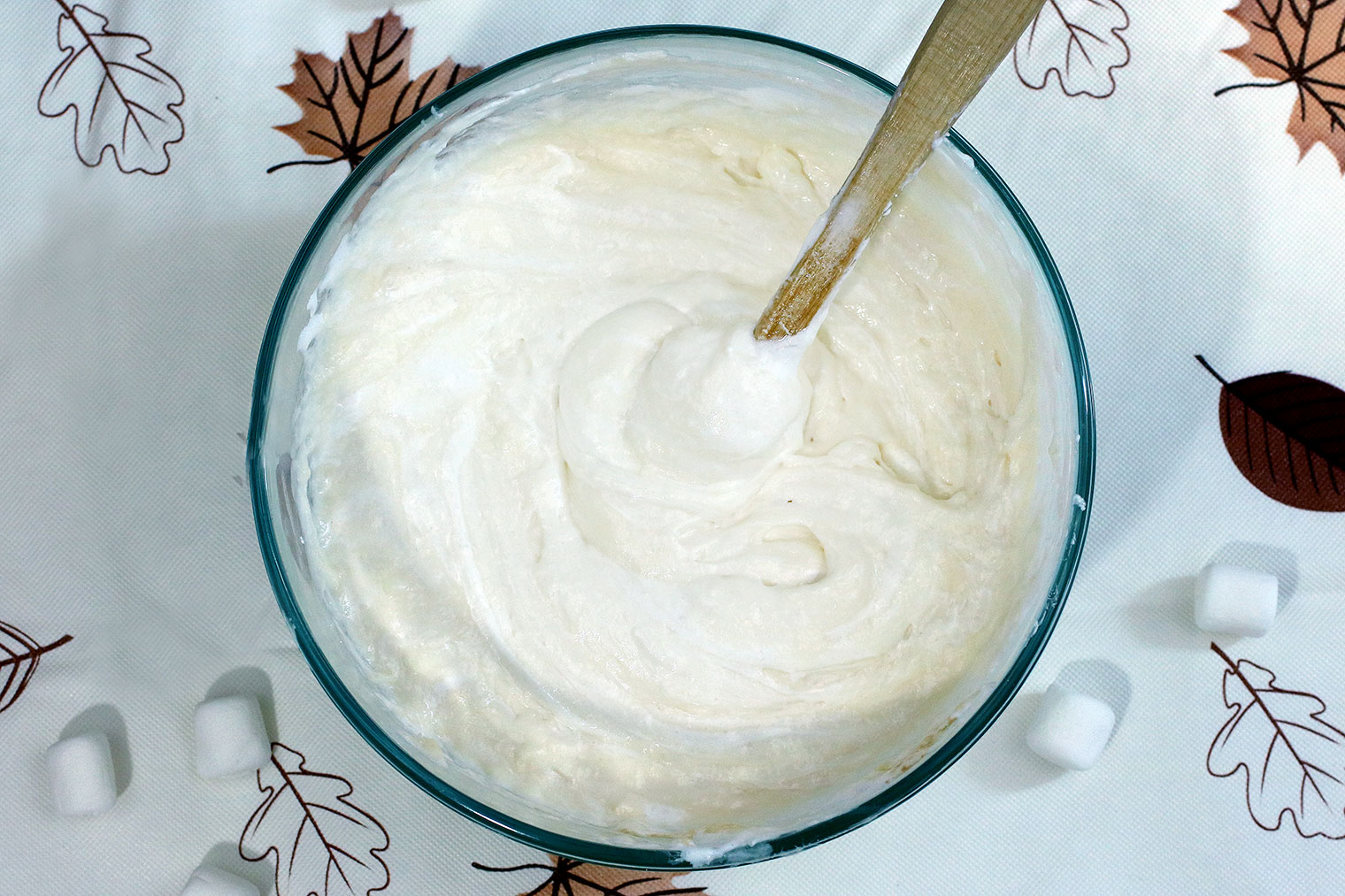 Mix together. This makes enough filling for AT LEAST twelve whoopie pies, if not more.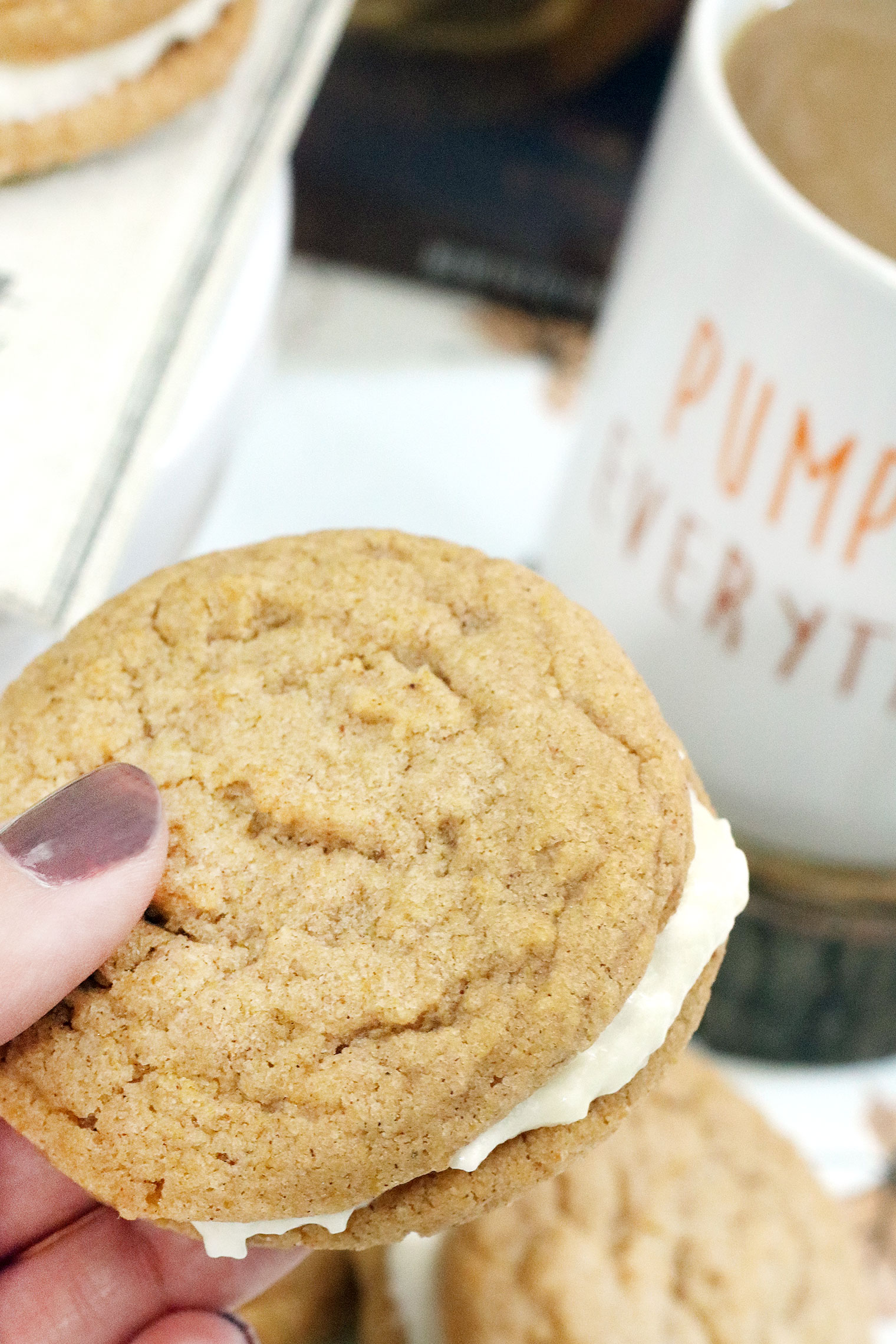 Spread the Marshmallow Cream Cheese Filling between two cookies and ENJOY. So, so good!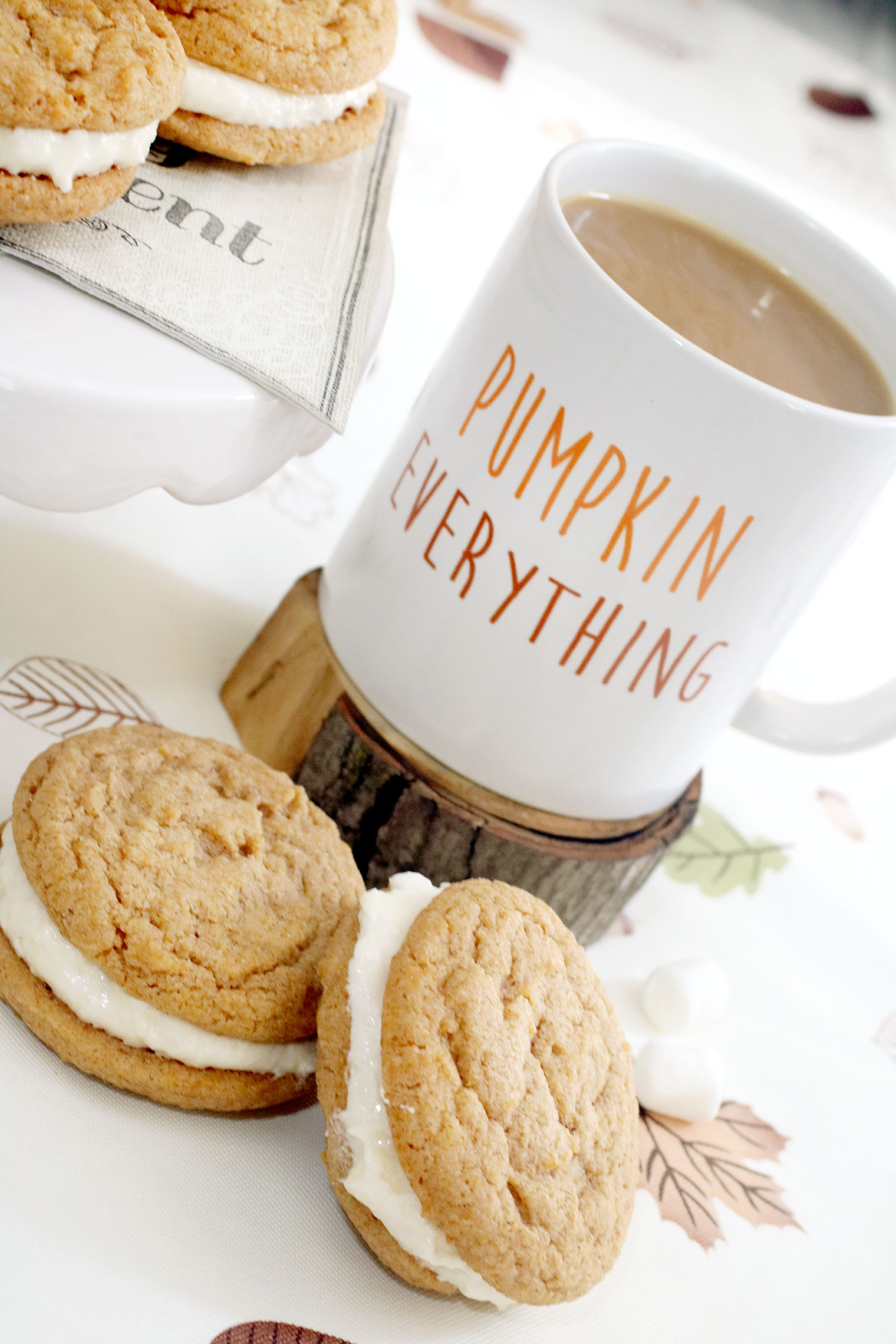 I hope you have gotten to enjoy some fall baking this season. These cookies are delicious alone (they even come with a Spiced Vanilla Glaze Mix in the box if you aren't planning to make them into Whoopie Pies. I've also baked the Pumpkin Spice Muffins and they are delicious, too (I added chocolate chips to the mix!). I just need to try the Pumpkin Spice Bread Mix! 
Before I was sent this box, I had tried the Krusteaz Honey Corn Bread mix and it is my favorite to purchase at the store for when I'm making chili. I didn't realize that they also offer pancake mixes, waffle mixes, cobbler toppings and a variety of cookie and bread mixes. Krusteaz is definitely worth checking out next time you're at the store, especially if you're looking for some easy Pumpkin Spice mixes for fall baking!
SaveSave
SaveSaveSaveSave
SaveSave
SaveSave
SaveSave
SaveSave
SaveSave