We are recovering from a week at the beach… With two vacations almost back to back, I feel like I have a lot of catching up to do at home… I need to figure out the kids fall sports/activities, laundry needs to be done… I did get Aut's uniform clothing ordered (thanks, ON online uniform sale!)… 

And, did we take the beach home with us? because, there is sand and little seashells all over the place! I need to catch up on cleaning, restocking the fridge… my pedi is looking sad and I am over a WEEK behind on my group book bible study… I need to go through all of our vacation photos, too…

That is just a handful of the things I am behind on… And, school starts in exactly one month, say what?!! No, I am not ready for school to start back up… I think the homework and overload of schedules is what I am dreading for next month. Also, I will be turning another year older (yuck) and half marathon training starts back up next month, too (should I be excited about half training? well, I'm not feeling it.. hurm.). Which, I guess I could add I haven't worked out in over a week and the scale shows it. 🙁

BUT…. you know what? We had an awesome, awesome time in Destin and we had some wonderful memories that were made! The weather was awesome, we only had one morning where it rained… Brian and Nathan got to go zip lining for the first time! I found the biggest seashell (mollusk) ever on the beach… The kids got to hold a crocodile… Autumn even found an imitation American Girl store at Baytowne Wharf! The ocean was amazing… our hotel, OH my… it was HUGE, not what I was expecting (as in valet parking, beach drinks right at the pool, a hot breakfast buffet every morning, kids camp, beach towels provided, etc.)… wow, if you are ever headed to Destin, check out Hilton Sandestin, it will amaze you and pamper you. And, the SAND at Destin… oh my, it is just perfect beach sand, perfect for sandcastle building, etc. I have been to some Caribbean and Mexican beaches, and while I would say some of them are on my top beaches list, Destin is definitely the best Florida beach I have visited. I was a little surprised that there weren't a whole lot of seashells, but the quality of the sand was worth the lack of seashells… 

We loved this vacation SO much… we are considering going back next year! We do have Disney on our list for next summer, but Brian and I have been talking and we have been to Paris, Chicago and now NYC! We may do a kids free beach trip next summer! Big cities are nice, but we are ready to relax on a vacation together! We are thinking of doing this same exact trip or maybe checking out an area close to Destin that isn't as CROWDED… like Seaside, FL? or??? I have been to Gulf Shores twice and I really preferred Destin… so, I'd love to stay sort of in that area… Anyway, we have a awhile to think about it! And stay tuned for a vacation recap… and our professional BEACH PHOTOS!

Are you ready for the meal plan for this week?

Menu Plan for Week of July 20, 2014:

Sunday – Dinner out with my girlfriends


We are meeting up for some California Pizza Kitchen! Yum! I haven't been there in a long time, but I love their pasta and salad… don't get me wrong, their pizza is good, too! I really want to try this Thai crunch salad!


Monday – Gazpacho and Grilled CHEEEESE, click HERE for recipe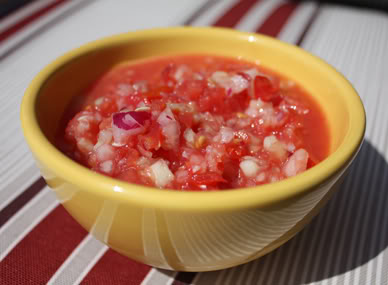 Gazpacho is my favorite summer soup and if you know me, I make this EVERY week that I can during the summer! It is OHHHH so good, especially with some warm grilled cheese.


Tuesday – Baked Oatmeal Casserole Recipe, click HERE for recipe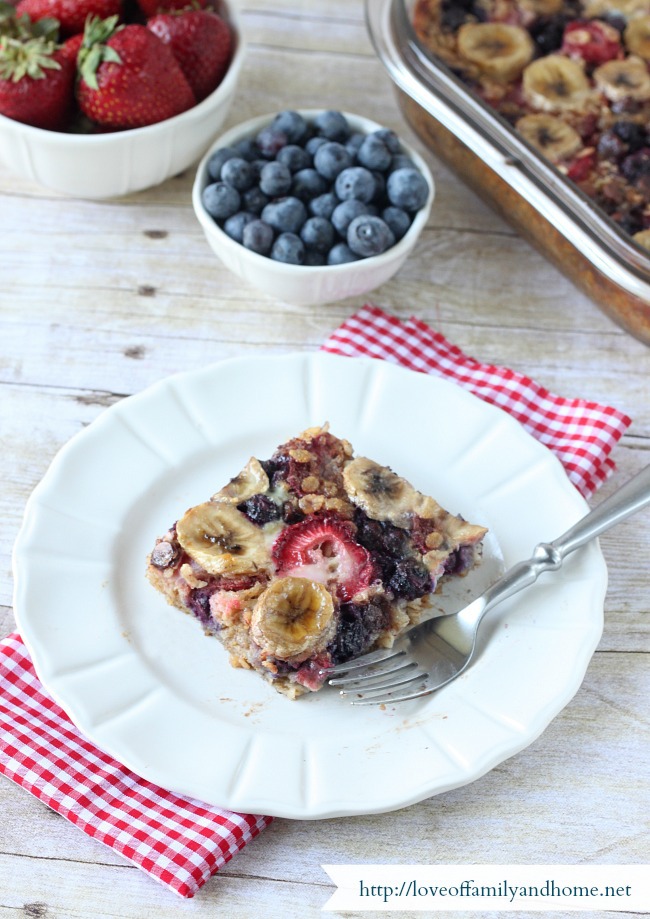 Tonya at Love of Family & Home always has the BEST recipes and she takes amazing photos of food. When I saw this recipe for a baked oatmeal casserole, I knew I wanted to add it to my meal plan! Since we do breakfast one day a week (most of the time), I thought this would be great to make for dinner one night and then we could eat the leftovers for breakfast throughout the rest of the week. Tonya says it is great warmed up AND cold! Brian doesn't like bananas, so I may omit the bananas on half of the casserole, just because I love him. 🙂


Wednesday – BLT's and Chips
I know, I know… I have this on our meal plan a lot, too… but, we are really digging BLT's right now… AND, well… it is such an easy dinner to whip up (especially when the kids keep me so busy during the day!!).
Thursday – Moonlight Paddleboat Picnic


Yep, you heard me right… we are having dinner on a paddleboat in the Grand Basin in Forest Park! This will be our fourth year doing this together, it is a summer tradition that we absolutely love to do together! Even better yet, they provide a bottle of wine for us on the boat! Don't be surprised if you see a photo from me on IG (click HERE if you don't already follow me on Instagram) stating, "I'M ON A BOAT!" If you're interested in doing a paddleboat sunset dinner, you can find the details on The Boat House website HERE. Be sure to tell them I sent you… 🙂 Above you'll see two photos from last year, we even had a little duck that kept following us for hand outs. 😉


Friday – Tacos
If it was Thursday, I'd say it is TACO THURSDAY! But, it's not… so, well… whatever 🙂


Saturday – Frozen Pizza
Autumn has a birthday party and Brian and Nathan are going to go do something fun, so since we will be running around all day… I think a frozen pizza will be just fine for dinner. 🙂

Linked up with:
Mommy Monday Blog Hop