This shop has been compensated by Collective Bias, Inc. and I Love Ice Cream Cakes. All opinions are mine alone. #IceCreamCakeBreak #CollectiveBias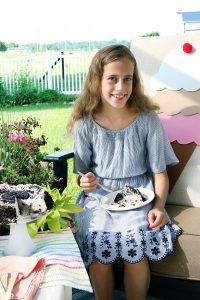 Did you know that July is National Ice Cream month? I know my family will be celebrating it all month long. We LOVE ice cream, especially OREO® Premium Ice Cream Cake and Carvel's Ice Cream Cookie Cake. I Love Ice Cream Cakes showcases delicious frozen ice cream cakes for everyday enjoyment, special occasions and summer-time celebrations. They are conveniently available in grocery stores nationwide in the bakery or freezer section. Today I'm sharing 5 Easy Ice Cream Activities and Games for National Ice Cream Month. It'll give you some fun and easy ways to celebrate National Ice Cream Month this month with your family.
It's National Ice Cream Month and our friends at I Love Ice Cream Cakes are giving you the chance to win a $500 Gift Card for the Ultimate Ice Cream Cake Party! PLUS, you can return every 24 hours during July for a chance to win the daily prize and additional entries toward the $500 grand prize!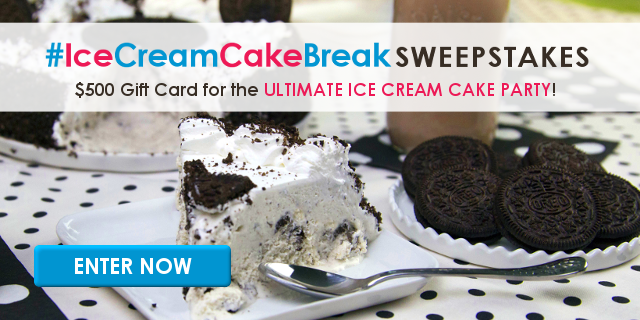 No Purchase Necessary. The #IceCreamCakeBreak #Sweepstakes begins on July 1, 2018 at 12:00:00 AM ET and ends on July 31, 2018 at 11:59:59 PM ET. There are Daily Drawings and a Grand Prize Drawing during the Sweepstakes. Legal residents of the 50 US/DC only 18+. Void where prohibited. By participating, you agree to the Official Rules.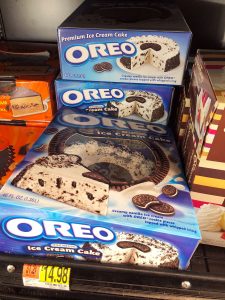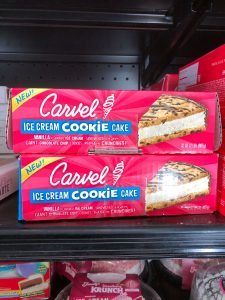 I Love Ice Cream Cakes makes my day so much easier, because they offer tasty, ready-to-serve ice cream cake treats that I can pick up on my usual grocery store run. The kids are always all smiles when they see me place one (or two) of these tasty ice cream cakes in the cart!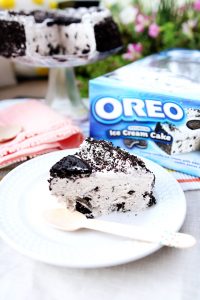 I selected the OREO® Premium Ice Cream Cake at my local Walmart store, because my kids LOVE anything OREO®!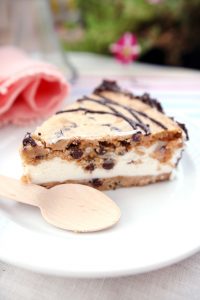 I also picked up the Carvel's Ice Cream Cookie Cake at Walmart, who can resist ice cream in-between chocolate chip cookies? There is a huge selection of other ice cream cakes and they come in many different styles and sizes, including original Carvel®, Jon Donaire® and OREO®.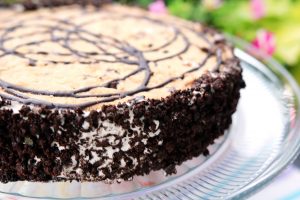 These ice cream cakes are conveniently available in grocery stores nationwide. Find one near you by visiting I Love Ice Cream Cakes' handy Product Locator HERE.
5 Easy Ice Cream Activities & Games for National Ice Cream Month
One: Have an Ice Cream Break Outside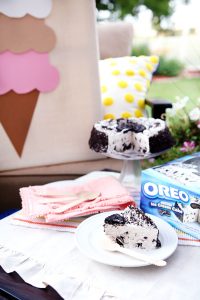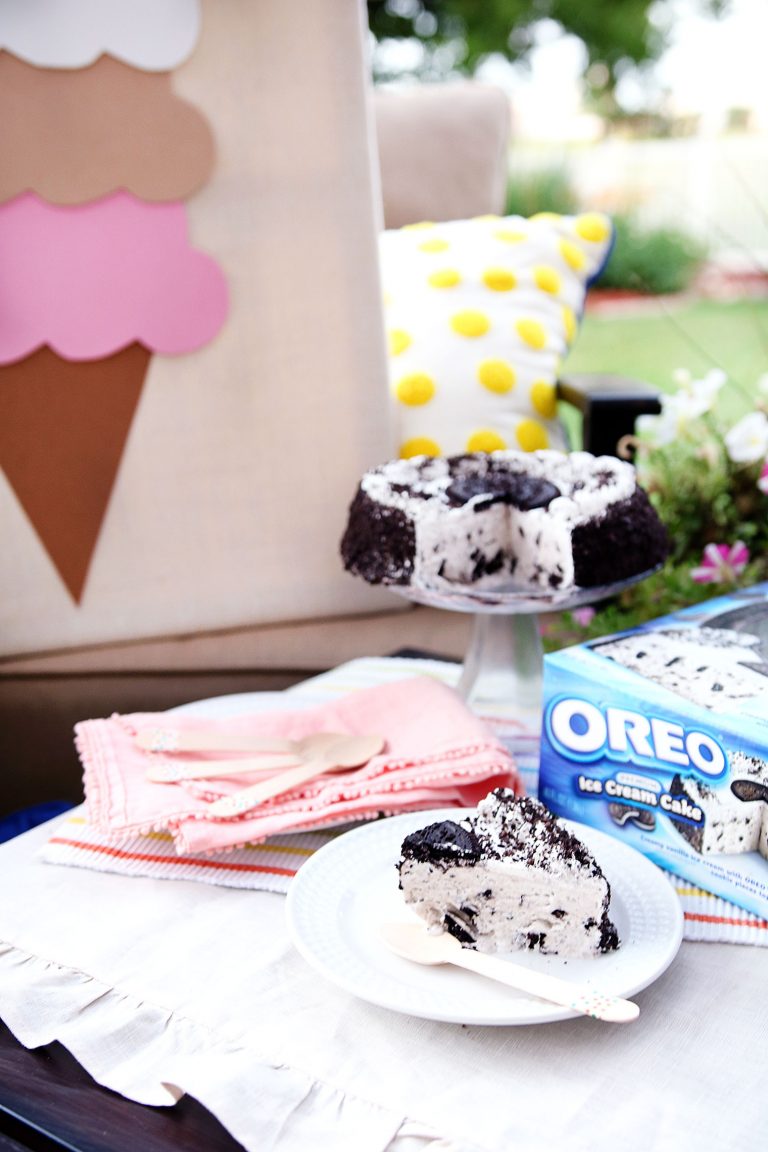 Have an ice cream break outside with the delicious OREO® Premium Ice Cream Cake with lots of pillows and fun spoons as one of the activities. For this particular ice cream break outside, I purchased the OREO® Premium Ice Cream Cake complete with vanilla-flavored ice cream blended with OREO cookie pieces, plus whipped icing topped with a large OREO cookie wafer and OREO cookie pieces!
Two: Water Balloon Ice Cream Game
For this game, you'll need toilet paper rolls and small water balloons. Give each kid an 'ice cream cone' which will be a toilet paper roll with a water balloon on top. See how fast they can carry their ice cream cone across the yard and back without dropping the water balloon off the top. See which team lasts the longest and doesn't pop or drop their 'ice cream scoop' (water balloon)! And, why not enjoy Carvel's Ice Cream Cookie Cake with vanilla ice cream sandwiched between two giant chocolate chip cookies then rolled in our famous Carvel crunchies while playing this game!
Three: Play Pin the Cherry on the Ice Cream Cone Game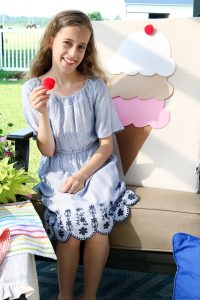 This game is so easy to create with a quick stop at the craft store. I purchased some thin foam paper for each ice cream flavor and brown paper for the ice cream cone. You can use red pom poms for the cherries!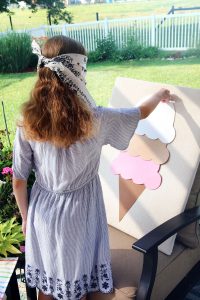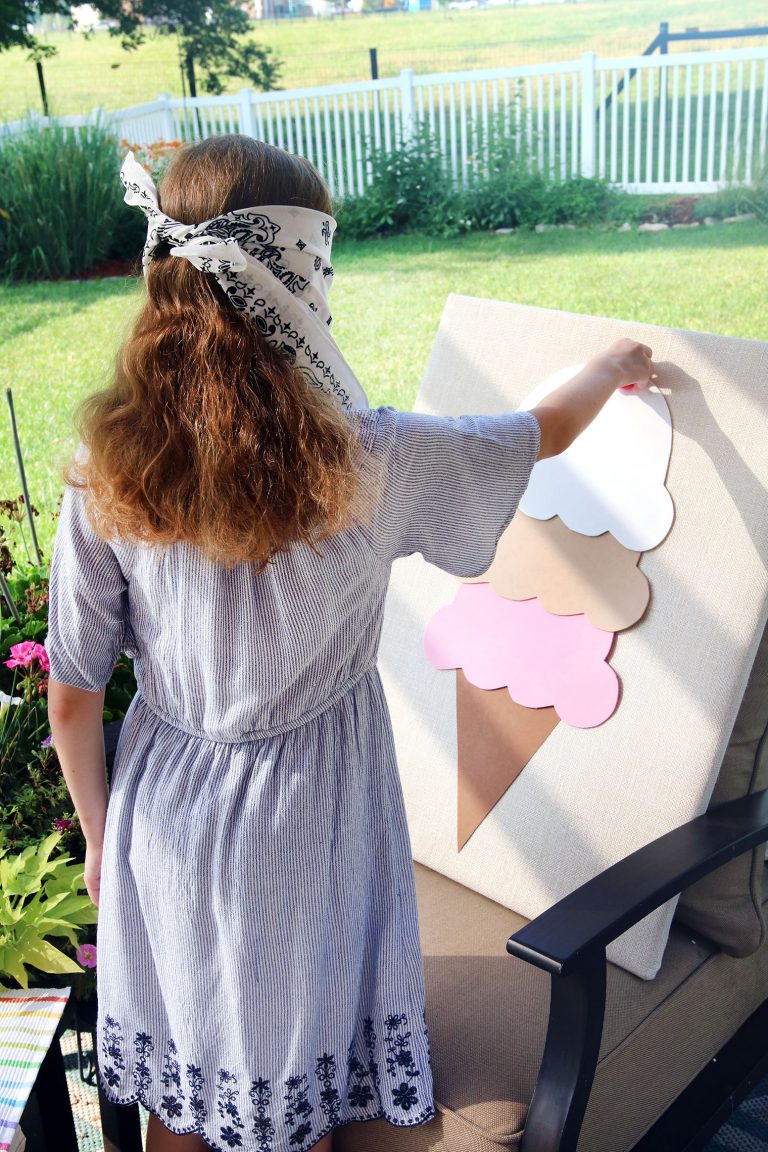 Use a bandana and double sided tape on the 'cherries' and in-between bites of ice cream, they can try and pin the cherry on top!
Four: Ice Cream Topping Buffet
Ice cream cakes are delicious on their own, but you could surprise your kids with an ice cream topping buffet of sprinkles, different flavors of whipped cream (plain, chocolate, etc.), fruit toppings, etc.
Five: Ice Cream Cone Throw
With a cardboard box lid, plastic golf balls (in various colors) and real ice cream cones you can set up an easy game for the kids! Hot glue 9 ice cream cones face side up on the lid of a box. Have your kids stand a distance away and have them throw the plastic balls into the cones. See who gets the most in and you have a winner!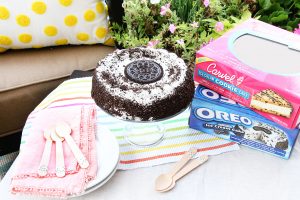 From family celebrations to a job well done and just because, there's always a sweet reason to make people smile with an ice cream cake.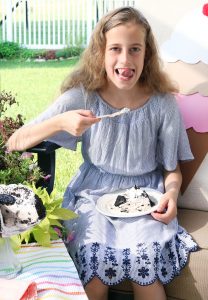 Be sure to check out these delicious ice cream cakes for your summer celebrations. As you can tell… my daughter is a big fan of them!