Welcome to the first week of Thursday Fashion Files!
Welcome to the FIRST week of Thursday Fashion Files! This party was previously What Wives Wear, but with Sherri leaving we were lucky enough to have Jill at Doused in Pink sign up as our new HOST!! Previously, this was mostly a link up for wives to share fashion, but with the party change I wanted to let you know that anyone is welcome to link up to this new party. If you have any blog friends that you would like to invite to the party, we would love to have them! Also, if you haven't stopped by to say goodbye to Sherri, you can by clicking here.
If you were previously signed up as a Co-Host, you will keep your spot under Thursday Fashion Files. If you haven't signed up to Co-Host, but are interested, sign up by clicking HERE.
I am also sharing these gorgeous tortoise print glasses from Firmoo on the blog today. Firmoo contacted me a few weeks ago and let me select a pair of glasses from their site. I really had a hard time selecting a pair, but I knew I wanted a tortoise print. My current glasses are OLD and a black frame, which was really trendy back when I got them. I normally wear contacts during the day and Firmoo let me type in my prescription for the order for my glasses. They arrived and fit perfectly and the prescription is accurate.
The glasses also came with a mini screwdriver, a case and microfiber cleansing cloth.
If you have never tried Firmoo before, you'll be surprised by how much you can save by ordering you glasses online with them! They are offering a 50% off code on all frames
site-wide for new customers. Check it out by clicking HERE.
Now, I want to share more of my outfit with you… I am wearing a grey suit that I purchased from Express. Let me tell you, Express makes awesome dresses AND even more awesome suits! This suit fits me like a glove and I enjoy styling it different ways. Today I have several layers under the jacket, a grey leopard print cardi and a white ruffle button down shirt. I am wearing grey tights with the skirt and my leather lined booties from TJ Maxx. I am in love with this outfit. Oh, and it gets even better… I am trying a free trial month with Rocks Box and this FABULOUS necklace, the earrings and bracelet are all from them. I am going to be sad to ship them back!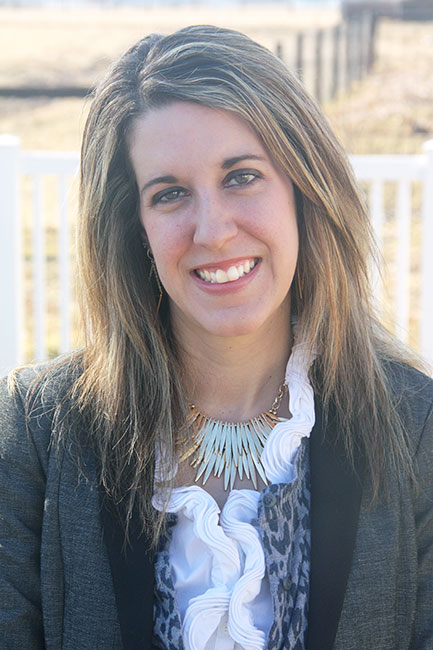 And, here is a close up of the jewelry that was in my Rocks Box. If you haven't heard about Rocks Box, it is a subscription service where you pay $20 a month for a box of jewelry. You don't keep the jewelry, unless you want to pay for it… you can ship the jewelry back at any time for free and they send you another box. You do fill out a survey to let them know what type of jewelry you're into, so they don't send you something you won't like. The jewelry is more higher end like Kendra Scott, so you're receive a great box of goodies! I really want to keep this necklace that they sent me, I can see how it would work with SO many of my outfits… but, it is $70! Eek! Not sure if I can justify that… I am still thinking about it. The 'Shine' necklace they sent me is something I can keep and I can't wait to layer it with some of my other necklaces. I think I am going to try out one subscription service a year and this year its Ipsy, so maybe I'll do Rocks Box next year… not sure yet.
My Outfit Details:
Glasses – Firmoo
Suit – Express
Tights – Target
Necklace, Arrow Bracelet, Earrings – Rocks Box
Booties – TJ Maxx
Ruffle Button Down – Express
Leopard Print Cardi – Gap Outlet
Chevron Ring – Molly Suzanne
Watch – MK
Nail Color – Essie Gold
Link Up Guidelines:
1. Feel free to grab our button to display on your blog sidebar. Help spread the word and share about our link up community.
2. Follow your hosts. Leave a comment letting us know you are a new follower and we will be sure to follow back.
3. Share the love by visiting and commenting to at least three other blogs in the link up.
This week I welcome Debbie at Fashion Fairy Dust as our Guest Co-Host! If you enjoy casual and dressy mixes, a huge assortment of different graphic tees styled with boyfriend jeans and gorgeous statement necklaces, then you will enjoy Debbie's blog… which includes all of that plus more! Debbie is a dog-lover, coffee-addict and believes jewelry and shoes make an outfit. Stop by her blog if you haven't already and you'll be impressed!