Welcome to the Fourth Day of the First Ever Holiday Craftacular Blog Hop!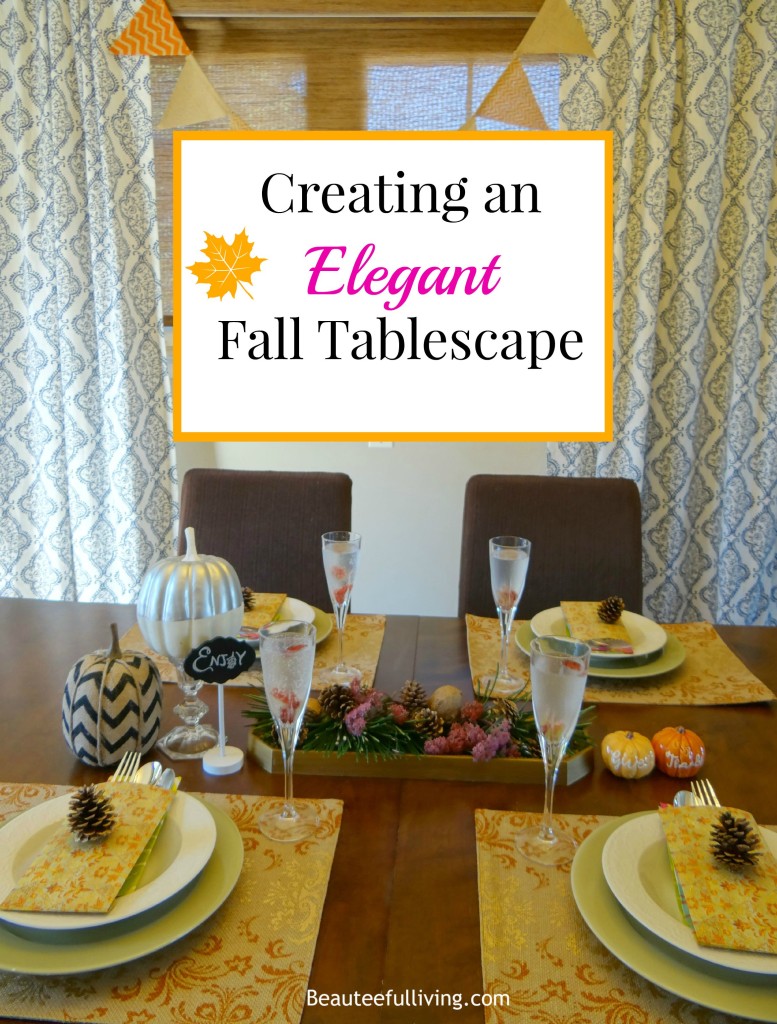 Throughout the past week, my blogging friends and I have been sharing projects, crafts, and decor ideas for the fall season. If you're a fellow blogger, we'd love for you to share your fall project, recipe or craft at the Holiday Craftacular linky party below! We're very excited to see your fall creations! Please be sure to follow your Holiday Craftacular hosts if you link up. We'll share our linky party favorites at our next Holiday Craftacular blog hop and on our Holiday Craftacular Pinterest Board! Meet the Holiday Craftacular crew below.


Becky of The Dempster Logbook
Carrie of Curly Crafty Mom
Now for today's Craftacular blogger, Tee!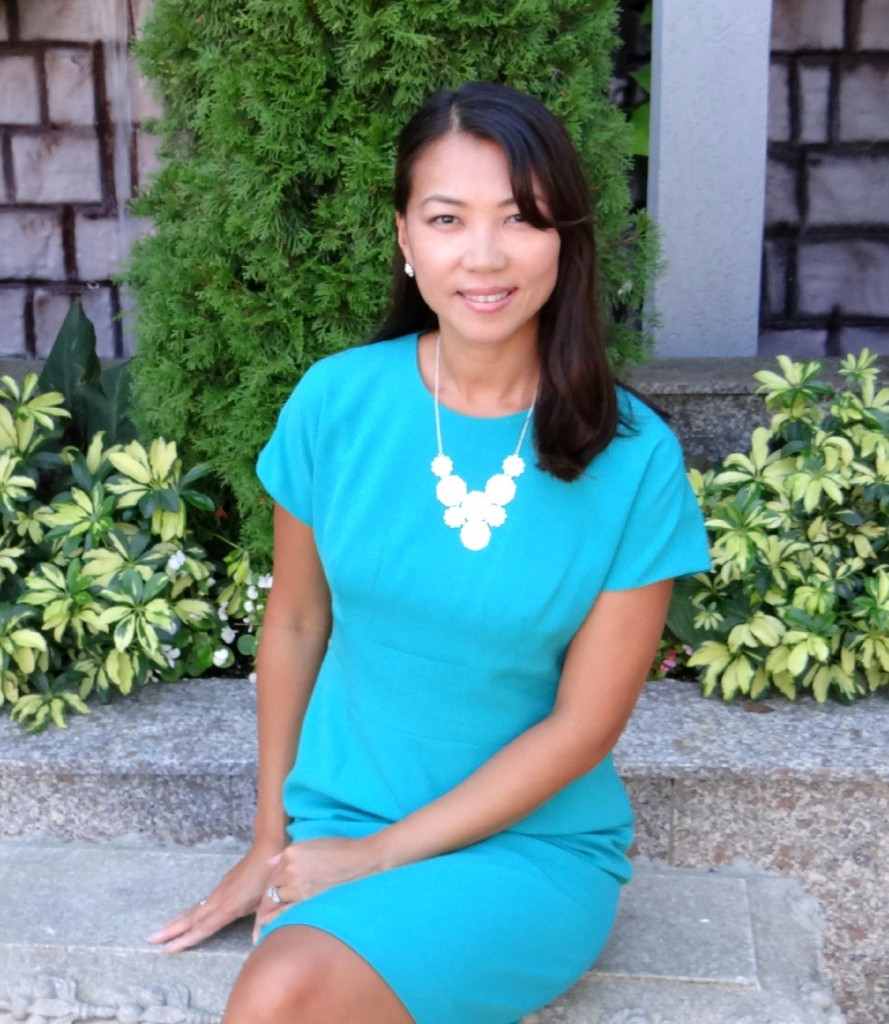 Hi lovely readers, I'm Tee and I started my blog, Beauteeful Living as a way to share my creative passions and to document events happening in my little world, a "bubble" best described as Beauteeful Living. To me, "beauteeful" stands for finding "beauty" in each of our own lives. I'm not only referring to the grand things and events. I mean the everyday simple things and moments that we often overlook. People are the center of what matters in my world. I could be happy in my backyard, swatting mosquitoes away, if it means I'm there hanging with my favorite people. These people definitely include my husband (college sweetheart) and our 2 sweet and sassy daughters! I'd love for you to stop by the blog and say "hi." I always love meeting new people. In the meantime, I'm excited to share an elegant tablescape I created for fall.
1) Pennant Banner
– I purchased this banner from
Target
a couple of weeks ago. While the banner was cute, it needed a little something. I decided that adding some letters to spell out "fall" would do the trick!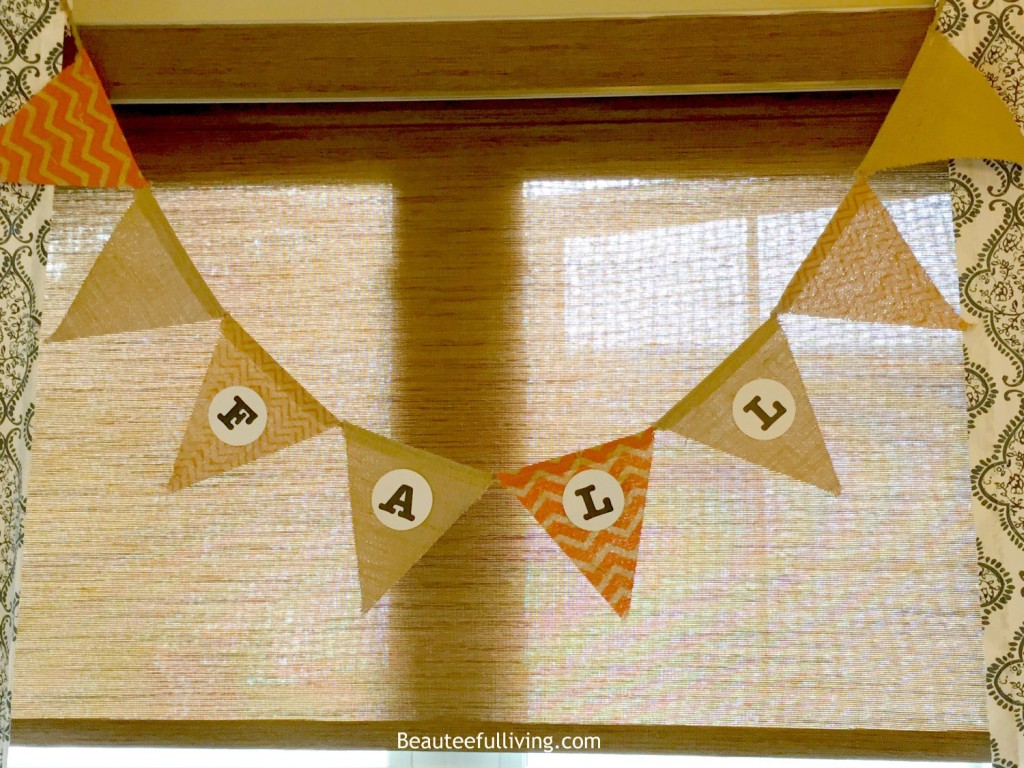 2) Centerpiece – I clipped branches from our pine tree for this display. Love how the green clippings look against the gold painted acorns and pine cones.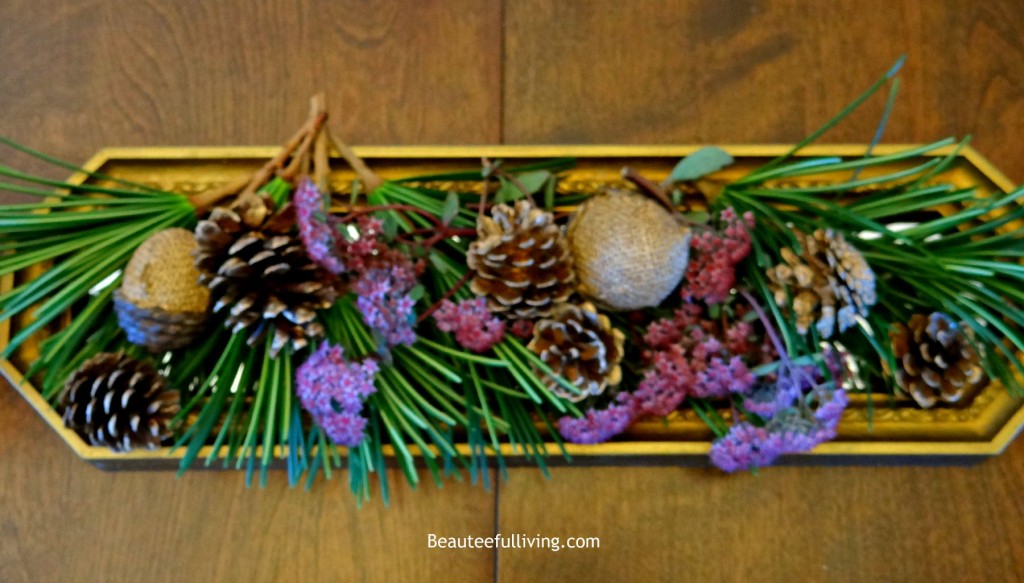 3) Table Setting – When I saw these place mats from Kohl's, I knew I had to have them. The damask print was exactly the elegant look I was after! For the plate and salad bowl, I simply chose 2 different colors for some contrast. To hold the silver cutlery and paper napkin together, I decided to use pretty cardstock paper. All you have to do is fold the paper into 3 columns and fold one of the ends up so the contents stay put! Since I had extra pine cones, I decided to place one on top of each place setting. 🙂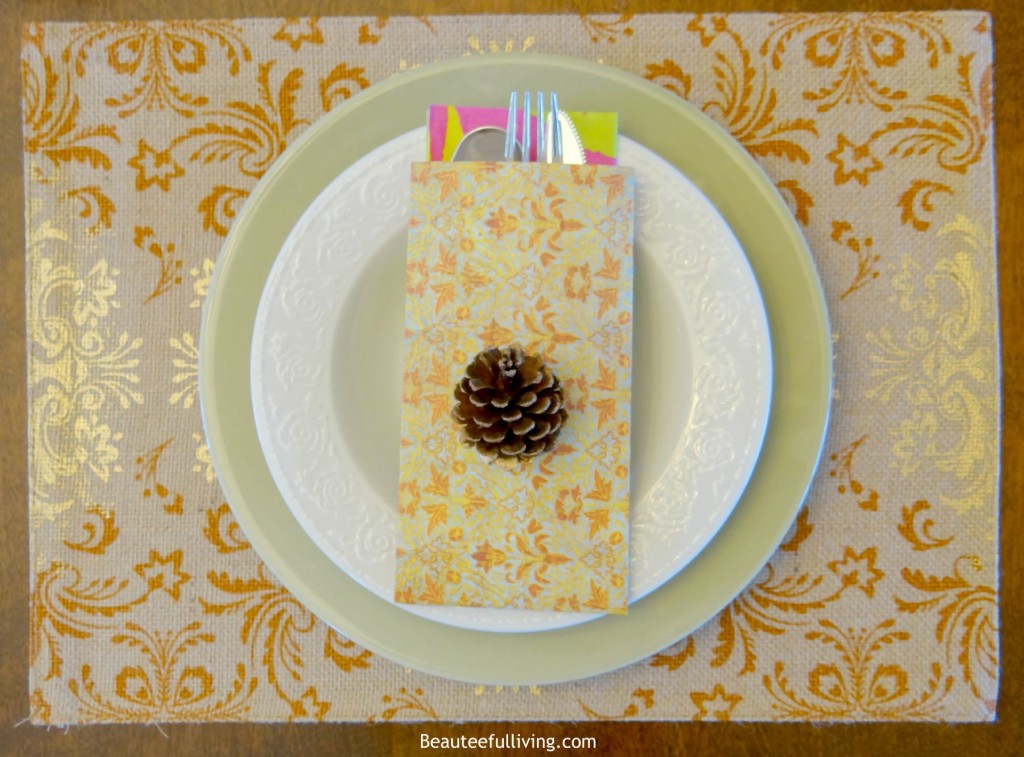 4) Salt and Pepper Shakers – Not only will salt and pepper come in handy for meals, they also spell out "give thanks." Love it! You can purchase them from Kohls.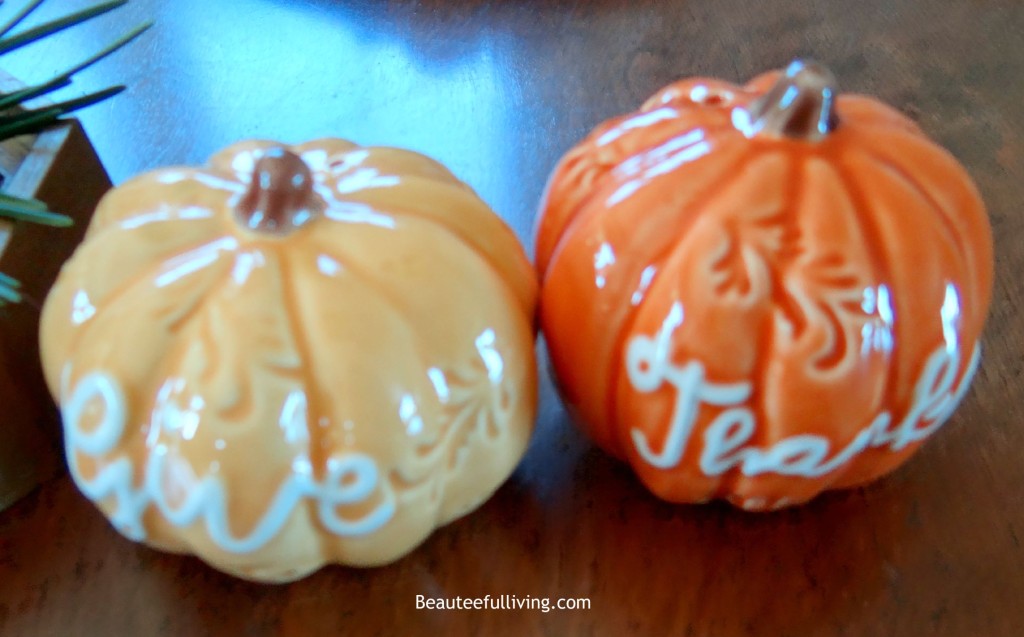 5)
Drinking Glasses – I love champagne but it was definitely too early in the day for me to enjoy a glass when these photos were taken. Instead, I poured sparkling water into these flutes and sprinkled some sliced grapes for added fun.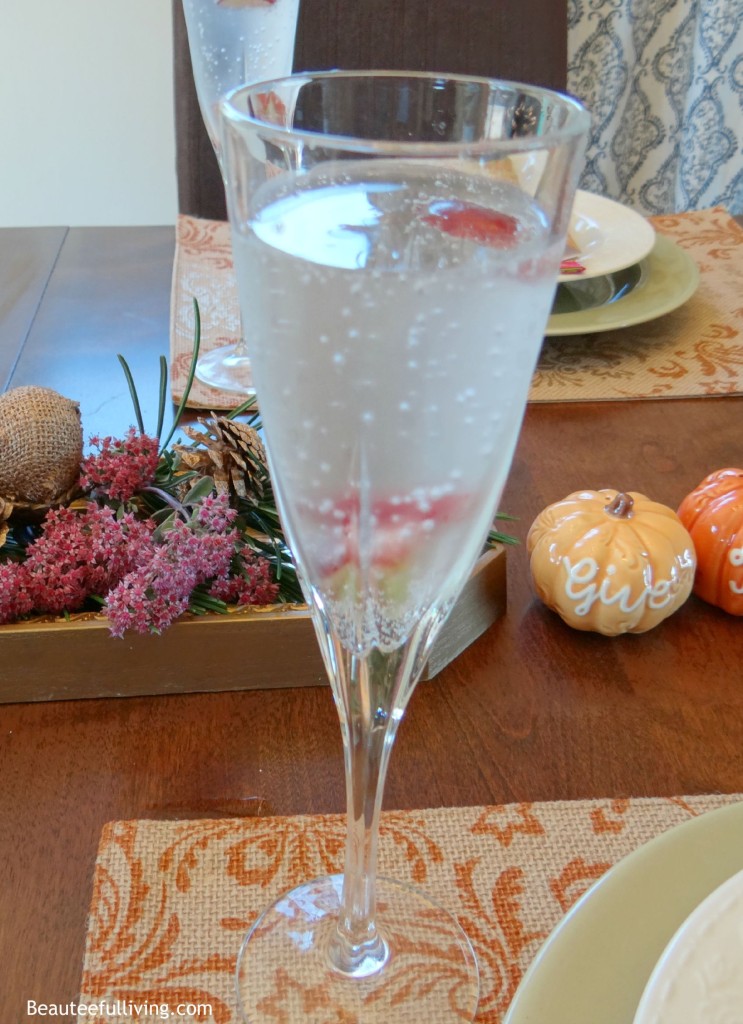 6) Ready for a Close Up – The table setting is complete!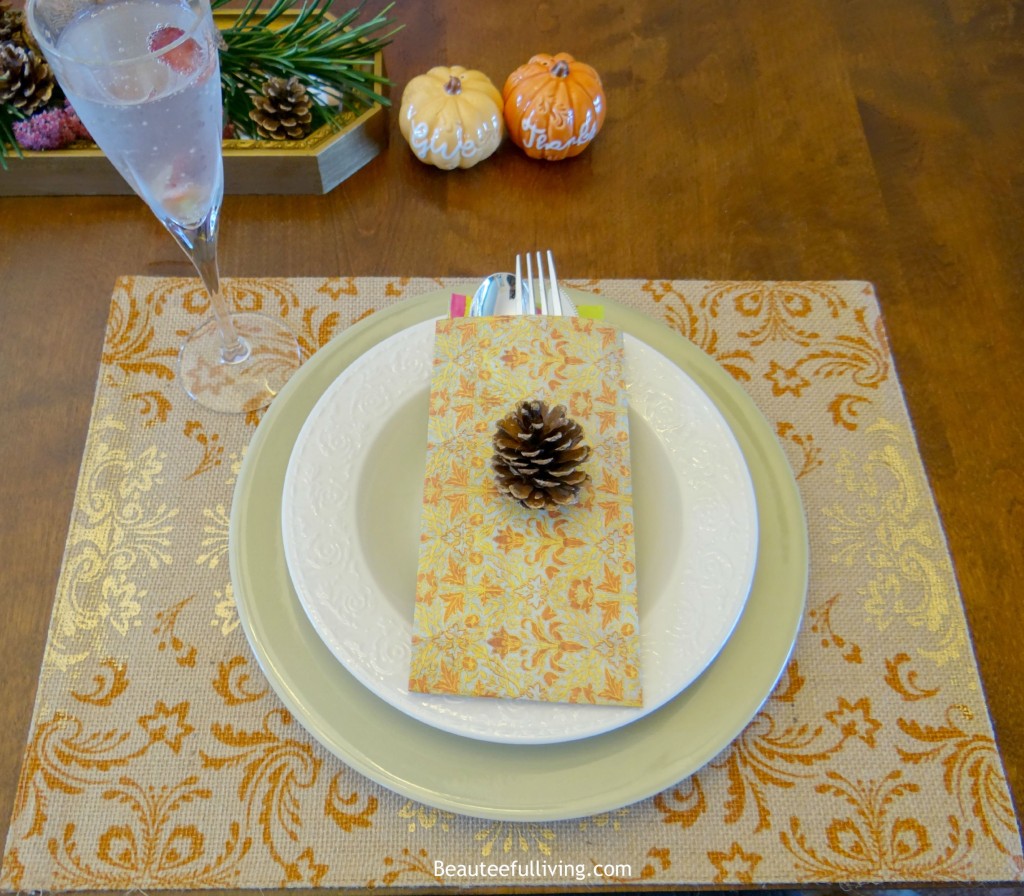 7) Decorative Details – Pumpkins are always great for fall but when they are chic and glam…even

BETTER

! 🙂 By the way, they were only $3.00 each from Target (Dollar Spot aisle).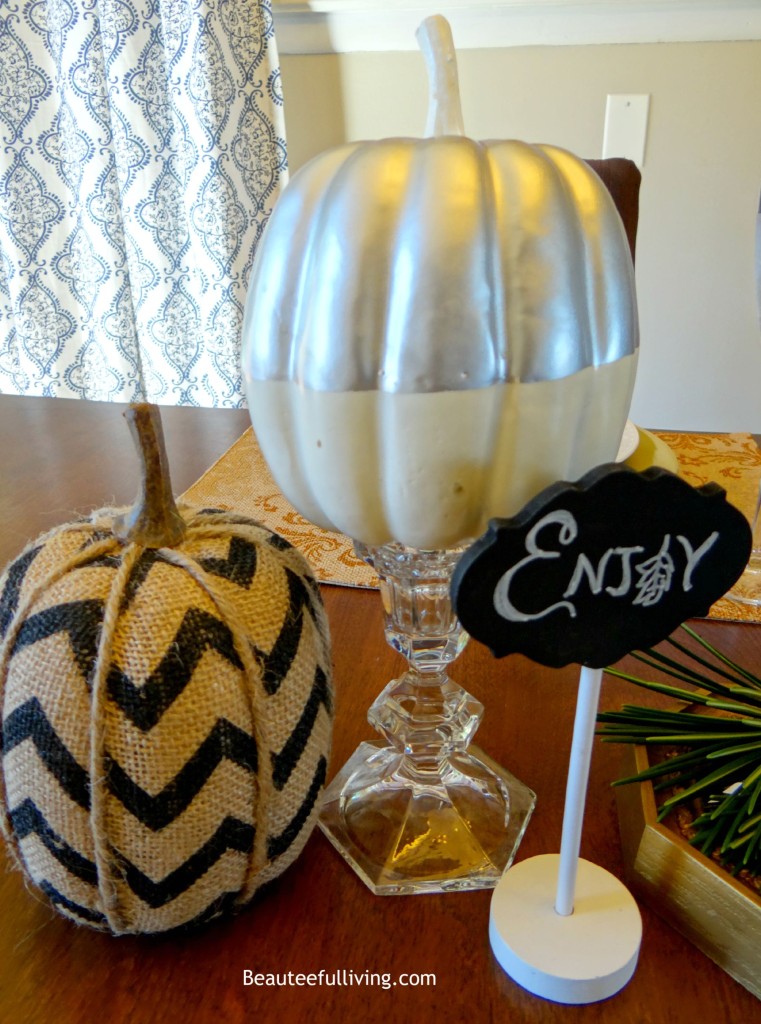 My elegant-themed fall tablescape is all ready for dinner guests!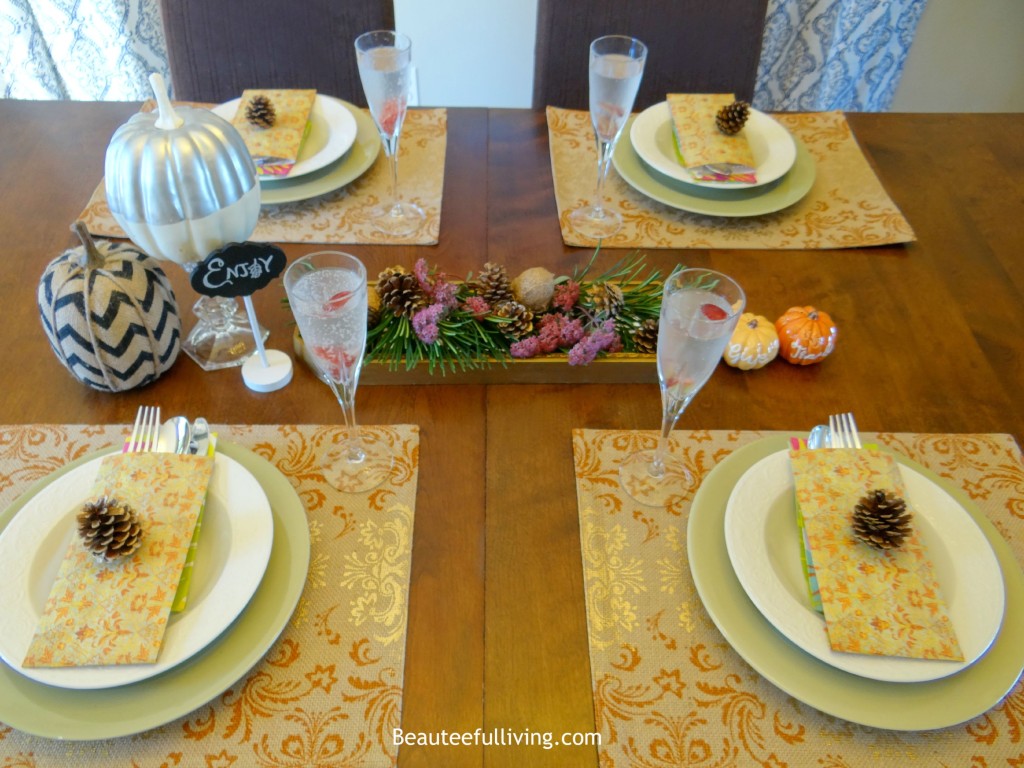 Here's a view from above!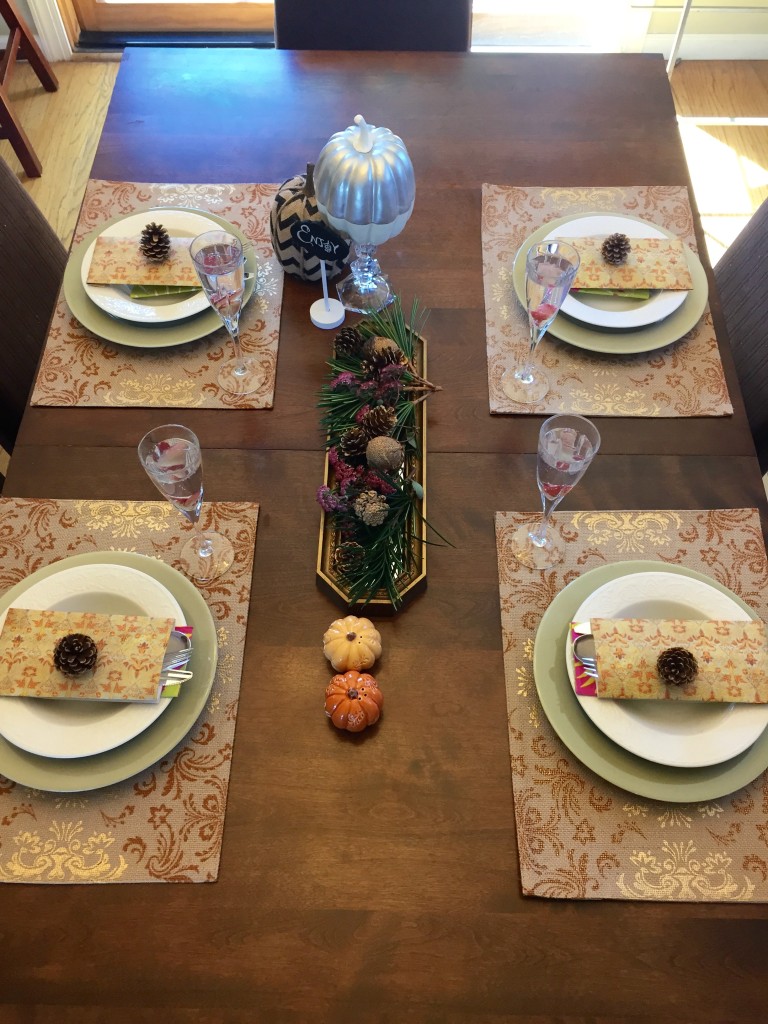 Can't forget the fall pennant banner in the background.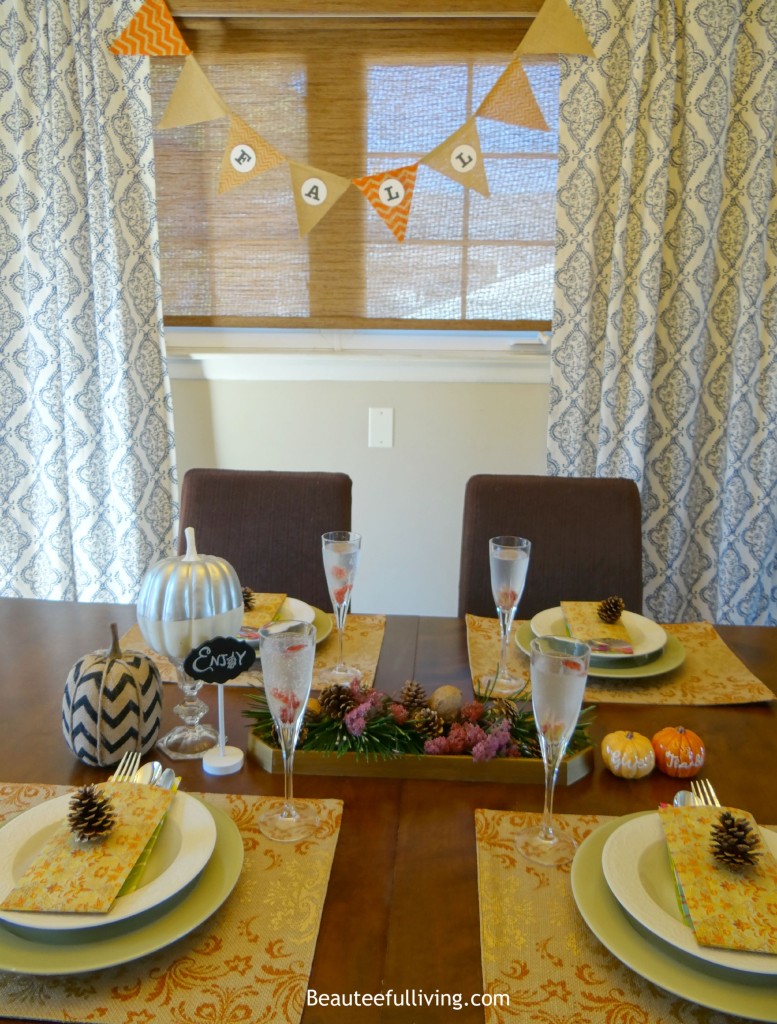 I hope you've enjoyed this little tour of the elegant tablescape I created for fall. Please share or pin this post for future reference. Thanks so much for following along! – Tee @ Beauteeful Living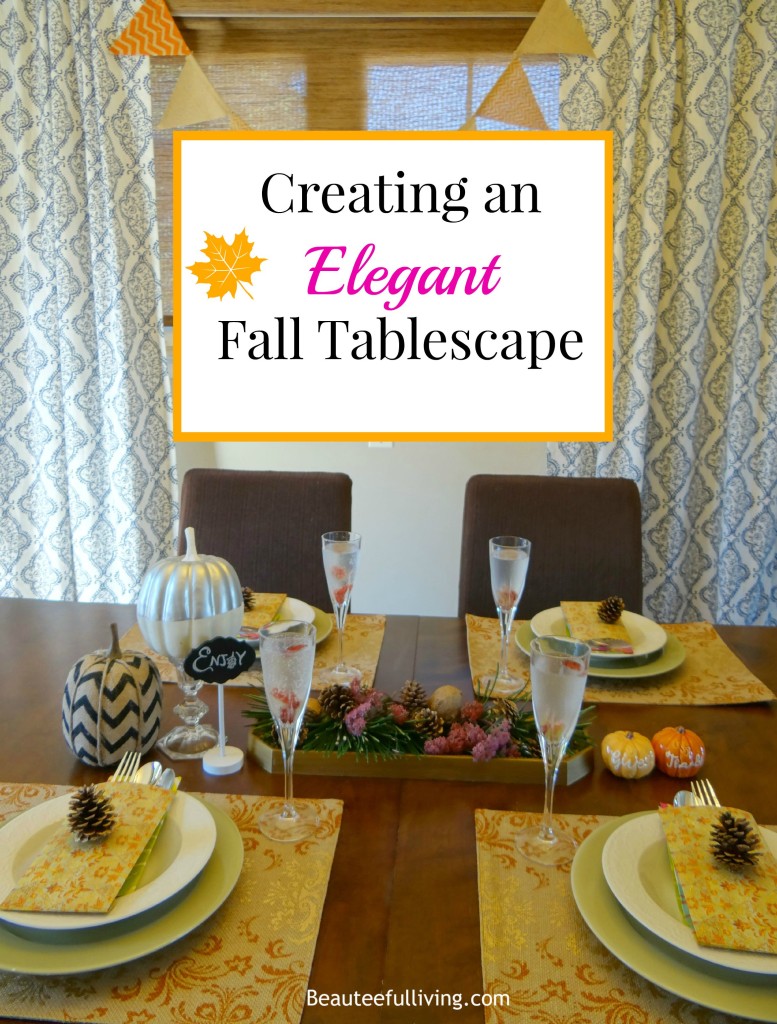 The Holiday Craftacular Fall Tour and Link Up continues tomorrow as Reesa, from Momma Lew will be sharing with us her beautiful fall wreath!